Reading Time:
17
minutes
Comfort, Sophistication, Power, Style, Exclusivity.  These are attributes that people look for when contemplating the purchase of an ultra-luxury automobile.
What do you look for in a sedan with a six-figure price tag?  Cars in this strata used to be few and far between, but these days, there are certainly plenty to choose from.
For the 2008 model year, Lexus has joined this exotic group with its first entry in the $100,000 plus price point.  The car is called the Lexus LS600h L.
From its outward appearance, there is not much to distinguish it from the LS460 L which was introduced last year as a 2007 model.  The high-tech LED headlamps (the first in any production automobile) are different and jump out at anyone who knows what they are, but for the average Joe, they will go unnoticed.  The L logo in the grill has a neat blue halo around it and there's that Hybrid badge on the bottom of the back door. And, of course, there is the LS600h L badge in blue and chrome on the deck lid, but that's about it.
Lexus tells us that people in this high-end market want subtle.  More than 80 percent of the folks in this group are self-made. They describe themselves as middle-class at heart and are uncomfortable with flaunting their wealth.  What they are looking for is a high-quality automobile that is comfortable, but not overly ostentatious. If the car is expensive, it had better be because of high technology designed for an intelligent purpose, not for rare, exotic wood or pure gold trim or a diamond-studded hood ornament.
My first impression of this new luxury sedan is that Lexus has succeeded in building a technological marvel.  The quality and craftsmanship is apparent at first glance by the depth of its meticulous paint job, the one-piece chrome trim around the side windows and the close fit of all the body panels.  This is not much different than the LS460 it is based on, however. What is different, and what makes this car so special is what is under that gleaming skin.
The LS600h L has the world's first full hybrid V8 powertrain sending power seamlessly through all four wheels.  This unique power system generates 438 horsepower. That's V12 territory, but with the fuel economy of the best V8s.  It does this while earning a SULEV emission rating which makes it on the order of 70 percent cleaner than the competition.
My first experience driving this car was surreal.  Sitting behind the wheel, with the exception of the power gauge, it looked like I was in a well equipped LS460.  That is until I tapped the start button to bring the engine to life. No sound. Nothing. I do feel a cool breeze coming from the AC outlet, but the tach is right on zero.  I am told that the car is in fact, "running", so I slip the gear selector into Drive and, sure enough, I was able to silently glide the car down the hotel drive toward the street.
| | |
| --- | --- |
| Category: | $100,000+ Super Premium Luxury Sedan |
| Who should buy this car: | A person looking for the ultimate luxury sedan with no compromise. |
| Comparable cars in this class: | Audi A8, Bentley Continental Flying Spur, BMW 7-Series, Jaguar XJ8, Maserati Quattroporte, Mercedes Benz S-Class |
Somewhere along the way, I did notice the whisper of the engine and see that the tach needle was no longer resting on zero.  I tapped the throttle to accelerate onto the boulevard and was greeted with instantaneous thrust. No lag whatsoever. No shifting either.  Just smooth, silent power.
The ride was as good as any Lexus I have ever driven, though the street that I was driving on was quite smooth, so there was no surprise there.  Turning a corner onto a side street gave me the sensation of some road irregularities, but then I noticed the switches on the console. One of the switches was marked Sport – Conf. with a picture of a shock absorber.  It was in the middle position. I flipped it toward Conf. which I assume meant Comfort and, sure enough, those irregularities I was feeling in the pavement disappeared. I could still see the unevenness in the road through the windshield, I just could no longer feel it.  I flipped the switch back and forth a few times as I drove just to be sure that it was really changing the ride quality. It was.
After driving for about 45 minutes, I reached the portion of the route the Lexus people had laid out for us called the Angeles Crest Highway.  Those of you who live in the Los Angeles area know exactly what that is. It is a 66 mile stretch of 2 lane road that snakes around the mountains and valleys of the Angeles National Forest in the San Gabriel Mountains north of LA.
Who are they trying to kid??  This road is great for wringing out a sport sedan or a maybe Porsche, but a large luxury sedan??.
I tapped the ride selector on the console from Comfort to Sport and immediately felt the suspension stiffen up.  As I negotiated the twists and turns of the road, I began to appreciate the Sport Mode's calibration even more. The car seemed to go exactly where I pointed it and the steering even provided a good feel of the road, unlike some other Lexus models I was familiar with. 
While I did not have the opportunity to drive this car back to back with a real sport sedan, I was nonetheless impressed with the flat cornering and substantial tire grip.  As I gained confidence with the feel of the car, I noticed that my passenger was gripping the grab handle with greater urgency as he stared down at the sheer drops just off the shoulder of the roadway.  The LS600h L is a large sedan to be sure, tipping the scales at over 5,000 pounds, but it felt a lot smaller. The steering was quick and accurate with little lost motion and the brakes were powerful and responsive.
Was it as good as, say, a BMW 7 series?  Not quite, but it wasn't far behind either.  Flip the switch back to comfort mode and it sure beats the beemer in ride quality and tops just about everything I have ever experienced for quiet.  Not a trace of wind noise at any speed. Engine noise was muted at all but heavy throttle where it produced a mellow, deep-throated purr. Road noise always depends on the type of pavement and when I was driving on blacktop, there simply wasn't any.
If silent running is not your cup of tea, then wake up the amazing 19 speaker Mark Levinson Reference Surround Sound System to get the juices flowing.  This standard package has everything you could want in an audio system including XM Satellite Radio, a six-disc DVD changer, a hard drive that is capable of storing 2000 songs, MP3/WMA compatibility, 7.1 channel speaker architecture, MP3/iPod audio plug and 450 watts of power.  I am not an audiophile, but I have never experienced a factory-installed sound system as good as this one.
Let's take a closer look at this engineering marvel.  Obviously, the big news with the LS600h L is under the hood.  The hybrid power train is the most sophisticated to date and the first to offer true all-wheel drive.  If you are not interested in the technical mumbo-jumbo that makes up the mechanicals of this sled, jump down and meet me by the Interior Section.
The Hybrid Power System
The high-output V8 engine is a larger version of the all-new engine in the 2007 LS460.  That engine represented the first completely new V8 since the first generation Lexus LS rolled off the assembly line in 1989,  Impressive technology went into making this engine one of the most advanced V8s available on any car.
In the LS600h L, that engine has been enlarged from 4.6 liters to 5 liters.  Other changes include electrically controlled valve timing for improved efficiency and smoothness during warm-up, a revised firing order for smoother running and a new hydrocarbon adsorber (no, it's not spelled incorrectly).  An adsorber is a system that collects hydrocarbons during cold-weather starting and releases it once the catalytic converter warms up and can properly handle it. This is one of the systems that contribute to the SULEV emission rating.
Connected to the engine is the world's first all-wheel-drive electronically controlled Continuously Variable Transmission (CVT) that also contains the two combination motor/generators.
In a nutshell, the first motor-generator (MG1) is responsible for starting the gasoline engine, controlling the ratio of the CVT transmission and generating electricity to power MG2 as well as recharging the hybrid battery.
The second motor-generator (MG2) uses battery power and electricity generated by MG1 to power the drive wheels.  When the car is coasting or the brakes are applied, MG2 becomes a generator to recharge the hybrid battery while slowing the car.  The energy generated while slowing the car is free energy that, on a normal car, would be thrown away as heat coming from the brakes.  Instead, this system captures this energy and stores it in the Hybrid battery for use later to accelerate the car, which saves fuel.
Whenever the LS600h L is coasting or slowing down, the gasoline engine will shut off, which also saves fuel.  When accelerating from a stop, MG2 is capable of propelling the car at light throttle and low speeds without having to restart the engine.  When engine power is needed, MG1 will bring the engine to life almost imperceptibly. The CVT transmission has no reverse gear, backing up is handled completely by the electric motor (MG2).  You rarely have any sensation of when the gasoline engine starts or stops. This is the smoothest hybrid I have ever experienced.
Every part of this powertrain has been engineered for quiet.  The Torsen center differential uses gears that have been polished to a micron finish.  The transfer case was designed for extreme rigidity which also helps reduce noise levels.  The fan that is responsible for keeping the hybrid battery cool uses the vehicle speed sensor and will slow down as the car comes to a stop so that you don't hear it.
The Hybrid battery is a sealed Ni MH (nickel-metal hydride) high voltage unit with 240 cells.  This battery is designed to last the life of the car and is covered by an 8-year 100,000-mile warranty.  During hot weather, it is kept cool by the vehicle's air conditioner.
The rest of the hybrid components have their own liquid cooling system that is separate from the engine.  This secondary cooling system is responsible for cooling MG1, MG2, and the inverter, a box filled with electronics to convert DC current to AC current for MG1 and MG2.  Everything in this system is designed for the type of bullet-proof reliability that Lexus is well known for.
Lexus, in general, is ranked as one of the most reliable automotive brands by a number of rating companies including J.D.Power and Consumer Reports.  Hybrid vehicles currently sold by Lexus and its parent company, Toyota are among the most reliable vehicles this company produces. Lexus reps told us that they know of no hybrid batteries ever failing.  In fact, the entire hybrid system on the LS600h L (including the hybrid battery) is warranted for 8 years or 100,000 miles.
Suspension and Steering
The Lexus LS600h L is equipped with standard air suspension.  Called Adaptive Variable Suspension (AVS, this computer-controlled system maintains normal ride height no matter how many people are in the car or how much weight is in the trunk.  There is a three-position control on the console that will allow the driver to dial in the ride quality from Comfort to Normal to Sport. There is also a "Height High" button next to the ride selector that will allow the driver to increase ground clearance to navigate a bad patch of road without scraping the bottom.
An optional Active Stabilizer Suspension system is available exclusively on the LS600h L.  Since the system requires 46 volts to operate, it can only be installed on a car with a hybrid battery.  It uses an electric motor on the front and rear stabilizers to counteract vehicle roll during cornering. This system provides sportier handling while the AVS system is in Sport mode.
The steering system uses Electric Power Steering (EPS) with Variable Gear Ratio Steering (VGRS).  Electric power steering is necessary with a hybrid car because a conventional power steering pump requires the engine to be running to provide power steering.  With this system, you will still have power steering while the engine is off.
VGRS means that not only is the steering effort controlled by the computer, but the steering ratio is as well.  By that, I mean depending on the speed and driving conditions, turning the steering wheel from full left to full right will require anywhere from 3.7 turns down to 2.3 turns.
The advantage of this system is that when driving in close quarters or parking, steering response is very sharp with little cranking of the wheel, while on the highway straight-line tracking and stability are improved.  At moderate speeds, the steering is sharp and responsive without being overly sensitive.
Brakes
I was actually surprised by the brakes.  One of the problems with hybrid cars has been that the brakes always felt strange.  This is because light braking was handled by the electric motor switching over to a generator to put a drag on forward motion.  This is called Regenerative Braking. Stepping harder on the brakes activated the rear brakes. The effect was usually noticeable and non-linear.  On top of that, the brake system in the LS600h L is electronically controlled using sensors and actuators instead of normal hydraulic pressure. Mercedes used this type of system on some of their cars and here too, the brake pedal felt a bit artificial.  None of that here. These brakes felt smooth, progressive and predictable throughout my drive.
The brake hardware was more than up to the task with 14.06-inch spiral-fin ventilated rotors and 4 piston aluminum calipers up front and 13.19-inch spiral-fin ventilated rotors and 2 piston aluminum calipers in the rear.
The parking brake is electric and uses a small paddle to apply and release the brakes on the rear wheels.  There are a couple of advantages to this type of system. You can set the system to automatic which will automatically apply the parking brake whenever you shift to park and automatically releases it when you shift to another gear while your foot is on the brake.
Another feature of this system is the brake hold function (controllable with an on-off switch).  When the system is activated, whenever you come to a stop, you can remove your foot from the brake.  The system will keep the car from moving until you touch the gas.
The Interior
The Lexus LS600h L Interior is similar to the interior on the LS460 L, which is to say, elegant and comfortable.  A number of features that are normally optional on the LS460 L are standard on this car. These features include the air suspension system, Semi-Aniline Leather interior trim, and Intuitive Park Assist.   There is also real stitched leather covering the entire instrument panel as well as the upper door panels.
The seats are extremely comfortable, both front and rear.  The rear seat offers tons of legroom The driver's seat is 16-way power-operated with memory.  There is a 12-way power seat for the front passenger. The front seats are both heated and cooled while the rear seats are heated.  Heated and cooled rear seats are part of an option package if you really want them.
The Exterior
The LS600h L looks essentially the same as the LS460 L with the exception of the badging and the headlamps.  This is the world's first use of LED headlights. There are 9 LEDs in each lamp housing. An LED is mounted in each of the 3 projectors which are used for low beam operation.  Each projector lens is focused at a slightly different angle to bathe the driver's field of vision in an even light. There are 2 additional LEDs mounted in a parabolic cylinder, also for low beam use.  The other 4 LEDs are for side marker and clearance lamps. Each LED is smaller than a penny and designed to last the life of the vehicle. Aside from being small and durable, they also consume much less current than conventional lamps.
The LED headlamps utilize an Adaptive Front Lighting System (AFS) which automatically levels the lamps and allows then to steer around turns in a unique asymmetric pattern that varies depending on steering wheel angle & direction and the speed of the vehicle.
Options
Options?  You mean not everything is standard on a $104,000 car?  Nope. There are a number of options, enough to kick that $104,000 car to well over $120,000.   Let's take a peek at some of these extra-cost features:
Options that are available on the LS600h L include:
    Active Power Stabilizer

    Premium Package

    Premium Package II

    Executive Class Seating Package

    Pre-Collision System with Dynamic Radar Cruise Control

    Advanced Pre-Collision System (APCS)

    18-inch chrome alloy wheels.
Let's take a closer look at these options:
We talked about the Active Power Stabilizer in the technical section above.  It is a system that will help keep the car flat and controlled during vigorous cornering without affecting ride quality during normal driving.
The Premium Package adds rear power seats with memory and center console controls built into the rear center armrest to control them.  It also includes Lexus Link (a system similar to GM's OnStar) and Advanced Parking Guidance System (you know, the Lexus that parks itself.) For more info on this package, read our article on the LS460.
Premium Package II takes everything in the Premium package and adds Four-zone climate control with air purifier, additional air ducts and a cool box behind the rear seat center armrest to keep beverages cold.  It also includes a rear entertainment system with a power-operated nine-inch screen, rear audio control panel, power rear door sunshades, rear heated and cooled seats and rear side airbags
Executive-Class Premium Package II equipped vehicles are really to be chauffeur-driven.  The owner of the car is meant to sit in the right rear seat, which has a power recliner with multi-function massager and leg rest.  It has a wood-trimmed table that pops up out of a fixed rear console, making it a four-passenger car. All the features of Premium II are included as well as 18-inch wheels and tires to replace the standard 19-inch rubber.  The 18-inch tires trade a little bit of performance handling capability for a softer ride.
Pre-Collision System (PCS) with Dynamic Radar Cruise Control  This system takes cruise control to the next level. A radar camera in the grill monitors the distance between you and the car ahead and adjusts the cruise control speed to maintain a set distance and will even apply partial braking to maintain that set distance.
The Pre-Collision part of that system is a safety feature that can sense an impending unavoidable collision and brace itself (and you) to lessen the severity of the crash. The system uses radar to detect a crash before it happens. It will then cinch up your seat belt, switch the suspension to Sport mode and pre-initialize the Brake Assist. A chime will go off to alert the driver and, if he doesn't react, the system will apply the brakes for up to 0.3 Gs of deceleration.
Advanced Pre-Collision System (APCS) The system above is the basic PCS system, but if you want more protection from yourself, check this out.  APCS takes Pre-Collision to a whole new level. The system uses a number of new sensors that keep vigil as you drive. There is a millimeter-wave radar sensor, two cameras that work together to see a 3D view or the road ahead, an additional camera that watches the driver's face (I kid you not) and sophisticated new software that ties everything together.
This system also shares the radar antenna with the Dynamic Radar Cruise Control and communicates with sensors that monitor steering angle, yaw rate, deceleration, and driver action.  The stereo camera has object recognition and will even recognize pedestrians in front of the car. At night, the system uses infra-red projectors that are built into the high-beam headlamps to be able to "see" in the dark.
The system works to predict an impending accident and warns the driver.  If the driver doesn't react in time, the system will remove the slack from the seatbelt, activate Brake Assist, and will apply braking on its own under certain conditions.
As I mentioned earlier, the system is also monitoring the driver's face using facial recognition software.  It will calculate where the driver's face is pointing and, if it determines that the driver is not looking forward and the system sees an impending collision possible, it will warn the driver earlier by flashing a light, sounding a buzzer and, tapping the brake.  If the driver doesn't react in time, pre-collision will brake on its own with up to 40% braking.
The Launch Edition Model 
As if the LS600h L is not special enough, there will be a limited production run of a Launch Edition car in a special color and interior treatment.  The color is Truffle Mica and the interior is trimmed in Alabaster leather with an all-black instrument panel and door inserts. The car will also have special chrome-finished alloy wheels.  The first 100 of these cars will be sold through the summer issue of the Neiman Marcus InCircle/Entree catalog which was published in April. InCircle members spend from $5000 to $1.5 million each year with Neiman Marcus.  If you buy the car through the catalog, you will also get a 3 piece set of leather luggage that matches the interior color scheme. It was custom designed for Lexus by an Italian leathersmith.
This article mostly covers the features of the LS600h L that differ from the standard Lexus LS460. There are many more unique features on the Lexus LS600h L that are shared with the LS460 and LS460 L.  To learn more, read our in-depth article on the LS460 by clicking here.
Are there any downsides to this car?  Aside from the exotic price, that is. I would have liked to see a bit more individuality in the look to distinguish it from the LS460 and perhaps, a more differentiated interior.  But the biggest downside is the smaller trunk, made necessary because the room was needed for the hybrid battery. Lexus did point out that they were able to fit 4 full-size golf bags in the trunk, so it's not all bad.
What I like most about testing vehicles in this rarified 6 figure price range is that a good amount of the technology we are introduced to for the first time in these chariots will almost certainly find their way into tomorrow's bread and butter cars.  You know, the ones that some of us working stiffs can afford. My guess is that we will see more LED headlamps in the coming years as well as advances in making cars quieter, but the biggest contribution that Lexus made to the future of the industry, it made with the first generation Lexus LS400 that was introduced in 1989.  It demonstrated to the world that a luxury car can be designed and manufactured of superb quality and bullet-proof reliability for a price many thousands less than comparable cars. The gauntlet had been thrown down and Lexus never looked back.
Specifications
Engine

:

4.6 liter 32 valve double overhead cam (DOHC) V8 with variable valve timing and electronically controlled intake

Horsepower

:

389

Torque

:

385 @ 4,000 RPM

Fuel Recommended

:

Premium unleaded.

Motor Generator 1: (MG1)

Function: Primary generator, engine starter, water-cooled

Motor Generator 2: (MG2)

Function: Drives wheels, handles regenerative braking.  221 hp 650 V DC, water-cooled.

Transmission

:

Continuously Variable automatic (CVT) with 8-speed manual mode and 3 stage torque multiplication.

Drive Type

:

All-wheel drive

Tires

(std):

 

(opt):

235/50R18  all-season tires

 

245/45R19 summer (Touring package)

Overall Length

:

202.8″

Wheelbase

:

121.7″

Overall Width

:

73.8″

Overall Height

:

58.3″

Ground Clearance

:

5.3″

Turning Diameter

:

37.4 feet curb to curb

Curb Weight

:

5,049 lbs.

Fuel Tank

:

22.2 Gals.

Miles Per Gallon (EPA)

:

city 20, hwy 22. (based on new EPA calculations for 2008 model year vehicles which are lower than previous)

Acceleration 0 to 60:

5.5 Seconds

Base Price

:

$104,000
2008 Lexus LS600h L Luxury Sedan
Standard Equipment (Partial list)
    438 horsepower Hybrid V8 Engine

    Continuously Variable automatic Transmission (CVT)

    All-wheel drive with Torsen limited-slip center differential

    3-Mode Air Suspension with Variable Gear Ratio Steering (VGRS)

    Intuitive Park Assist

    3 + 1 projector LED Headlamps

    Adaptive Front-lighting System (AFS)

    Headlamp washers

    Acoustic windshield glass

    Laminated side window glass

    3-4 coat (depending on color) multi-bake paint process with hand sanding on critical areas.

    Semi-aniline leather-trimmed seating

    Leather-trimmed instrument panel, door panels and armrests

    Grain-matched wood trim for center console, dash and door panels

    Wood and leather-trimmed steering wheel

    Wood and chrome gearshift knob

    Wood-trimmed assist grips

    Alcantara headliner

    16-way power driver's seat and 12-way power passenger seat

    Three-position memory for driver

    Power seat belt height adjuster for front seats

    Smart Access with keyless start

    Power tilt and telescope steering wheel

    Power tilt and slide moonroof
    Dual-zone front climate control with smog filter and automatic recirculation control

    Charcoal-activated clean air dust and pollen filter

    Occupant heat sensor that helps maintain desired temperature for all occupants

    Electronic parking brake with brake hold function

    Vehicle Dynamics Integrated Management (VDIM) system (advanced stability control)

    Heated electrochromic outside rearview mirrors with puddle lamps (mounted on the underside of mirror housing), and power-folding function

    Rain-sensing wipers

    Cruise control

    Homelink programmable garage door opener

    First aid kit

    Dual-stage driver and front passenger airbags (twin-chamber airbag on passenger side)

    Curtain shield airbags

    Side airbags for driver and front passenger

    2-stage knee airbags for driver and front passenger

    Direct-type Tire Pressure Monitoring System

    Power door closers

    One-touch open/close power trunk lid with jam protection

    Climate-controlled front seats and heated rear seats

    Heated steering wheel

    Power rear sunshade

    Individual vanity mirrors in rear seat area

    XM Satellite Radio with real-time traffic displays and dynamic rerouting

    Mark Levinson Reference Surround Audio with 19 speakers, 450 watts of power and less than 0.1% Total Harmonic Distortion (THD). Includes DVD/CD changer and 30 GB Hard Disc Drive (HDD) Audio

    GPS Navigation with 30 GB Hard Disc Drive (HDD), voice activation, Bluetooth (including steering wheel controls) and rear back-up camera
Major Available Options (Partial list)
    Pre Collision System with Dynamic Radar Cruise Control

    Advanced Pre Collision System with Dynamic Radar Cruise Control, stereo camera object recognition, and driver monitor.

    Active power stabilizer

    Chrome & alloy finish 18-inch wheel and tire package.

    Premium Package – includes: Rear power seats with power headrests and memory, – Rear side airbags, Rear climate control seats (heated and cooled), Lexus Link, Advanced parking guidance system

    Premium Package II – includes: All options from Premium Package, Four-zone rear A/C with air purifier, additional rear air ducts and ceiling-mounted air diffuser with additional wood trim, Rear Cool Box, Power rear door sunshades, Rear audio control panel Rear seat DVD Entertainment System with power-opening 9 inch screen and infrared rear-seat body-temperature sensors

    Executive-Class Seating Package – includes: All options from Premium Package and Premium Package II, 4-person seating configuration with fixed console and retractable table with wood trim,  45-degree power recline right rear seat with multifunction massage and leg rest 18 inch 9 spoke wheels
Any information provided on this Website is for informational purposes only and is not intended to replace consultation with a professional mechanic. The accuracy and timeliness of the information may change from the time of publication.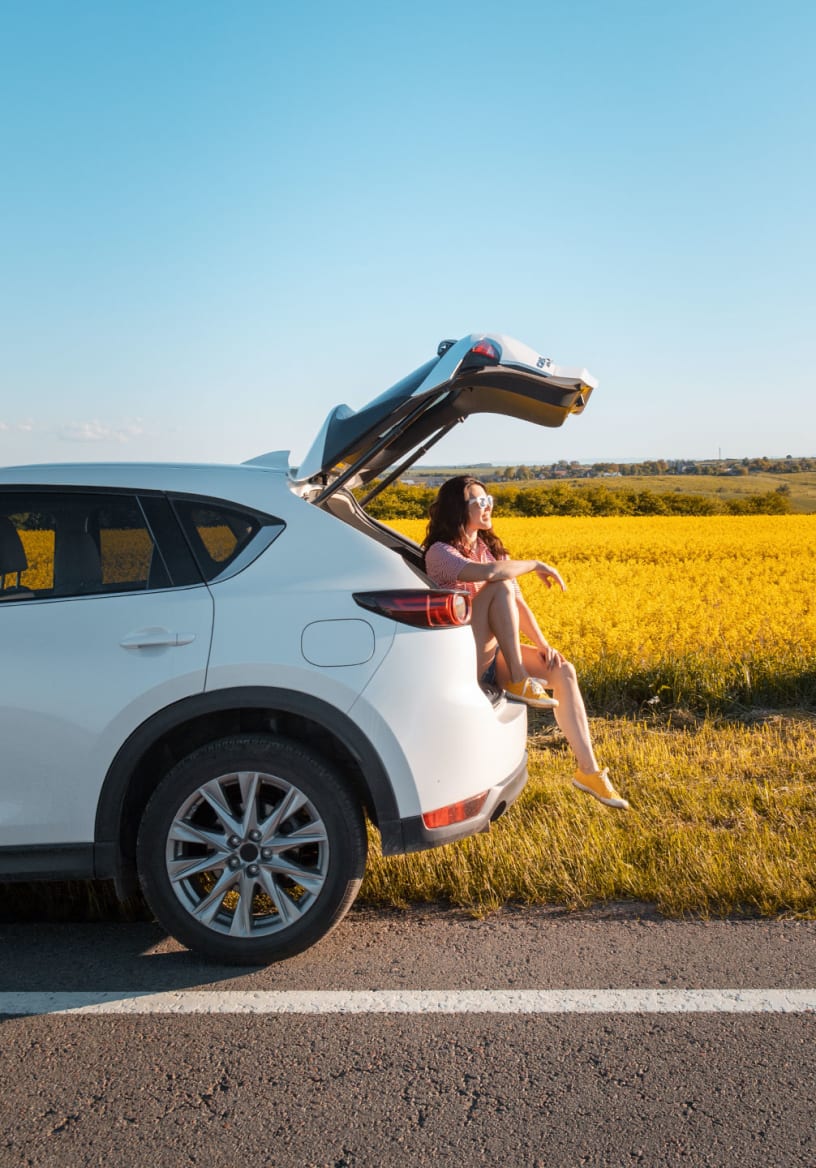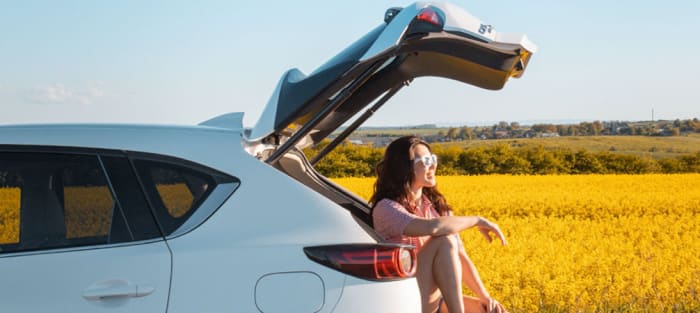 Get Premium Automotive Content
Guides & features that can help you extend the service life of your car delivered straight to your inbox.
Thank you for signing up. Your coupon is on its way to your inbox.