Reading Time:
12
minutes
I am fascinated whenever one of the megabuck sedans comes up for a complete makeover because manufacturers typically use this opportunity to showcase groundbreaking technology for the first time. I and my technologically inquisitive colleagues (known by less enlightened folk, like my wife, as"car nuts") have witnessed the introduction of some extraordinary automobiles over the past 5 years. We enjoyed it when we pored over the sleek all-aluminum Audi A8, and again when we tried to decipher the COMMAND system on the new Mercedes S-Class. Last year, we all pondered the conundrum of how Lexus had transformed the seriously quiet LS 400 into the even smoother, quieter LS 430. It is no wonder that we applaud the fanciful TV ad that envisions the Infiniti Q45 outfitted with technology that turns traffic lights green as an apt metaphor for the state of automotive technology.
Even with the high expectations I had going in, this all new BMW 745i blew me away with the massive infusion of revolutionary technology that it brings to the luxury car battlefield. All indications are that the7-Series is the vehicle that will prove that we ain't seen nothing yet! It looks like the engineers at BMW have succeeded in maintaining their vehicle's place at the top of every automotive journalist's list of "Things to buy when I hit the Lottery." Most of us even have the color and options picked out,just in case.
Attributes
Details
Category:
$50,000+ Premium Luxury Sedan
Who should buy this
car:
Someone looking for an ultimate sedan that will make them feel like they are driving the best car in the world.
Comparable cars in
this class:
Audi A8, Infiniti Q45, Lexus LS 430, Mercedes Benz S-Class
The 7-Series is redesigned from the pavement up with a new 4.4 liter V8 engine, the world's first six-speed automatic transmission and an all-aluminum suspension with an optional Dynamic Drive system that provides for active suspension control. And that barely scratches the surface. The wizards at BMW have completely rethought the way a driver should interact with a car, resulting in what they call IDRIVE which encompasses a number of novel innovations for the human-machine interface.
Where to begin. Well, people who would consider a Bimmer are generally more technically astute than the average car shopper, so I will get a bit more technical than usual for this article and begin with the marvelous new V8 engine.
ENGINE: This all-new design features fully variable,computerized management of the intake system. The camshaft timing is controlled through bi-VANOS, a method of adjusting the intake and exhaust cam timing in infinitely variable increments throughout the entire engine speed range. But the real news here is Valvetronic,a BMW patented design that regulates the adjustment of the intake valve lift from fully closed to fully opened. This, says BMW, is a quantum leap rivaling the industry switch from carburetors to fuel injection or the jump from points and condenser to electronic ignition.
What makes this so earthshaking is that when you step on the gas pedal, you are no longer controlling the throttle plate. Instead, engine speed is controlled by the Valvetronic system directly by varying the amount of intake valve lift based on how hard you step on the gas. There is still a throttle plate, but it is only used as a fail-safe or for certain diagnostic functions. Under normal operation, the throttle plate is held wide open, which means that there is no longer any vacuum in the intake manifold. To compensate, they have added an engine-driven pump to provide vacuum for the brake booster.
Under normal driving conditions, this system allows the intake valves to open as little as half a millimeter,causing the fuel/air mixture to enter the combustion chamber through an almost paper-thin valve opening. This lets the fuel vaporize more fully, significantly increasing combustion efficiency. Another advantage is that controlling the air flow right at the combustion chamber instead of way up at the throttle plate, makes throttle response virtually instantaneous because there is no lag between stepping on the gas and engine response.
Another significant engineering advance is the use of the first fully variable intake manifold. Setting the intake runners to a specific length optimizes engine efficiency at a specific rpm range. By altering the length in stages, (many modern engines have two stages, some have three) you can improve performance at more than one rpm range, but that gives you peaks and dips in the power curve. This engine eliminates the steps and varies the length smoothly between full long and full short, promoting optimal efficiency and smooth power delivery throughout the full rpm range.
TRANSMISSION: The automatic transmission in the new 7 Series boasts a number of industry firsts. It is the world's first six-speed automatic transmission and the first with shift-by-wire technology. There are no mechanical connections between the shift lever and the transmission. The unit is coupled to an unusual torque converter that disconnects the engine from the transmission when the vehicle comes to a stop, thus improving fuel economy and eliminating any undesirable creep
Operating this transmission is a model of simplicity. Instead of the usual floor shifter, there is a column shift lever behind the wheel. Well, sort of. The lever is really an electrical control with a small display in it. Simply lift the lever up for reverse,push it down for drive or push it in towards the steering column to engage park. Sports-minded drivers will have to wait for the full, manual shift control . The Steptronic system adds an EPA mileage penalty due to the way that the test has to be conducted. In the real world, there is no such disadvantage, but alas, the bureaucracy is the bureaucracy. For now, there is a "limiting mode" where you will be able to control the top gear the unit will shift to by using thumb buttons on the steering wheel rim in order to select L5, L4, L3,L2,or L1.
SUSPENSION: The new suspension system confirms BMWs leadership position as builder of the ultimate driving machine. If this car feels as good as it looks on paper, and there's no doubt in my mind that it will, then this automobile will be the benchmark for the foreseeable future.
The suspension system is all-aluminum in order to reduce unsprung weight to a minimum. Unsprung weight includes the wheel and tire, brake rotor and caliper, and the suspension arms: in other words, all the components that move up and down with the road surface and are not supported by the springs. The lighter weight of these components keeps the tires in better contact with the road by lessening the inertia that creates a bouncing action on rough surfaces. By avoiding this tendency of heavy suspension components to bounce, the BMW maintains more consistent tire grip.
Air suspension is available on the rear axle as an option and serves to keep the car level regardless of load. Another suspension feature, Active Roll Stabilization, compensates for body sway by adding active suspension control to the mix. A third system, EDC-C provides variable shock damping under computer control for no-compromise ride and handling over a variety of road conditions. EDC is available as part of an optional Adaptive Ride Package and offers "stepless"control of the shock absorbers from full soft to full firm.
The most interesting of these suspension goodies has to be the Active Roll Stabilization system which consists of front and rear active anti-roll bars. These are sway bars that are cut in half and attached at the center to a control unit that uses hydraulic pressure to apply a reverse-twist to the bar under computer control, in order to compensate for body lean during turns. This produces near flat cornering up to about half a G with no compromise to the superb ride. Beyond that, the system allows some lean to creep in so youcan feel the feedback and realize that you are approaching cornering limits. Yes, there are still limits. Sorry folks, BMW has not yet found a way to disobey the laws of physics.
INSIDE: The interior of the 7 is downright sumptuous as you would expect in a sedan selling for upwards of $70,000. Two different types of wood are available: silk matte cherry and optional high-gloss ash. Each wood is available in a light or dark finish depending on interior color.
With careful attention to the layout of the controls and readouts, the 7 challenges some established conventions of driver-vehicle interaction. Yes, the steering wheel,the gas pedal, the brake pedal and the directional switch are exactly where you would expect them to be. So, what is different? For one thing, you can drive this car without a key. Well, I should say, without removing the "Electronic key" from your pocket. Once you configure the 7 with "Comfort Access," you can simply walk up to the car and touch one of the outer door handles. This action sets off a wireless dialog between the car and the key in your pocket. Assuming you have the correct key, you can then just open the door, sit behind the wheel and press the Start/Stop button to start up; then tap the transmission selector down once to engage "Drive" and off you go.
Glancing around the cockpit, the first thing you are apt to notice is the large display panel in the center of the dash. This, combined with a joystick-like"Controller" mounted just ahead of the center armrest is the IDRIVE Control Center which can control hundreds of functions with surprising intuitiveness. Moving the controller forward, back, right, left,or in one of four diagonal positions will select one of 8 function areas. Bear in mind that I am describing a European spec model and the US car may have differences, but the concept should be the same.
The first 4 functions are the most commonly used and are available by moving the controller North, South, East or West. The remaining functions are accessed by moving the controller diagonally. The 8 function areas are:
Communication
phone functions
Navigation
GPS Navigation
on-board trip computer
Entertainment
radio and CD/tape player
Climate Control
air distribution, heated seats
BMW ASSIST
similar to GM's OnStar system
Vehicle
maintenance schedules, checks & warnings
Help
some hand-holding on how to use the iDrive system
Configuration
controls for various customizing preferences like language, date & time
English or metric, etc.
Once you have selected a function, the display switches to the appropriate screen for that section. You then rotate the knob and press it as necessary to perform a task. Wait, it gets better. The Controller knob uses Force Feedback technology similar to the more expensive computer game joysticks that let you experience feedback in the stick. For example, if you go into a barrel-roll while flying Flight Simulator; you feel vibrations and increased resistance on the stick until you crash into the barn,at which time the stick feels like it will shake out of your hands. Yeah, that kind of Force Feedback. In this case, it allows the controller to have a different feel depending on the function that you choose. For instance, if you select the sound system balance control, you will feel a detent in the center position and increased resistance as you rotate the knob to either end of the range. This technology can simulate many different kinds of controls with a distinctive touch for each,allowing you to perform tasks by feel while keeping your eyes on the road.
In typical BMW fashion, you can select from an assortment of seating options for the new 7. For the front, you can choose the "basic" 14 way driver with memory and 12 way passenger seats, or you can opt for the multi-function comfort seat (standard on the 745iL) with power adjustments for the side bolsters as well as the angle for the top half of the seat back. For the rear passengers, you have the basic unit or the comfort rear seats with memory function and power adjustments. Two other features that are available for the seats are active ventilation and seat heating with rapid heating and balance control.
The cruise control system has an interesting new feature. You can pre-select common speeds in advance (like 30, 55 or 75 mph), then just press a button to have the car reach and hold that speed.
Some other new features that are notable include:
a push button parking brake that electrically applies the mechanical parking brakes when the engine is off, or the normal hydraulic brakes when the engine is running.
hydraulic door checks that keep an open door stationary at any point along its path, not just at a couple of preset positions.
powered sun blinds in the rear doors
an ultrasonic distance measurement for parking assistance.
Safety: No self-respecting car company will introduce a top-of-the-line model without some new safety feature to crow about, and BMW is no exception. Theirs is called The Intelligent Safety Integrated System (ISIS) and is an all-new bus system for the intelligent activation of airbags, belt latch tensioners and active headrests. The system is designed to activate the right airbag with the right intensity at the right time. And there are plenty of airbags to control, from the tubular head air bag that has been refined with the addition of a curtain that will protect occupants from flying glass and debris,to front and rear side airbags and the world's first knee airbag for the driver. Other safety features include: adaptive belt force limiters, active headrests to protect against whiplash and a new seat structure to improve side impact protection.
Of course BMW has not neglected the all-important sound system. They will use state-of-the-art digital audio signal processing based on the LOGIC7 concept and operated completely through the Control Center. The LOGIC7 HiFi Professional speaker system consists of a mid-range speaker at the center of the instrument panel, six mid-range speakers in the four doors and on the package shelf at the rear and two central woofers beneath the front seats. These two woofers have a 1.1″ stroke and are acoustically connected to the hollow frame rails.
Sure, these cars are out of reach for most working stiffs, so why should the general public be interested? Just so they can eat their hearts out? Of course not. The average person can consider this a look into the future to a time when the technology introduced on these luxury yachts filters down to more affordable cars. Remember: air conditioning, power mirrors, heated seats, automatic headlights, ABS brakes and traction control were once available only on high-end models that were beyond the reach of middle-class folks. Now, these features are offered on so-called economy cars and, in some cases, are standard equipment.
Okay Mercedes, the S-Class is due for a freshening soon. Let's see what you can come up with to top this new Bimmer. Ever go whale watching? It's great fun to watch as each whale tries to outdo his companions at jumping the highest or making the biggest splash when coming down. What a great time to be a car nut.
Specifications
2002 BMW 745i (US info and specs)
Attributes
Details
Engine Type
4.4-liter DOHC 32-valve V8 engine with aluminum block and aluminum heads
Horsepower
325 @ 6,100 rpm
Torque
330 @ 3,600 rpm
Fuel
Recommended
Premium 91 Octane Unleaded.
Transmission
Electronically controlled six-speed automatic with Shift-by-wire and Steptronic function
Wheels (standard)
Wheels (Optional)
Cast Alloy, 18 x 8.0
Cast Alloy 19 x 9.0 front / 19 x 10.0 rear
Overall
Length
745i – 198.0″, 745iL – 203.5″
Wheelbase
745i – 117.7″, 745iL – 123.2″
Width
74.9″
Turning Circle
(curb to curb)
745i – 39.7ft., 745iL – 41.3 ft.
Curb Weight
745i – 4376 lbs, 745iL – 4464 lbs.
Weight Distribution
(front / rear %)
745i – 50.4 / 49.6, 745iL – 50.6 / 49.4
Aerodynamic Drag Coefficient (Cd)
0.29
Front Suspension
Double-joint thrust-rod spring strut axle in aluminum; compensation of transverse forces; anti-dive
Rear Suspension
Integral IV multi-arm axle in aluminum; wheel suspension with spatial effect and anti-squat/anti-dive (pneumatic suspension with self-leveling as an option)
Driving stability systems
DSC (incl ABS, CBC, DBC, ASC); Dynamic Drive (sway stability system) and EDC-C (continuous electronic damper adjustment) as an option
Brakes, front
Single-piston swing-caliper disc brakes (inner-vented) with 13.7″ Rotors
Brakes, rear
Single-piston swing-caliper disc brakes (inner-vented) with 13.6″ Rotors
Fuel Tank
23.3 Gals.
Acceleration
0 to 60
5.9 Seconds
Top Speed (Electronically Limited)
150 mph
Fuel Economy (EPA)
18 mpg City – 26 mpg Highway
Base Sticker
Price
$67,850 + $645 Destination Charge
Standard Equipment
BMW 745i and 745iL Rear Wheel Drive Sedan
4.4-liter DOHC (4-cam) 32-valve V-8 engine with:
Six-speed electronic automatic transmission
Steering-wheel downshift controls ("L" range)
Liquid-cooled alternator
Active Roll Stabilization (ARS) front & rear
Electromechanical parking brake
Dynamic Stability Control (DSC)
Aluminum hood & front fenders
Bi-Xenon low & high beams
Halogen ellipsoid front foglights
Rear foglights
High-pressure headlight cleaning system
Rain-sensing windshield wipers
Electronically controlled, reversible wiper motor
Washer jets in wiper arms, heated fluid supply
Heated wiper parking area
Vehicle & Key Memory
Locking glove compartment with rechargeable take-out flashlight
14-way power drivers / 12-way passengers front seats
Memory system for drivers seat, steering wheel, safety-belt height & outside mirrors
Climate-controlled front console compartment
iDrive system
Matte-finish Black Cherry genuine wood trim
Automatic climate control with full separate left/right controls, solar sensor, automatic recirculation, heat-at-rest feature, left/right temperature-controlled rear outlets, automatic ventilation
Activated-charcoal microfilter ventilation
Power 2-way moonroof
AM/FM stereo radio/CD audio system with 10 speakers, Radio Data System (RDS), in-dash single-disc CD player & FM diversity antenna system; includes 2 subwoofers
BMW Cellular Phone System, portable with digital-analog operation, Telecommander, Voice Input System, Mayday functions & other features
Front-seat Head Protection System (HPS)
Front-seat side-impact airbags
Active Knee Protection
Alarm system with operation from remote, interior motion detector
Major Available Options
Adaptive Ride Package
Electronic Damping Control
Self-leveling rear suspension
Heated steering wheel
Rapid heating front seats
Heated rear seats
Active Ventilated Seat Package
Front 20 way Power Comfort Seats
Rear 14-way Comfort Seats (745iL only)
Power rear/side sunshades
Soft-close doors
Automatic trunk opening/closing
Logic 7 premium audio system
19-in. Sport Wheels with performance tires
Tire Pressure Monitor
Park Distance Control
High-gloss Ash wood trim
BMW Break-resistant Security Glass
Rear-seat side-impact airbags and Head Protection System
Any information provided on this Website is for informational purposes only and is not intended to replace consultation with a professional mechanic. The accuracy and timeliness of the information may change from the time of publication.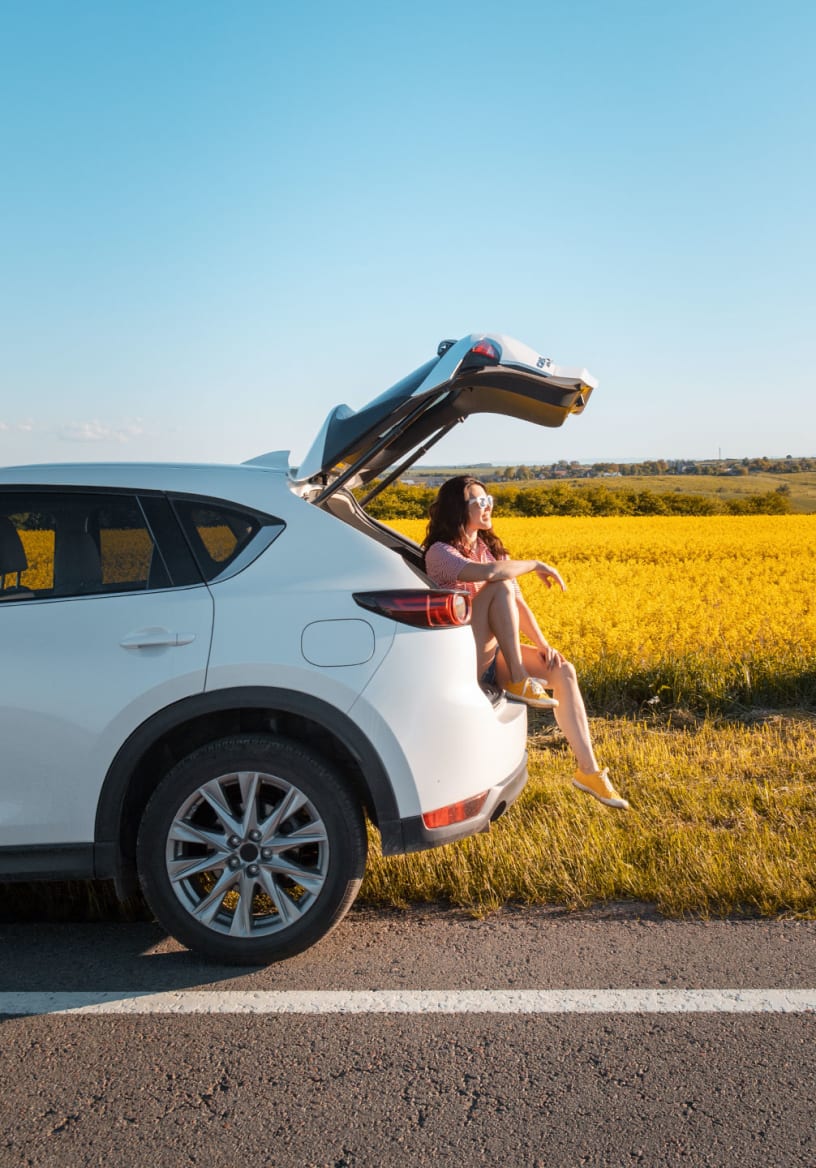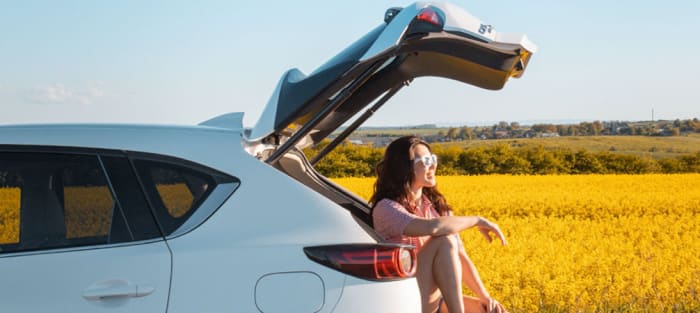 Get Premium Automotive Content
Guides & features that can help you extend the service life of your car delivered straight to your inbox.
Thank you for signing up. Your coupon is on its way to your inbox.