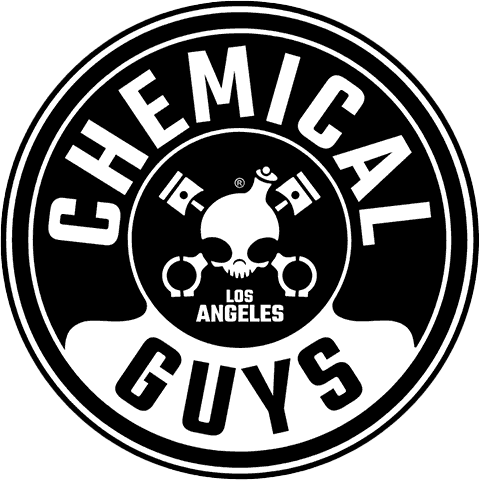 Enter to Win
Valued at $99.99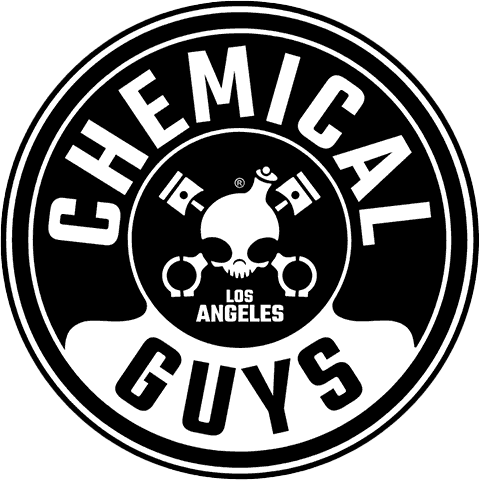 Ready to deep clean your ride like a pro at home? Chemical Guys has combined their top-selling fan favorites and newest car wash products into the ultimate car care package—The Best Detailing Kit.
Enter below by 9/25 for a chance to win your very own!
Entry submitted. Thank you for signing up. Need supplies now? Click here.
Official Rules
NO PURCHASE NECESSARY TO ENTER OR WIN. Odds of winning depend upon the total number of eligible entries. A PURCHASE OR PAYMENT WILL NOT INCREASE YOUR CHANCES OF WINNING. OPEN TO ALL LEGAL RESIDENTS OF THE 50 UNITED STATES AND THE DISTRICT OF COLUMBIA. VOID WHERE PROHIBITED OR RESTRICTED BY LAW. INTERNET ACCESS AND EMAIL ADDRESS ARE REQUIRED TO ENTER.
1. ELIGIBILITY: The CarParts.com Car Wash Giveaway (the "Sweepstakes") is offered only to legal residents in the 50 United States (including the District of Columbia) who are 18 years of age or older at the time of Entry (each an "Eligible Entrant"). CarParts.com, and any of its affiliates, directors, subsidiaries, employees and advertising and promotion agencies/consultants (collectively "Released Parties") and their immediate family members are not eligible to participate in the Sweepstakes. All federal, state and local laws and regulations apply.
2. SPONSOR: The Sweepstakes is sponsored by CarParts.com, 761 Progress Parkway, La Salle, IL61301 United States ("Sponsor").
3. AGREEMENT TO OFFICIAL RULES: Participation in the Sweepstakes constitutes Entrant's full and unconditional agreement to and acceptance of these Official Rules and the decisions of Sponsor, which are final and binding. Winning a Prize is contingent upon fulfilling all requirements set forth herein.
4. ENTRY PERIOD: The Sweepstakes begins September 11, 2023 at 12:01 am Pacific Time ("PT") and ends September 25, 2023 at 11:59 pm PT (the "Entry Period"). Entries that are submitted before or after the Entry Period will be disqualified. Sponsor's computer will be the official timekeeping device for the Sweepstakes.
5. HOW TO ENTER SWEEPSTAKES:
a. Submit your email address in the form on this page. One email address submission is equivalent to one Entry ("Entry"), at which point you will become an "Entrant" for that period. Limit one Entry per Entrant per Sweepstakes.

b. All entries must be received by 11:59 pm PT on the Sweepstakes closing date: September 4. All required Entry information must be completed in full to be considered. Proof of delivery or receipt of any kind of Entry will not be deemed by Sponsor as proof of Entry. Any attempted form of Entry other than as described herein is void. The use of automated devices to enter (or any other devices intended to automate or subvert any aspect of participation) or entering from multiple accounts is prohibited. Entries that are incomplete, illegible or corrupted are void and will not be accepted. Normal time, toll, connection and usage rates, if any, charged by your Internet service provider will apply. Entries become the sole property of Sponsor and none will be returned.

c. By participating, Entrants consent to the use of their submitted email address by Sponsor for the purpose of sending promotional emails and direct mail to Entrants or to offer information on other offers or products or services. Entrants may opt-out of receiving such emails or direct mail at any time and doing so will have no impact on chances of winning. Information collected will be used in accordance with the Sponsor's privacy policy, available at https://www.carparts.com/privacy.
6. PRIZES, AND ODDS OF WINNING: The following prize ("Prize") will be awarded.
a. Prize: Ten (10) winners will receive one (1) Chemical Guys Best Detailing Kit.

b. The odds of winning the Prize depend upon the total number of eligible Entries received for the drawing.
7. RANDOM DRAWING: We will select all potential winners via one (1) random drawing from all eligible Entries received (each, a "Potential Winner") in accordance with the below drawing schedule. Our decisions are final and binding.
a. Drawing Date: on or about September 26, 2023.

b. If your Entry is drawn, you will be deemed a Potential Winner of the above-listed Prize, pending confirmation and/or verification of your eligibility and compliance with these Official Rules. Limit one Prize per Entrant per period regardless of the number of entries submitted. If multiple Entries from one Entrant are selected in the random drawing, all but the first of such Entries will be ineligible and alternate Potential Winners will be selected at random.
8. AWARD OF PRIZES: All Prizes will be sent to the Potential Winners via email, within 8-12 weeks from the close of the Entry Period. If you are selected as a Potential Winner of the Sweepstakes, you will be notified via email within ten (10) business days of the close of the Entry Period ("Prize Notification"). To claim your Prize, you must reply to Sponsor within the time period indicated in your notification or Sponsor may select an alternate winner, selected by a random drawing from among remaining eligible Entries. Before awarding a Prize, Sponsor may require you to furnish proof of identification and other proof of eligibility under these Official Rules and to execute and return an Affidavit of Eligibility, Publicity Release (except where prohibited by applicable law), and a tax acknowledgment form (and any other forms/documents as required at discretion of Sponsor). You must execute and return all documents within five (5) business days from the date it is sent to you or your Prize may (in Sponsor's sole discretion) be forfeited. If you are found to be ineligible or not in compliance with these Official Rules, decline to accept the Prize, Sponsor is unable to contact you, or in the event that the Prize or Prize Notification is returned undeliverable, you will forfeit the Prize, and Sponsor may, in its sole discretion, select an alternate winner. In the event of a dispute, entries made by Internet will be deemed made by the authorized account holder of the email address submitted at the time of Entry. The "authorized account holder" is deemed the natural person who is assigned to an email address by an Internet access provider, service provider or other online organization that is responsible for assigning email addresses for the domain associated with the submitted email address. A Potential Winner may be requested to provide Sponsor with proof that the Potential Winner is the authorized account holder of the email address associated with a winning Entry. The right to receive a Prize is non-assignable and non-transferable. No Prize substitution, exchange or cash equivalent will be allowed, except by Sponsor who reserves the right to substitute Prize of equal or greater value in case of unavailability of Prize or force majeure. Each Potential Winner is solely responsible for all federal, state and local taxes and fees associated with the receipt of a Prize.
9. PRIVACY AND DATA COLLECTION. When you submit your email address to register for the Sweepstakes, Sponsor will collect certain information about you. Please review Sponsor's privacy policy at https://www.carparts.com/privacy.
10. LIMITATION OF LIABILITY: Sponsor and the Released Parties are not responsible for illegible, lost, late, incomplete, misdirected, or undeliverable email; or for any computer, telephone, satellite, cable, network, electronic or Internet hardware or software malfunctions, failures, connections, or availability, or garbled, corrupt or jumbled transmissions, service provider/Internet/web site/use net accessibility, availability, or traffic congestion, or any technical, typographical, or other error, or unauthorized human intervention, or the incorrect or inaccurate capture of registration information, or the failure to capture, or loss of, any such information. Sponsor and the Released Parties assume no responsibility for any error, omission, interruption, deletion, defect, delay in operation or transmission, communications line failure, or technical error. If, for any reason, an Entry is confirmed to have been erroneously deleted, lost or otherwise destroyed, corrupted or for any other reason not accepted as an Entry into a particular Sweepstakes, your sole remedy is to receive another Entry into a different Sweepstakes. If, for technical reasons, any particular Sweepstakes is not capable of running as planned, Sponsor reserves the right, at its sole discretion, to cancel, terminate, modify or suspend the Sweepstakes and to credit participants of any cancelled Sweepstakes with one (1) Entry in that Sweepstakes. All Prizes are provided by Sponsor. You acknowledge that except for delivering the Prize to the applicable Potential Winner as required by these Official Rules, Sponsor has no obligation whatsoever with respect to such Prize, including, without limitation, any responsibility for any product warranties, whether express or implied by law. Sponsor will have no obligation, responsibility, or liability whatsoever with respect to any Prize except to deliver such Prize as required by these Official Rules. Each Entrant and Potential Winner acknowledges that Sponsor is not responsible for addressing and has no liability for any claims of such Entrant, any Potential Winner, or any third party relating to the use or your possession of any Prize, including, but not limited to: (i) product liability claims; (ii) any claim that Prize fails to conform to any applicable legal or regulatory requirement; and (iii) claims arising under consumer protection or similar legislation.
11. BINDING NATURE, WAIVER, INDEMNIFICATION: By entering this Sweepstakes, you agree: (a) to be bound by these Official Rules and by all applicable laws and decisions of Sponsor, which shall be binding and final; (b) to waive any rights to claim ambiguity with respect to these Official Rules; (c) to waive all of your rights to bring any claim, action, or proceeding against any of Sponsor or the Released Parties in connection with CarParts.com's site or the Sweepstakes; and (d) to forever and irrevocably agree to release, defend, indemnify, and hold harmless each of Sponsor and the Released Parties from any and all claims, lawsuits, judgments, causes of action, proceedings, demands, fines, penalties, liability costs and expenses (including, without limitation, reasonable outside attorneys' fees) that may arise in connection with: (i) CarParts.com's site or the Sweepstakes, including but not limited to your participation or inability to participate in any Sweepstakes, (ii) typographical or printing errors in these Official Rules or the Sweepstakes materials, (iii) any change in any Prize (or any components thereof) due to unavailability, or due to reasons beyond Sponsor's control, (iv) any interruptions in or postponement, cancellation, or modification of any Sweepstakes, (v) human error, (vi) incorrect or inaccurate transcription, receipt or transmission of any Entry, (vii) any technical malfunctions or unavailability of CarParts.com's site, or any telephone network, computer system, computer online system, computer timing and/or dating mechanism, computer equipment, software, or Internet service provider, or mail service utilized by Sponsor, any of the Released Parties or by you, (viii) interruption or inability to access CarParts.com's site or any online service via the Internet due to hardware or software compatibility problems, (ix) any lost/delayed data transmissions, omissions, interruptions, defects, and/or any other errors or malfunctions, (x) any late, lost, stolen, mutilated, misdirected, illegible, delayed, garbled, corrupted, destroyed, incomplete, undeliverable or damaged Entries, (xi) any wrongful, negligent, or unauthorized act or omission on the part of any of the Released Parties, (xii) lost, late, stolen, misdirected, damaged or destroyed Prizes (or any element thereof), or (xiii) the negligence or willful misconduct by you. SPONSOR AND RELEASED PARTIES ARE NOT RESPONSIBLE FOR ANY INJURY OR DAMAGE, WHETHER TO YOU OR TO ANY OTHER PERSON OR TO ANY PROPERTY, RELATED TO OR RESULTING FROM YOUR PARTICIPATION IN ANY SWEEPSTAKES AND/OR ACCEPTANCE AND/OR USE OF ANY PRIZE. BY PARTICIPATING IN ANY SWEEPSTAKES, YOU EXPRESSLY ASSUME ALL LIABILITY AND RESPONSIBILITY FOR YOUR PARTICIPATION AND AGREE THAT PARTICIPATION IS SOLELY AT YOUR OWN RISK.
12. PUBLICITY RIGHTS: By accepting a Prize, you agree to allow Sponsor and/or Sponsor's designee the perpetual right to use your name, biographical information, photos and/or likeness, and statements for promotion, trade, commercial, advertising and publicity purposes, at any time or times, in all media now known or hereafter discovered including live television, world wide, including but not limited to on the World Wide Web and Internet, without notice, review or approval and without additional compensation except where prohibited by law.
13. GENERAL: These Official Rules are subject to and incorporated by reference within Sponsor's Terms of Service. If there is any conflict between the Terms of Service and these Official Rules, the Official Rules take precedence but only in relation to the Sweepstakes. In the event of any conflict with any details contained in these Official Rules and details contained on the Sweepstakes Page, the details set forth in these Official Rules shall prevail. Sponsor reserves the right, to disqualify any individual found, in its sole opinion, to be tampering with the operation of the Sweepstakes Page or any Sweepstakes or to be acting in violation of these Official Rules. CAUTION AND WARNING: ANY ATTEMPT TO DELIBERATELY DAMAGE THE SWEEPSTAKES PAGE OR UNDERMINE THE LEGITIMATE OPERATION OF ANY SWEEPSTAKES IS A VIOLATION OF CRIMINAL AND CIVIL LAWS. SHOULD SUCH AN ATTEMPT BE MADE, SPONSOR RESERVES THE RIGHT TO SEEK DAMAGES OR OTHER REMEDIES TO THE FULLEST EXTENT PERMITTED BY LAW.
14. WINNERS' LIST: To obtain a copy of the Sweepstakes Winner's name or a copy of these Official Rules, mail your request along with a stamped, self-addressed envelope to: CarParts.com, 2050 W 190th St. Torrance, California 90504, United States of America, Attn: Sweepstakes Dept. Requests must be received no later than 10/25/2023.
© 2023 CarParts.com, All Rights Reserved. These Official Rules may not be reprinted or republished in whole or in part without the prior written consent of Sponsor.