Reading Time:
6
minutes
The Ford Focus ZX3 was a bright, spunky little thing and we had a good old time together. As long as the weather held out, that is. While it's fine to see how well this car handled the elements, I really wanted to get it out on a nice winding road and set it free. But the week I had the car opened with 6 inches of snow, followed a couple of days later by heavy rain (which washed most of the snow away). The next day had high winds which was followed (finally) by two sunny days in the 50s (the fun days) after which time the snow returned.
Ford has high hopes for their latest compact, with world domination being high on their list. Unlike other compacts that wore the Ford blue oval, the Focus is a highly refined, solid car with a roomy interior, "New Edge"styling and genuine European road manners.
Category:
$10,000 – $15,000 Compact Sedan
Who
should buy
this car:
A college student looking for basic transportation with pizzazz or a couple looking for their first new car.
Comparable
cars in
this class:
Chevy Cavalier, Honda Civic, Mitsubishi Mirage
This is a young person's car with nearly half of the Focus production going to buyers under 35 years old. To say that the Focus is also a "World Car" is an understatement because the Focus recently achieved bragging rights as the world's best-selling car with versions tailored to the requirements of individual countries around the world. In England, where it is the number one seller, Focus is available with diesel engines and, of course, right hand drive. In the United States, where SUV's and pickup trucks are king, Focus sales were good enough to put it in the top ten.
This is a well-built car with first-class fit and finish. Visibility was excellent with a higher than normal seating position that provided a commanding view of the road. The front seats were comfortable with adjustments for height as well as seat back angle and reach. I was impressed with the optional steering column which was manually adjustable for both height and reach with the flick of a single lever, a rare feature on a car in this price range.
The swooping, Picasso-style dash panel was both interesting and easy to get used to. All the controls came easily to hand and had a quality feel to them. On the down side, the cup holders were a bit of a stretch and the parking brake handle was awkward to reach because of the optional center arm-rest that was in the way. The manual shifter was smooth and easy to control, but I would have preferred shorter throws and a tighter shift gate.
As with any two door car, the back seat is best used by young limber types,but I was hard pressed to convince my 95 year old (in very good shape) mother of that. She insisted on jumping back there so that my wife could sit upfront next tome. Well, I learned early on not to argue with her when she got like that because I would only lose,so I helped her climb into the back and noticed that she had a lot less trouble getting back there than I did when I tried. I decided that she's not above being conned once in awhile so I told her that, on the way back, I wanted my wife to evaluate the comfort back there for my report. So on the return trip she reluctantly sat up front, worrying the whole time how separating us like that, would affect our marriage. My wife did report that the back seat was comfortable for the two hour return trip (and mom agreed).
The ZX3's performance was acceptable with 0-60 taking 10.3 seconds. The 130 hp 2.0-liter Zetec engine sounded fairly refined even under full throttle with none of the raspy sounds that are usually associated with a 4-cylinder engine in this price range. There was some torque-steer at full throttle especially when the road was slippery, but it was not too difficult to manage. Torque-steer is common on front-wheel drive cars and occurs during hard acceleration or when one of the front drive wheels starts slipping, causing power to shift to the other wheel. This has the effect of causing the steering wheel to fight you and pull to one side or the other. On modern front-wheel drive cars, this effect is fairly subdued and well controlled, but can get annoying in a car that usually does everything else right.
The Focus ZX3 is a light car with minimal sound-deadening to isolate you from the road. This was especially noticeable in the rain where water spray from the rear tires would hit the inside of the fender well and reverberate throughout the cabin. It sounded like a high-pressure water hose hitting a metal garbage can cover. Aside from that, this was a solid, quiet car with minimal wind and road noise.
On the snowy days, the traction control took care of the occasional wayward skid and kept this little car that could, chugging along. When I finally got to my favorite stretch of winding country roads, I found this car to be a joy to drive. Handling was sharp and predictable giving the ZX3 a nimble feel that inspired confidence. I also found it to be quite good at dodging wayward garbage pails on the windy day,
For an inexpensive car, the ZX3 was well equipped, right down to the standard leather wrapped steering wheel, height-adjustable driver seat; 60/40 folding rear seat and alloy wheels. An AM/FM Stereo with a builtin CD player was also standard.
The optional sunroof was crank operated, but had all the functionality of a powered sunroof. Turning the crank in one direction will tilt the sunroof up for ventilation. Turning it in the other direction will retract the glass panel back into the roof.
The new for 2001 Egg Yolk Yellow Clear coat paint job certainly stood out from the crowd and made it easy to find in a parking lot. Focus also had interesting names for their other colors including: Cloud 9 White, Fort Knox Gold, Infra-Red,CD Silver, Jackpot Gold and Sangria Red among others. Last year, they had a special model for the active outdoor person which came in a metallic brown color called "Dirt".
The Ford Focus comes in a variety of models including the darling 2-doorhatch back seen here. There are 4-door sedans in various trim levels and a wagon to round out the selection. Prices range from $12,315 for a Basic2-door hatchback with no options to just over $19,000 for a loaded ZTX 4-door sedan.
The expectations that most people have when shopping for a car in this price range are normally quite low. They would be happy to just find a boring sedan that is reliable and gets good fuel economy. When they realize that they could get a flashy car like this one for the same price as those econo-box sedans, their eyes light up.
On one of the nicer days, I pulled into a parking lot where the car caught the eye of a group of college students who came over to take a closer look. They summed up the ZX3 in one word. Cool!
How would I improve this car?
I would jazz up the upholstery a bit. On a happy car like this, the interior needs more color.
Get rid of the standard smoker's package. Many young people today are health-conscious and may resent staring at a picture of a cigarette. Make it a coin tray with the smoker's package as a dealer option.
How does the Focus fit your driving style?
Conservative drivers This is a nimble, fun to drive small car that is big on the inside and small on the outside. It's easy to park and has a good ride.
Sporty drivers will enjoy the European feel and smooth power delivery that does not compromise the comfortable ride.
Fast drivers should opt for the 16″ wheels and tires for better grip. When pushed to the limits, this car handles predictably and stops well.
Specifications
Engine Type
2.0L DOHC 16V Zetec I-4
Horsepower
130 @ 5300 RPM
Torque
135 @ 4500 RPM
Fuel Recommended
Regular 87 Octane Unleaded.
Transmission (std.)
Transmission (opt.)
5-speed manual transaxle
Electronically controlled 4-speed automatic
Tires – Standard
Optional
P195/60R15
P205/50R16
Overall
Length
168.1″
Wheelbase
103.0″
Width
66.9″
Curb Weight
2,551 lbs.
Fuel Tank
13.2 Gals.
Miles
Per Gallon
EPA city 25, hwy 33.
Acceleration 0 to 60
10.3 Seconds
Base Price
$12,315 plus $490 destination charge
2001 Ford Focus ZX3 Front Wheel Drive 3-door
Standard Equipment
AM/FM Stereo/Single Disc CD
Floor Mats, Front & Rear
60/40 Split Fold Rear Seat
Driver/Passenger Visor Mirror
Interior Trunk Release
Manual Seat Height Adjust
SecuriLockTM Passive Anti-Theft System
Integrated Fog Lamps
Leather Wrapped Steering Wheel
Rear Window Defroster
Rear Window Wiper/Washer
Tachometer
Second generation Air Bags for Driver and Front Passenger
Major Available Options
Automatic Transmission
AdvanceTrac Traction and Stability Control
Anti-Lock Brakes
Moonroof, Crank operated.
Air Conditioning
Side Impact Air Bags
Premium Group – Includes: Air Conditioning, Front Center Armrest, Speed Control, Map Lights,
Tilt/Telescoping Steering Wheel
Power Group – Includes: All-Door Remote Entry & Power Locks, Power Mirrors, Power Windows
For more information on the ZX3, visit Ford.com.
Any information provided on this Website is for informational purposes only and is not intended to replace consultation with a professional mechanic. The accuracy and timeliness of the information may change from the time of publication.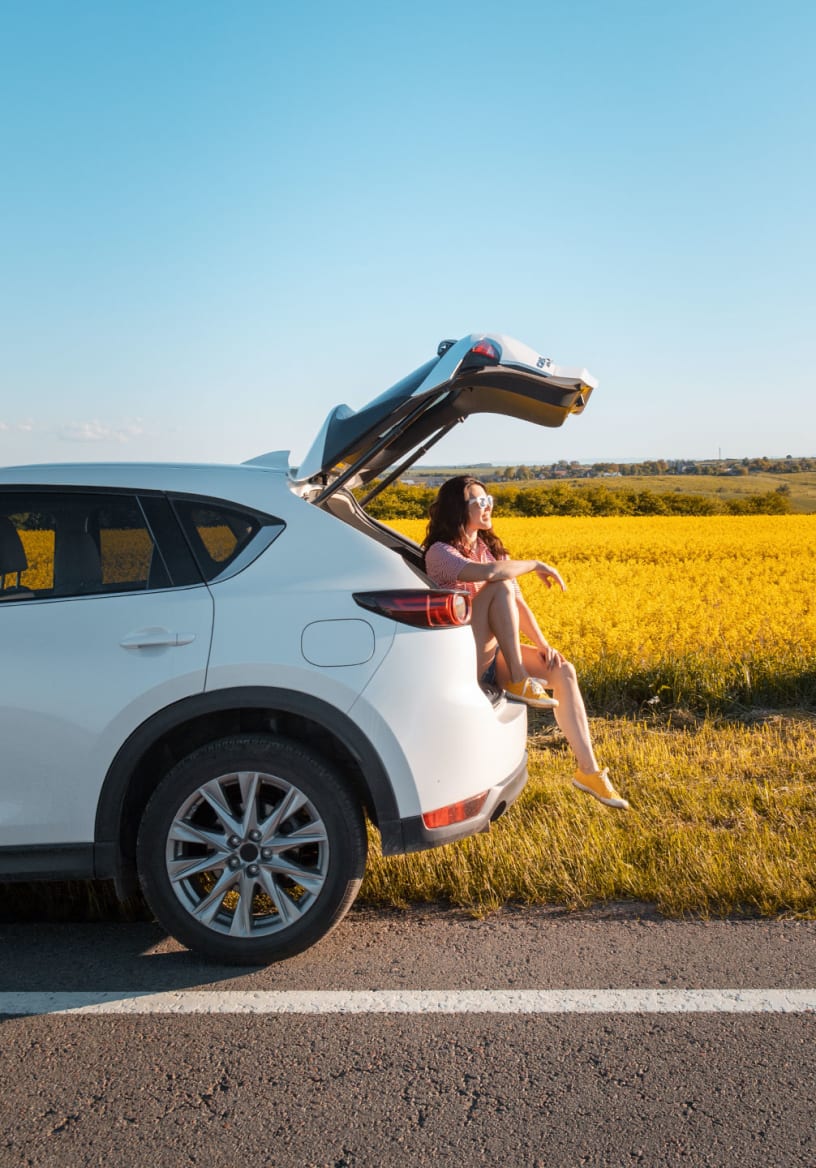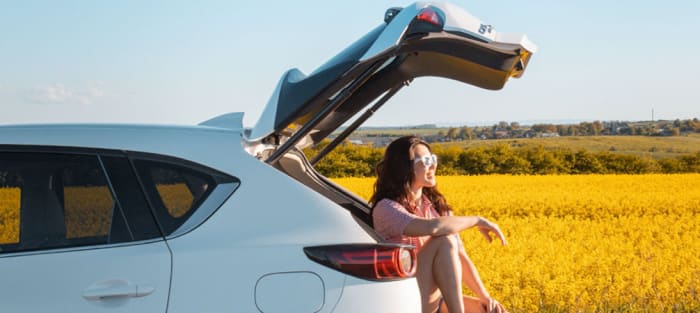 Get Premium Automotive Content
Guides & features that can help you extend the service life of your car delivered straight to your inbox.
Thank you for signing up. Your coupon is on its way to your inbox.