Reading Time:
11
minutes
| | |
| --- | --- |
| Category: | $20,000 – $30,000 Minivan |
| Who should buy this car: | A family in need of a reliable, comfortable and practical people and stuff mover. A small business seeking an inexpensive delivery vehicle or a sales person looking for a mobile office. |
| Comparable models in this class: | Chevrolet Venture,  Chrysler Town & Country, Chrysler Voyager (formerly Plymouth Voyager),  Dodge Caravan, Ford Windstar, Honda Odyssey, Mazda MPV, Mercury Villager, Nissan Quest,  Oldsmobile Silhouette, Pontiac Montana  |
"Mom, are we there yet?!?"
Minivans are the quintessential. When Chrysler introduced them in 1984, they were applauded as a leap forward from the lowly station wagon and, even though they couldn't totally shake off the stigma of "I wouldn't be caught dead in one," they have steadily proliferated on the American landscape like popcorn on a theater floor.
The modern minivan is probably the most versatile and space-efficient vehicle you could buy. Their roomy interiors are designed to satisfy the needs of the active family as well as those of the ubiquitous sales person who requires a "mobile showroom." Maybe this is what fuels the image problem: no one would expect so utilitarian an appliance to be cool to own or fun to operate. Leave that to the sexy convertible or SUV, right? In fact,wouldn't a truck-based SUV be even better for hauling stuff? Not by a long shot. Put a minivan alongside an equal-sized SUV and you'll be amazed at the difference in cargo-people space. Most minivans can hold seven people to an SUV's five and still have room behind the seats for lots of "stuff." In general they are quieter,ride better, are less prone to rollover, have more efficient space utilization and get better gas mileage than the typical SUV.
Based on Camry mechanicals, the Toyota Sienna has proven to be one of the most reliable minivans manufactured today and that is just the first of many strong points. This well laid out, comfortable, front-wheel drive vehicle boasts world-class Toyota fit and finish. And, dare I say, it is fun to drive.
When Toyota introduced the front-wheel drive Sienna in 1998, the press rated it ahead of all of its competition. Now, for 2001, Toyota has added numerous refinements to anal ready excellent design. For instance, the 3.0 L V6 engine received a power boost of 16horsepower to 210 as well as more torque by the addition of Variable Valve Timing with intelligence (VVTi). This feature allows the Sienna to be certified as a Low Emission Vehicle (LEV) and helps it to get better gas mileage as well with an EPA city/highway rating of 19/25 mpg.
The '01 Sienna received a minor face-lift at the front and rear with a redesigned grille and front bumper, new tail lights, new wheel covers, in-glass antenna on some models and some new colors. The left-side sliding door is now standard on all models as is a multi-function 50/50 split third row seat. An interesting new feature is the blue tone instrument faces with white numbers and red pointers. The new color combination makes the gauges easier to read at a glance and easier on the eyes.
Our test vehicle was the top-of-the-line XLE with upgrade package # 2 which adds a power moon roof and dual power sliding doors to its extensive list of features. The color is a rich blue with a hint of purple(the pictures don't do it justice). The lower portion of the body is painted a metallic gray.
The powered sliding doors are a mixed bag for me. On the one hand, they are very convenient when your hands are full of packages, just press a button on the remote control attached to your keys and the door glides open. But if you are standing by the open door and try to manually pull it closed, the door fights you until finally submitting to the tug and closing on its own. There is a convenient button on the inside of the door jam that will power the door closed and is preferable to fighting with the door handle. This"tug-of-war" characteristic is common on most minivans that have the motorized door feature with the notable exception of the all new for 2001 Dodge/Chrysler minivans. On that setup, pulling on the handle completely releases the motor so that the doors act like normal sliding doors without motors. This is the kind of feature that quickly finds its way to the competition just like the left side sliding door that Chrysler introduced in 1996, a feature that is now available in virtually every minivan on the market.
The Sienna seats are quite comfortable with plenty of room for seven people, but there's not much room behind the third row seat for their belongings. Thi syear, however, seat adjusters were added to the third row seats allowing them to be moved forward by about half a foot. With the rear seats moved forward, there is still adequate room for people although it is a bit more cramped. As with most minivans, getting into the third row seats is best left to the limber young folk.
Our test vehicle came with the new entertainment system, a feature that helps to delay the inevitable "Are we there yet?" chant… for awhile anyway. This system consists of a VCR mounted in a console between the front seats, and a flip-down flat screen TV monitor that is mounted in a small console on the headliner and is positioned just behind the front seats. There are jacks for two sets of headphones as well as jacks for connecting the various Nintendos and Game Boys that inevitably find their way into your children's hot little hands during the holidays.
On the road, the Sienna inspires confidence with accurate steering and excellent directional stability while providing a comfortable, quiet ride with almost no wind noise. The Sienna has a very solid structure which allows for a shake and rattle-free ride over the worst roads. A stiff structure like this one allows engineers to recalibrate the suspension for more control while still retaining a good ride. Stopping power from the front disk, rear drum brake system was strong and easy to control with a good pedal feel.
When a manufacturer goes about selecting tires for a new model, they must first determine the uses the vehicle will be put through as well as the type of driving that the average owner will engage in. There are many compromises that must be made when specking tires for a particular vehicle, not the least of which is cost. Tires with good traction tend to wear out more quickly while tires that can safely handle high speeds will tend to ride harshly. Good traction in rain or snow translates to poorer traction on dry pavement. Throw more money into a tire and these compromises are reduced considerably. The tires that were selected for this Sienna are P215/65R15 All-Season Steel Belted Radials. They were very quiet and absorbed ruts and bumps well but they howled in protest during spirited cornering. If you are a conservative driver, as most minivan owners are, these tires will be just fine, but if you push your car from time to time, you will long for better rubber.
The Sienna felt very controllable on winding roads following steering inputs precisely. There was some minor torque steer as I accelerated out of a corner, but it was not too difficult to deal with. Push it too hard into a turn and the Vehicle Skid Control (VSC) takes over to quickly bring you back under control. The way this system works is by sensing that the vehicle is beginning to skid and then applying brakes on an individual wheel and, if necessary, reducing engine power to bring the car back under control. If, for instance, you take a turn too fast and the vehicle under steers (keeps going straight even though the wheels are turned), the system will apply the brake on the inside rear wheel and reduce power to the engine until the vehicle follows the path you are steering toward. I had the opportunity to try VSC on several different cars at a race track and found that the system works like magic. I deliberately tried to push these cars past their limits into tighter and faster turns, but even with my foot to the floor, they negotiated the path that I was steering into without my loosing control. Now obviously, most people will not be driving the Sienna on a race track, but they will be driving on wet and icy roads which is what this system was really designed for.
VSC uses the anti-lock brake system and the traction control system to do its magic. Most new cars selling for over $25,000 have these two systems soa dding VSC is easy since it is mostly just added programming and the addition of some inertia sensors. The Sienna has three other systems that use the antilock hardware:
Brake Assist (BA), which helps you to get maximum stopping power in an emergency stop by sensing that your intention was to make a panic stop but you didn't step hard enough on the brake pedal to activate the anti-lock system on all four wheels, so it pushes the pedal the rest of the way for you.
Electronic Brake Distribution (EBD) replaces the less accurate hydraulic proportioning valve to ensure that each wheel gets the proper amount of brake pressure regardless of vehicle load and the amount of pressure you apply to the brake pedal. Also, the shorter a vehicle stops, the more weight that is transferred to the front wheels requiring more pressure to be directed to the front and less to the rear. EBD monitors all these parameters to insure that each wheel contributes the appropriate amount of stopping power.
A tire pressure warning system that detects low pneumatic pressure in tires by monitoring the antilock system's wheel speed sensors. If the system sees that one wheel is turning at a slightly faster rate then the other wheels, it will assume that the tire on that wheel is low on air pressure and turn on a warning light on the instrument panel.
The V6 engine with the newly added Variable Valve Timing was a jewel, providing good power for acceleration and passing while delivering reasonably good fuel economy and quietoperation. 0 to 60 time was a quick (for a minivan) 9.5 seconds when using premium fuel (91 octane). But if powerful acceleration is not important to you,then you can use regular fuel (87 octane). The engine computer automatically adjusts the timing to compensate for the lower octane fuel. This is the same engine that is used in the Lexus ES 300 and the Toyota Avalon and is a big part of why the Sienna is so highly regarded.
The four speed automatic transmission was very smooth and seemed to always select the right gear at the right time. As with most minivans, a column shifter is used which is fine unless you also have a car with a floor shifter and often switch between the two vehicles. I have this problem with my personal cars where I occasionally find myself groping air until I realize which car I'm in. Another minor annoyance (with myself, not the Sienna) was that when I reached for the column shift, I missed it a couple of times grabbing, instead, the wiper stalk which sits in front of the shifter. Pulling on the wiper control produced a squirt from the windshield washers onto the freshly washed van that we were all set to take pictures of.
The Premium JBL 3-in-1 Combo sound system was first-rate and had one of theeasiest to use set of controls that I've seen in a long time. All the buttons were large and easy to see without requiring reading glasses (for me atleast). The system has an AM/FM Stereo Radio, CD player and a Cassette Player integrated into the radioface. Sound quality was excellent (at least to my untrained ear) with 8 speakers in 6 locations to fill the interior with clear sparkling sound. There is an additional set of controls on the steering wheel that handles volume, mute, mode(AM, FM, CD, etc.) and station selection. A minor annoyance was that I found myself occasionally bumping the station control button when turning the steering wheel to navigate a corner causing a"hay! I was listening to that!?!" growl from the passenger seat. As I became more accustomed to the Sienna, that stopped being a problem.
Toyota also did a good job with the newly available front and rear automatic climate control system, providing easy-to-use controls that allow you to dial in the temperature you desire and then maintain that temperature automatically. Seat heaters are available but that option requires that you also get the leather interior. There is a small overhead console up front that contains the sunroof control and an available built-in HomeLink Garage DoorOpener. Other features include automatic headlamp control and 6 way power driver's seat with adjustments for up, down, forward, back, and seatback angle.The tilt feature found on the more popular 8 way power seat is not available on the Sienna but I found that I didn't miss it.
Storage space up front was surprisingly sparse. The glove compartment was on the small side while the center console is stuffed with the VCR and had little room for anything else. The front cup holders are positioned one on top of the other at the front of the VCR console and are hard to reach. The second and third row seats were better in the cup holder department
Converting the Sienna from a people mover to a cargo hauler has its good points and bad points. The rear seat is split 50/50 to make it easier for one (large)person to remove them. The second row is also removable individually and the fact that there are sliding doors on both sides helps. All the seats can be folded down, allowing a load to be put on top of them while the rear seats can also be "tumbled" forward and stored against the second row seat backs, clearing a large amount of floor space for stuff without worrying where to store the removed seats.
The Sienna is assembled at a Toyota plant in Kentucky along with the Avalon and Camry and shares the same build quality and reliability of these cars. It is rated as "A Best Pick" by the Insurance Institute for Highway Safety (IIHS) and received five stars, the highest possible rating, from the National Highway Traffic Safety Administration (NHTSA) for frontal impact protection. Our test car was equipped with the optional side air bags as well as front driver and passenger air bags. I decided not to test these features.
If you need a solid dependable workhorse to ferry the kids or look for yardsales during the day, and you don't want to be deprived of a comfortable coach to  take you to a good sushi bar in the evening, I can't think of a much better choice than the Toyota Sienna.
"OK kids, we're there… "
"NOOO, I'm not finished with my video game and I'm winning…"
Specifications
| | |
| --- | --- |
| Engine Type | 3.0-liter V6, DOHC 24 valve aluminum block and aluminum heads. Variable Valve Timing with Intelligence (VVT-i). |
| Horsepower | 210 @ 5,800 RPM |
| Torque | 220 @ 4,400 RPM |
| Fuel Recommended | Premium 91 Octane Unleaded. Will run on regular with reduced performance. |
| Transmission | Four Speed Electronically Controlled Transmission with Intelligence (ECT-i) |
| Tires | P215/65R15   all-season tires |
| Brakes | Front 10.7″ dia. Disk,  Rear 9.8″ Dia. Drum,  Standard ABS |
| Overall Length | 194.1″ |
| Wheelbase | 114.2 |
| Width | 73.4″ |
| Turning Diameter | 40.0 ft Curb to Curb |
| Curb Weight | 3,932 |
| Fuel Tank | 20.9 Gals. |
| Miles Per Gallon | EPA city 19, hwy 25. |
| Acceleration 0 to 60 | 9.5 Seconds |
| Base Sticker Price | $24,385 (Sienna CE), $26,235 (Sienna LE), $28,916 (Sienna XLE) |
Standard Equipment
3.0L 24 Valve DOHC V6 with VVTi
4 Speed Automatic Transmission
Dual sliding doors
Anti-lock Brakes
Tire Pressure Warning System
7 Passenger Seating
Dual Zone Air Conditioner
Variable Assist Power Steering
Major Available Options
Vehicle Skid Control (VSC)
Leather Seats
Heated Seats
Entertainment System
Dual Automatic Climate Control
Front Seat Mounted Side Air Bags
Power Sliding Doors
Towing Package – includes 3,500 lb towing capacity.
JBL In-dash 3 in 1 Combo Stereo with 8 speakers
In-dash 6-Disk CD Changer
Any information provided on this Website is for informational purposes only and is not intended to replace consultation with a professional mechanic. The accuracy and timeliness of the information may change from the time of publication.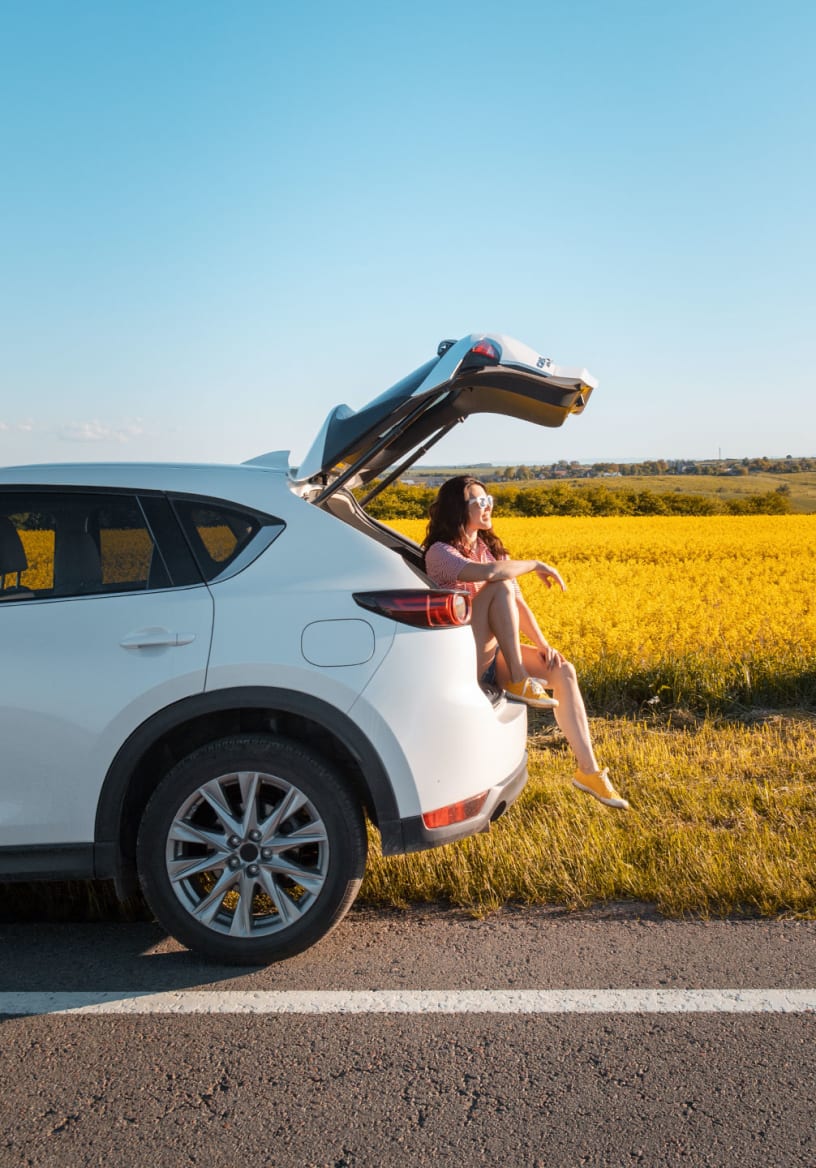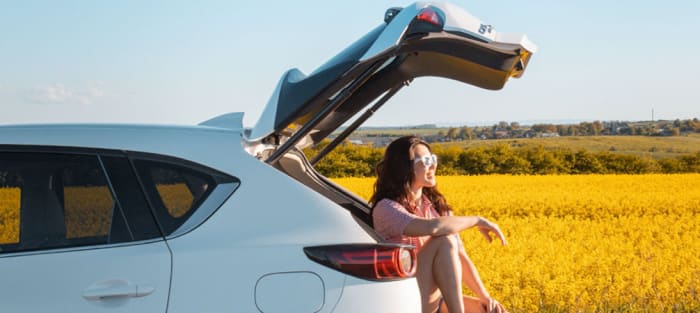 Get Premium Automotive Content
Guides & features that can help you extend the service life of your car delivered straight to your inbox.
Thank you for signing up. Your coupon is on its way to your inbox.