Reading Time:
6
minutes
Want to know how it feels to be seen as a person with undeniable class? Get behind the wheel of a big Jag, like the Vanden Plas, and you'll find out. The only car that matches the stately aura that this car exudes is a Rolls Royce. Mercedes Benz? A different kind of panache that brands its owner as someone who recognizes superb engineering. A BMW? Nope, with a Bimmer, class takes a back seat to performance. Lexus? Wouldn't they just love to reproduce the image and character that Jaguar takes for granted? No, it's the Jaguar owners alone who seem to gain automatic entry into this particular clique of sophisticated connoisseurs of fine motor cars.
In today's world of retro styling, Jaguar reigns supreme. The XJ brings back the credo of American cars of the '60s with the four commandments of styling: longer, lower, wider and lots of chrome. This Jag fills the bill with a car that, in typical old world fashion, has a long hood and trunk and a low roofline,creating a package that is larger on the outside and smaller on the inside than its competitors. This doesn't seem to bother the loyal customers who won't even consider anything else. So I wondered what was in store for me as I picked up the big Jag for a week of motoring, eager to see what all the fuss is about.
Category:
$60,000 + Luxury Sedan
Who
should buy
this car:
If you want old world styling coupled with supreme luxury, this is your chariot
Comparable
cars in
this class:
Audi A8, BMW 745i, Infiniti Q45, Lexus LS430, Mercedes S-Class
As I sat behind the wheel, I admired the beauty of burled walnut panels inlaid with Peruvian boxwood and underfoot, the lambswool footwell rugs that you just have to take your shoes off to experience properly. From my comfy perch,I looked out on a view dominated by a sweeping hood that terminated at the traditional Jaguar 'Leaper' hood ornament. Glancing back, I saw a generous rear compartment with those plush floor mats (sorry, rugs) as well as legroom for stretching and the conveniences of solid wood tray tables that fold out like those on an airliner, plus extra wide doors to make getting in and out easier. (but first, bring your seats and tray tables into their upright and locked positions please)
Unfortunately, because of the low roofline,there was a downside to this elegant interior. The front seats seemed a bit low and snug, especially the driver's seat. When I couldn't swing the door open wide, I struggled to get in and out, even though the power seat slid back and the steering wheel moved up to provide clearance. In addition, the positioning of the ignition switch, about an inch and a half above my right knee, left my keys slapping and poking my leg, especially when I transferred my foot from gas to brake and back. Of course, I could have quickly resolved this last annoyance by removing the dangling items from my key ring. Whenever I talk to owners of these cars, they will minimize these few shortcomings and instead talk about how they love the ride and power, not to mention, the classic styling and old-world craftsmanship.
On the road, this car exhibited exceptional refinement in its highway manners and comfort. While it is capable of a 0 to 60 blast in a quick 6.9 seconds, the engine never raised its voice louder than a soft purr. And if you are just accelerating gently, it is difficult to detect when the 5-speed automatic transmission shifts without watching the tachometer.
The 12-way power seats are comfortable and supportive for that weekend trip to Ascot to see the ponies have at it. The ride is soft, but well controlled so there is absolutely no float to upset milady's dignity. Wind noise is quite low and only becomes apparent as a mild whisper at super-legal speeds.
Now that Ford owns this old-world British marque, quality and reliability, the bane of earlier Jags, are steadily improving. As promised, Ford has not tampered with the Jaguar personality, leaving intact all the special flavour that makes a Jaguar, a Jaguar (say "Jag-you-wer"): features like the J shifter, a dash with inlaid wood panels, seats of rich leather with contrasting piping, not to mention a body that is liberally sprinkled with chrome trim. This Vanden Plas, for better or worse, has all its Jaguar-ness present and accounted for.
I found a few touches that were borrowed from Mercedes Benz, like the single windshield wiper that tries to handle the entire windscreen all by itself. It does barely an adequate job because, unlike the Mercedes E-Class whose single articulated wiper arm can get up into the corners, the Jag arm is a conventional design that just sweeps through a 180 degree arc. I remember, back in the sixties, when the original XKE Jag used 3 wiper arms to clear its windscreen. Another feature Jag has adopted, which I have never gotten used to on the Benz, is the placement of a single power door lock switch in the center of the dash above the radio controls, instead of on the door panel where it belongs.
Under the rear opening bonnet (that's 'hood' for you yanks) sits the massive looking Jaguar V8 that is the heart of this cat. This is a thoroughly modern all-aluminum V8 with 32-valves controlled by twin overhead camshafts and continuously variable cam timing. The engine is rated at 286 HP and can accelerate this big cat from 0 to 60 in 6.9 seconds. If that is not enough for you, for an additional twelve grand you can move up to the Super V8 model with a supercharged 370 HP engine that will rip the pavement up with a 0 to 60 blastin 5.5 seconds, enough to beat all comers in this lofty price range.
The boot (trunk) is reasonably commodious and holds a full sized spare tire mounted on a matching aluminum wheel. The six-disc CD changer is also back there, although many cars of this ilk are moving to CD changers that are in the dash or, in some cases, integrated right into the radio face.
I took this big Jag out on a winding country road that meandered through the woods and rolling hills of Long Island's north shore and came away impressed(again) with this car's ability to smoothly traverse the road's broken and uneven pavement while negotiating the twists and dips at speeds that would make lesser cars dip into their stability control system to hold themselves on the road. This cat is not as nimble as some sports sedans, but for a big luxury car that would not look out of place being chauffer driven, it acquits itself quite admirably. All in all, this motor car is a class act.
How would I improve this car?
There is not much you can do without ruining the classic appeal of this car. My biggest complaint is with the cramped driver's compartment, so I would try to make improvements there.
Make wire wheels an option. Jags always looked great with spokes.
Move the power door lock button from above the radio to the door where it belongs.
How does the XJ fit your driving style?
Conservative drivers: Everything is smooth on this Jag making it an ideal choice for this driving style while performance is on tap when needed.
Sporty drivers: This car is a capable performer and will do your bidding without complaint, providing healthy acceleration, strong brakes and sure-footed cornering, but not much excitement.
Fast drivers: No problems taking this Jag to the limits. Brakes, Tires and suspension are all up to the task, but this is a large car and it shows in overall feel.
Specifications
Base Sticker Price$68,330 plus $645 Destination Charge
| | |
| --- | --- |
| Engine Type | 4.0 liter DOHC 32-valve V-8 with Variable Valve Timing |
| Horsepower | 286 @ 6,100 RPM |
| Torque | 290 ft-lbs. @ 4,200 RPM |
| Fuel Recommended | Premium 91 Octane Unleaded. |
| Transmission | 5-speed electronic automatic transmission (normal / sport modes) |
| Drive Type | Rear wheel drive |
| Tires | P225/60HR16 Pirelli Performance Tires |
| Overall Length | 202.7″ |
| Wheelbase | 117.9″ |
| Width | 80.7″ mirror to mirror (70.8 excluding mirrors) |
| Turning Diameter | 40.7 ft Curb to Curb |
| Curb Weight | 4,010 lb |
| Fuel Tank | 23.1 Gals. |
| Acceleration 0 to 60 | 6.9 Sec. |
| Miles Per Gallon | EPA city 17, hwy 24 |
Standard Equipment
(Partial list)
Leather upholstery
12 way power seats, driver and front passenger
Driver seat memory for 3 drivers
Heated seats, front and rear
Power windows, all one-touch down
Rain-sensing windshield wipers
Power steel sunroof
Power tilt and telescopic steering wheel
Separate steering wheel controls for audio and cruise control
Automatic climate control A/C (single zone)
Leather & wood steering wheel
Wood trim on dash, console and doors
Leather trim on console
Traction control
Stability control
Front side-mounted airbags
Alpine 320 watt premium stereo system with trunk mounted 6 CD changer & 9 speakers
Major Available Options
For more information on the XJ Vanden Plas, visit jaguarvehicles.com.
Any information provided on this Website is for informational purposes only and is not intended to replace consultation with a professional mechanic. The accuracy and timeliness of the information may change from the time of publication.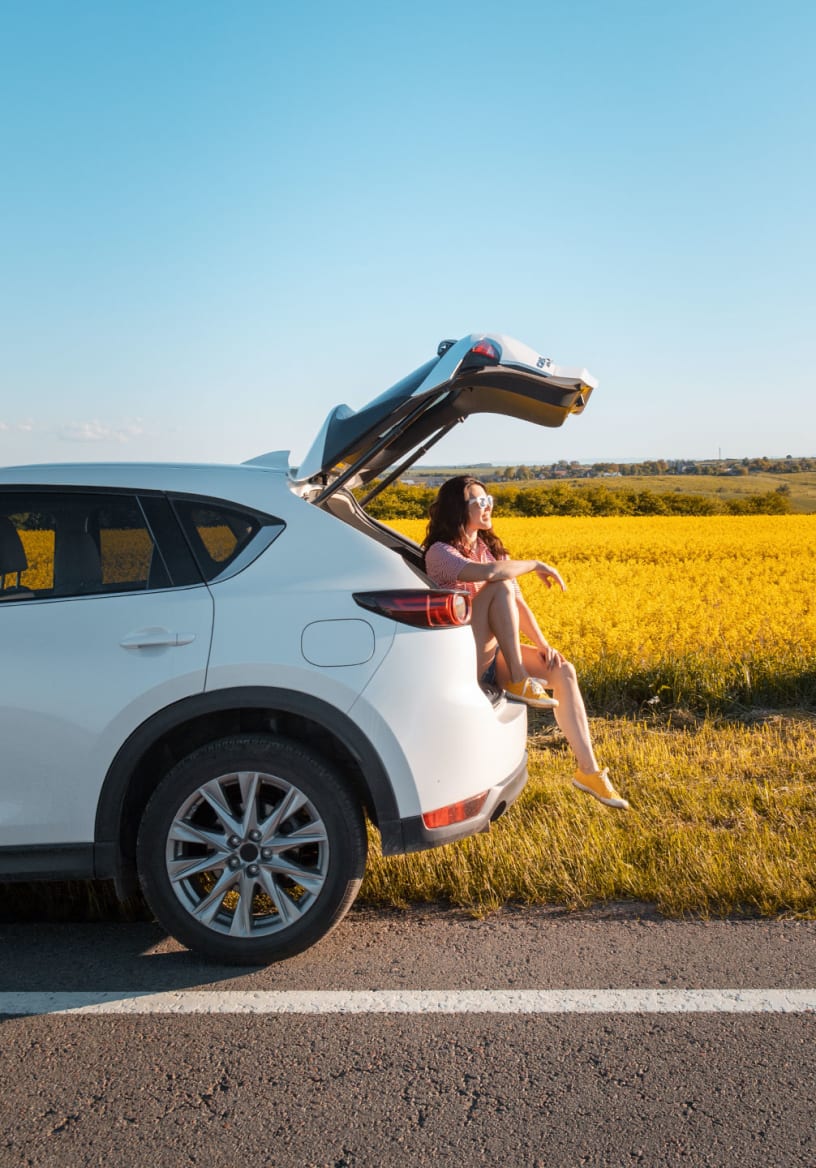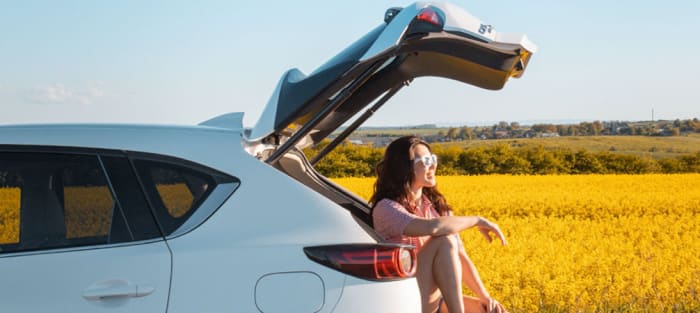 Get Premium Automotive Content
Guides & features that can help you extend the service life of your car delivered straight to your inbox.
Thank you for signing up. Your coupon is on its way to your inbox.