Reading Time:
7
minutes
| | |
| --- | --- |
| Category: | $15,000 – $25,000 Sport-Utility Vehicle |
| Who should buy this car: | Someone looking for a small SUV that thrives on rough terrain and steep hills |
| Comparable models in this class: | Chevrolet Tracker, Honda CRV, Toyota RAV4, Subaru Forester, Nissan Xterra, Suzuki Grand Vitara, Ford Escape, Mazda Tribute, Kia Sportage |
When a Jeep goes by, even people who don't care one wit about cars will recognize what it is. Jeep styling has that elusive family identity that automobile manufacturers long for but so rarely achieve. And Chrysler is just beginning to tap into that brand identity with beautiful concept cars that capture the imagination of adventurers and outdoors men everywhere. Here are a couple of examples of the styling directions that Jeep has been experimenting with.
Jeep has always been known for its off-road prowess and this new Liberty is no exception. In a world that is becoming increasingly filled withc ar-based SUVs that look the part, but dare not venture too far off the pavement, this new Jeep remains true to its heritage. Despite the fact that there is an all-new independent front suspension instead of the traditional solid front axle (to improve the on-road ride and handling), this new Jeep handles the rough stuff like a mountain goat.
Available in two trim levels, Sport & Limited, this new wheels-at-the-corner off-roader will replace the Cherokee in the Jeep lineup. Tom Sidlik, General Manager of Jeep Operations, told us that Chrysler designed the Liberty "for the road less traveled" and believes that it will be able to drive over the bones of the "Cute-Utes" that have been dotting the landscape. Fighting words for sure, but it looks to me like they are well armed for this battle.
Daimler Chrysler will be building the Liberty at a new Toledo Ohio plant which will have the capacity to produce up to 200,000 units a year. They believe that this new Jeep will satisfy their core Jeep enthusiasts who want a serious off-road vehicle to handle the toughest terrain, but not at the expense of smooth highway manners.
Ourtop-of-the-line Limited had an inviting cockpit with good visibility all around. The instrument cluster had white-faced gauges with black numbers and red pointers and was quite readable. In typical Chrysler fashion, the gauges are dark at night and the numbers light up blue-green. The onlytime this setup becomes a problem is during twilight when the lights are on, the illuminated numbers appear washed-out on the white background.
The six-way power driver's seat was small but fairly comfortable and I was able to find a good seating position. My opinion of the seat didn't change after a three hour trip. The steering wheel had cruise control buttons on the front of the spokes and radio controls on the back of the  spokes. Since you can't see the radio buttons, you have to memorize the reoperation after reading the owners manual or do what I did and use trial and error until you master them. Once you learn them, they become quite convenient.
The 3.7 liter V6 engine had plenty of power, but I found it to be somewhat noisy. Around town, I noticed more road noise than usual, but on the highway it was reasonably quiet with well controlled wind noise. Steering was fairly crisp and stable and there was no side-to-side rocking during low-speed maneuvers that is so typical of some truck-based SUV's.
Since this is a Jeep that, Chrysler tells us, will carry on the tradition that has been built since the first Jeeps appeared on the battlefields of World War II, we had to get it out in the rough to see whether this new found civility will affect its off-road capabilities. I'm happy to report that this is a real Jeep that loves to go mountain climbing with the best of them.
Our tester came equipped with the optional Selec-Trac full time 4-Wheel Drive system,which includes a high and low 4WD setting as well as a part-time 4WD and a 2WD position. All positions are available through a mechanical shift handle. Normal driving is done in 2WD mode or, if you are concerned about the weather, part-time 4WD. In the boondocks, you'll want to keep it in High 4WD. If you pull the handle all the way up into Low 4WD, this puppy will want to climb the side of a building. In this position with the transmission selector in Low, the engine will wind out at somewhere around 15 mph. Towing capacity is 5,000 pounds with the V6 automatic.
Another off-road advantage is its extremely short front and rear overhangs, which allow for steep approach and departure angles of 38.2 degrees for the front, and 32.4 degrees for the rear. The ground clearance for the 4WD version is a generous 9.6 inches. Remember though, a high ground clearance means a tougher time for some less physically fit people to climb in and out. That goes for any of the current crop of SUV's, so if you don't usually drive off road, consider the disadvantages of this type of vehicle and how it will affect the members of your family who may be called upon to climb into it.
As we mentioned earlier, Jeep has decided to break with tradition and incorporate an all-new independent front suspension with cast-iron lower and forged steel upper control arms that allow a full 8 inches of suspension travel. The rear suspension is a solid axle design with two trailing lower arms,and an A-shaped upper arm. There are coil springs all around along with front and rear stabilizer bars and low-pressure gas-charged shock absorbers. Steering is power rack-and-pinion.
Despite the fact that the Liberty is a small SUV, there is a reasonable amount of storage space behind the rear seats. With the rear seats up there is 29.0 cubic feet of space back there. With the back seats folded down, space grows to 69.0 cubic feet. The spare tire is mounted on the tailgate to conserve space inside the vehicle.
Speaking of the rear gate, there is a novel feature worth noting. Pull on the handle to open the gate and the glass flips up while the door swings out to the left allowing easy curb-side access. To close it, swing the gate shut, then reach up and pull the glass down. If I had any nits to pick, it would be that the glass required a pretty forceful slam to latch the window down which was made somewhat more awkward by the position of the spare tire.
Some up-market features found on our fairly well equipped Limited model included: heated outside mirrors, seat heaters with HI/LO setting, Overhead console with a universal HomeLink garage door opener and mini trip computer. One problem that I found was that the optional seat heater switches on the side of the front seats were easy to accidentally bump,sometimes activating the heaters without realizing it. The only way that you become aware of this is when your bum starts feeling uncomfortably toasty. I also didn't like the fact that the power window switches were positioned on the center console for both the front and rear seats. Power door lock buttons are on the front doors and are a target for front seat passengers trying to open their window.
If all you plan to do is drive on the highways and byways and only go off-road to pull into your driveway, you would probably be happier with one of the car-based SUVs, but if you are an active outdoors person who likes to get down and dirty once in a while, then this new Jeep will become a trusted friend.
How would I improve this car?
Move the power window buttons to the doors where they belong
Put the seat heater switches where the power window buttons are now.
How does the Liberty fit yourdriving style?
Conservative drivers Unless you plan to go off road once in awhile, you would probablyprefer one of the cute-utes instead of this rough-and-tumble workhorse.
Sporty drivers This is a great go-anywhere vehicle for the outdoors person who likes to rough it with good highway manners to boot.
Fast drivers While the Liberty offers credible on-road performance, it's still an SUV with all the stability problems that go with a high-ground-clearance vehicle.
Specifications
Engine Type
3.7L Power Tech V6
Horsepower
210 @ 5,200
Torque
235 @ 4,000
Fuel Recommended
Regular  87 Octane Unleaded.
Transmission
4-speed Automatic  (5-speed stick is available in the Liberty Sport model)
Tires (Std.)
Tires (Opt.)
P235/70R16 Goodyear Wrangler ST all-season BSW
PP235/70R16 Goodyear Wrangler SR-A all-terrain, OWL
Overall Length
174.4″
Wheelbase
104.3″
Width
71.6″
Min. ground clearance
9.6″
Steering turns
3.42 Lock to Lock
Turning Diameter
35.9 ft Curb to Curb
Curb Weight
3,857 lbs.
Fuel Tank
18.5 Gals.
Miles Per Gallon
EPA city 16, hwy 20
Acceleration 0 to 60
10.2 Seconds
Base Sticker Price
$22,720

   Plus $585 Destination Charge.
Standard Equipment
Command-Trac Part Time 4WD System
Power Front Disk/Rear Drum Brakes
Front Suspension Skid Plate
Air Conditioning
Power Windows & Door Locks
65/35 Split Folding Rear Seat
AM/FM CD Radio with 6 Speakers
Leather Wrapped Steering Wheel
Fog Lamps
Roof Rack
Power Mirrors
Flipper Swing Gate
16 x 7.0 Aluminum Wheels
Full-Size Spare Tire
Major Available Options
Selec-Trac full time 4WD system
4-Wheel Anti-lock Brakes
6-Disc CD Changer with Remote
6-Way Power Driver's Seat
Deep Tint Sunscreen Glass
Heated Front Seats
Mini Overhead Console Includes universal garage door opener and Traveler/mini trip computer
Off-Road Group Includes Trac-Lok limited slip differential, heavy duty engine cooling, fuel tank skid plate, transfer case skid plate, P235/70R16 OWL AT tires and tow hooks.
Power Heated Fold-Away Mirrors
Power Sunroof
Side Airbags
Trailer Tow Group
Any information provided on this Website is for informational purposes only and is not intended to replace consultation with a professional mechanic. The accuracy and timeliness of the information may change from the time of publication.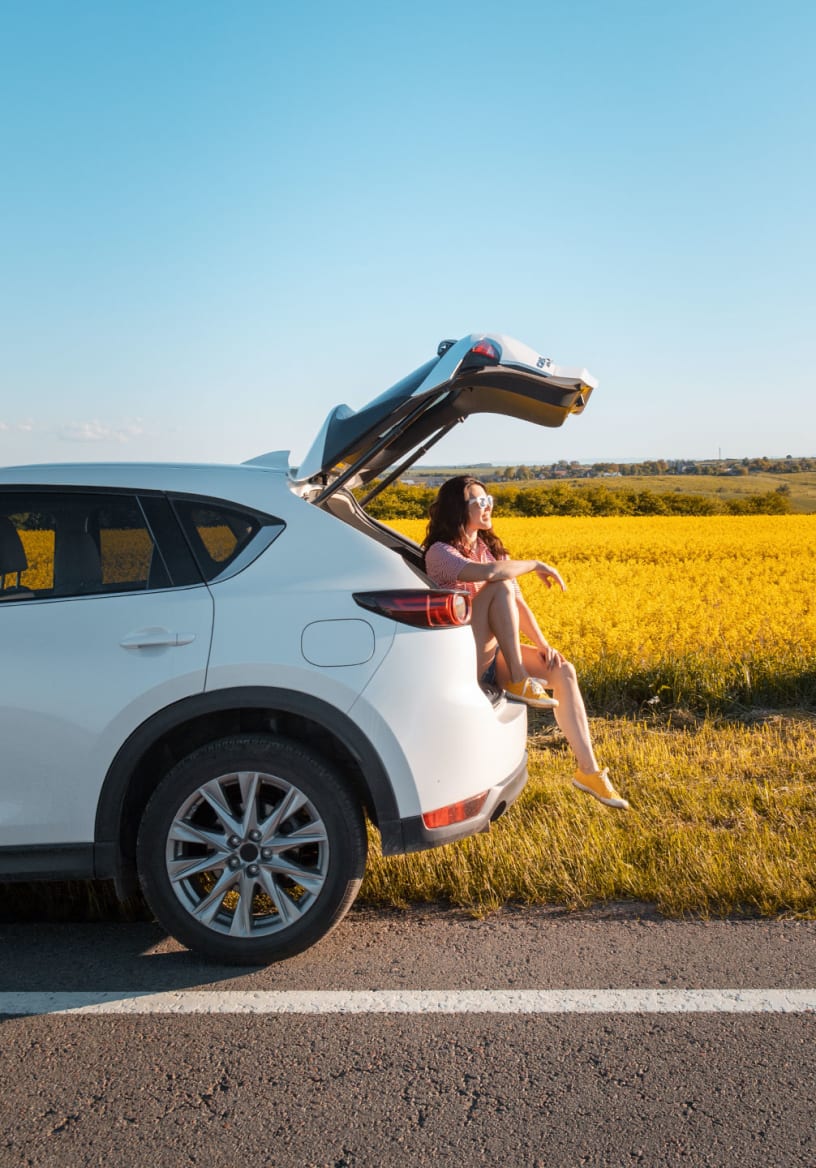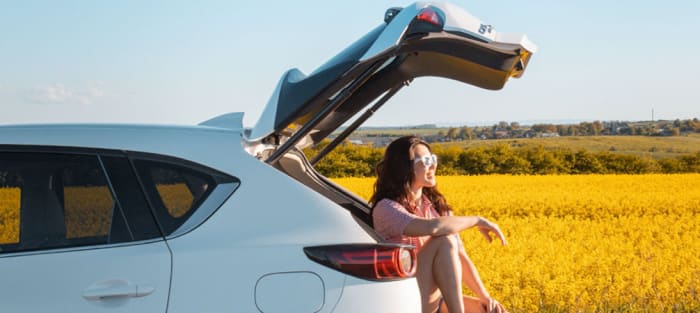 Get Premium Automotive Content
Guides & features that can help you extend the service life of your car delivered straight to your inbox.
Thank you for signing up. Your coupon is on its way to your inbox.