Reading Time:
15
minutes
| Attributes | Details |
| --- | --- |
| Category: | $20,000 – $37,000 Full Sized Pickup Truck |
| Who should buy this truck: | Anyone looking for a full-sized pickup truck that will be used for work or play, on road or off.  Or someone just looking for a comfortable CarParts.com with a big, open-air trunk. |
| Comparable models in this class: | Chevrolet Silverado, GMC Sierra, Dodge Ram, Nissan Titan, Toyota Tundra |
Before you say "Waitaminute, I came here to read about CarParts.coms and maybe some SUV's, but not trucks" let me make my case. If you have ventured out beyond the city limits to the vast expanse of real estate that city dwellers often call "the country" you would know that there are more pickup trucks than any other kind of vehicle with many of them serving double duty as the family hauler. This is especially true in much of the southwest where pickup trucks are used for family transportation more often than not.
In the past few years, truck manufacturers are recognizing this fact and dressing up their line of pickups to make them more suitable for use as passenger conveyances without diminishing their "truckability". Back seats in pickup cabs are becoming more common as is leather trim, great sound systems and power everything. Up until now, and despite all these luxury car features, there was one thing that was still commonplace on these fancy rigs; you always knew that you were driving a truck. But since we returned from a preview and preliminary hands-on evaluation of the all-new 2004 Ford F-150, I can tell you that the image of the pickup truck as we know it, is about to change.
The engineers in Dearborn had quite a challenge on their hands. They needed a vehicle that retained the ruggedness and durability which made the previous version so popular, while making it suitable for a multitude of uses like: an urban tool box and supply cabinet on wheels, a farm truck that can haul everything from hay bails to manure, an off-road adventurer's vehicle that can imitate a mountain goat, a long-distance highway hauler, and of course, a CarParts.com. After sampling for ourselves, the end result of Ford's efforts to design a totally new truck to replace the current F-150, we came away with the impression that Ford has hit a game winning home run.
Ford sells more pickup trucks than any other type of vehicle. In fact, their F Series is the best selling vehicle of any kind in the world and has been the best selling pickup in America for 26 years in a row. So when it came time to completely redesign the F150, Ford was understandably apprehensive. The F-Series has long been the bread and butter vehicle in Ford's lineup and they couldn't afford to make a mistake by coming out with a vehicle that wasn't at least as fully accepted as the current model.
Choices Choices Choices
In order for Ford to build a truck that is all things to all people, they had to offer choices, and plenty of them. Ford expects to sell almost a million trucks a year, so in order to manufacture in those kinds of numbers, they would have to construct several sets of identical molds and machine tools to handle the volume. They decided that instead of making exact copies of the tools, they could make different versions to accommodate designs that will fit different requirements. They realized that it would be economically feasible to have multiple dashboard designs, several cab and interior arrangements, different grill and bumper designs and a number of platform configurations to more closely tailor the vehicles to the diverse needs and desires of the individual buyer.
As for the choices, there are 3 cabs to choose from as well as 3 pickup box lengths in 2 styles, all wrapped up in 5 different series (trim levels). How's that for a start?
Let's begin with the pickup truck cabs: All the cabs are longer this year and they all have 4 doors, even the Regular Cab with one row of 3-across seats has rear access doors which allow easy access to the larger storage area behind the seat. Because of the extra cab length, this area has grown to as much as 13 inches wide. Next in line is the Super Cab with larger rear access doors and a second row of seats that will fit an additional 3 people. The rear doors of both the regular and super cabs open to the rear after the front door is opened. When these doors are opened, there is no center post to obstruct entry and exit. Finally there is the Super Crew with four full doors that open normally and provide more legroom and easier access for rear seat passengers. The rear seat cushions on both the Super Cab and the Super Crew can be flipped up to convert the area for cargo duties.
Moving to the rear, there are 3 cargo box lengths: 8 feet, 6 1/2 feet and 5 1/2 feet. The Styleside box comes in all 3 lengths, while the Flareside box is available in the 6 1/2 foot length. The 8 foot and 6 1/2 foot boxes are available with the regular cab, all 3 lengths are available with the SuperCab while the SuperCrew is limited to the 5 1/2 foot box. All boxes are 2 inches deeper then on the previous F-150. Another new feature for pickup trucks is that the tailgate on all boxes is counterbalanced using torsion springs similar to those on a car's trunk lid. This allows for easy closing of the tailgate without putting excessive strain on your back. The springs are self contained inside the tailgate door and do not interfere with gate removal if you prefer to use a cargo net. There is also a standard locking feature for the tailgate on all box styles and all series.
The five series are:
XL This is the workhorse of the bunch. It's what you would expect when you hear "Pickup Truck" Nothing fancy here, you can even wash out the floor with a water hose for a quick cleanup.
STX A bit more stylish and sporty with 17 inch aluminum wheels, but still primarily a work truck. Shown with the Flairside box and the super cab in the photo at the top of the page.
XLT Moves more upscale with premium cloth seats and carpeting and is available in all 3 Cab styles as well as (depending on the cab) all 3 box sizes.
FX4 This is the choice for the outdoor person. It comes with standard four-wheel drive and has a special instrument cluster and interior that shouts Hi-Tech.
Lariat The limousine of the bunch. The Lariat can be equipped with heated leather seats with power and memory and includes things like automatic climate control and stylish interior and exterior treatments.
You also have the option of going with rear-wheel drive (4×2) or four-wheel drive (4×4) with either manual or electronic shift-on-the-fly transfer case and an available assortment of limited-slip rear axles.
The Chassis
Lots of work went into updating the F-150's backbone. Frame rails are now fully boxed with hydroformed sections where extra strength was required. Cross members are fitted through laser-cut holes in the boxed side rails and welded to both the inner and outer faces of the rail for added stiffness. Ford explains that these modifications were made to increase stiffness and minimize shake and shudder on bad (or no) roads. I can tell you that after driving these trucks on a variety of surfaces that the chassis does its job well. More about my driving impressions later.
Front suspension improvements include the use of cast aluminum lower control arms and shocks that are positioned inside the coil springs. This allows coil springs to be used even on 4-wheel drive models instead of the torsion bars that were used in the previous F-150 4×4.
The steering gear is now a power rack and pinion design which allows for much sharper steering control. The unit is extremely large and looks like it can easily handle the amount of stress that this type of vehicle will put it through. The brakes are large ventilated disks all around and are equipped with standard four wheel antilock and electronic brake force distribution. These electronic aids are designed to provide balanced braking regardless of load or road surface.
An interesting change from conventional pickup truck design is apparent in the rear suspension. Up until now, pickup trucks had the rear shocks mounted on the inside of the leaf springs and frame rails. The new F-150 repositioned the chassis rails a bit more inboard to allow room for mounting the shocks on the outboard side of the springs. The leaf springs were also made 20% wider. These changes greatly improved the stability of the truck and virtually eliminated the side to side rocking and head-bobbing that seemed to be an inherent part of the pickup truck experience.
Ford knew that it would be hard to convince us as to how the simple moving of shocks from the inside of the frame to the outside would make such a dramatic difference, so they rigged up a demonstration. They took a rear axle and mounted it on a pivot in the center (where the driveshaft would attach). Then they connected a pair of shocks from the axle to a stationary frame above the axle. These shocks were on specially built slides so that they could be positioned inboard at the same position found on current model trucks, or they could be slid to the outboard position as on the new truck. We were then invited to push down on a bar that was connected to the end of the axle and let it go. When the shocks were on the inside, the rear axle would teeter-totter 2 or 3 times before stopping. But when we moved the shocks to the outside and tried the "bounce" test again, the axle would stop as soon as it centered itself with no rocking at all. It was a convincing demonstration.
The Engines
There are 2 engine choices for 2004, both of them V8s. The smaller engine is the tried and true4.6-liter Triton V-8 with 2 valves per cylinder and a cast iron block good for 231 horsepower at 4,750 rpm and 293 foot-pounds of torque at 3,500 rpm. Ninety percent of this torque is available at a low 2,000 rpm to help with towing duties.
The real news, however, is the new 5.4-liter Triton V-8, now with 3 valves per cylinder ala Mercedes Benz. This engine is a stump puller with 300 horsepower at 5,000 rpm and 365 foot-pounds of torque at 3,750 rpm. There are new aluminum cylinder heads with 2 intake valves and 1 exhaust valve with a single centrally located spark plug. Using 2 smaller intake valves instead of one large valve allows for better control and atomization of the incoming fuel-air mixture. When the engine is running at lower speeds with a light load, a new system in the intake manifold called Charge Motion Control Valves (CMCV) take over to speed up the intake charge and induce a tumbling effect that allows the fuel to burn more completely. Ford has also incorporated variable cam timing in this powerplant in order to improve efficiency throughout the rpm range. Whenever you can improve efficiency, it means not only better performance, but better fuel economy as well.
Both engines also have electronic throttle control for improved response to the go pedal. The old system used a cable that directly connected the gas pedal to the throttle plate. Move the gas pedal a half inch and the throttle plate opens a half inch. Sometimes that's ok, sometimes it's not. With the new system, moving the gas pedal sends a signal to the computer. The computer in turn controls an electric motor that opens the throttle plates precisely to give you exactly the response you are looking for. In real terms, this "drive-by-wire" system allows the engine to feel alive and eager to please regardless of the road, the load, the weather or the altitude.
Interior
The interiors for the various F-150 Models range from comfortably utilitarian to downright plush.
The base XL is available in Regular or SuperCab with a 40/20/40 split bench seat upholstered in either vinyl or cloth. The instrument cluster has just a speedometer, fuel level and temperature gauges. Windows are crank operated and the "carpeting" can be hosed-out for easy cleaning.
The STX is a step up from the XL. It is still a work truck, but is more sporty looking with body-colored bumpers and aluminum 17 inch wheels. It can be optionally equipped with the Flairside pickup box for an even sharper look. The photo of the silver truck at the top is an STX with the Flairside box.
The XLT can be a people mover as well as doing truck duty. This one is available in all cab choices and. depending on the cab, all box choices. It features premium cloth and can be equipped with dual captain's chairs. The dash is more dressy with chrome accents around the A/C vents. There is also a new overhead rail system inside the cab that allows you to mix and match sliding components like sunglass holder or even a rear facing DVD entertainment system. The XLT comes with the first ever second row power windows in the rear access doors.
The FX4 is targeted at outdoor folks who need off-road capability. The interior features "warm steel" accents in the dash, console and doors. The optional captain's chairs can be covered in cloth or leather and include a console complete with floor shift that flows from the dash. The instrument cluster is aircraft inspired and contains a complete set of gauges.
The Lariat is the limousine of the bunch with standard heated leather in either a split bench seat or captains chairs with a flow through console. There are surfaces in wood grain, brushed aluminum, leather and chrome throughout the interior. The Lariat has its own unique instrument cluster with 3 cream colored gauges and a steering wheel with built-in controls for the audio and climate controls.
There is one option that all pickup truck owners will love, especially considering the size of the cabs these days. That option is a power sliding rear window section. Those of you who have a pickup with an extended cab and have had to pull over to close that window will appreciate this feature.
On The Road
This is where the new F-150 really shines. We had a chance to sample these trucks in a variety of on-road and off-road conditions. Ford also brought along the trucks from the competition as well as the previous model F-150 so that we can do proper comparisons, and compare we did.
On the Highway: The F150 felt like a good sedan on the Interstate. It was smooth, quiet and comfortable with a refined feel and virtually no wind noise even at 80+ miles per hour. Road noise was equally muted. I felt like I could drive this truck for hours without becoming fatigued. Only the Chevy Silverado had better front seats, and they were only marginally better. There wasn't any of the side-to-side pitching on winding roads that was apparent on the previous F-150 as well as on the Dodge Ram. Only the Toyota Tundra came close in highway refinement, but lost points in my book because of its less powerful engine.
Winding Back Roads: We started off cautiously because, after all, these were trucks. That cautiousness quickly evaporated as we gained confidence in our steeds. The new trucks had very good roll control and we found ourselves splashing through streams and taking corners at almost the same kind of speeds we would push a sport sedan through. All through this punishment we were becoming impressed with the tight rattle-free structure and excellent shock control that these trucks exhibited.
Mountain Climbing: The Ford people laid out an off road course of the type that made the timid among us take pause. There was one section in particular where we were told to put it in 4-wheel drive Low Range. We then went off to climb a 45 degree rock-strewn slope and, when we reached the summit, found that the decent was closer to 70 degrees. We took their word that the truck would be able to make the decent with no problem (it did) and we would be able to negotiate the tight right turn at the bottom of the hill without any problems (we had none).
Towing:
We went to an area where they had an F-150 and three other trucks hooked to trailers. We were told that each trailer was loaded to exactly 7,000 lbs so that we could compare the trucks towing ability. The maximum towing capacity for the F-150 with the 5.4 liter engine and equipped with the optional payload package is 9,500 lbs. They set up a 4 truck caravan that included the new F150, the Chevy Silverado, Dodge Ram and Toyota Tundra. We drove each rig for a few miles, then stopped and rotated drivers so that we could sample each trucks abilities. We went upgrades where it was becoming difficult on some of the trucks to maintain speed. The Ford seemed to have the most reserve power, stability and responsiveness of the four. (I doubt that Ford would have invited us do these comparisons if they weren't confident of the outcome)
Conclusion
Do buyers only look for the best truck when they are making a purchase decision? Of course not. Price plays a large part in the decision over which truck to buy. Also, many pickup truck buyers are ferociously loyal to a brand and a newcomer like Toyota and now Nissan will have an uphill battle to penetrate that wall. So while Ford claims to be the best these days (and proved it to me and most of my fellow journalists), GM and Chrysler will most certainly counter with rebates and other special inducements in order to keep their numbers up. And how long will Ford be able to hang on to the crown. Nissan is about to introduce their first entry into the full-sized pickup truck arena, the Titan which looks like a winner (it even has the shocks on the outside like the Ford) and GM is certainly not going to sit on their hands while Ford takes sales away. But for now at least, Ford is the king of the hill and understandably proud of their accomplishments. ( picture a rooster sticking its chest out and crowing for all the world to hear)
To insure their first year's success, Ford has allocated a whopping $100,000,000 for their advertising budget. The F-Series represents almost 28 percent of Ford's global sales, so they are taking no chances. They know that the competition is going to fight back hard with good incentives to stay competitive, at least until they can come back with technology of their own. Since Ford knows that the new F-150 is going to cost more than the previous model. (it costs them over $1000 more to build it) they have decided to continue building the previous version for at least another year. That version will be called the F-150 Heritage Edition and will still be available in a low-priced 2-door cab with a 6 cylinder engine and standard transmission. Ford certainly seems to have all the bases covered.
It's a battle of the Titans (no pun intended toward Nissan) and the ultimate winner, as always, is the pickup truck buyer.
Specifications
(pricing has not yet been announced)
Attributes
Details

Engine Type

4.6L TRITON V8

5.4L TRITON V8

Engine Type
4.6L TRITON 90-degree V8 SOHC 2-valves per cylinder
5.4L TRITON 90-degree V8 SOHC 3-valves per cylinder
Engine Electronics
Electronic Distributorless Ignition System controlled by EEC-V computer
Electronic Distributorless Ignition System controlled by EEC-V computer
Horsepower
231 @ 4750 rpm
300 @ 5000 rpm
Torque (lb.-ft. @ rpm)
293 @ 3500
365 @ 3750
Recommended Fuel
Regular
Regular
Transmission type
Electronic 4-speed automatic overdrive
Electronic 4-speed automatic overdrive
Attributes
Details
Chassis and Body

Cab Style, Pickup Box Style and Drive System

Regular Cab

Styleside 6-1/2′

Flareside 6-1/2′

Styleside 8.0′

4×2

4×4

4×2

4×4

4×2

4×4

Wheelbase

125.8
126.1
125.8
126.1
144.4
144.7

Overall Length

211.5
211.5
211.5
211.5
230.1
230.1

Overall Height

73.0
75.0
73.0
75.0
73.5
76.0

Overall Width

78.9
78.9
78.9
78.9
78.9
78.9

Track Width (Front)

67
67
67
67
67
67

Track Width (Rear)

67
67
67
67
67
67

Cargo Box Length

78.8
78.8
78.8
78.8
97.4
97.4

Width Between Wheelhouses (max.)

50
50
50
50
50
50

Inside Box Height

22.3
22.3
22.3
22.3
22.3
22.3

Seating Capacity

3
3
3
3
3
3

Fuel Tank (Gal.s)

26.0
26.0
26.0
26.0
27.0/
35.7
27.0/
35.7
Turning circle
(curb-to-curb)

41.8

41.8

41.8

41.8

46.4

46.4

SuperCab

Styleside 5-1/2′

Styleside/Flareside 6-1/2′

Styleside 8.0′

4×2
4×4
4×2
4×4
4×2
4×4

Wheelbase

132.5
132.5
144.4
144.4
163.0
163.3

Overall Length

218
218
228.8
228.8
248.6
248.6

Overall Height

73.0
75.5
73.0
75.0
73.5
75.5

Overall Width

78.9
78.9
78.9
78.9
78.9
78.9

Track Width (Front)

67
67
67
67
67
67

Track Width (Rear)

67
67
67
67
67
67

Cargo Box Length

67.3
67.3
78.8
78.8
97.4
97.4

Width Between Wheelhouses (max.)

50
50
50
50
50
50

Inside Box Height

22.3
22.3
22.3
22.3
22.3
22.3

Seating Capacity

5/6
5/6
5/6
5/6
5/6
5/6

Fuel Tank (Gal.s)

26.0
26.0
27.0/
35.7
27.0/
35.7
27.0/
35.7
27.0/
35.7
Turning circle
(ft. curb-to-curb)
43.6
43.6
46.4
46.4
52.2
52.2

SuperCrew

Styleside 5-1/2′

4×2
4×4

Wheelbase

138.4
138.7

Overall Length

224
224

Overall Height

73.5
75.5

Overall Width

78.9
78.9

Track Width (Front)

67.0
67.0

Track Width (Rear)

67.0
67.0

Cargo Box Length

67.3
67.3

Width Between Wheelhouses (max.)

50
50

Inside Box Height

22.3
22.3

Seating Capacity

5/6
5/6

Fuel Tank (Gal.s)

30.0
30.0
Turning circle
(ft. curb-to-curb)
45.1
45.1
Standard Equipment
XL:
Rear access doors on Regular Cab
AM/FM radio with clock
Cloth 40/20/40 split front bench seat
17-inch gray styled-steel wheels
Air conditioning
Tilt steering wheel
Lockable tailgate
STX:
AM/FM stereo with single CD
17-inch sporty cast aluminum wheels
Options for STX
AM/FM stereo with 6-disc in-dash CD changer
XLT:
Overhead rail storage system
Premium cloth seating – 40/20/40 split bench or optional captain's chairs
Power windows, including power second-row windows on SuperCab and SuperCrew
17-inch cast aluminum wheels
Power mirrors
Remote entry key fob and optional driver's side keypad
Autolamp
Delayed accessory power
Outside temperature/compass display
Speed control
Options for XLT
AM/FM stereo with 6-disc in-dash CD changer
Power-sliding rear window
Power moonroof
Defrosting rear window
FX4:
Unique interior palette with leather-wrapped steering wheel, metallic trim and unique instrument cluster
Standard driver's side keypad
Sporty cloth 40/20/40 split-bench seat
17-inch machined aluminum wheels
Options for FX4
18-inch machined cast aluminum wheels
Sporty cloth or Leather Captain's Chairs with flow-through console and floor shifter
Lariat:
Unique interior palette with leather-wrapped steering wheel, simulated woodgrain trim, and unique instrument cluster
Leather 40/20/40 split bench seat
AM/FM stereo with cassette and single CD
18-inch bright aluminum wheels
In-dash message center
Steering wheel audio/climate controls
Electronic automatic climate control with integrated optional heated seats
Deluxe mirror package – power heated side mirrors with integrated turn signal repeater
Power-adjustable pedals
Options for Lariat
Leather captain's chairs with flow-through console and floor shifter
Other options available on most models
power-adjustable pedals
Reverse sensing system
Axle, payload and towing upgrades
Skid plates
Running boards
Any information provided on this Website is for informational purposes only and is not intended to replace consultation with a professional mechanic. The accuracy and timeliness of the information may change from the time of publication.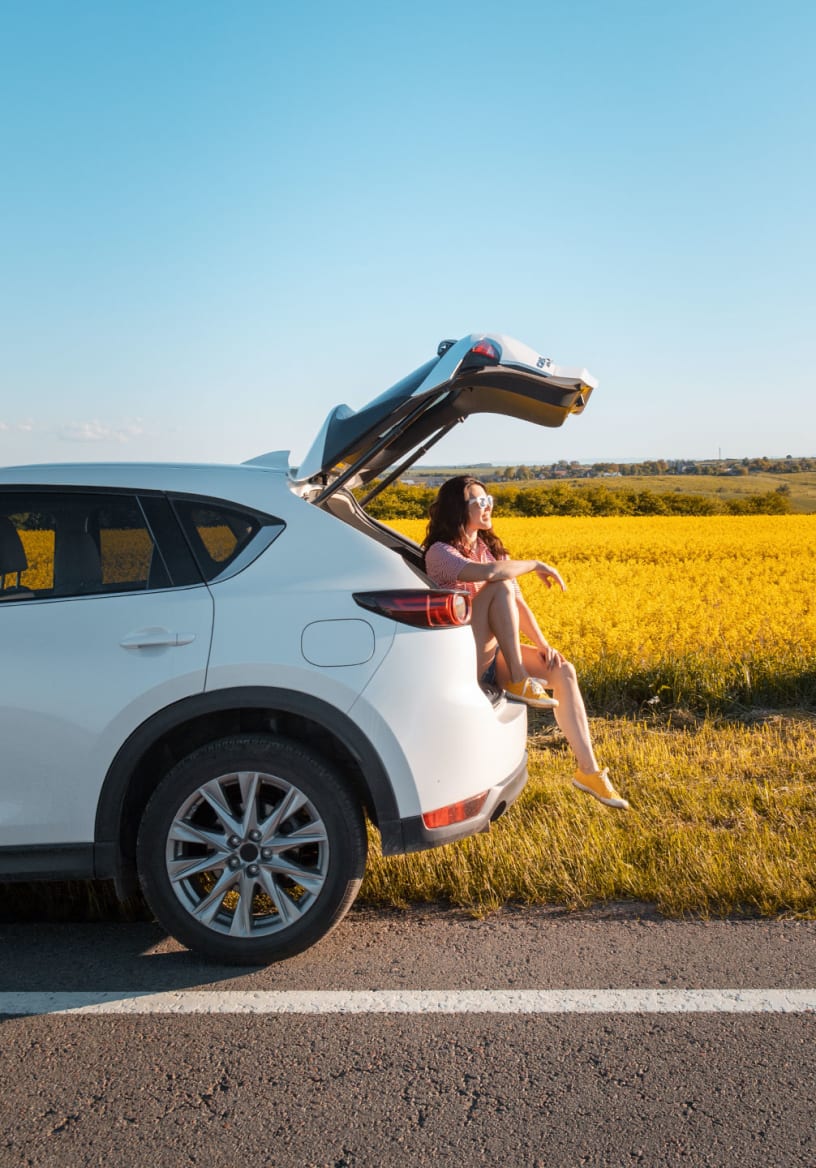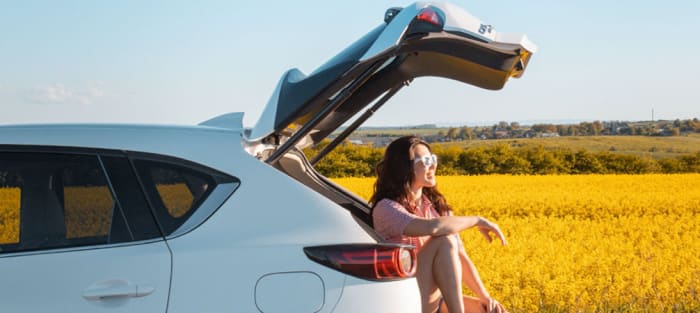 Get Premium Automotive Content
Guides & features that can help you extend the service life of your car delivered straight to your inbox.
Thank you for signing up. Your coupon is on its way to your inbox.