Reading Time:
5
minutes
Rolling down the Pacific Coast Highway at 50 miles an hour in Ford's new gas-electric Escape Hybrid, I recorded an average of 42 miles per gallon.
Ford invited automotive writers to Los Angeles to spend an afternoon driving its hybrid SUV, and the experience brings this new vehicle into clearer focus. While not all driving will yield 40 mpg, Ford figures the Escape will easily get 35 to 40 mpg in city driving, or about 75 percent better than a standard V-6 Escape. Highway mileage will be between 25 and 30 mpg because the electric motor is used less at highway speeds. 
The Environmental Protection Agency has not determined actual fuel economy certification at the time of this writing.
The Escape Hybrid will be the first full hybrid SUV manufactured in America, and it goes on sale in late August or early September. Considering that premium fuel was $2.49 a gallon in LA, a fuel-efficient SUV, even a small one, is likely to be awaited with great anticipation.
The hybrid will come in front-wheel and all-wheel drive. Prices are $3,300 to $3,425 above comparably equipped standard Escapes. Front-wheel drive will start at $26,380 and all-wheel drive will start at $28,005. Destination will add $590. The Escape Hybrid qualifies for a $1,500 "Clean Fuel Vehicle" tax deduction in 2004 regardless of whether the owner itemizes his or her taxes.
The Escape Hybrid is built on the regular production line at Ford's assembly plant in Claycomo. It has a 2.3-liter, Atkinson-cycle four-cylinder gasoline engine with a 70-kilowatt permanent-magnet traction electric motor, regenerative braking, and a 330-volt battery pack. The combination provides performance on par with a V-6. The hybrid never has to be plugged in because the batteries are recharged by the engine, by the electric motor and by heat recovered as energy during braking. 
The battery pack is located under the Escape's cargo floor so it doesn't infringe on cargo space. It contains 250 small batteries roughly the size of D cells mounted in series. The pack is designed to last for the life of the vehicle.
The Escape is a full hybrid because it can move solely via electric motor up to 25 miles per hour. At rest, the gasoline engine stops. It restarts in milliseconds when you move. If you apply the throttle gently from a stop, the electric motor is the initial source of propulsion. The electric motor is built into the CVT, or continuously variable transmission. The CVT is a stepless automatic that doesn't shift but changes gear ratios electronically. 
| | |
| --- | --- |
| Category: | $25,000 – $30,000 Hybrid SUV |
| Who should buy this car: | A family that needs an SUV, but doesn't want to pay through the nose for fuel, and wants to keep the environment green. |
| Comparable models in this class: | Nothing yet, but watch for SUV hybrids from Toyota coming soon. |
Mary Ann Wright, Ford's director of Sustainable Mobility Programs, said the Escape hybrid really "wants" to be an electric vehicle, but the gasoline engine adds power for acceleration, charges the batteries and powers the air conditioning.
Conceptually, the Escape hybrid is similar to the Toyota Prius, but its parts and execution are unique, Wright said. Of the 350 patents offered by Toyota, Ford licensed 21 of them mainly to avoid infringing on any intellectual property rights, Wright said. Ford's approach to the gas-electric hybrid system is unique, she said, and her team developed all of the software, or "intelligence," to manage the complicated flow of power from the engine to motor to brakes to battery. The software and computerized controllers that make everything work effectively are the key to a hybrid. 
Visually, the hybrid looks similar to other 2005 Escapes. Small badges identify it as a hybrid. The instrument panel is slightly different because it contains a gauge that shows when the electric motor is the source of power and when the gasoline engine is running. An optional LCD display in the center stack gives instant and average fuel economy as well as a pictorial representation of how the power is flowing at any instant.
I drove an all-wheel-drive model in a variety of situations, from stop and go traffic and freeways to off-road trails. Acceleration was certain on par with other vehicles, and the Escape Hybrid cruised at 70 mph effortlessly. The air conditioner doesn't always sustain a constant temperature because the gasoline engine powers the air conditioning compressor. On really hot days, switching to max A/C keeps the engine running all the time for maximum cooling.
The Escape has always had sporty, responsive handling, and that hasn't changed with the new powerplant. Low-rolling-resistance tires not only improve fuel mileage, but also provided excellent grip on twisty mountain roads. Ford chose a surprisingly rugged trail for the off-road section given the lack of a transfer case and an extra-low gear, yet this hybrid had no problem negotiating steep, slippery trails.
Lack of engine braking requires heavier use of the brakes, but that only adds more charge to the batteries. Because regenerative braking effectively spins the electric motor backward, Ford expects the brake wear to be lower than normal. Service intervals for oil change and brake inspection have been extended to 10,000 miles.
For the most part, hybrids drive just like regular vehicles, but they demand slightly different driving techniques in order to get optimum mileage. Owners will have to be educated on the differences.
The software and engine control modules developed by Wright's team can be applied to vehicles of different sizes and types. That means more hybrids are sure to follow. 
Specifications 
| | |
| --- | --- |
| Engine Type | 2.3L DOHC Inline 4 cylinder gas/electric hybrid engine |
| Horsepower | 133 @ 6,000 RPM |
| Torque | 129 @ 4,500 RPM |
| Fuel Recommended | Regular Unleaded. |
| Transmission | Continuously variable transmission (CVT) |
| Tires | P235/70R16 all-season tires. |
| Overall Length | 174.9″ |
| Wheelbase | 103.1″ |
| Width | 70.1″ |
| Curb Weight | 3,627 lbs. |
| Fuel Tank | 15 Gals. |
| Turning Diameter | 37.7 ft Curb to Curb |
| Base Sticker Price | $26,380  plus $590 Destination Charge |
2005 Ford Escape Hybrid
Standard Equipment (Partial list)
alloy rims

privacy glass

roof rack

4-wheel disc brakes w. ABS

emergency braking assist

front Fog/driving Lights

5 person total seating capacity

cloth upholstery

6-way power driver seat

40-60 split-bench rear seat

power door locks

power windows

power mirrors

electric power steering

cruise control

air conditioning

AM/FM in-dash 6 CD player stereo with 4 speakers
Major Available Options
All-wheel drive

Hybrid Energy Audiophile and Navigation System

Leather Comfort Group

Ford MACH 6-Disc In-Dash Receiver

Side air curtains with rollover sensor, and front side airbags

110V AC Power Outlet
Any information provided on this Website is for informational purposes only and is not intended to replace consultation with a professional mechanic. The accuracy and timeliness of the information may change from the time of publication.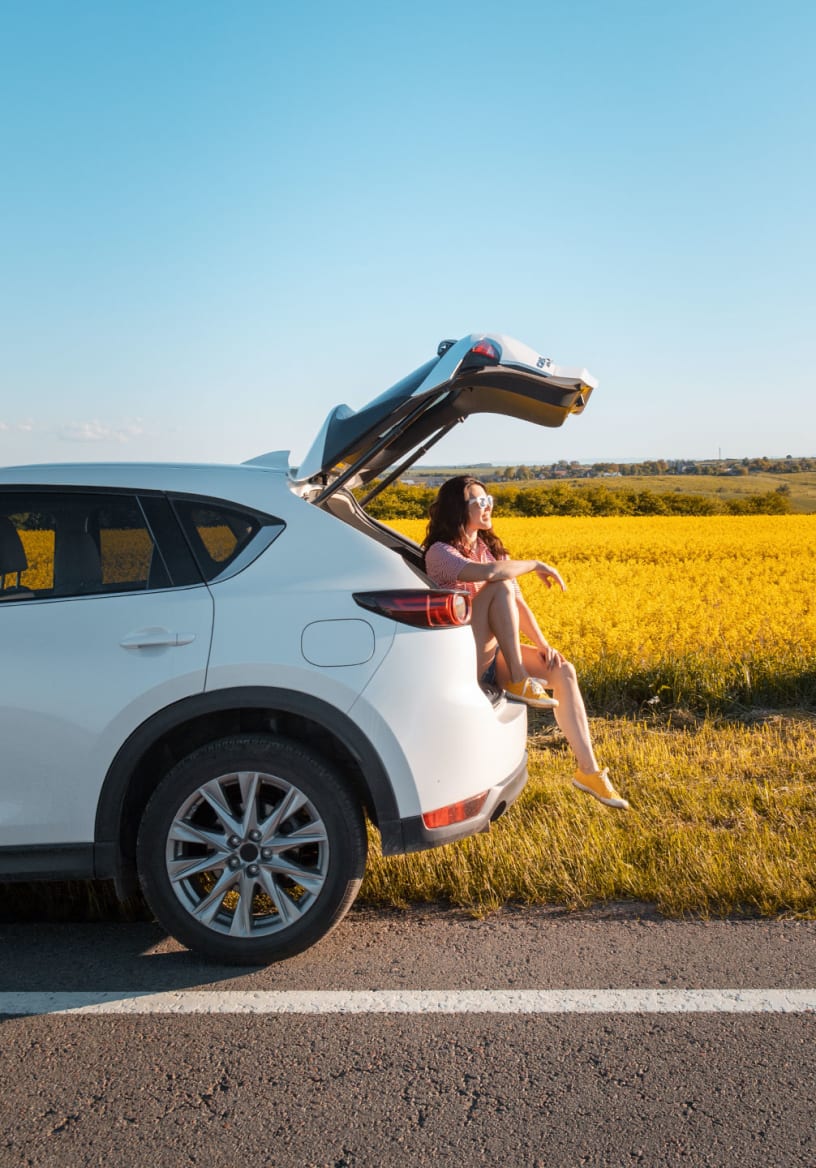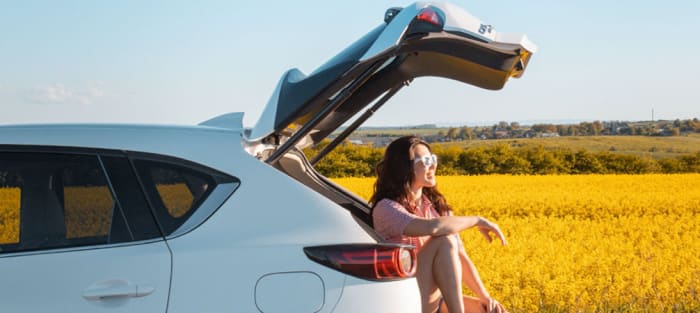 Join our list!
Get access to our exclusive blog content and regular articles + a special 10% coupon awaits on your next parts purchase at CarParts.com
Thank you for signing up. Your coupon is on its way to your inbox.