Reading Time:
11
minutes
It never fails. I road test a bunch of cars, become impressed with a few and, in the process, bump up my expectations of how a fine car should feel and perform. I'm astounded at how good cars have actually become. The quality of engineering in today's vehicles means that a driver no longer has to choose between ride and handling, performance and gas mileage, or a powerful engine and one that is silky-smooth and quiet. Then along comes a car like this 2006 Lexus GS 430 and it forces me to re-think all those glowing accolades that I had heaped on lesser cars that I thought were so great.
The Premium Sport Sedan category is a tough segment to compete in. There are a number of outstanding choices and you won't go wrong with any one of them. In order to be a player here, a car has to have passionate styling, great handling, a quiet, smooth ride, comfortable seats and superb performance from a quiet engine. After that, the car needs something that sets it apart from the crowd.
Category:
$45,000 to $55,000 Premium Sport Sedan
Who
should buy
this car:
A person who refuses to compromise between a luxury sedan and an all-out performance sedan.
Comparable
cars in
this class:
Acura RL, Audi A6, BMW 5 Series, Cadillac STS, Infiniti M45, Jaguar S-Type, Mercedes E-Class
The new GS has all of these qualities in abundance and then some, but what sets it apart from the crowd is pretty much what they had since the model was introduced in 1993, the Lexus reputation for absolute bulletproof reliability.
Lexus is using the BMW 5 series as a benchmark for this class and has set its sites on raising the bar to a new level. This is an ambitious target indeed, but Lexus has proven time and again that they have the ammunition to carry it off.
The first thing you notice when you see the new GS is that Lexus is finally taking styling very seriously. This car is as sleek as you can make it while still leaving room to comfortably seat 5 adult passengers. You can see some styling cues from the previous GS, mainly around the front grill and headlight area, but the overall look is very clean and elegant, perhaps a bit safer than the aggressively styled previous model. Lexus promises that this new styling direction will find its way to future models in the Lexus lineup.
The interior is clean, comfortable and well organized, especially for the driver. Lexus has always designed controls that perform complex functions, while being thoughtful, simple and easy to understand. To clean up the cockpit even more, Lexus took the controls that are not often used while driving, and placed them together in a flip-down panel to the left of the steering wheel. When this panel is closed, there is a smaller built-in compartment that can flip open and is perfect for change and other small items.
The 7″ LCD display in the central stack is standard even if the navigation system is not ordered. Buttons on either side of the screen control what is displayed. The screen is also touch sensitive so that you touch pictures of buttons to easily navigate through the system. In my opinion, this is a much easier system than the single knob found on other cars in this class.
Lexus likes to add their special touch to the instrument cluster. In this case, the three dials look like they are made from machined aluminum with white markings. Because of a hi-tech lens that uses variable transparency glass that electronically darkens or lightens to eliminate reflections, the gauges are easy to read, day or night. And the tachometer has been reengineered to respond more quickly and accurately to changes in RPM.
This car is a technological tour de force, but you would never know it just by looking. The electronic wizardry shows itself by making you more comfortable or causing you to feel like a better driver than you might actually be. Some of these high tech features include:
Variable ratio Electronic Power Steering (GS 430): This system changes the steering ratio based on the vehicle speed. When you are going slow, you turn the wheel less in order to turn a corner or while parking. On the highway, this fast ratio will make the car feel twitchy, so the computer smoothly and gradually changes to a slower ratio as you speed up for a more relaxed steering feel. This system will also add its own subtle steering inputs when necessary, like in cross winds where it will automatically compensate for drifting. The system is so smooth, that you never feel it intervene. The car just feels like it is reading your mind so that you feel more in control.
Vehicle Dynamics Integrated Management (GS 430): This is vehicle stability control taken to the next level. While most stability control systems will detect that you are beginning to skid, either because you are entering a turn too fast, or you are on a slippery surface. The system will then try to bring you back onto your intended course by applying individual brakes and/or reducing engine power. The VDIM system on the GS goes beyond those earlier systems. It is able to predict that you will lose control before it actually happens and intervene earlier. It also works by applying individual brakes and reducing engine power, but it may also add some steering input by up to 2 degrees to catch the problem before it becomes a problem. In actuality, this system makes a mediocre driver feel like a good driver and a good driver feel like a great driver.
Electronically Controlled Brake system (GS 430): Similar to the system on the Mercedes E-Class, this system is akin to brake-by-wire. The system measures the speed and pressure of your foot on the brake pedal and transfers it electronically to the brakes at each wheel. Combined with huge 13.1 inch front rotors and high friction brake pads, this system works with VDIM to maximize brake performance and provide straight, fade free stops in all weather and road conditions.
Adaptive Variable Suspension system (GS 430): Allows the driver to switch the suspension between Normal and Sport settings. When the switch is in normal mode, the car has a smooth comfortable ride. Switching to Sport mode stiffens the suspension and provides flatter cornering with reduced dive and squat when accelerating and braking.
Smart Access keyless entry and start: There is no key used to enter and start this car. You keep a small transmitter in your pocket or purse and, as you approach the car, you will notice that the puddle lights under the mirrors come on to welcome you, then the interior lights illuminate. When you are within arms length of the door, you simply grab the door handle and the door unlocks. You then slip behind the wheel noticing that the seat, steering wheel and mirrors are adjusted for you, even though your much shorter spouse was just driving a few minutes ago. Once inside, you simply depress the brake pedal and press the Engine Start/Stop button. No need to hold the start button in, just a tap will do. The engine will continue to crank until it fires up. To shut the car off, just put the transmission in park, depress the brake pedal and press the Start/Stop button again.
Pre-Collision System: This optional system is a safety feature that can sense an impending unavoidable collision and brace itself (and you) to lessen the severity of the crash. The system uses radar to detect a crash before it happens. It will then cinch up your seat belt, switch the suspension to Sport mode and pre-initialize the Brake Assist. A chime will go off to alert the driver and, if he doesn't react, the system will apply the brakes for up to 0.3 Gs of deceleration.
Radar Cruise Control: If you order the Pre-Collision system, you will also get Radar Cruise Control. This is a system that uses radar to measure the distance between you and the car ahead and reduce the car's speed in order to match the speed of the vehicle in front of you. This allows you to use your cruise control in moderate traffic even though the speed keeps changing. If the car ahead begins to slow, the system will slow you down, first by reducing the throttle, then by downshifting, finally by applying the brakes in order to maintain an adequate distance.
When it came time to drive the GS so we could see first hand how all these wiz-bang features translate into real time driving, our expectations where high–and we were not disappointed. We had a blast trying to fool the various electronic busybodies into submission so that we could say ah ha. Gotcha! But it never happened. This car was the perfect blend of smooth, refined driving on all the road surfaces and traffic conditions that we could throw at it.
The ride was firm, especially on the GS430 with the run-flat low profile performance tires, but it was never objectionable. Wind noise and road noise were typical Lexus quiet. The six speed sequential automatic transmission was like butter during relaxed cruising and a mind reader during aggressive romps. Take the car into a fast turn and the transmission will hold its gear, enabling you to accelerate out of the turn in the correct gear. Move the shift lever to the left and you are in manual mode where you can choose to shift yourself. A minor disappointment is the lack or paddle shifters behind the wheel or even up-down shift buttons on the steering wheel spokes like on the previous GS300. But this car felt so good on the road that I was easily able overlook this minor shortcoming. A true manual transmission is not available on the GS.
We had the opportunity to drive the GS in all three configurations: The GS 300 with rear-wheel drive, the GS 300 with all-wheel drive and the GS 430 with rear-wheel drive. The GS 300 is equipped with a 3.0 liter V6 engine that produces 245 horsepower, while the GS 430 had a 300 horsepower V8. The biggest difference between the V6 and the V8 was smoothness and the sound of the engine at full throttle. The GS 300 was plenty fast, going from a standing start to 60 mph in a brisk 6.8 seconds, but the engine felt like it had to work a bit harder to achieve these fast times.
As for the GS 430, it was uncannily smooth and quiet for a car with this kind of performance envelope. Floor the throttle and you are greeted with a 0 to 60 blast in 5.7 seconds with no more than a sultry whisper coming from the ultra-smooth V8. This is one of the silkiest engines in the business.
Don't get me wrong. If you compare the V6 to any other V6 in this class, the Lexus V6 comes out on top (with the possible exception of the Acura RL), just don't try to compare it with the Lexus V8. Is the V8 worth the more than the $8,000 difference in price? It is for me. Of course, if you drive either car more conservatively, you would be hard pressed to tell which engine was under the hood.
Despite the trick steering and all the electronic wizardry, this car felt smooth and natural on the road. This car had the directional stability of a Japanese Bullet Train, in other words, as good as it gets. The ride felt luxury car smooth, especially on the GS300 with the standard rubber, while remaining relatively flat during aggressive cornering.
The standard sound system is quite good and includes an in-dash 6 disc changer and cassette tape system with DolbyB and C noise reduction. The system comes with 10 speakers and Digital signal processing with Automatic Sound Levelizer (ASL). But the real news is with the optional Mark Levinson sound system. This is a 5.1 surround system with 11 channels of amplification. The system will hold 6 audio CDs and can play DVD videos as well. The car must be in park with the parking brake set in order to view the video on the LCD screen.
The surround sound was simply amazing. Switching between normal stereo and surround sound opened a whole new dimension to the music. True, I'm not an audiophile, but my guess is that a real music connoisseur would be quite satisfied with this system.
Front and rear park assist is another option that deserves special mention. This system will display a graphic of the car on the screen showing any obstructions around the car, front or rear. It will even display the angle of the front wheels and knows the direction the car is steering toward.
A DVD based GPS navigation system is an available option. This is a fourth generation system for Lexus and comes with over 6 million points of interest. You can also set a destination by phone number. The system contains over 10 million business entries for selection. If you order the navigation system, you also get a backup camera that displays a color TV image of the rear whenever you put the car in reverse.
Standard safety features include:
Driver and front passenger front airbags with occupant sensing shutoff system so that the passenger airbag won't activate if there is no one in the seat.
Seat mounted side airbags for front seats
Front and rear curtain head air bags
Driver and front passenger knee airbags.
Four-channel, four-sensor anti-lock brakes (ABS) integrated with Brake Assist (BA), VSC and Electronic Brake force Distribution (EBD)
Do not drive one of these babies unless you can afford it. Once you drive the GS 430, you will be looking to see how much equity you have left in your house. The last time I drove a car that was this good, I had to pinch myself to make sure that I wasn't dreaming. I woke up in time to hear my high school science teacher ask me "So what is your answer to the question, Mr. Ofria?" This time, my arm may be black and blue, but the car is here and it is real.
Specifications
 
GS430
GS300
Engine Type
4.3-liter V8, DOHC 32 valve with
continuously variable
valve timing with intelligence
(VVT-i).
3.0 liter V6, DOHC 24 valve with dual continuously variable
valve timing with intelligence (VVT-i)
Horsepower
300 @ 5,600 RPM
245 @ 6,200 RPM
Torque
325 lb.-ft @ 3,400 rpm
230 lb.-ft. @ 3,600 rpm
Fuel
Recommended
Premium 91 Octane Unleaded.
Premium 91 Octane Unleaded.
Transmissions
6-speed sequential-shift
electronically controlled
automatic
6-speed sequential-shift electronically controlled
automatic
Drive Type
(std)
Drive Type
(opt.)
Rear-wheel drive
N/A
Rear-wheel drive
All-wheel drive
Tires – Standard
All-season Option
245/40R18 Z-rated summer tires
18″ all-season run-flat tires
225/50R17 V-rated summer tires
17″ all-season run-flat tires
Overall Length
190″
190″
Wheelbase
112.2″
112.2″
Width
71.7″
71.7″
Turning
Diameter
34.1 ft Curb to Curb
34.1 ft Curb to Curb
Curb Weight
3,745 lbs.
3,536 lbs.
Fuel Tank
18.8 Gals.
18.8 Gals.
Miles Per Gallon
EPA city 18, hwy 25.
EPA city 22, hwy 30.
Acceleration 0 to 60
5.7 Seconds
6.8 Seconds
Base Sticker Price
$51,125 + $650 destination charge
$42,900 + $650 destination charge
Standard Equipment
(partial list)
GS-300 Premium Sport Sedan
3.0-liter V6, Four Cam, 32 Valve
6-speed electronically controlled automatic with intelligence
High-Intensity Discharge (HID) headlamps
SmartAccess keyless entry and push-button engine start system
Speed sensitive electric power steering
Power trunk closer
Heated electrochromic auto-dimming outside rear-view mirrors with power-retract and reverse tilt-down functions and puddle lamps
Regency leather-trimmed seats
Wood and leather-trimmed steering wheel and shift knob
10-way power driver's and front passenger's seat
Three-position Lexus memory system for driver and front passenger seats
Heated front seats
Electro Chromatic Device (ECD) variable transparency glass on instrument cluster
7-inch multi-information touch screen
Bluetooth wireless telephone technology
Dual-zone automatic climate control with smog sensor and micro dust/pollen removal filter
Power tilt-and-telescopic steering wheel
AM/FM ETR sound system with auto-reverse cassette, 6-disc CD changer and 10 speakers
Front and rear side-curtain airbags
Seat mounted side-impact airbag
Driver and front passenger knee airbag
Vehicle stability control system
Four-channel, four-sensor anti-lock brakes (ABS) integrated with Brake Assist (BA), VSC and Electronic brake force distribution
Tire pressure warning system
The GS-430 also adds:
(partial list)
4.3-liter V8, Four Cam, 32 Valve V8
Electronically controlled brake system
Vehicle Dynamics Integrated Management (VDIM) system
Adaptive front headlamp system
Variable ratio electronic power steering
Major Available Options
All-wheel drive (GS 300 only)
Mark Levinson audio system with 7.1 surround sound
Navigation system includes rear backup camera
Intuitive park assist
Rain-sensing wipers
Adaptive front lighting system
Headlamp washers
Pre-Collision System (PCS) with dynamic radar cruise control
One-touch open/close moonroof
Ventilated front seats
Rear sunshade
All-season run-flat tires (without spare tire)
All-season run-flat tires (with spare tire)
Rear spoiler
For more information on the GS, visit Lexus.com.
Any information provided on this Website is for informational purposes only and is not intended to replace consultation with a professional mechanic. The accuracy and timeliness of the information may change from the time of publication.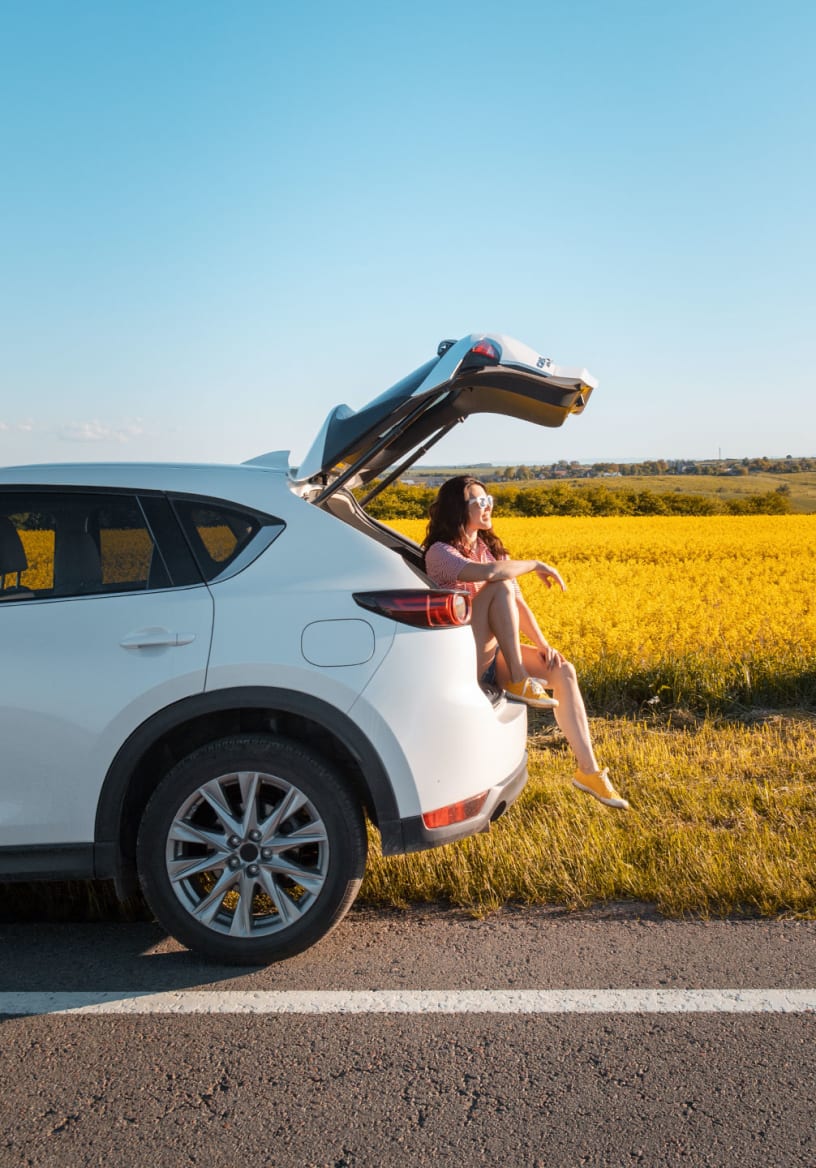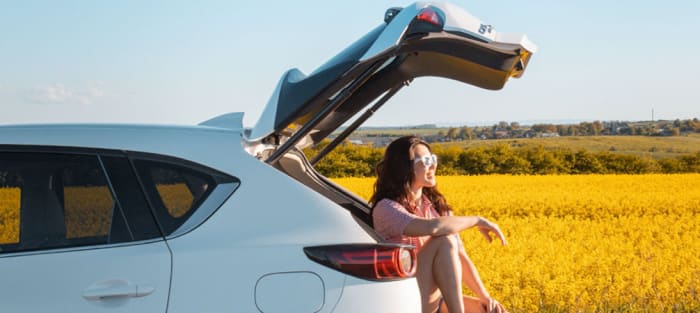 Get Premium Automotive Content
Guides & features that can help you extend the service life of your car delivered straight to your inbox.
Thank you for signing up. Your coupon is on its way to your inbox.