Reading Time:
6
minutes
It has taken a long time for some in the automotive industry to understand that small, inexpensive and economical are not necessarily synonymous with cheap.
Chevrolet, for one, has ambled along in the compact market for more than two decades with its Cavalier and a stable of sometimes questionable stepchildren from Japan and Korea.
Sure, the Cavalier may not have exactly been a bottom feeder when it was first introduced back in 1981, and there is no question it has generated a lot of sales, but it has kept sinking lower and lower on the desirability chart through 25 years of mostly benign neglect. Think Cavalier and you automatically think rental fleet.
Category:
$14,000 – $19,000 Compact 4-Door Sedan
Who should buy this
car:
A person looking for a small, thrifty coupe or sedan with good quality
and a smooth ride
Comparable cars in this
class:
Dodge Neon, Ford Focus, Honda Civic, Hyundai Elantra, Kia Spectra,
Mazda3, Mitsubishi Lancer, Nissan Sentra, Saturn Ion,
Suzuki Aerio, Suzuki Forenza, Suzuki Reno, Toyota Corolla, Volkswagen Golf
Now, however, the Chevrolet folks appear to be in tune with the idea that there is a significant segment of the buying public that prefers small to big but not at the expense of quality, modern technology and an available range of upscale amenities. Honda and Toyota are two companies that realized this early and they have reaped the rewards. The Civic and Corolla are No. 1 and No.2, respectively, on the compact sales charts.
That brings us to the all-new Chevrolet Cobalt, a compact car that is a giant step ahead of the Cavalier that it will eventually boot off the assembly line for good.
Available as a four-door sedan and a coupe, it feels solid, appears to be carefully constructed and features interior furnishings that don't look as if they were yanked from the sales rack in a bargain basement. Styling is subjective, of course, but the sedan certainly wont offend and the coupe is reasonably good looking.
The front-wheel-drive Cobalt is based on the same platform that underpins GMs Saturn Ion, but the execution is much more satisfactory. The only surprise is that the interior feels tighter than a lot of other compacts even though the Cobalt has a bigger wheelbase than many.
Theres little doubt the second-tier Cobalt LS sedan with automatic transmission and cloth seats will be the big seller, although some will spring for the top-of-the line LT with its standard leather upholstery and heated front seats. The base model should find buyers attracted by a $14,190 base price that offers identical drivetrains and a surprising list of standard equipment.
The sporty-looking SS coupe, the most expensive model with a base price of $21,995, will be the choice of the enthusiast because of its supercharged, 205-horsepower, four-cylinder engine and smooth-shifting five-speed manual transmission.
The LS coupe will most likely be chosen by the young, single buyer who values style over practicality. It offers no more excitement than its sedan counterpart and it has a few limitations which well get to later. For now, lets get to the basics.
Power is supplied by a 2.2-liter, overhead camshaft, four-cylinder engine that generates 145 horsepower and 150 pound-feet of torque. The numbers would indicate more than merely adequate performance, and I suspect that is true of Cobalts equipped with a five-speed manual transmission.
However, the car I drove was equipped with a four-speed automatic shifter that seemed more to drain than display the engines capabilities. This was particularly true entering and passing on busy highways.
Hit the accelerator hard at 55 miles per hour and you stir up a lot a lot of wheezy whining from the engine compartment but not a lot of action. On several occasions I had to duck back into place when I realized the Cobalt could not gain enough speed to merge safely into the next lane. Passing on hills was equally challenging.
That said, the transmission moved smoothly from gear to gear and worked fine in the type of stop-and-go traffic that is typical around large cities. Acceleration from a stop on level surfaces was fine. The 0-60 mph run can be accomplished in less than 8.5 seconds. The car was at its best at highway cruising speeds, with both engine and transmission humming along quietly. It also sipped regular gasoline at the rate of 30 mpg, compared with an adequate return of 18 mpg in rush-hour driving.
The electric power steering, problematic in some General Motors cars, worked fine in the Cobalt. It was precise, well-weighted and even returned some road feel. The antilock front-disc/rear-drum brakes were sufficient to bring the 2,868-pound car to a quick halt.
The suspension, featuring struts up front and a torsion beam plus stabilizer bars at the rear, supplied a smooth ride and adequate, if not optimal, cornering stability. Traction control is standard on all models with automatic transmission and antilock brakes.
Inside is where the Cobalt shines, particularly when compared with its predecessor. Dashboard materials have a quality look, feel and fit; controls are easy to reach; and gauges are easy to find and see. When the car is on the move, the cabin is quiet and vibration-free.
The front bucket seats are comfortable for the long haul, but adjustments for height, lumbar support and seatback rate are manual on all models. It took me a bit of fidgeting until the seating position was satisfactory. The steering wheel tilts, but does not telescope.
Now, lets get back to those coupe compromises.
The Cobalt sedan has adequate room for a couple of six-footers on the rear bench. It also has a 14-cubic-foot trunk that can be enhanced by folding down the rear seatbacks.
The coupe misses out on much of this. The back seat is cramped and the trunk is small, hampered further by a small opening that makes it hard to insert bulky packages. However, the rear seatbacks fold forward, the same as in the sedan.
For adults, getting in and out of the rear seat of the coupe requires some bending and twisting and is further hindered by the front seat belt, which is anchored behind the front seat.
Standard safety features include front airbags, child-seat latch system, daytime running lights and the antilock brakes.
Included in the Cobalt LS coupes base price of $15,920 are a sound system with cd player, air conditioning, cruise control, power windows and locks, a console with four cup holders and two power outlets and a driver-information center that monitors temperature, remaining oil life, average fuel mileage and distance to empty.
Boosting the bottom line to $18,900 were the automatic transmission ($850), OnStar emergency system ($695), side head-curtain airbags($395), XM satellite radio ($325), enhanced, seven-speaker sound system, ($150), and delivery charge ($565).
All in all, the Cobalt is a comfortable and reasonably enjoyable traveling companion, particularly in sedan form. Best of all, Chevys home-grown compact no longer needs to hide in the rear spaces of the rental agency parking lots.
Click here for more pictures of the Cobalt
Specifications
Engine Type
2.2 liter Double Overhead Cam 16 valve inline 4 cylinder Engine
Horsepower
145 @ 5,600 RPM
Torque
150 @ 4,000 RPM
Fuel Recommended
Regular Unleaded.
Transmission (std.)
Transmission (opt.)
5 Speed manual
4 Speed automatic
Drive Type
Front Wheel Drive
Tires

P195/60R15 all season tires

Overall Length

180.3"

Wheelbase

103.3 "

Width

67.9″

Turning Diameter

33.5 ft Curb to Curb

Curb Weight
2,868 lbs.
Fuel Tank
13.2 Gals
Miles Per Gallon
25 mpg city, 34 mpg highway
Acceleration 0 to 60
8.4 Seconds
Base Sticker Price
$

13,625

 + $

565

 

destination charge
Standard Equipment
Base (Partial List)
5-speed manual transmission
Full wheel covers
Intermittent wipers
Front disc / rear drum brakes
Automatic headlamps
Cloth upholstery
Manual height adjustable driver seat
Tilt steering wheel
Air conditioning
AM/FM in-dash single CD player stereo with 4 speakers
LS Also adds…
(Partial List)
Alloy rims
4-wheel ABS
Driver's seat adjustable lumbar support
Power windows
Remote power door locks
Power mirrors
Cruise control
LT Also adds…
(Partial List)
4-speed automatic transmission
P205/55R16 tires
Traction control
Leather upholstery
Heated front seats
Simulated wood trim on dash
AM/FM in-dash single CD player stereo with 7 Pioneer premium speakers
Major Available Options
Automatic transmission
Power Sunroof
OnStar
Dual Side Airbags w/ Head Curtain air bags
XM Satellite Radio
Rear Spoiler
AM/FM Stereo with CD and MP3 Player
Leather Seats
Pioneer seven speaker premium system
Anti-Lock Brakes
Traction Control
Keyless Entry w/Power Door Locks
Cruise Control
Any information provided on this Website is for informational purposes only and is not intended to replace consultation with a professional mechanic. The accuracy and timeliness of the information may change from the time of publication.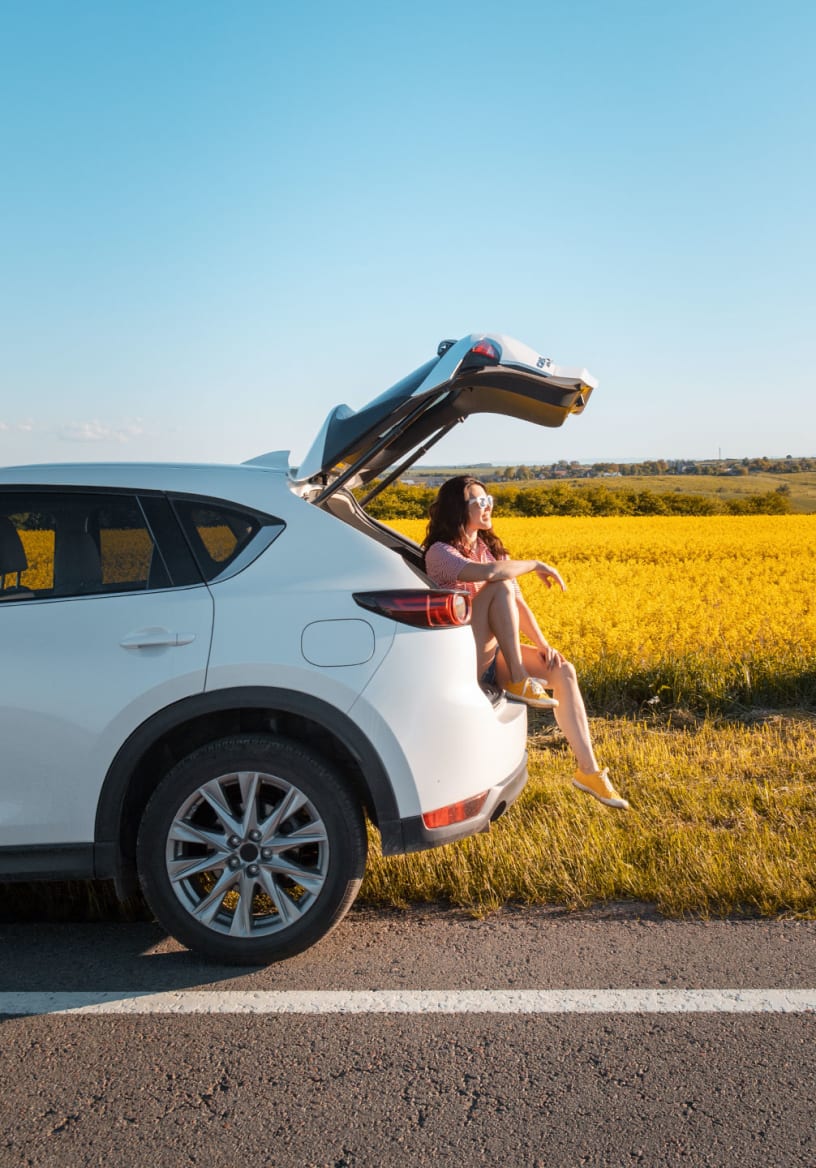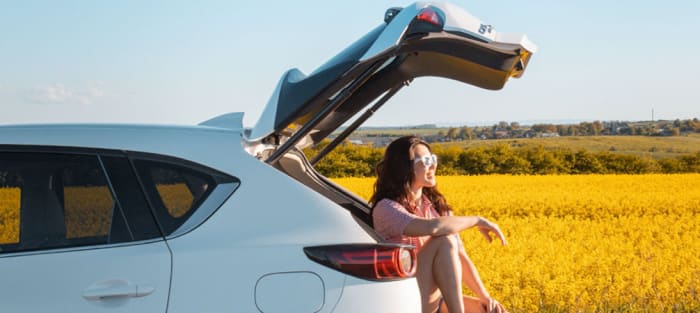 Get Premium Automotive Content
Guides & features that can help you extend the service life of your car delivered straight to your inbox.
Thank you for signing up. Your coupon is on its way to your inbox.