Everything You Need to Know
for Vehicles
All vehicles need brake pad replacements once they've been driven a certain number of miles. Third-party manufacturers readily produce pads for most vehicles, so brake pads replacement is a job that you can have your local third-party mechanic do, or you can do it yourself if you have DIY knowledge and skill. Third-party mechanics and DIY repairs allow owners to save money on more expensive repair fees typically charged by dealerships. However, doing simple repairs like this on your own might not be possible in the future, because manufacturers are making it more difficult for their vehicles to be repaired outside their licensed dealership.
It's very similar to how smartphone manufacturers have made it extremely difficult for owners to replace their batteries or have their screens fixed. A lot of vehicle manufacturers have deployed proprietary measures, like completely concealing their engines under a cover instead of making them easily accessible under the hood, to having their vehicle's on-board diagnostics only be accessible by a computer from the dealership.
Recent vehicle and electronics shortages have pushed automotive repair into the spotlight because the pandemic crippled global supply chains of electronics and new vehicles. New and used car prices are soaring, and this is projected to last until 2024. As a push towards economic recovery, the Biden administration signed an executive order that orders the Federal Trade Commission (FTC) to make third-party product repair easier. How will this affect your vehicle?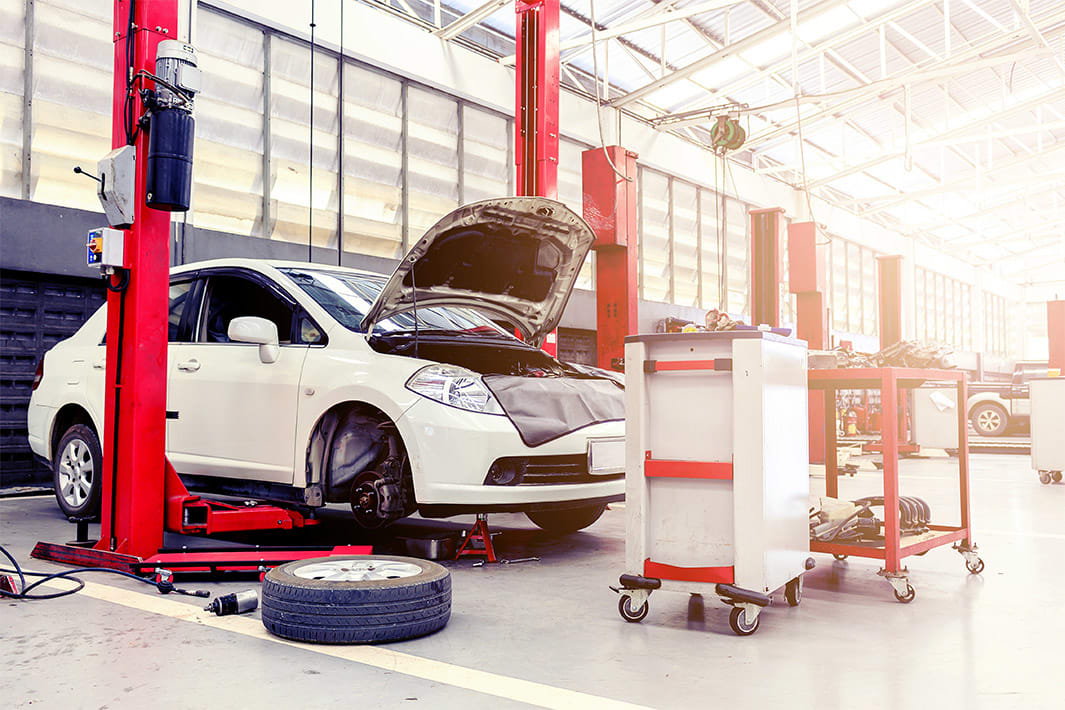 What Is
"Right to Repair?"
Right to repair is having the ability to repair something you own. Technically speaking, people already have the right to repair whatever they've bought. People have been doing so for decades when it comes to old vehicles. However, modern vehicles have incorporated so much technology that a vehicle's computer or electronic control unit (ECU) practically controls most of a vehicle's functions. As a result, they've become incredibly complicated to repair. The question isn't whether a person can repair their vehicles, but whether they have access to the parts and information they need to do so. Several right-to-repair advocacy groups are trying to lobby legislators to make the answer to that question a yes.
President Joe Biden's executive order will push the FTC to make right-to-repair rules. However, because of a previous deal already struck by automakers with the government, the executive order excludes the automotive industry. Biden's executive order was mostly focused on the electronics industry, but vehicles are also sure to share the spotlight in right-to-repair discussions.
So what progress has been made? There are currently right-to-repair bills pending in 25 states and one national bill has been filed in Congress. Right to repair may seem like a recent movement, but this debate has been happening as early as the 1990s, when on-board diagnostics were first used. Right-to-repair advocacy groups want restrictions that prevent product repairs and modifications to be prohibited. Additionally, these groups have also been advocating for the tools, parts, and manuals needed to service goods to be accessible to the public.
What Is
"Right to Repair?"
Arguments for
Right to Repair
One of the biggest arguments towards enacting right-to-repair policies is the stories of people living in rural, dispersed areas. These areas don't usually have authorized first-party repair shops nearby. As a result, rural consumers have to drive long distances or ship their products to be able to repair their items. This is costly and burdensome for people like farmers.
Third-party repair shops could be a solution because they serve the needs of the entire town rather than just a specific brand. Their innate tendency to have flexibility in the brands they can service allows them to be a more convenient repair hub for community residents. Meanwhile, dealerships often only focus on vehicles made by their brand. Thus, they lack financial incentives to open shops in areas that aren't densely populated.
But the biggest effect that the law would have is giving car owners bigger savings. This is due to more competition in repair services. A lot of owners have to go to their dealerships just to diagnose their vehicle's issues using the dealership's computer. If the right-to-repair law is passed in other states, it would give third-party shops and owners access to the right tools and the knowledge to be able to do the same job. However, manufacturers will need to standardize their on-board diagnostics systems. But Aaron Lowe, senior vice president of the Auto Care Association, has argued in an interview with Autoweek that "the technology is all there to make it happen."
Concerns About
Right to Repair
Car companies are certainly unhappy about all the legislation. Companies like Toyota, John Deere, and Apple are some of the many companies that have lobbied against the right to repair because of several reasons. One of them is the impact that the law could have on users' safety. If a law allowing owners to freely repair vehicles without the aid of specialized and trained mechanics is allowed, there could be risks. Incorrect training, the mishandling of certain components, or incorrect installation procedures sound like a recipe for disaster. This is the main reason why vehicle manufacturers prohibit owners from tampering with certain components in the first place.
Another reason for their opposition is the tight deadlines that they would face. They claim that it's nearly impossible for car companies to comply with the changes, at least not before the 2022 model year begins.
The Consumer Technology Association also pointed out the potential reputational damage a brand can receive if issues regarding faulty repairs crop up. Manufacturers fear that third-party repair shops might sell services without any quality guarantee or with lesser-quality parts, which could result in a negative customer experience.
But their main fear is the potential intellectual property rights violations that might take place if a right-to-repair mandate is enacted. Expanding public access to proprietary information might undermine the investments manufacturers have made in research and development (R&D). Competing brands would have more access to each other's designs. As a result, the investments manufacturers have made would yield lower returns. Manufacturers claim that failing to protect intellectual property rights ultimately harms consumers, as companies would decrease their R&D investments because investing in new technology would have meager returns. As a result, consumers could face a market that innovates less and has slower technological progress.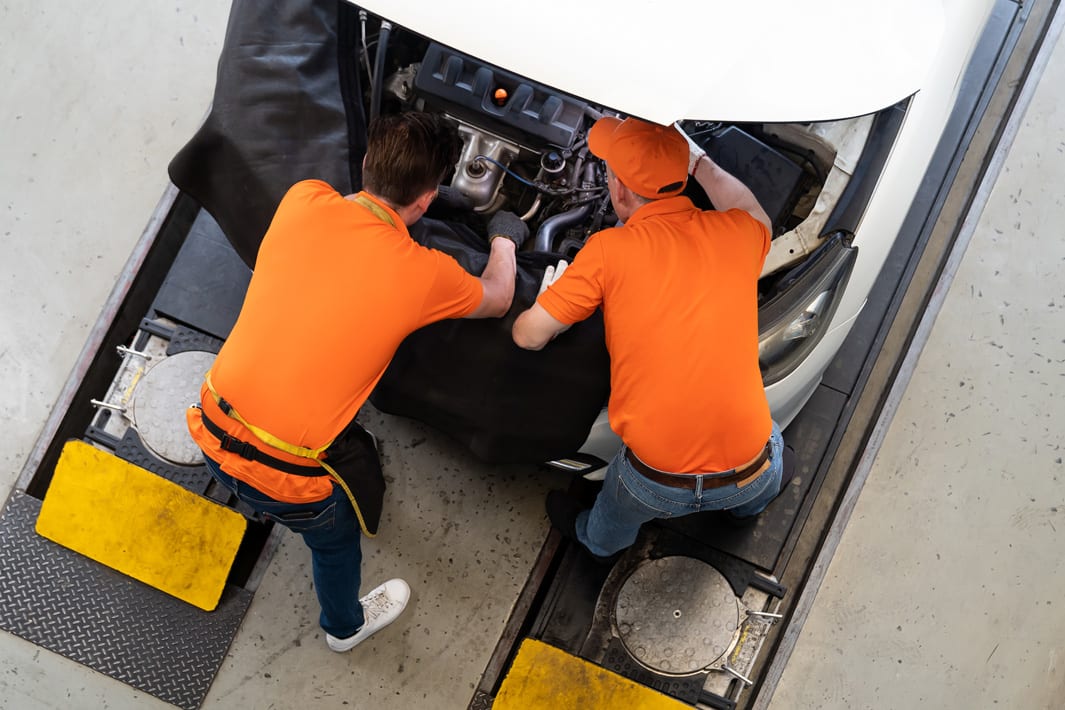 Arguments for
Right to Repair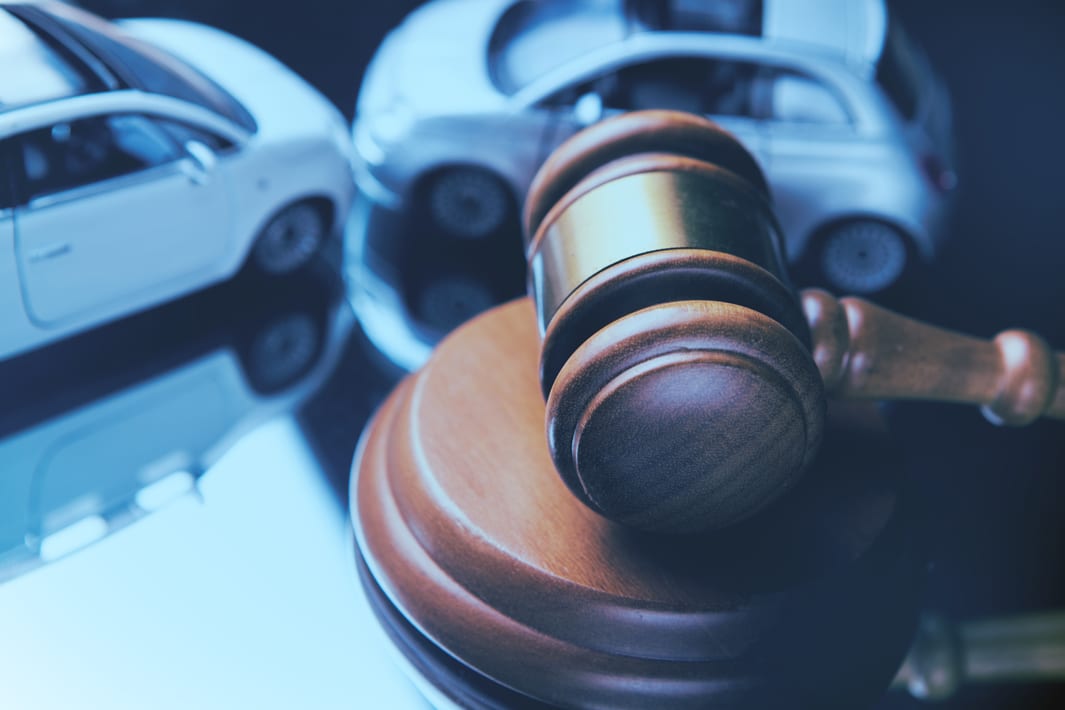 Right to Repair
Legislation
Most legislation regarding right to repair has mostly occurred at the state level. Massachusetts was the first and only state to pass a right-to-repair law. In 2012, it passed the Motor Vehicle Owners' Right to Repair, which required manufacturers to provide the necessary documents and information to allow anyone to repair their vehicles.
Shortly after the law was passed in the state, right-to-repair advocacy groups announced that the Massachusetts law was going to be the basis of a future national right-to-repair policy. Car manufacturers likely saw the direction the wind was blowing and made a deal with the national government and right-to-repair advocacy groups. This resulted in a memorandum of agreement between the manufacturing sector and repair shop trade groups. This meant all car manufacturers (except Tesla) agreed to abide by Massachusetts law in the whole United States. In return, independent trade groups would stop lobbying for additional right-to-repair legislation.
The 2012 Massachusetts law required the use of a standard, non-proprietary interface, so that mechanics could access a car's service data by 2018. Manufacturers must also sell both repair tools and service information at a "fair and reasonable price." However, as a caveat, manufacturers could still withhold information if they thought it was a trade secret or if it was exempt from the agreement. Meanwhile, right-to-repair advocates would stop lobbying for or supporting right-to-repair legislation in other states.
In the legislation, manufacturers excluded telematics from their agreement. Telematics is a wireless system that allows manufacturers to wirelessly communicate with their vehicles. It's responsible for transmitting data, like weather reports, to a vehicle's infotainment system, and it also includes the vehicle's on-board diagnostics. Excluding telematics data from the original law still forced customers to rely on computers found only in dealerships to be able to properly diagnose a problem.
But recently, there has been new legislation that added an amendment to the Massachusetts law that would expand its coverage to include all digital data. This means that automakers who want to do business in the state are required to make telematics data accessible through a smartphone app beginning with the 2022 model year for new vehicles. This new amendment to the law questions whether the previous memorandum of agreement between manufacturers and trade groups will continue.
Right to Repair
Legislation
What It Means for
Vehicle Owners
There have already been many stories of owners being troubled by the manufacturers' deliberate actions to restrict their customers' ability to repair their products by themselves. The Guardian has documented the story of Nebraska corn farmer Kyle Schwarting, who had a problem with his 27-ton case tractor. There was an alarm that sounded in the cab. Though the problem didn't completely debilitate the tractor, this alarm alerted him to a faulty connector that he didn't even use. However, he couldn't simply turn off the alarm with a push of a button like you could with a cell phone alarm.
Silencing Schwarting's tractor involves plugging in a special diagnostic tool that only manufacturers and dealerships are allowed to use. Schwarting is a fifth-generation farmer in a troubled industry, where people are used to fixing their equipment themselves. The idea of paying hundreds of dollars worth of fees just to be able to fix an annoying alarm seemed irrational. That was why he just lived with the alarm in the background of his cab for over a year.
Schwarting says that his tractor problem isn't due to bad design or a lack of desire to fix the issue, but a lack of literature and accessibility that allows owners to diagnose bugs like this by themselves. Stories like these are the reason why 40-year old tractors have become a hot commodity in the Midwest. People can pay for a fraction of the cost of a brand-new tractor and not have to worry about a problem like an annoying alarm being a burden to their operation.>
Car problems may not be as debilitating or difficult to repair as a John Deere tractor problem, but car owners have faced a similar choice of having an expensive repair done or just living with the issue. Customers who want to fix their vehicles themselves might even risk having their warranties voided because some manufacturers consider maintenance made by an unauthorized source as tampering. The possibility of more competitive repair prices would certainly be appealing for any vehicle owner. However, this shouldn't come at the cost of less technological progress, especially when the world is facing global warming and is constantly searching for more renewable energy sources.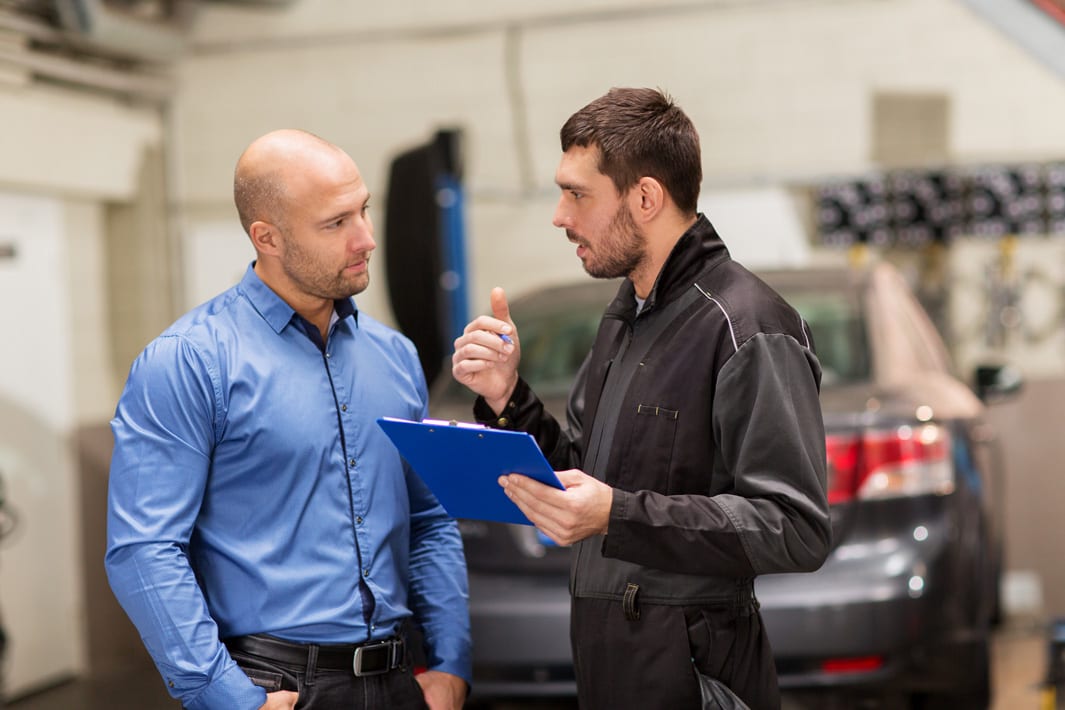 What It Means for
Vehicle Owners
Crafting a balanced right-to-repair policy that addresses the concerns of both the consumer and manufacturer is a challenge. Juan Londoño, a technology and innovation policy analyst with the American Action Forum, has suggested mechanisms to support an intermediary step towards the right to repair. These include the expansion and implementation of licensing programs for third-party repair services from manufacturers, as well as the possibility of only allowing people access to spare parts once they complete a training program. Ultimately, it's the legislators in each state and Congress who are going to draw the lines.
Technology's integration with vehicles is only going to grow in the coming years, especially with the age of electric vehicles looming over the horizon. It's making people wonder if ordinary people will still be able to repair their vehicles in the future. Issues like this certainly aren't going to outweigh consumers' needs to have a reliable means of transportation. People are still going to buy vehicles. This is why it's especially important to draw boundaries regarding what consumers can or cannot touch as we enter a new era for vehicles.
About CarParts.com
For over 20 years, CarParts.com has been a leader in the e-commerce automotive aftermarket, providing collision, engine, and performance parts and accessories. With over 50 million parts delivered, we've helped everyday drivers across the contiguous United States find the right parts to keep their vehicles on the road.
With a focus on the end-to-end customer experience, we've designed our website and sourcing network to simplify the way drivers get the parts they need. Our vehicle selector and easy-to-navigate, mobile-friendly website offer customers guaranteed fitment and a convenient online shopping experience. And with our own wide distribution network, we bring the very best brands and manufacturers directly to consumer hands, cutting out all the brick-and-mortar supply chain costs to provide quality parts at a discount for our loyal customers. Combined with our 60-day return policy and satisfaction guarantee, CarParts.com makes it simple for customers to get parts delivered straight to their door. CarParts.com is headquartered in Torrance, California.