Management Team
Lev Peker
Chief Executive Officer and Director
Lev Peker has been CarParts.com's Chief Executive Officer and a Director since January 2019. As CEO, Lev's focus has been on executing a complete turnaround of the company, building the business into a technology-driven ecommerce platform to keep drivers on the road.
Lev previously served as the Chief Marketing Officer of Adorama Camera, Inc., a leading online destination for photography, imaging, and consumer electronics, from August 2015 to December 2018. Prior to that time, he was the Senior Director and General Manager of eCommerce Strategy and Operations of Sears Holding Corporation, a leading integrated retailer providing merchandise and related services, from August 2014 to July 2015. From April 2008 to July 2014, Lev served in various roles at US Auto Parts (former company name of CarParts.com, Inc.), including as Vice President and General Manager of Online Marketplaces from June 2013 to July 2014, as Director and General Manager of Online Marketplaces from March 2009 to June 2013, and as Manager of Financial Planning and Analysis from April 2008 to March 2009. As a Director, Lev has applied his invaluable ecommerce and leadership experience, as well as an intimate knowledge of CarParts.com's financial and operational status gained through his various roles at the company, to guide the business in a new direction.
Lev holds a BA in Accounting from the University of Southern California and an MBA in Marketing and Strategy from the University of California, Los Angeles, and is a Certified Public Accountant for the State of California.
Lev is married to Inna Trosman, and they have three wonderful children. Lev met Inna when they were in high school, and they've been together ever since.
Houman Akhavan
Chief Marketing Officer
Houman Akhavan has been at the helm of CarParts.com's marketing efforts as Chief Marketing Officer since February 2019, and previously served as the company's Vice President of Marketing from January 2006 to December 2014. He was also a consultant to US Auto Parts (former company name of CarParts.com, Inc.) from August 2004 to December 2005, providing advice and guidance on marketing strategy and website optimization.
Prior to his role as CarParts.com's Chief Marketing Officer, Houman was the Chief Executive Officer of Growth Rocket, a marketing consulting firm, from January 2015 to February 2019. From February 2000 to July 2004, Houman served as the founder and Chief Strategy Officer of Edigitalweb, Inc., an online marketing and software development firm that was responsible for the launch of US Auto Parts' online presence.
As CarParts.com's CMO, Houman has played an integral role in the company's overall turnaround and return to growth. His focus has been on harnessing martech—the marriage of marketing and technology—in order to drive growth and innovation, to build the CarParts.com brand, and to create a more personalized experience for customers. He was a critical player in building CarParts.com's new universal progressive web application (uPWA) and the driving force behind the company's site consolidation strategy. He has also established a strong partnership network to allow the product and technology teams to build best-in-class features for the CarParts.com website. As a member of Google's exclusive Retail Advisory Council, Houman has exchanged invaluable knowledge with fellow top industry leaders at brands chosen for being the most important, progressive, and innovative in retail—including Wayfair, Chewy.com, Etsy, and more—helping to shape the future of CarParts.com as well as Google and commerce as a whole. Houman continues to remain focused on adding value to the customer experience and delighting customers no matter where they are in their automotive journey.
David Meniane
Chief Operating Officer and Chief Financial Officer
Since March 2019, David Meniane has served as CarParts.com's Chief Operating Officer and Chief Financial Officer, overseeing the company's operations both domestically and internationally. David has been a key figure in the company's turnaround as a tech-forward business, especially in the expansion of its fulfillment operations to connect drivers with the parts they need and get them back on the road quickly.
Prior to this, David served as Executive Vice President of L.A. Libations, the official incubation partner to the Venturing & Emerging Brands group at the Coca-Cola Company. During his three-year tenure, he oversaw the launch of three profitable business units as well as three new companies. Using his experience as an operator and financier, the company's EBITDA grew by 280% and their investment portfolio's value grew by 73%. Prior to that, David, alongside his wife, Deborah, launched Victoria's Kitchen, a specialty beverage company, and grew its national distribution until its sale in 2017. Previously, David served as Chief Financial Officer at Aflalo & Harkham Investments, a $350M commercial real estate investment partnership. David currently serves on the board of directors of Space Shake, an emerging CPG company offering low sugar beverages and snacks, and Relentless Trade Solutions, a retail execution company supporting high-growth CPG companies in the grocery and mass merchandising channels.
David holds a BS in Accounting and a Master of Business Taxation from the University of Southern California. He currently maintains an active CPA license in the state of California.
David lives in Los Angeles with his wife of 13 years and their beautiful two-year-old daughter, Bella. He drives a 2018 GMC Canyon Denali.
David Morris
Chief Merchandising Officer
David Morris has been CarParts.com's Chief Merchandising Officer since January 2020. With over 25 years of automotive supply chain and merchandising experience, Dave is focused on continuing to improve and build CarParts.com's company-owned brands, as well as launching new relationships with global brand and manufacturing leaders, maintaining the highest quality standards, and forging new partnerships to provide customers with the parts they need direct from the top manufacturers and brands in the world.
From 2017 to 2020, Dave served as Senior Vice President of Merchandising and Supply Chain at Icahn Automotive. He played a significant role in rebuilding the retail and service supply chain while deploying new assortment strategies throughout the retailer's national footprint. From 2011 to 2017, Dave served as the Vice President of Supply Chain and Business Development for The Parts Authority. His contributions and support were instrumental in the company's $500 million revenue growth over the span of 5 years. From 2001 to 2009, he led collision parts and supplies company Auto Body Panels as President and Chief Executive Officer, tripling revenue over his 8 years of leadership.
Dave has held multiple automotive leadership and committee roles, including the Collision Industry Conference and the Certified Automotive Parts Association, and currently acts as a Mentor for the Young Auto Care Network Group (YANG), the under-40 networking group of the Auto Care Association.
In his spare time, Dave has restored over 40 cars and trucks, and is gearing up for his next project. He has been happily married for 29 years to Mechelle Morris, and together they have four children. Getting all four through high school and now college is his proudest achievement.
Sanjiv Gomes
Chief Technology Officer
Sanjiv Gomes has served as CarParts.com's Chief Technology Officer since June 2019 and as Interim Chief Technology Officer since January 2019. He previously held positions as the company's Director of Enterprise Architecture from November 2016 to January 2019, and as Director of Supply Chain Application Development from August 2007 to November 2016. Prior to his time at CarParts.com, Sanjiv was the Director of IT Solutions at Grand Capital from August 2003 to May 2007.
Sanjiv holds a Bachelor of Computer Engineering from Goa University, India.
At CarParts.com, Sanjiv has spearheaded the website's rebuild, launching major improvements on the front end and back-end infrastructure in order to execute a fully packed roadmap and support the company's growth plans.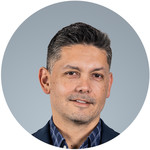 Alfredo Gomez
Vice President and General Counsel
Alfredo Gomez has served as CarParts.com's Vice President, General Counsel since March 2019. He was previously the Senior Vice President, General Counsel, and Corporate Secretary at Guidance Software (Nasdaq: GUID), a global provider of forensic security solutions, from October 2015 to September 2017.
Prior to that time, Al served as General Counsel at EMCORE Corporation (Nasdaq: EMKR) from May 2010 to February 2015, and as Deputy General Counsel at Hanmi Bank (Nasdaq: HAFC) from April 2015 to October 2015. In these positions, he directed and executed legal strategies in contracts, litigation, employment, compliance, governance, and securities. Al has also held legal positions at j2 Global Communications, Inc. (Nasdaq: JCOM), Western Digital Corporation (NYSE: WDC), and Stradling Yocca Carlson & Rauth, P.C.
Al earned his JD from the Georgetown University Law Center and a BA in Economics from Stanford University.