Reading Time:
6
minutes
"Volvo. It's boxy but good."
Ever since the movie "Crazy People" used that phrase in a fictitious advertising campaign, the words just seem to run through my head any time I hear the name, Volvo. Today, "boxy" is hardly an apt. description for Volvo styling as one look at the sleek sedan in the photo above will tell you. Perhaps, they finally moved the styling department out of the back room and substituted their straight edges for French Curves. Whatever their story, Volvo is coming out with some seriously good looking automobiles these days.
Category:
$30,000 to $40,000 Compact Sports Sedan
Who should buy this car:
A person looking for a solid, safe and comfortable small sedan with all the bells and whistles.
Comparable cars in this class:
Audi A4 Quatro, BMW 330Xi, Jaguar X-Type, Lexus IS300*, Mercedes Benz C-Class*
*Available in rear-wheel drive only
Safety is still Volvo's number one focus and the primary quality that they build their reputation on. But are they that much safer than other brands? Sure, they have all the newest safety advances like side and front & rear head air bags, seat belt pretensioners and the like, but other cars in this class have these features as well. If you look at statistics, you may find that Volvos are involved in fewer crashes with fewer injuries or fatalities than other cars, but I attribute that to the simple fact that people buying a Volvo are more safety conscious than the average car buyer and drive accordingly. These drivers choose the car with the best reputation for safety regardless of how it looks. Whether these statistics hold up now that Volvo is so attractive for its style and comfort as well as for safety remains to be seen.
The S60 is a small sedan in the same category as the Mercedes C-Class and the Audi A4. I thoroughly enjoyed driving this small Volvo and found it to be a responsive road car with adequate power, excellent brakes, secure, well-controlled handling and a vault-like body structure.
Inside the car, the driver's seat had a cocoon-like feeling of comfort that stands out from the increasing crowd of excellent sedans in this near-luxury price range. On a long Interstate trip, the substantial feel of this car seemed to melt away the miles and added to the feeling of safety that Volvos are famous for.
My front seat passenger however, was not crazy about the positioning of the stationary, non-adjustable headrest when she reclined the seat to catch some Z's on the long trip. As far as I was concerned, my headrest was just fine. If I had a complaint, it would be the lack of a true center armrest on the console.
There are a total of three cup holders up front, one in the dash and two more in the console under a cover. But depending on how you option this car, you can potentially lose two of these cup holders leaving just one for your morning java. One of the console cup holders is used up with the accessory ashtray, while the optional telephone's keypad replaces the pop-out cup holder in the dash. So, lets see… one cup holder holds the coffee that you are drinking, a second cup holder is for the ashtray that holds the cigarette that you are smoking, and the third deals with the phone that you hold to your ear. That's two vises and an indispensable link to the civilized world, with an ongoing debate by some as to which are vices and which is the link to civilization.
That cell phone option also adds a button on the right spoke of the steering wheel above the auxiliary radio buttons to allow easy answering of the phone without taking your hands off the wheel. The phone package also includes a speaker built into the driver's headrest. There is a handset in the console compartment for private calls when you don't want to use a speakerphone.
The interior feels expensive and has a rich fit and finish throughout. The instruments are clear and easy to read, but the clock at the bottom of the tach dial is not very convenient for anyone but the driver. This is a pet peeve of mine, the clock belongs in the center of the dash where everyone can see it.
The rear passenger compartment is comfortable, if somewhat tight when there are long-legged people occupying the front seats, but it holds its own when compared with other small sedans in this segment. The rear arm rest has a retractable pair of cup holders and a small covered storage compartment
The split rear seat folds down and opens a large pass-through to the trunk. The center arm rest provides a smaller pass-through without sacrificing the rear seats. There is a button on the dash to drop the three rear headrests for better visibility, but unlike some Mercedes models which also have this feature, the headrests drop forward requiring rear seat passengers to lift them up before seating themselves. Perhaps, this can be considered a safety feature, since other cars fold the head rests back onto the package shelf allowing passengers in the rear to ride without the benefit of headrest protection.
The 5 cylinder turbocharged engine sounded a bit coarse compared to the 6 cylinder engines that fill this segment, but the turbocharger gives it an almost musical quality which sounds pleasant overall. The 5 speed automatic is excellent with intuitive shift points that happen exactly when they should. With the shifter in Drive, a simple flick to the left puts you in manual control of when shifts take place. You move the stick forward to up shift, and back to down shift, but unlike most manu-matics that just limit the top gear the transmission will shift up to, this manual mode gives you true control. With this Volvo Automatic, you can start off in either 1st, 2nd or 3rd and hold that gear as long as you wish. The system only intercedes when a gear would be harmful to the engine. This power train has flexible power delivery, especially at highway speeds, but it could use a bit more torque for off-the-line acceleration.
The ride is reasonably good, but can become somewhat choppy on bad roads. Overall, not a bad compromise between ride and aggressive drivability. This small sedan has a nimble quality with a substantial but accurate steering feel. Overall, the handling is quite sporty and un-Volvo like. The Michelin MXV-4 tires are slanted toward a smooth quiet ride, so cornering limits come up early and make themselves known gradually, but safely.
Yes, Volvo is stepping out of the "Box" these days and are producing some (dare-I-say) genuinely beautiful designs with the S60 series no exception.
Bravo Volvo.
Specifications
2002 Volvo S60 AWD 4-Door Sedan
| | |
| --- | --- |
| Engine Type | 2.4-liter inline 5-cylinder |
| Horsepower | 197 @ 6,000 RPM |
| Torque | 210 @ 1800 RPM |
| Transmission | Five Speed Automatic with Manual Mode |
| Tires | 205/55R16 All Season Radials |
| Overall Length | 180.2″ |
| Wheelbase | 107.0 |
| Width | 71.2″ |
| Curb Weight | 3,146 Lbs. |
| Turning Diameter | 38.7 ft Curb to Curb |
| Fuel Tank | 18.5 Gals. |
| Fuel Recommended | Premium 93 Octane Unleaded. |
| Miles Per Gallon | EPA city 19, hwy 26 |
| Acceleration 0 to 60 | 7.5 |
| Base Sticker Price | $33,375 Plus $625 Destination Charge |
Standard Equipment
Full-Time All Wheel Drive with center limited slip differential
ventilated front disc / solid rear disc brakes
ABS
traction control
front side-mounted airbags
front and rear head airbags
rear center 3-point belt
2 front headrests
3 rear headrests
8-way power driver seat with adjustable lumbar support
tilt and telescopic steering wheel
audio and cruise controls on steering wheel
dual zone climate controls – driver and passenger with micron air filtration
memorized settings for 3 drivers for drivers seat and exterior mirrors
AM/FM cassette stereo with 6 speakers
Major Available Options
Dynamic Stability and Traction Control
Leather Seating Surfaces
Metallic Paint
Navigation System
Premium Package: Includes leather seating surfaces, 8-way power adjustable passenger seat with lumbar supoort, leather-trimmed steering wheel, simulated wood trim, AM/FM stereo, cassette player, CD player, 100-watt amplifier and dual diversity antenna.
17″ x 7.5″ alloy wheels with P235/45R17 tires.
Touring Package: Includes HomeLink univeral garage opener, security laminated side glass, auto-dimming inside rearview mirror, trip computer and Air Quality System.
Any information provided on this Website is for informational purposes only and is not intended to replace consultation with a professional mechanic. The accuracy and timeliness of the information may change from the time of publication.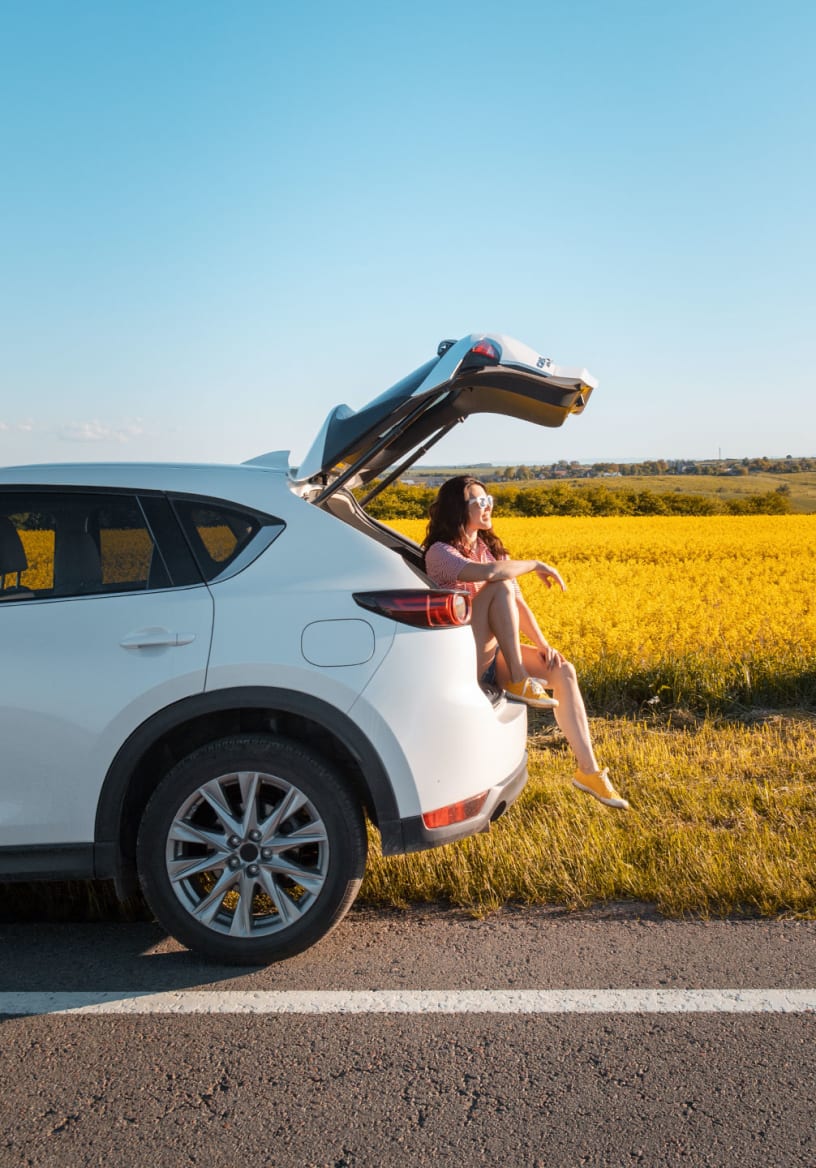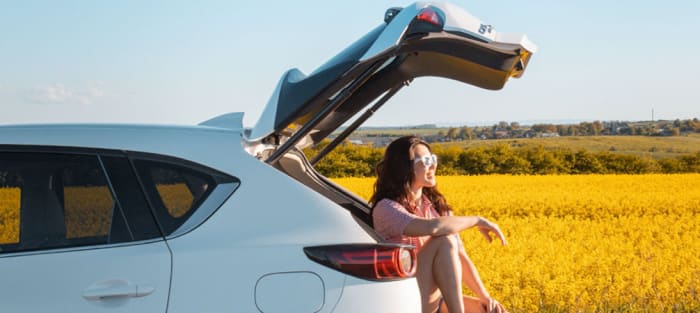 Get Premium Automotive Content
Guides & features that can help you extend the service life of your car delivered straight to your inbox.
Thank you for signing up. Your coupon is on its way to your inbox.