Reading Time:
9
minutes
In today's mid-sized sedan market, there are really no bad choices.  Any car you buy in this class will deliver years of reliable service, get good gas mileage, ride smoothly and have a tight, rattle-free body.  One thing is for sure, the mid-sized sedan market is one of the most competitive in the industry with one great car after another being introduced to an insatiable public.  And it's the public who is winning.
Manufacturers are constantly looking for ways to make their models more competitive.  Toyota concentrates on a smooth, quiet ride, Nissan uses slick styling, Kia and Hyundai do it with low prices and American companies like GM, Ford and Chrysler try to find a balance between price and features. With so many highly competent sedans to choose from, a decision to buy can turn on something as simple as the size of a glove box or the attitude of a salesman.
The Honda Accord established its image as a competent, reliable automobile right from its inception some 27 years ago.  Never content to leave "well enough" alone, Honda came out with redesigns every 4 years with each new incarnation of this steadfast model serving to bolster its reputation while sending the engineers from competing car companies scrambling back to their drawing boards (computer terminals?) and this year's total redesign is no exception.
Styling for this mainstream sedan elicits a bit of a yawn for me, but compared to the nun-habit look of the previous generation Accord, this new rendition simply sparkles with lines that are well-executed, clean and tasteful.  The problem is when you look at the styling of the other leaders in this class, most notably the Toyota Camry, Nissan Altima and the all-new Mazda 6 (formerly the 626), the new Accord retains its crown as the most conservatively styled of the bunch. 
When it comes to style I'm hard to please, but the interior, at least in the EX model that I drove, certainly lit my fire. I could be very happy with this cabin, but when I step out, walk away and look back, the car seems to disappear into the humdrum of the average parking lot.  This is a transportation appliance with the potential to serve its owners well and become a part of their lives, not quite like Fido or Tabby; more like the refrigerator or the television set.
For 2003, Honda has taken to adding upscale features to their new Accord.  One look at that delicious interior and you would swear that you were in an Acura.  Granted, our test car was loaded with all the bells and whistles like leather and a slick GPS navigation system, but the price tag of $28,260 still says Honda and it is still less expensive than a loaded Camry.
This new Honda is packed with features that heretofore were only available on upscale luxury brands. Attention to detail is remarkable, giving entry-level luxury cars like the Acura TL, Lexus ES300 and Infiniti I35 a run for the money.
Category:

$17,000 to $27,000 Mid-Size 4-Door Sedan

Who should buy this




car:

A family looking for a reliable and comfortable sedan




that will maintain

a high resale value.

Comparable models




in this

class:

Buick Century, Chevrolet Malibu, Chrysler Sebring,




Daewoo Leganza,

Dodge Stratus, Ford Taurus, Hyundai Sonata,




Kia Optima, Mazda 6,

Mercury Sable,

Mitsubishi Galant,




Nissan Altima,

Saturn L, Subaru Legacy,

Toyota Camry, Volkswagen Passat 
When I first checked out our test car, I was happy to note that the world-class Honda fit and finish was as good as ever. The gaps between the body panels looked even tighter than before and the paint appeared to be flawless.  When you see tight gaps like this, you know that an extraordinary amount of engineering had to go into this new body. Wide gaps mask tons of imperfections in the sheet metal stampings and assembly processes. Another fact worth noting is that in order for a vehicle to have narrow gaps between body panels, the body structure had to be engineered to be extremely rigid.  Honda reports that this new Accord body is 27% stiffer than last year's model and many new manufacturing techniques have been employed in order to achieve this level of quality.
Jumping behind the wheel for the first time, I found the leather-covered, 8-way power driver's seat to be very comfortable and supportive.  The steering wheel was manually adjustable for height and reach with the flick of a single lever. Between these two adjustments, I was able to quickly find a comfortable driving position.
Woodgrain style trim covers the console and door armrests on the EX with the Beige leather interior.  The wood grain is patterned after Mapa Burl veneer and looks like real wood. If you opt for a Black or Grey interior, the wood is replaced by brushed aluminum accents.  I personally liked the look of the wood.
The instrument cluster was dominated by an extra-large speedometer with big numbers, a blessing for those who normally use reading glasses.  All the controls and buttons were well placed and had a quality feel.
The instrument display is dark when the car is off.  Open the door and, (drum roll please) the panel illuminates at 10% intensity.  Put the key in the ignition switch and the panel goes from 10% to 100% in one second.  Start the car and the panel comes alive with its self-test routine and then settles into the pleasant,  informative panel that you see in the photos. When you shut the car off, the panel takes a bow, dims to 10% and finally darkens as you exit and close the door.
This is the first time that a GPS navigation system was made available for the Accord.  The system uses 3 types of input to make it as easy as possible to control. You can communicate with the system by talking to it, touching pictures of buttons on the large touch-sensitive screen, or by a small joystick just below the screen.  Just use whichever system you are most comfortable with.
The voice technology was a joint effort by Honda and IBM and, Honda says, it can recognize any English speaking accent (I have a couple of friends I'd like to test that statement on).  At any rate, it had no trouble recognizing my voice and responded appropriately, that is until I asked it to "find a Japanese restaurant". I could swear it gave me a dirty look, after all, we were in the middle of the Pocono mountains and should consider ourselves lucky if we could find a general store.  Since Sushi was out of the question for that day, I gave it a more realistic command like "Find the nearest gas station" to which it immediately responded with a list of 4 stations within a 5-mile radius. It even replied to my question of "What time is it?" with a male voice announcing "It is 3:41 PM".
The navigation system is DVD based and, Honda tells us, covers all roads in the US as well as 7 million points of interest.  You can ask for gas stations, ATM machines, hospitals, restaurants listed by the type of food, parks, banks… the list goes on and on.
If I have a complaint with this system, it would be the same complaint I have with most navigation systems that also have the radio functions built-in.  That complaint is that there are no dedicated radio station select buttons. To change the station, you either have to press the audio button and then touch the picture of a radio button on the screen or press a single button that cycles through all the preset stations until you find the one you are looking for.  It is just too much fumbling for such a commonly used function. If you've read other articles that I have written, then you know that this is one of my pet peeves, so I'll leave it at that.
The sunroof control, in typical Honda fashion, is on the dash to the left of the steering wheel.  The rest of the controls are logically placed and easy to find. Two cup holders are in the console for the driver and front passenger.  Rear cup holders are located in the door panels. The rear seat is comfortable and adequate for 3 adults. An optional rear-seat entertainment system is available as a dealer-installed accessory.  It consists of a fold-down flat screen that is mounted to the headliner just behind the front seats. 
Another upscale feature is an available dual-zone automatic climate control system to allow the driver and front-seat passenger to individually dial in their desired temperature settings.  Integrated steering wheel controls are well laid out and easy to use. Depending on the model, the steering wheel controls can include cruise control buttons, radio volume, and station select buttons and, on navigation-equipped cars, a control to allow you to talk to the computer.
Honda has been able to extract more power AND better fuel economy on both engine choices for this new Accord.  The 4 cylinder engine is an all-new 2.4-liter unit that produces 160 horsepower, which is a 10 hp improvement over the previous engine.  The Honda 3.0 liter V6 has been extensively redesigned and puts out 240 horsepower which is a whopping 40 horsepower improvement over last year.  Two transmissions are available, the standard 5-speed manual transmission and an optional 5-speed automatic unit. Unfortunately, you can only get the manual on the 4 cylinder engine.  Performance hungry folks will have to settle for the automatic if they want the V6.
We had an opportunity to take the Accord out onto a race track and came away impressed again.  With the 240 hp V6 and 5-speed automatic transmission coupled with a superb suspension and competent brakes, this car wanted for nothing.  Cornering was flat and the steering was true. Out of the gate, acceleration was the 'push you into the seat' verity with plenty of smooth thrust, artfully handled by the new 5-speed automatic transmission.  I was able to accelerate to 120 mph in about a half mile before running out of road and dipping into the powerful 4-wheel disc brakes to come down to the speed necessary to negotiate a sharp right turn. The Accord felt smooth, composed, and above all, safe at these speeds, so much so that when I got back down to a steady 65 mph, I felt like I was crawling.  I noticed very little road noise and almost no wind noise at normal highway speeds.
Honda Accords always had responsive steering that provided a very "connected" feel of the road, but some drivers preferred the smoother, softer, more relaxed feel than the Camry provided, even though the steering wasn't as direct.  For 2003, Honda performed some suspension magic to give their customers the best of both worlds. This car is as smooth and comfortable as the Camry without losing the positive steering control that Honda is famous for.
All Accords have an upgraded brake system with standard ABS.  I found that the pedal feel was very good and stops, even from triple-digit speeds, were straight and powerful.
Dual-Stage front airbags are standard across the board, while front side airbags are standard on all EX models and LX models with the V6.  They are optional on everything else. Side curtain air-bags are only available on the top-of-the-line ES with the V6.
Honda owners are the company's best advertisement.  Resale value for just about any Honda has been traditionally high, mainly because nobody wants to sell the ones they have. If one does become available, it will usually get snapped up by a family member or neighbor before it ever hits the market.  Reliability is better than most anything on the road. People in the auto repair industry, when asked for advice as to which car to buy, have been known to recommend Hondas more than just about anything else. (Don't they realize that they are jeopardizing their business by doing that?). 
Just make sure that you tie a brightly colored flag to the car so that you can find it when you come out of the supermarket
How would I improve this car?
Add a Tiptronic type shift-it-yourself mode to the V6 automatic
 Add "real" radio station buttons on cars with the nav. system
How does the Accord fit your driving style? 
Conservative drivers will be thrilled with the new Accord's smooth ride, quiet engine and competent, safe handling
Sporty drivers will enjoy the crisp steering,  powerful brakes, and the better than expected acceleration.
Fast drivers will need better tires in order to extract the full performance that this car has available.
Specifications 
4 Cylinder engine

V6 engine

Engine Type

Aluminum 2.4 liter  DOHC

16-valve iVTEC

Aluminum 3.0 liter SOHC

24 Valve VTEC

Horsepower

160 @ 5,500 RPM

240 @ 6,250 RPM

Torque

161 ft-lbs. @ 4,500  RPM

212 ft-lbs. @ 5,000  RPM

Fuel Recommended

Regular 87 Octane Unleaded.

Transmission (Standard)

Transmission (Optional)

5-speed manual transmission

5-speed Automatic Transmission

5-speed Automatic Transmission

 (manual trans. not available on V6)

Drive Type

Front-wheel drive

Tires

P195/65R15  (Std. on DX)  P205/65R15 (Std. on LX)

P205/60R16 (Std on all EX and LX with V6 engine)

Overall Length

189.5″

Wheelbase

107.9″

Width

71.5″

Turning Diameter

36.9 ft Curb to Curb

Curb Weight

2,989 lb to 3,360 depending on engine, transmission, and model

Fuel Tank

17.1 Gals.

0 to 60 Acceleration

 

7.0 Sec. (estimated)

Miles Per Gallon (manual)

Miles Per Gallon (auto.)

EPA city 26, hwy 34

EPA city 24, hwy 33

N/A

EPA city 21, hwy 30

Base Sticker Price (DX)

Price as tested (EX V6 with Navigation)

$15,800  plus $460 Destination Charge

$27,800  plus $460 Destination Charge
2003 Honda Accord  4-Door Sedan
Standard Equipment(Partial list)
 All Models
 Power Windows w/Auto Up and Down Driver's Window

Tilt/Telescope Adjustable Steering Column

Dual Manual Remote-Operated Mirrors

    Dual-Stage Driver's and Front Passenger's Airbags (SRS)

Fold-Down Rear Seatback w/Lock

 Rear Seat Heater Ducts

Air Conditioning w/Micron Filtration System (Except DX model)

AM/FM Stereo w. CD Player

Power Door Locks (Except DX model)
EX also Includes
Power Moonroof

 16″ Alloy Wheels

Leather Seats (standard with V6, Optional with 4 cyl.)

Driver's and Front Passenger's Side Airbags (SRS)

Driver's Seat with 8-Way Power Adjustment (Must have leather)

Heated Seats (Must have leather)

 Dual-Zone Automatic Climate Control System (Must have leather)

6 CD Changer

Steering Wheel-Mounted Audio Controls

HomeLink Remote System (Only with V6)

Side Curtain Airbags  (Only with V6)
Major Available Options
Front Side Air Bags

Leather-Wrapped Steering Wheel

"Touch by Voice" Honda Satellite-Linked DVD Navigation System 
Any information provided on this Website is for informational purposes only and is not intended to replace consultation with a professional mechanic. The accuracy and timeliness of the information may change from the time of publication.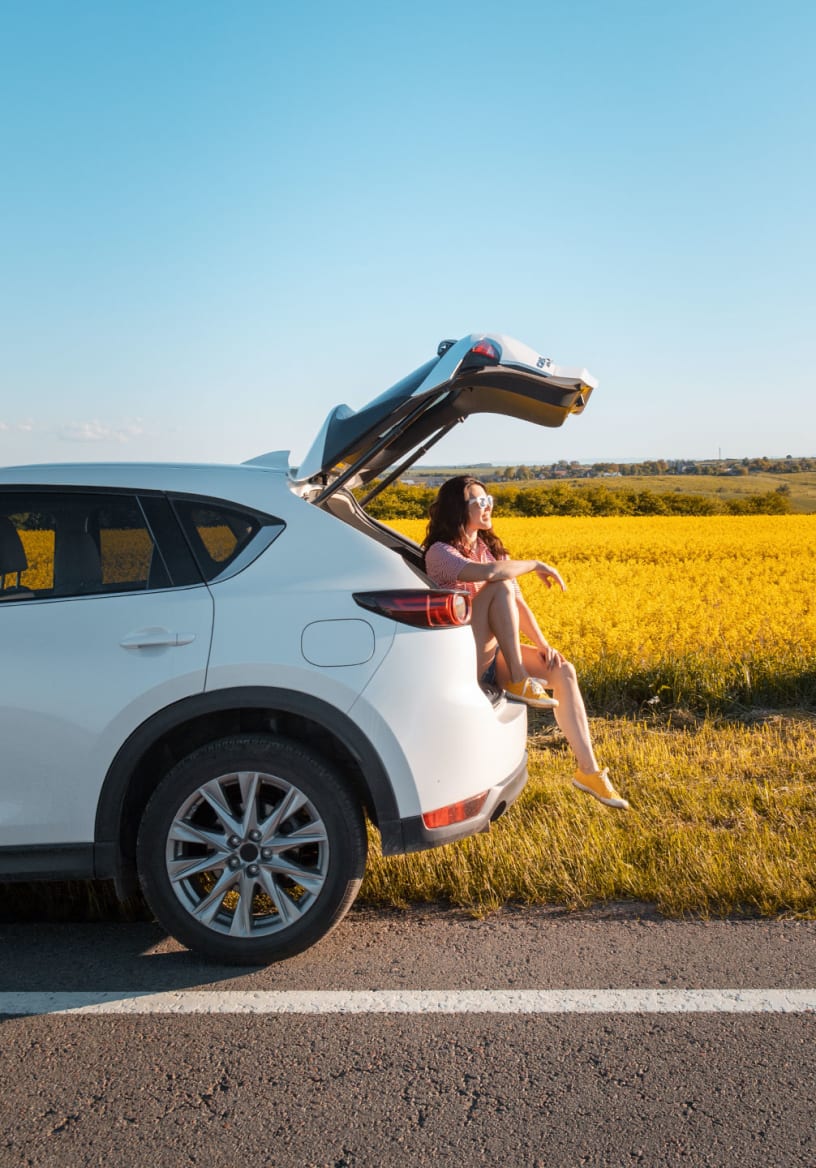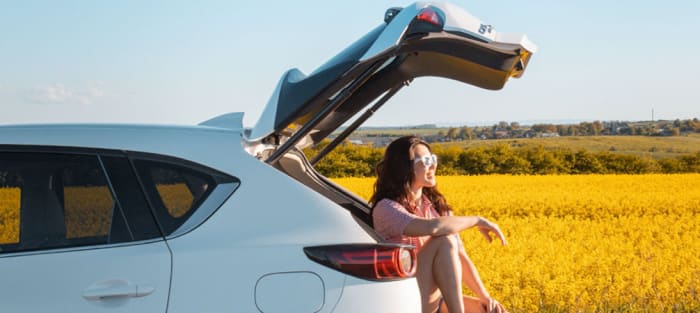 Get Premium Automotive Content
Guides & features that can help you extend the service life of your car delivered straight to your inbox.
Thank you for signing up. Your coupon is on its way to your inbox.