Reading Time:
11
minutes
| | |
| --- | --- |
| Category: | $16,000 to $20,000 Sub-compact car (or large go-cart) |
| Who should buy this car: | A person looking for an alternative to popping stimulants |
| Comparable cars in this class: | Volkswagen Beetle |
They put the speedometer right in the middle of the dash! Right where everyone in the car could see it and offer their opinion. If that wasn't enough, they made it the size of a dinner plate and made the numbers large enough so that my elderly mom didn't even need her reading glasses to see how fast we were going. This was on a rare day when the traffic on the Long Island Expressway (often billed as the world's longest parking lot) was light and other cars were clipping along at 75 to 80 miles per hour. But once she eyed that speedometer (how could she miss it), she had her cause for the day and the back of my head was her target if I went a hair over 60.
I finally dropped my vigilant mother at her destination and waved "bye." As I pulled away, I felt flush with guilty expectation, realizing that now I was free to experience what an absolute blast this new Mini Cooper is to drive. And I was not disappointed. The steering was go-cart direct and the engine was happiest with the needle pointing to the right side of the tachometer face.
Mini History

The Mini name has a long and proud history, selling more than 5,000,000 cars worldwide over a 40+ year period. That original 1959 Mini was a revolutionary design that offered a solution to the looming European gas crisis with a light, tiny car that had room for four people and got great gas mileage. In fact, that original Mini was the first production car with a transverse-mounted engine, driving the front wheels through a transmission that was tucked beneath the motor. This design produced a very compact package that did not intrude into the passenger compartment. This samedesign is now used on the vast majority of front-wheel drive cars built today.
What made the Mini so popular was that it was extremely nimble and fun to drive. It quickly became a cult car and "love at first site" for people who wanted an escape from the mundane cars of the day. It was also very popular with the motor racing crowd and went on to win every major Rally in the world at least once, and some of them, several times. The Mini stopped being sold in the US in the late '60s when it became unprofitable to convert it to meet stiffening regulations set forth by the DOT and EPA. They did remain popular in other parts of the world where people just couldn't get enough of them. The last of the original Minis rolled off the assembly line in October of 2000.
This 10 ft. long and 4 ft. wide shoebox of a car came through 40 years of production with few major changes. The Mini brand changed hands a few times over the years, starting out at BMC which later merged with Layland to become British Layland, then going to Rover and ultimately finding a home with BMW. If you haven't seen one up close, it's hard to tell just how tiny the original mini was by looking at the picture. But stand beside one and you will get a good idea of how Kareem Abdul-Jabbar and Shaquille O'Neal view the world.
First Impressions

Just as Volkswagen reincarnated the Beetle into the modern rendition that it is today, BMW thought it could do the same for the Mini and meet with similar success. My feeling, after spending a week with the new Mini Cooper, is that BMW hit this one out of the park. What a happy lookingcar! I could almost see it wagging its tail as I approached. When I jumped in, put it in gear and got out on the road, it acted like a puppy straining at the leash, yearning to explore its limits.
I always like to take a walk around a new car to get a feel for the styling and quality of the new vehicle. Well, the walk around this Mini didn't take long at all. This was like a 3/4 scale car. It's larger than the original mini by two feet, but that makes it only twelve feet long. That is why I was so surprised when I jumped into the driver's seat. There was plenty of room to stretch out with nothing about this little car feeling cramped at all.
The only real competitor to the Mini has to be the VW Beetle. These two caricatures of their older selves should attract a similar buyer. Both are cute, stylish, zippy and competent. They are fun to drive and even more fun to be seen in. They sell for about the same price and are definitely not econo-boxes like their forbearers were.
The Interior

Now, let's talk about that dashboard. As I mentioned earlier, the center of the dash is dominated by that huge speedometer. The only thing in the driver's line of site is the tach and that is partially obstructed by the steering wheel. I tried to adjust the wheel up a little higher to get a clear view of the tach but the gauge was attached to the column and moved with the wheel.
The fuel and temperature gauges are at the base of the speedometer and are hard to read due to the cluttered layout. By the end of the week however, I found myself getting used to the unorthodox layout and found it easier to find what I was looking for at a glance.
There is a row of toggle-type switches below the AC controls that are reminiscent of controls from the Apollo space capsule. Each switch is separated from its neighbor by a metal guard. The two outboard toggles are for the power windows while one of the inside switches is for the power door locks. Those of you who read my articles know that I dislike having the door lock switch on the dash. It should be on each door so that it is easily found when needed. The power windows are both express-down, but in order to work that feature, you have to tap the switch twice instead of just pushing the switch down past a notch like on most other cars. There are two cup holders in front of the shifter where it becomes a bit of a stretch. In our test car, one of those cup holders is occupied by the accessory ashtray.
Front seat comfort was ok and the black leatherette upholstery kept me in place fairly well. There was a surprising amount of room for the front seat riders. No claustrophobic feel at all despite the car's diminutive size. I would have liked a bit more lateral support in the seats, but the optional sport seats should take care of that. There is a cloth interior available to replace the standard vinyl seats, or you could opt for the extra cost perforated leather seats which to my mind is the way to go.
The rear seat is actually useable as long as the front seat riders don't have overly long legs and have to push their seats all the way back. Anyone slated to ride in the back should be limber enough to get in and, more importantly, to get out after the ride is over.
There isn't anything about this car that gives you the impression that it is an economy car like its predecessors were, and nothing proves that more than a look at the standard and optional features list. Standard features include: Air Conditioning with air filtration, power windows, alloy wheels, side and head air bags, electric power steering and a CD Stereo system with 6 speakers. Options include: Automatic A/C, leather seats, dual-pane panoramic power sunroof, heated front seats, Continuously-variable automatic Transmission, DVD based Navigation System, Park Distance Control, automatic Rain-Sensing Windshield Wipers, Xenon Headlights and even an air conditioned glove box.
Powertrain
Power comes from a 1.6L SOHC 4-cylender engine that produces 115 horsepower at 6,000 rpm. This front-wheel drive power train was designed and built through a joint venture between BMW and Daimler Chrysler. The engine has a single chain-driven overhead camshaft that operates 16 valves.
The Mini engine uses throttle-by-wire, which means that there is no direct connection between the gas pedal and the engine. When you step on the gas, you are activating a sensor that determines the position of the gas pedal and how fast you are pressing it and sends this information to the engine computer which provides the optimal amount of fuel and throttle opening in order to give you the exact amount of power you are asking for. The end result is that it makes the engine feel alive and eager to please.
Active Knock Control enables the engine to run on regular or premium octane fuel. Premium fuel will produce full power, but the engine will run fine on regular with slightly reduced power output. This is fine for people who never like to floor the gas (yes, there are peoplelike that — and they always seem to be in front of me).
This standard engine can be mated to either a 5 speed manual shift transmission or a Continuously Variable Automatic Transmission (CVT). The CVT automatic also has Steptronic control that allows you to shift through six distinct forward ratios. What all that mumbo jumbo means is that in automatic mode, the transmission moves seamlessly from low gear to high gear with no noticeable shifting since it doesn't use gears. The engine just stays at a constant RPM while the car picks up speed. The Steptronic part is for when the driver wants more control and doesn't mind manually shifting through the "gears". The driver moves the shifter into the manual slot and can then shift manually up or down through 6 distinct gears. These "gears" are actually simulated by the computer, but the net effect is one of driving a car with a 6-speed stick and no clutch. It is nice to be able to have your cake and eat it too.
The front suspension on the Mini is conventional McPherson strut while the rear uses a multi-link Z-axle rear suspension. There are also standard front and rear stabilizer bars. This layout, combined with a rigid body structure and extremely direct electric power steering gives this car go-cart like handling qualities.
Weight distribution of 63% front and 37% rear gives the mini good traction and directional stability, especially in rain and snow. Front drive axles are of equal length in order to minimize any torque-steer effect during full-throttle acceleration.
The Mini stops as well as it goes with large disc brakes on all four wheels that include standard four-sensor ABS (Anti-lock Brake System) with CBC (Cornering Brake Control) and EBD (Electronic Braking Distribution). DSC (Dynamic Stability Control) is an available option. All of these 3-letter acronyms are there to actively insure that the Mini goes, stops and steers according to the driver's intentions without unintentionally engaging him in contact sports.
Passive safety is also taken seriously in this new Mini. There are a total of six airbags in the small cabin. Two in front, one on each side for front passengers and two head curtain bags that protect both front and rear noggins in the event of a side impact. If you were unfortunate enough to have an accident with this car, you and your passengers will think you were being hugged by the Michelin Man.
This car easily makes friends with people who enjoy driving. From winding mountain roads to city streets to Interstate highways, the driver always feels in control, almost to a point of giddiness. If you move the steering rim less than a quarter inch, you will feel the Mini change directions. The steering wheel is nicely weighted so that relaxed cruising on a straight road is never a problem. Drive along a winding road and the car seems to read your thoughts, following the dips and curves of the road as though it were on rails.
Normally, I am partial to cars with an automatic (what can I say, I'm lazy), but if any manual shift transmission could change my mind, this would be the one. Every gear change, fast or slow, went right to the gear I was aiming for. Throws were short, straight and solid. This shifter is as good as any I've experienced on a BMW, and that is about as good as it gets. The clutch is also smooth with a light touch.
During my weeklong roadtest, the Mini Cooper prompted lots of staresand numerous conversations. I found only a few additional minor gripes. For one thing, there is no center armrest. My other complaint is that the top of the windshield is so farforward that if you pull up too close to a traffic light, you will have a problem seeing when the light changes because it will be out of sight,obscured by the top of the windshield. But I wouldrather live with this small deficiency than see them make changes that wouldcompromise the look of this car.
When I got back home, I overheard my mom laughing and telling my wife how she was cramping my style and giving me a hard time on the drive in. Well, next week when I pick her up, I will be driving a Hummer H2, and I know this cool rock-strewn off-road trail through the woods…
How would I improve this car?
I have absolutely no suggestions for this one, except for maybe a center armrest.
How does the Mini Cooper fit your driving style?
Conservative drivers I can't picture this type of driver in a Mini for any length of time and walking away still a conservative driver.
Sporty drivers will love the direct steering and great throttle response. Shifter is ideal, brakes are powerful. Go for the optional 16″ or 17″ tires
Fast drivers will want the Cooper S with the 17″ tires. The new Cooper is still the car of choice for rally events. This will be the most fun car you can find with under 200 horsepower and over 30 mpg
Specifications
Engine Type
1.6 Liter SOHC inline 4-cylinder engine with Double VANOS steplessly variable intake- & exhaust-valve timing, Cast Iron block & Aluminum cylinder head
Horsepower
115 @ 6,000 RPM
Torque
110 @ 4,500 RPM
Fuel Recommended
Premium 91 Octane Unleaded.
Transmission (std)
Transmission (opt)
5-speed manual transmission
5-speed STEPTRONIC automatic with Adaptive Transmission Control & Selectable Sport mode
Drive Type
Front-wheel drive
Tires (std)
Tires (opt)
P175/65R15 All Season
P195/55R16 run-flat performance tires
Overall Length
142.8″
Wheelbase
97.1
Width
66.5″
Turning Diameter
35 ft Curb to Curb
Curb Weight
2,524
Fuel Tank
13.2 Gals.
Miles Per Gallon
EPA  28 mpg city,  37 mpg highway
Acceleration 0 to 60
8.5 Seconds
Base Sticker Price
$16,425 + $550 destination charge
Standard Equipment
Mini CooperFront-Wheel Drive Sub-compact Sport Sedan
Electric power steering
Alloy wheels
Tilt steering wheel
Power door locks
Power windows with one-touch down
Air conditioning with interior air filtration
Leather trim on doors
4-wheel ABS
Front side-mounted airbags
Front and rear head airbags
AM/FM in-dash single CD player, CD-controller stereo with 6 speakers
Mini Cooper's Standard Equipment
Includes all Mini Cooper standard equipment plus:
Supercharged 163 hp 1.6 liter 4-cylinder engine
6-speed manual transmission
16 inch run-flat performance tires
Rear spoiler
Leather-wrapped steering wheel
Sport Suspension
Hood Scoop air intake
All-season Traction Control (ASC)
Center-mounted dual-tailpipes
Sport Seats
Major Available Options
Heated Front Seats
Cloth Upholstery (no charge option)
Leather Upholstery
Sport Seats
Park Distance Control
Dual-pane panoramic power sunroof
Continuously Variable Automatic Transmission (CVT) with Steptronic control
Xenon Headlights
Bonnet Stripes (Black or White)
Automatic air-conditioning
On Board Computer
Dynamic Stability Control (DSC)
17″ x 7″ alloy wheels (S-Lite design) with 205/45R-17 run-flat all-season tires
Cold Weather Package Includes: heated washer jets, heated mirrors and heated front seats.
Harman Kardon Audio System Includes: AM/FM/CD, eight speakers, digital amplifier, speed-sensitive equalization, digital sound processing and driver-acoustic setting.
Leather or wood trimmed steering wheel with audio and cruise controls.
Navigation System with 16:9 screen and on-board computer. Speedometer gets relocated to steering column along side tachometer
Rain-sensing Windshield Wipers
Rear Spoiler
Sport Suspension
Any information provided on this Website is for informational purposes only and is not intended to replace consultation with a professional mechanic. The accuracy and timeliness of the information may change from the time of publication.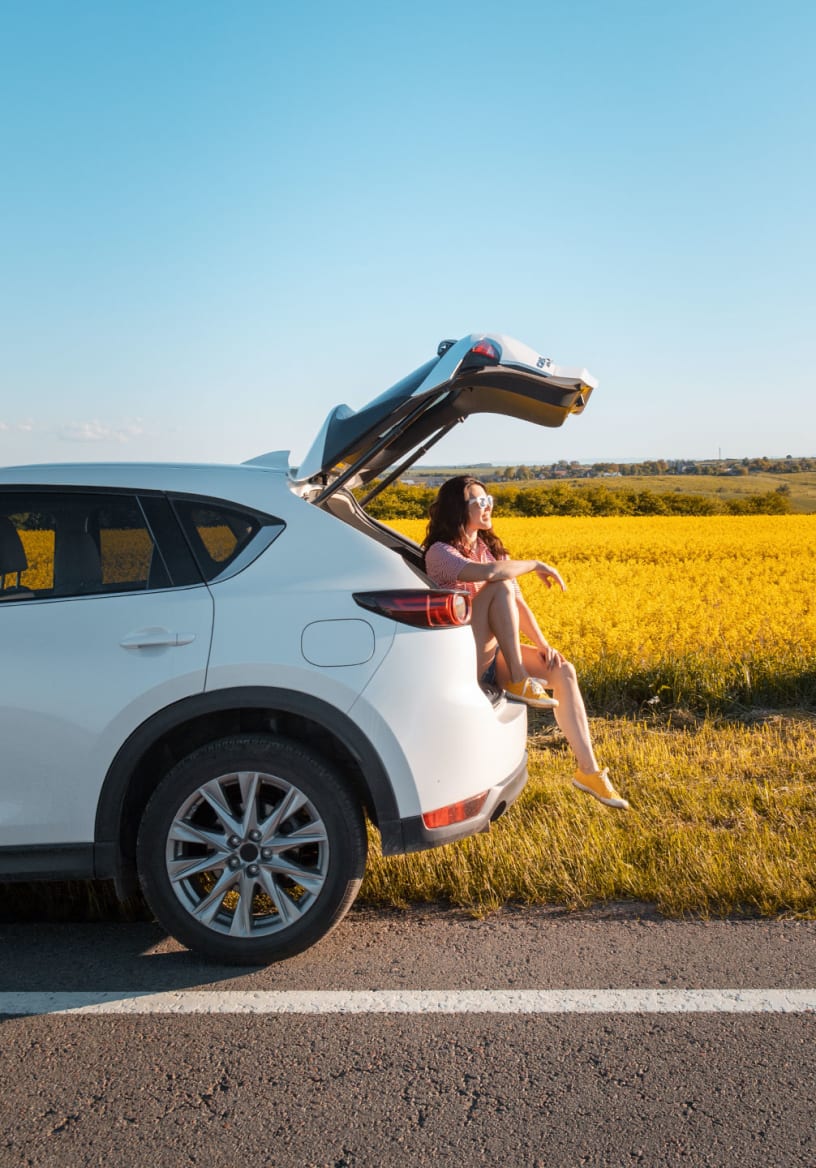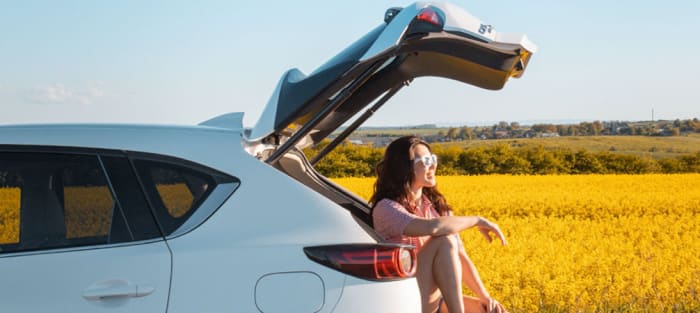 Get Premium Automotive Content
Guides & features that can help you extend the service life of your car delivered straight to your inbox.
Thank you for signing up. Your coupon is on its way to your inbox.