Reading Time:
6
minutes
German manufacturer Audi is trying to cut itself another slice of the United States sales pie with the recent introduction of its compact A3.
It is the smallest and least expensive of the car makers offerings in the United States and will be available only in the Avant (station wagon to us) body style.
Ooops! Let me clarify that. Researchers say Americans don't like station wagons (even though this car sure looks like one), and they don't like hatchbacks (although the rear door certainly qualifies as one), so the A3 is officially a sport wagon.
Whatever, Audi hopes the A3 _ base price $24,740 or $26,140 depending on transmission – will appeal to a youthful segment of the market that wants to combine five-door versatility and sporty driving characteristics in a small, but upscale package.
The targeted buyer pool is aged 25 to 40 – half male and half female – with an annual salary ranging from $75,000 to $160,000 and a lifestyle that includes active outdoor activities.
To differentiate the A3 from the A4 Avant with which it bears many similarities except for a much smaller luggage compartment Audi is emphasizing its sportiness, comparing driving characteristics with that of the TT coupes and convertibles.
Attributes
Details
Category:
$25,000 – $30,000 Compact 4-Door Wagon
Who should buy this car:
A person looking for a high quality European compact station wagon
with style
Comparable cars in
this class:
Saab 9-2X, Volvo V50
Two transmissions are available, a slick, short-throw, six-speed manual and Audis unique Direct Shift Gearbox. The DSG transmission, which features a complicated two-clutch setup but no clutch pedal, can function as a six-speed automatic or six-speed manual. In manual mode, it actually generates slightly quicker acceleration times and slightly greater fuel efficiency than a conventional manual shifter.Initially, all A3s for sale in the U.S. are powered by the same four-cylinder engines introduced a few months ago in the Audi A4. With direct gas injection and turbocharging, the two-liter power plants produce 200 horsepower and 207 pound-feet of torque. Early in 2006, the A3 will be available with a 3.2-liter, 250-horsepower, direct-injection gasoline engine and a base price in the neighborhood of $30,000.
According to Audi, the A3 with DSG will accelerate from a stop to 60 mph in 6.7 seconds and return an EPA-rated 24 miles per gallon of fuel in the city and 30 on the highway. A car with standard shifter can reach 60 mph in 6.9 seconds and return EPA-estimated mpg average of 23 and 30.
While the winter-weather security of all-wheel drive is a big Audi selling point in the United States, the four-cylinder A3 will be offered only with front-wheel drive. The Quattro AWD and the Direct Shift Gearbox will be standard on the more powerful A3 when it arrives
Johan de Nysschen, Audis U.S. boss, explained during the A3 press preview in Los Angeles that front-wheel drive was chosen to keep the A3s price point significantly below that of the A4. 
A price check showed that a well equipped, front-wheel-drive A3 will sell for about $7,000 less than a comparably equipped A4 Avant with the all-wheel-drive system. A Quattro system on the A3 would probably cut that difference to about $5,000.
Even without Quattro putting the power down at all four corners, enthusiast drivers will find that the fun factor is in no way diminished. The A3 was a more-than-willing companion as we put it through its paces along California freeways and through a variety of twisty canyon two-lanes.
The electrically assisted rack-and-pinion steering was precise and communicative enough to mute the understeer that is inherent in front-wheel-drive cars, the beefy disc brakes were more than adequate and both transmissions made it easy to keep the peppy four-cylinder engine in the fat part of its power band.
In addition, the all-independent suspension – McPherson struts in front and a four-link setup at the rear-wheels kept the A3s 17-inch wheels firmly planted on the road, minimized body roll and offered a firm, but reasonably comfortable ride.
Some of the drivers felt the manual transmission was more enjoyable, while others myself included – preferred DSG. I could discern no downside to this versatile transmission. It allows the driver basically as much control over the vehicle as the standard shifter until the engine approaches the redline, when it insists on a shift to the next gear.
On the outside, the A3 reflects Audis current design direction with a giant grille dominating the front end and strong body lines which give the vehicle an athletic demeanor.
Like the A4 Avant, the A3 offers comfortable seating for up to four adults, but a look behind the rear seats reveals a cargo area of 13 cubic feet, more than a lot of sedans but less than half of the nearly 28 cubic feet available in the A4.
For special assignments, the A3s rear seatbacks can be folded forward to add additional carrying space.
Audis quality craftsmanship is just as apparent in the A3 as it is in the more expensive models. Interior materials are all first class, fit and finish are excellent and the front bucket seats are not only comfortable, but supportive. Aluminum accents add to the vehicles sportiness.
Safety features include anti-lock brakes, antiskid system, an electronic stabilization program which helps to get the car back on course when it starts to skid out of control, front seats with active head restraints, and front and side airbags for driver and front passenger. Rear side airbags are a $350 option.
Even the base A3 with cloth seats comes with a lot of standard equipment. In addition to cruise control, one-touch power windows and remote, central locking, every A3 has standard climate control and a 140-watt sound system with 10 speakers and pre-wiring for either Sirius or XM satellite radio.
The sport package costs $1,800 and includes sport suspension, leather seating, multifunction steering wheel, fog lights and a roof spoiler. The premium package runs $2,025 and includes a trip computer, auto dimming mirror, power drivers seat and all the features of the sport package except for suspension and roof spoiler.
Additional options available on sport- and premium-package models include Xenon headlights ($500), premium sound system ($900), cold weather package ($700 for heated seats, exterior mirrors, headlight washer nozzles and a ski sack), navigation system ($1,950), and an Open Sky extended sunroof system ($1,100) which allows light into the front and rear of the car as well as fresh air when the front glass segment is opened.
A person going wild with the options list can easily run into A4 territory but a buyer content to live without a navigation system and a few of the other nice-but-not-really-necessary accessories should be able to get a well equipped A3 for less than $31,000.
For now, the A3 is the only German-made compact available in the United States. Audi hopes to sell 9,000 four-cylinder cars in the U.S. and another 1,000 in Canada in the first year. When the six-cylinder, all-wheel-drive version arrives, the company hopes those numbers will double.
The A3 delivers a fun driving experience with more than a dash of practicality thrown in. That just might be the ticket for the enthusiast who cannot get by with the diminutive TT models but doesn't need the slightly larger and more expensive A4.
Specifications
Attributes
Details
Engine type
2.0 liter double overhead cam 16 valve inline 4 cylinder engine with turbocharger
Horsepower
200 @ 5,100 RPM
Torque
207 @ 1,800 RPM
Fuel
recommended
Premium unleaded
Transmission
(std.)
6 speed manual transmission
Transmission
(opt.)
Direct shift gearbox (DSG) automatic transmission with steering wheel control paddles
Drive type
Front-wheel drive
Tires
P225/45YR17 all season tires
Overall length
168.7″
Wheelbase
101.5
Width
77.1″ (incl. mirrors)
Turning diameter
35.1 ft curb to curb
Curb weight
3,263 lbs.
Fuel tank
14.5 gals
Miles per gallon
23 mpg city, 30 mpg highway
Acceleration 0 to 60
6.7 seconds
Base sticker price
$27,350 + $720 destination charge

Standard equipment –
Audi A3 2.0T  (Partial List)
2.0 liter turbocharged 4 cylinder engine with variable valve timing

6-speed manual transmission

Alloy rims

4-wheel ABS

Traction control

Stability control

Dual front side-mounted airbags

Tilt and telescopic steering wheel

Manual height adjustable front seats

Automatic climate control air conditioning

4 one-touch power windows

AM/FM cassette in-dash CD player stereo w. 10 speakers
Major available options
Automatic transmission

DVD navigation system

BOSE premium sound system

Leather seats

Power driver seat

Open sky glass sunroof

Xenon headlights

Sport suspension package

Rear side airbags

XM satellite radio

Sirius satellite radio

6-Disc CD Changer
Any information provided on this Website is for informational purposes only and is not intended to replace consultation with a professional mechanic. The accuracy and timeliness of the information may change from the time of publication.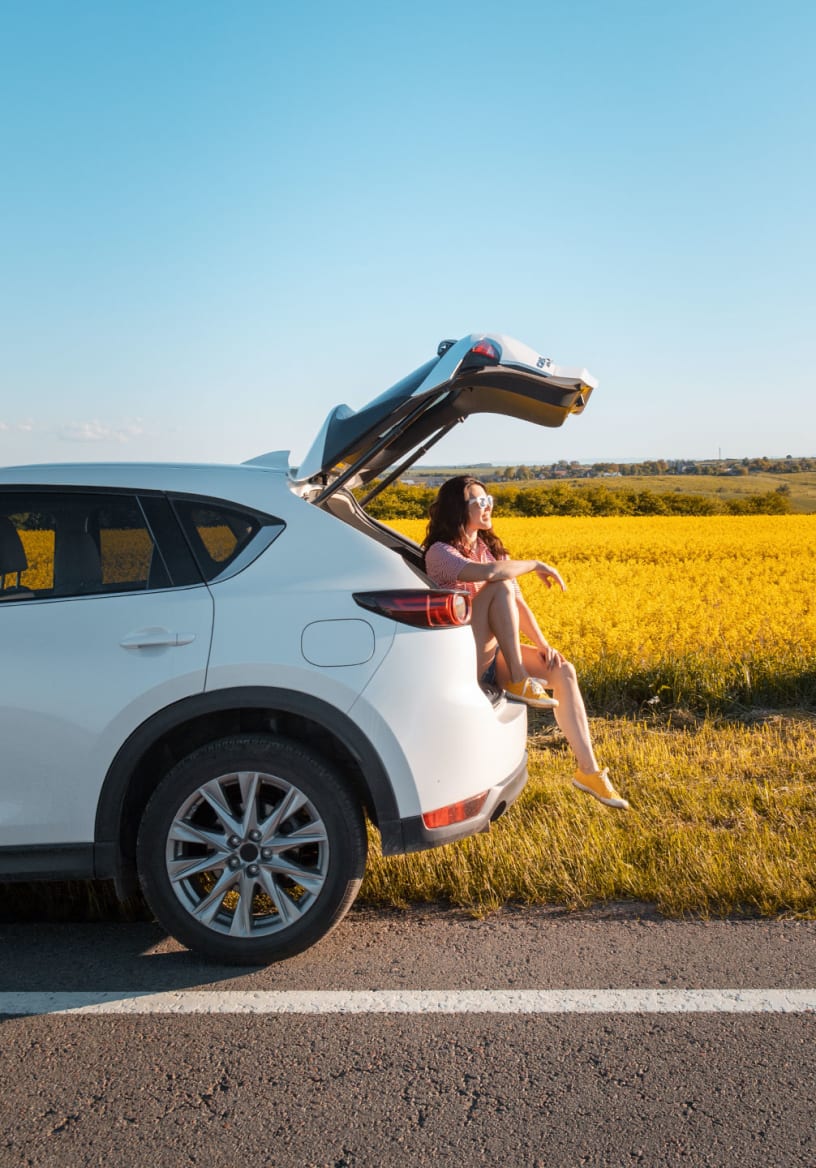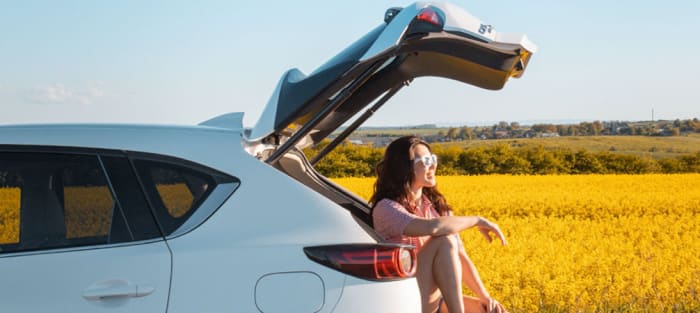 Get Premium Automotive Content
Guides & features that can help you extend the service life of your car delivered straight to your inbox.
Thank you for signing up. Your coupon is on its way to your inbox.