Reading Time:
9
minutes
Hi everyone, I'm Charles and I am addicted to the look of the Infiniti G35 Coupe, but I can't afford one.
Everyone: "Hi Charles"
Well, I just found out that Nissan has a cure for our addiction. Our "methadone", if you will, for this addiction is the all new 2008 Nissan Altima Coupe. It is guaranteed to end our G35 craving once and for all. In case you missed it, just glance at the photo at the top of this page and tell me if I'm lying. Isn't that the most beautiful coupe you ever saw since, well… the G35? Yep, thought you might say that.
Category:
$20,000 to $30,000 Mid-Size Front-Wheel Drive Coupe
Who
should buy
this car:
A person looking for an affordable personal car that seats 5 and has style and flair
Comparable
cars in
this class:
Chevrolet Monte Carlo, Ford Mustang, Honda Accord,Pontiac G6 Coupe,Toyota Solara
Those of you in our support group probably already know that the price of a G35 Coupe begins north of $34,000 with a well equipped one lightening the kids college fund to the tune of around $40,000. (hey, the way things are going, that will just pay for one semester anyway).
So what about this new Altima coupe? How much does that cost?
Would you believe that a well equipped 4-cylinder 2.5 S Coupe starts at $20,490? If you want the V6 with a CVT Automatic, you are looking at $25,390. Not bad at all. Both engine choices can be had with either a 6 speed manual transmission or a slick continuously variable automatic.
Nissan believes that the target customers for the new Altima Coupe will be young single people that are looking for a personal set of wheels. Being single, they don't yet need a practical sedan or SUV. What they want is a car that will make a statement about their style and tastes.
Nissan believes that the new Altima Coupe will appeal to young males and young females equally. What they didn't expect when they were doing their research is another age group that was very interested in this car. That group is empty nesters, people with grown children that have moved out, so mom and dad no longer have a need for a practical people mover, nor do they want to pay for the gas to push that much weight around.
Since Nissan designers knew that the car would appeal to women, they made sure to add the largest visor vanity mirrors they could find. During their research, they noticed that when a woman needed to check herself in a mirror, she went for the visor mirror, while men simply shifted their head and used the inside rearview mirror. (Real men don't use vanity mirrors!)
When Nissan Engineers designed the 2007 Altima sedan last year, they had the coupe planned right from the start. They never had a 2-door coupe in the Altima lineup before, but this time they knew they wanted one. They were tired of losing coupe sales to the Honda Accord and the Toyota Camry (the Camry coupe is called the Solara). Both are selling well, so Nissan took the wealth of engineering already invested in the Altima sedan and created the gorgeous coupe you see in the photos.
And they didn't just take a sedan body and lop two doors off. The Altima Coupe was a labor of love for the design team. They had the opportunity to design this coupe the way a coupe should be designed, and in my opinion, they got it right.
The sexy coupe body is shorter and lower than the sedan. Front and rear overhang has been reduced, and the ride was tailored for a more sporty demeanor. Width is unchanged from the sedan, which gives the car a more planted look and feel, as well as allowing the sharing of more components like the dash panel.
This "platform sharing" allowed Nissan to invest their money where it really counted, like creating unique body panels to help with that racy coupe look. While most of the mechanical components are the same, with the exception of the aluminum hood, all the major body panels are new and not shared with the sedan.
The front seats on the new Altima Coupe differ from the sedan seats in that they are more sculpted to better hold you in place during spirited cornering. The front of the seat cushion on each front seat has a pocket sewn in that Nissan calls a "Kangaroo Pouch" which is great for storing small items. There is also an inboard release handle for the passenger seat that is easily reachable by the driver or rear seat passengers. Rear seatbacks are split 60/40 and will fold down to form a nearly flat load surface that is level with the trunk floor.
The 2008 Nissan Altima Coupe comes in two models, the 2.5 S and the 3.5 SE. The 2.5 S uses the very competent Nissan 2.5 liter 4 cylinder engine that was reengineered last year for the 2007 Altima Sedan. These changes were designed to make the engine smoother and quieter as well as improve both power and fuel efficiency. The 4 cylinder engine has 175 horsepower and is EPA rated at 23 miles per gallon in city driving and 32 mpg on the highway.
Now, when you look at these mileage figures from the EPA, you will notice that they are lower than the 2007 Altima Sedan with the same engine. This is because all cars and trucks for 2008 and beyond must be tested using the new EPA test standards which have been put in place to more realistically predict real-world gas mileage. Because of this new testing procedure, most 2008 cars will have lower EPA mileage numbers than their 2007 counterparts. In the real world, there should be no difference in the actual gas mileage you receive between a 2007 and a similar 2008.
The Altima 3.5 SE Coupe uses the superb Nissan 3.5 liter V6, found in everything from the Nissan Murano crossover SUV to the Nissan Maxima luxury cruiser. This engine was also considerably revised for the 2007 Altima Sedan, with more power (270 horsepower) and has a wonderfully rich exhaust note. Gas mileage for the V6 with the CVT automatic transmission is rated at 19 mpg, city and 26 mpg, highway (19 city & 27 hwy for the 6 speed manual)
Unlike the Infiniti G35, which comes either in rear-wheel drive or all-wheel drive configurations, the Altima Coupe is front-wheel drive. Unless you are a performance minded driver that likes to drive near the limits of the car's capability from time-to-time, a front wheel drive car is much safer and more predictable, especially in adverse weather conditions.
I had the opportunity to sample both the 4 cylinder and the V6 Coupes as well as a V6 Altima sedan that I had available for comparison.
I was most impressed with the V6 coupe, especially the sharp and immediate responses to driver inputs. From steering to acceleration to braking, this car felt like it was connected directly to my brain. The 3.5 SE Coupe had instantaneous throttle response without being the least bit touchy, sharp steering response with no lost motion and brakes that felt powerful and secure.
But, even though the Altima 3.5 SE Coupe had great reflexes, it kept them out of the way if you just wanted to relax and cruise down the highway while listening to the stereo. Wind noise at any practical speed was a distant memory and road noise was well controlled. The ride was firm but supple and the seats were comfortable and supportive. In fact, the ride quality was better than the Infiniti G35 Coupe and loads better that the hard-riding Nissan 350Z two-seat sports car. I thoroughly enjoyed driving this car and would recommend it to anyone looking for a fun-to-drive mid-sized coupe.
We also spent some time in the Altima 2.5 S Coupe and found that the ride on the 4 cylinder car was markedly better, while steering was not quite as crisp. Nissan felt that people who would opt for the 4 cylinder engine would be happier with a car that had a more comfortable ride and relaxed steering feel rather than razor-sharp reflexes for spirited driving. Don't get me wrong, the 2.5 S is a very capable car in its own right and will handle very well. It's just tuned to appeal to a more conservative driver that is not interested in sports car like handling at the expense of ride comfort.
For the base price of $20,490, the Altima 2.5 S Coupe is reasonably well equipped with air conditioning, power windows, mirrors and remote power door locks as well as a keyless entry and start system. Also included in the standard package is 4-wheel disc brakes with ABS, front-side air bags and front & rear head curtain air bags.
The driver's seat is manually adjustable for height and the sound system is an AM/FM in-dash single CD player with 6 speakers. For that price, you get a 6 speed manual transmission. If you want an automatic, kick in another $500 for a total of $20,990. The base model has plenty of value without the need to add options to make the car more useable.
Keyless entry and start is one of those systems where you never have to take the key out of your pocket or purse. As long as the key is on your person, you can unlock the car by pressing the small black button on the door handle. Once behind the wheel, you step on the brake (or the clutch on manual transmission cars) and press the Start-Stop button on the dash. This system is standard even on the base model
If you want a bit more content added to your 2.5 S Coupe, opt for the Convenience Package, which includes: 16 alloy wheels to replace the steel wheels and plastic hubcaps, an 8-way power drivers seat with manual lumbar adjustment, auto on/off headlights, dual illuminated vanity mirrors w/ extensions, leather-wrapped steering wheel and steering wheel-mounted audio controls. The Convenience Package adds $1,300.
There are other option packs that add things like a leather interior, heated seats, sunroof, automatic climate control, Bose sound system with 6-disc CD changer, GPS navigation system with XM NavTraffic and other great stuff. A fully optioned out 2.5 S will run around $29,000. The 3.5 SE with the V6 and all the bells and whistles will bump you up to around $32,000.
So for all of you people who dreamed of one day being able to afford an Infiniti G35, drop by your local Nissan dealer and take a new Altima Coupe for a spin. I have a feeling that your addiction to the G35 coupe will be a thing of the past and you can consider yourself cured.
Meeting adjourned.
Standard Equipment
(partial list)
175 horsepower, 2.5 liter 4 cylinder engine
6-speed manual transmission
P215/60R16 all season tires on steel wheels
Full wheel covers
4-wheel disc brakes with ABS
Trip computer
Dual front side-mounted airbags
Front and rear head airbags
Tire pressure monitoring
5 person seating capacity
Cloth upholstery
6-way manual driver seat adjuster
Split-folding rear seatback
Power windows
Power mirrors
Remote power door locks
Keyless ignition
Air conditioning with interior air filtration
Cruise control with controls on steering wheel
Tilt and telescopic steering wheel
Dual vanity mirrors
AM/FM in-dash single CD player stereo with 6 speakers and auxiliary MP3 audio input
3.5 SE adds…
(partial list)
270 horsepower, 3.5 liter V6 engine
P215/55R17 93V all-season tires on 17 inch alloy wheels
Power glass sunroof
Traction control
Automatic headlamps
Front fog/driving lights
Turn signal mirrors
8-way power driver seat
Heated mirrors
Audio and cruise controls on steering wheel
Dual illuminating vanity mirrors
Leather-wrapped steering wheel
Major Available Options
(Partial List, depends on model, some options are only available as part of a package, see your Nissan dealer for details)
Continuously Variable Automatic transmission (CVT)
Convenience Package, (for 2.5 S) Includes: 16 alloy wheels; 8-way power drivers seat with manual lumbar adjustment; auto on/off headlights; dual illuminated vanity mirrors w/ extensions; leather-wrapped steering wheel; steering wheelmounted audio controls; auto up/down passenger window; auto window down function on keyfob; door key cylinder window up/down; trunk side net; wood trim finishers for Blonde interior
Premium Package, (for 2.5 S) Includes: Contents of Convenience Package plus Leather-wrapped shifter knob; leather-appointed seats and door trim; heated front seats; Bose 9-speaker audio system; MP3/WMA compatibility; XM satellite radio; Radio Data System (RDS); speed-sensitive volume; dual-zone automatic temperature control; auto-dimming inside rearview mirror; HomeLink Universal Transceiver; compass; power sliding glass moonroof w/ tilt and sunshade; upper-grade interior finishers (wood for Blonde, metallic for Charcoal); Bluetooth hands-free phone system; illuminated console lighting
Premium Package, (for 3.5 SE) Includes: Leather-wrapped shifter knob; leather-appointed seats and door trim; High Intensity Discharge Xenon headlights; heated front seats; Bose 9-speaker audio system; MP3/WMA compatibility; XM satellite radio; Radio Data System (RDS); speed-sensitive volume; dual-zone automatic temperature control; auto-dimming inside rearview mirror; HomeLink Universal Transceiver; compass; upper-grade interior finishers (wood for Blonde, metallic for Charcoal); Bluetooth hands-free phone system; illuminated console lighting
Technology Package, Includes: Nissan Navigation System w/ 6.5 color monitor; XM NavTraffic with steering wheel-mounted navigation controls; RearView monitor
Power-sliding glass moonroof w/ tilt and sunshade (standard on 3.5 SE)
Fog Lights
Vehicle Dynamic Control (stability control system) (available on 3.5 SE only)
For more information on the Nissan Altima Coupe, visit www.nissanusa.com.
Any information provided on this Website is for informational purposes only and is not intended to replace consultation with a professional mechanic. The accuracy and timeliness of the information may change from the time of publication.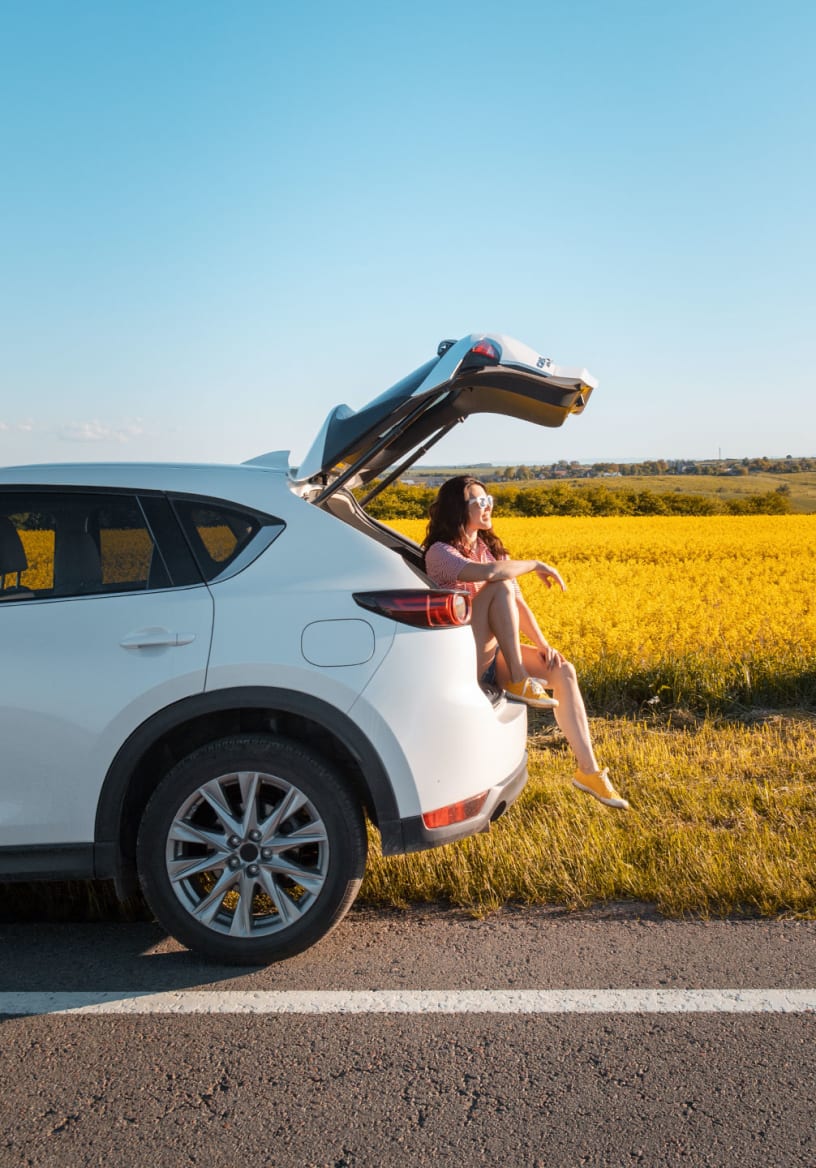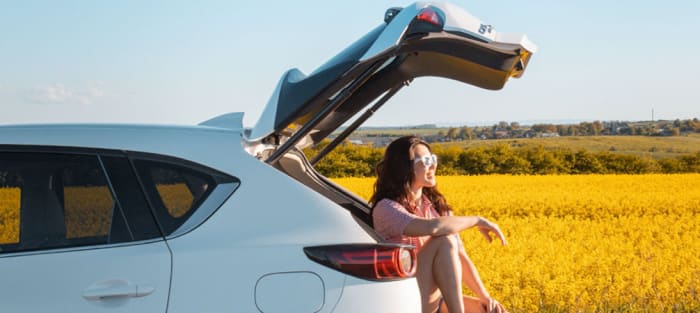 Get Premium Automotive Content
Guides & features that can help you extend the service life of your car delivered straight to your inbox.
Thank you for signing up. Your coupon is on its way to your inbox.