Reading Time:
5
minutes
Automotive antennas have been around for a long time now. But have you ever wondered how they work? Here are some interesting facts about car antennas you might want to know about.
What Is the Antenna on a Car For?
The primary role of a car antenna is to catch radio signals to allow you to listen to the radio while you're driving. In modern vehicles, it can also be used for modern features like GPS and Wi-Fi. In a nutshell, this antenna allows your car to receive uninterrupted wireless signals and radio waves.
A Brief History of Car Radio Antennas
Back in the 1930s, a car's radio antenna was incorporated into the radio body instead of being positioned on the outside of the vehicle. That's because most radio stations during that time were in the AM band.
In the 1940s, FM radio stations became popular. With this development, automakers had to equip their vehicles with a whip antenna. This antenna is simply a straight but flexible wire that's made of steel or alloy. At the time, there wasn't a standard location for car antennas. If you look back on vehicles manufactured during these times, the car antenna is usually mounted in different locations depending on the automaker.
As years went by, automakers developed more ways to make their vehicle antennas more advanced and streamlined. General Motors (GM), for instance, developed windshield antennas in the 1970s. Small wires were incorporated into the windshield to provide radio reception. Although this idea was creative and innovative, its high repair costs made it unpopular.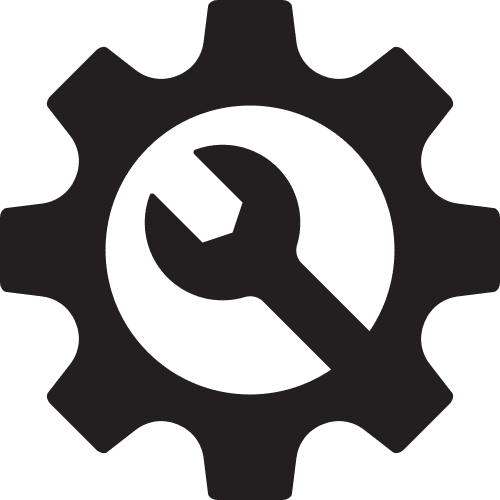 Pro Tips are nuggets of information direct from ASE-certified automobile technicians working with CarParts.com, which may include unique, personal insights based on their years of experience working in the automotive industry. These can help you make more informed decisions about your car.
It wasn't until the 1980s that they standardized where and how an antenna should look. Antennas during this decade mostly looked like metal poles. Fast forward to the 21st century, modern car antennas still follow the same principle as automakers did in the past. Only this time, they're more compact and stylish.
How Do Car Antennas Work?
Your local radio station sends signals through a transmitter. Your car's antenna picks up this signal and converts it into an electric signal. When radio waves go through your antenna, a small electric current is produced in the metal rod. A wire then carries this current to your car's radio. Your car's radio receiver then separates these waves to allow you to tune in to the radio station of your choice.
What about those fluted spirals?
You may or may not have noticed that just about all car whip antennas, no matter what the length or shape, will have fluted spirals all the way from the bottom to the top. This is to prevent the antenna from causing wind noise.
Does the Length of an Antenna Matter?
Generally, longer car antennas can receive a wider range of radio signals compared to shorter antennas. But in modern times, it matters less. In fact, modern car antennas are shorter and more compact.
An antenna should be around 10 feet if the signal is around 100 MHz. However, it's not feasible for a car antenna to be that tall. The standard antenna size is only 2.34 feet or 31 inches.
Technological innovations paved the way for shorter frequency wavelengths, so it's no longer necessary for an antenna to be long just to be able to get a signal.
Why Do Pickup Trucks Use Long Antennas?
Most pickup trucks are used and driven in rural areas where it's much easier to get a signal using a longer antenna. A long whip antenna can offer a large range of radio signals compared to shorter ones.
Some trucks even use two antennas located on each side of the cargo. These make it possible for a truck to receive more radio signals, even in an area where radio signal is extremely low.
Can a Standard Antenna Pickup HD Radio Broadcast?
It can catch the signals from an HD radio broadcast because these signals are still based on AM and FM bands. Although HD broadcasting can use a different type of radio, how it receives signals through the antenna still works the same.
Take note, however, that satellite radio signals can't be picked up by a standard antenna. A specialized antenna is used to pick up satellite radio frequencies.
What's In a Shark Fin Antenna?
There are typically different antennas integrated into a modern shark fin antenna. One antenna is used for cellular signals, while another is used to receive signals from satellite radio. Meanwhile, another antenna is integrated to receive AM/FM signals.
What Are the Advantages of a Modern Sharks-Fin Antenna?
Since there are several antennas integrated into the shark's-fin like structure, this technology can cater to a wider range of vehicle features including navigation.
Since it has an outer covering, it is more durable. It's specifically designed to withstand the outdoors. You no longer have to worry about breaking your car antenna. Its aerodynamic design reduces drag and minimizes damage.
What Can Damage a Car Antenna?
If you still use a rod-type antenna, it's important to note that it's vulnerable to damage if you go through an automatic car wash. It's usually advisable to unscrew or retract your antenna before entering to prevent the rotating brush and mechanical arms from hitting your antenna.
If you live in a coastal town, the salt in the sea breeze can also cause your rod-like antenna to corrode faster than usual. So make sure to inspect your antennas from time to time for any signs of rust or corrosion.
What to Do With a Broken Antenna on Your Car
If your antenna suddenly malfunctions, you don't need to worry. There is a plethora of aftermarket replacements for you to choose from. Be sure to check what kind is installed on your vehicle to make sure that the replacement you purchase is compatible with your ride.
Lastly, choose a brand you trust. There are a lot of brands out on the market that offer high-quality antennas. You just have to make sure you source yours from legitimate sources like our site.
Any information provided on this Website is for informational purposes only and is not intended to replace consultation with a professional mechanic. The accuracy and timeliness of the information may change from the time of publication.