Reading Time:
5
minutes
The Buick LeSabre captured the imagination of American drivers for eight generations. It's an absolute classic among old-school sedans. What makes the LeSabre a solid daily driver? LeSabre owners love to brag about their car's excellent ride quality, comfortable interiors, decent fuel economy, and low maintenance costs. It's also quite affordable, especially now. Depreciation has already eaten away most of the LeSabre's value, and according to AutoPadre, a 2005 model is projected to lose about 5% of its remaining value after five years.
Is the Buick LeSabre Reliable?
Most review sites agree that the Buick LeSabre is a reliable full-size sedan. Cars.com users have given the 2005 Buick LeSabre an outstanding reliability score of 4.6 out of 5.0. They are impressed with the car's great value and fuel efficiency. The 2005 model gets a combined mileage of 24.5 miles per gallon with its 3.8-liter V6 engine. That's not bad for a car its size.
According to RepairPal, the average annual repair and maintenance cost of a Buick LeSabre is around $340. The actual cost may vary depending on the car's condition, mileage, location, and service rates. The top five most common Buick LeSabre repairs are A/C recharges, thermostat replacements, brake booster replacements, headlamp switch replacements, and power steering system leak inspection.
Top Buick LeSabre Problems
The seventh and eighth generations of the Buick LeSabre have their share of issues. We've listed down the most common ones to help manage your expectations.
Defective Power Window Assembly
Certain Buick LeSabre models made between 1999 to 2005 are equipped with faulty power window assemblies. The window regulators installed on these models have been known to fail on occasion. This issue is most prevalent in the 2000, 2001, and 2002 LeSabre models, which have received the most complaints on CarComplaints. A few users on the site have reported replacing the stock window regulators on their 2001 LeSabre multiple times because they kept failing after a couple of weeks. There are various ways in which window regulators can fail, including overuse, cold temperatures, and frayed regulator cables. These factors, combined with the fact that the LeSabre's power window assembly has plastic clips holding the windows in place very likely caused the problem. The clips can break off at any point, allowing the windows to drop right into the door frame. You'll need to remove the car's interior panels to retrieve the fallen windows. GM dealers insist on replacing the entire pulley assembly, which costs $450.
The Buick LeSabre isn't the only GM vehicle with a power window problem. The Buick Bonneville, Century, Regal, Grand Am, and Sunfire also share this dilemma. According to the National Highway Traffic Safety Administration (NHTSA), GM hasn't made any power window recalls for these affected models because they aren't a safety concern. They are a security concern, however. An open window can lead to theft, so you should replace your faulty power windows as soon as possible.
Cracked Intake Manifold Gasket
Dex-Cool, a specialized coolant, has been linked to the cracking of intake manifold gaskets in GM vehicles manufactured between the 1990s and the mid-2000s. This includes certain Buick LeSabre models from 1999 to 2005. Many LeSabre owners believe that Dex-Cool can potentially corrode engine and cooling system components, such as the heater core, radiator, and water pump. The resulting coolant leak can have a negative effect on your car's performance, eventually rendering it undrivable.
GM has since changed the materials used in newer intake manifold gaskets to make them less susceptible to cracking than the original intake manifold gaskets. The company hasn't recalled the faulty gaskets on older GM vehicles, which means drivers will have to get them replaced.
Replacing a cracked intake manifold gasket can cost anywhere between $200 and $550 on labor alone. Aftermarket intake manifold gaskets usually cost between $180 to $400, depending on the materials, quantity, and brand. 
False Fuel Gauge Readings
Certain Buick LeSabre models manufactured between 1999 and 2005 have faulty fuel pressure sensors. Some LeSabre owners say their fuel sensor gives false readings when their fuel tank is running low (usually below the halfway mark). A bad fuel sensor can have dangerous consequences. You may experience a sudden lack of power when driving. That's because the air and fuel ratio in the engine is interrupted by a failing fuel sensor. In some cases, the engine may not start up after cranking. Experts will advise Buick LeSabre owners to replace their stock fuel sensors to correct the problem.
RepairPal professionals recommend replacing the entire fuel pump module on high-mileage LeSabres. A fuel pump replacement can cost anywhere between $600 to $700. You can order a high-quality aftermarket fuel pump to cut down on maintenance costs. Make sure to ask your seller about your Buick's repair history to avoid pesky fuel gauge problems.
Shifting Problems with Automatic Transmission 
A failing transmission pressure control solenoid is causing shifting issues in Buick LeSabre models made between 1991 to 2005 (the 1996 model is absent from the list). RepairPal users have complained about hard shifting, jerking, and slipping in LeSabre models with more than 120,000 miles on them.
The transmission pressure control solenoid regulates the amount of transmission fluid going to the internal friction plates so that the transmission won't jerk or slip when shifting. A lack of transmission fluid can cause excessive gear slipping, which can overheat or dry out the friction clutches. It's important to keep your transmission pressure solenoid in good condition to avoid accidents caused by hard or erratic shifting.
GM hasn't issued a recall for faulty transmission pressure control solenoids in affected models, which means you will be responsible for the replacement costs. Remember to ask your seller about the car's transmission history.
Failing Mode Door Actuator 
A failing mode door actuator is causing incorrect HVAC temperature in Buick LeSabre models from 1990 to 2005 (the 1991 model isn't included). The mode door actuator controls the flow of warm or cold air blowing through the vents. If the actuator fails, it can reverse the operation of the air conditioner and heater. This may not be a safety risk, but a failing mode door actuator can make driving uncomfortable during the summer and winter seasons. Make sure to test out the HVAC of your desired Buick LeSabre to avoid the hassle of replacing a broken mode door actuator.
The Buick LeSabre is a good daily driver for its price. It's comfortable, reliable, and easy to drive. You'll also get approving nods from fans of full-size American sedans. Just make sure to test drive your car before you buy it so you won't have to deal with any unpleasant surprises later.
Any information provided on this Website is for informational purposes only and is not intended to replace consultation with a professional mechanic. The accuracy and timeliness of the information may change from the time of publication.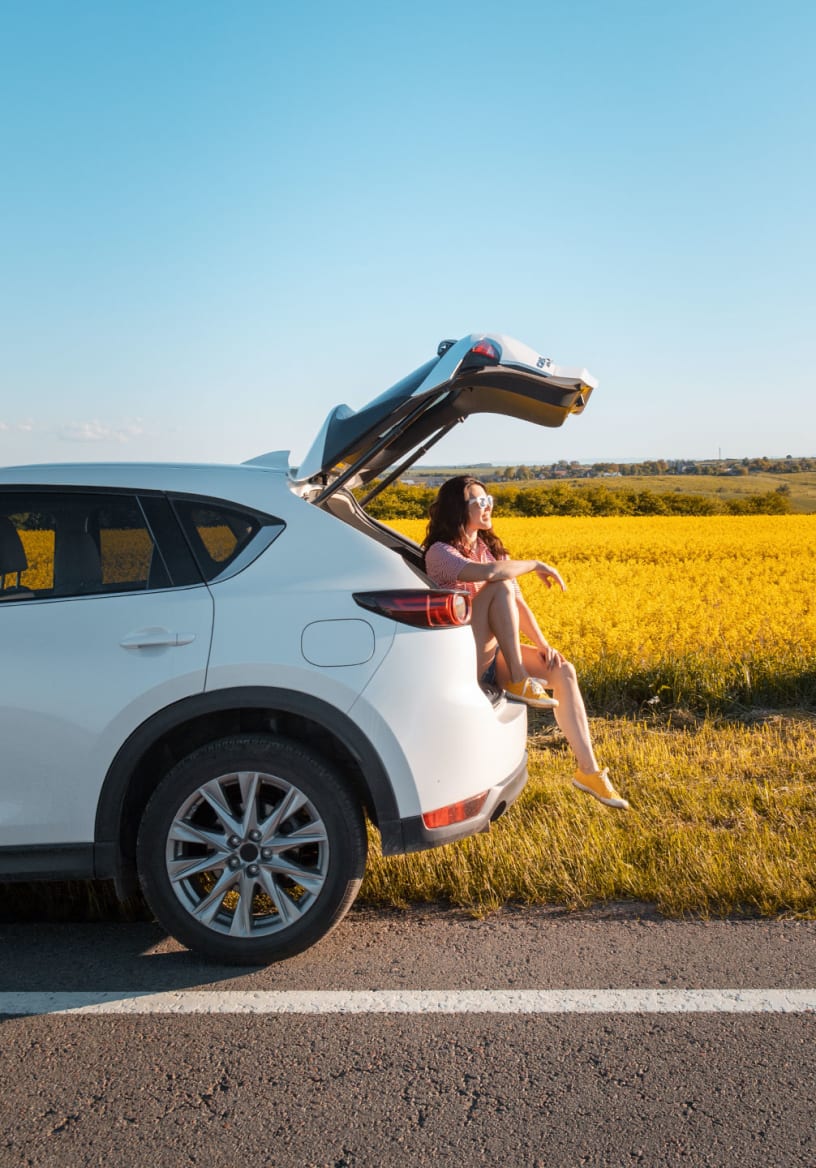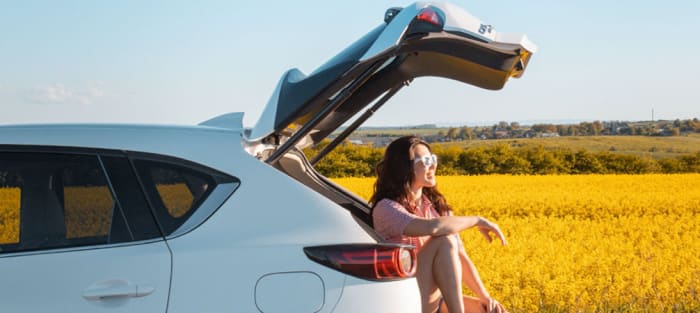 Get Premium Automotive Content
Guides & features that can help you extend the service life of your car delivered straight to your inbox.
Thank you for signing up. Your coupon is on its way to your inbox.