Reading Time:
7
minutes
In terms of reliability, the Chevrolet Traverse leaves a lot to be desired, even if it's known for being a better and more manageable SUV option than the larger Chevy Suburban. If you're planning on buying a new Traverse, take note that it has a 5-year depreciation rate of 56%  according to CarEdge.com, which is not very good. 
Is the Chevrolet Traverse Reliable?
The Chevrolet Traverse is an average midsize SUV in terms of reliability. RepairPal.com gives this model a reliability rating of 3.0 out of 5.0, ranking it 22nd out of 26 midsize SUVs. Across the pond, UK-based marketing research firm J.D. Power gives the 2021 Traverse a predicted reliability rating of 83/100, which is consistent with their ratings for the 2018-2020 model years.
The annual repair cost of the Traverse is $650, according to RepairPal.com. This is an average amount compared to the maintenance cost of other midsize SUVs ($570) and other vehicles in general ($650). You can expect to bring this SUV to the shop for unscheduled repairs 0.4 times per year, which is the same frequency you'd bring midsize SUVs and other vehicles in general to the shop for repairs. Despite having average maintenance costs and repair frequency, the Traverse has a pretty high probability of having severe issues (18%) versus vehicles in the same segment (13%) and other models in general (12%).
Like other vehicle models, you can expect a Traverse to last 200,000 miles or more with proper care and maintenance.
Top Chevrolet Traverse Problems
Despite its average reliability scores, the Traverse has quite a few issues that many owners found potentially dangerous. Below are some of the most common Chevrolet Traverse problems:
Brake Noise
A common problem in 2020 Chevrolet Traverses is unusual brake noise. While this specific issue has only one report on CarComplaints.com, the National Highway Traffic Safety Administration (NHTSA) recorded four brake-related issues as of writing. According to the affected owner, they brought their SUV to a dealership after they heard grinding noises from their brakes. They only drove their Traverse for 100 miles when this issue became apparent. 
Chevrolet has released a technical service bulletin (TSB) that addresses this specific problem. TSB #19NA115 provides repair information to correct unusual noises from 2018-2020 Chevrolet Traverses. 
Aside from this brake problem, the 2020 Traverse also has a few hundred TSBs for various issues and five recalls for problems like cured tires, insufficient fuel supply, cracked frame rails, and a roof rail air bag that may not deploy.
Transmission Failure
The Chevrolet Traverse was first released in 2009 and was redesigned in 2018. Some problems in the earlier model years are still present in the more recent models. Take transmission failure, for example. There were a lot of reports from owners of 2009 Chevrolet Traverses about their SUVs suddenly limping down the road. These owners have reported encountering this issue at around 88,000 miles. To fix this, they shelled out at least $3,000 for transmission or wave clutch plate replacement. Chevrolet addressed the issue by releasing TSBs, shouldering part of the repair expenses, and extending the service warranties for this specific model year.
Meanwhile, owners of 2018 Chevrolet Traverses encountered similar problems with their SUVs within the first 4,700 miles of ownership. According to the reports, owners had a hard time shifting their SUVs into gear. After a while, they realized they couldn't drive their vehicles anymore. Chevrolet released a few TSBs regarding these transmission issues, including TSB #17-NA-317 and TSB #PIP5621B. Both of these TSBs aren't posted online as of writing. 
Shift to Park Message
Owners of 2018 Chevrolet Traverses also have problems with the Shift to Park message. One owner has reported that this message suddenly appeared when they shut down the engine right after they shifted their vehicle to park. They said that this message went away after they restarted their vehicle and cycled the shifter a few times. But for other owners, this message did not go away even after restarting their vehicle. 
While there are no active recalls for this specific problem as of writing, Chevrolet released a couple of TSBs to correct this issue. TSB #19NA206 provides repair information in order to fix the intermittent Shift to Park message that's displayed when the vehicle is already in Park. You can download a copy of this TSB on CarComplaints.com.
A/C Issues
Faulty air conditioning is a common 2012-2015 Chevrolet Traverse problem. For example, 2012 model year owners have reported that the A/C compressor on their SUVs blew at a little over 100,000 miles. Replacing the A/C compressor cost them at least $1,000. On the other hand, 2013 Traverse owners complained that their ACs suddenly stopped working. A few owners of the 2015 model year said that a part of their A/C compressor just melted altogether. 
Unfortunately, there aren't any recalls for A/C problems in these three Traverse model years. There are a few TSBs that address A/C-related problems, but not quite the issues stated above. For example, Chevrolet TSB #99-01-39-004F contains information on how to fix unusual odors coming from the A/C. This TSB covers all Chevy vehicles manufactured before 2015. Meanwhile, TSB #PIT5099E aims to inform technicians on how to diagnose and fix HVAC systems that blow warm air. 
Air Bag Problems
This 2014 Chevrolet Traverse problem is one of the more severe ones on this list because it involves a major safety component. Owners of 2014 Traverses have reported seeing the air bag indicator light illuminated on their SUV's dashboard. According to an affected owner, they took their Traverse to a shop and they were told that the mechanics couldn't do anything to fix the problem at that time. After that trip to the shop, the service air bag light illuminates intermittently. According to another owner, they were told by their mechanic that there may be severe repercussions if this issue is left unfixed. The owners said that they encountered this issue before their SUVs even reached 80,000 miles and it cost them $250 to diagnose and fix. 
As of writing, Chevrolet released a special coverage adjustment for the affected Chevrolet Traverse models, as well as some Buick Enclave models. There is also a TSB that addresses this issue. TSB #08-09-41-002H contains repair information on how to replace the terminal or connector that's responsible for the intermittent illumination of the air bag indicator lamp.
Engine Issues
Some 2010 Traverse owners have reported that their SUV suddenly stopped working as they were driving. When the mechanics at the dealership checked the affected owners' SUVs, they found out that the engine failed and needed a replacement. Quite a few 2011 model year owners encountered the same problem, which is why engine failure is the top Chevrolet Traverse problem. On average, owners of these two specific model years shelled out at least $5,000 for repairs to fix this issue that they encountered at 100,000 miles. 
There were also a lot of other engine-related issues on the Traverse. Some owners of 2011 model years also noticed that their engine was underperforming. When mechanics checked their SUVs, they found that their timing chains and throttle bodies needed to be replaced (see timing chain failure issue below), a repair that cost them at least $2,000. There was a similar problem in the 2014 model year as well. Chevrolet issued TSB #12-06-01-009-D to inform dealerships that some 2009-2012 Traverses  would require timing chain replacements
As for the 2013 Chevrolet Traverse, the problem was caused by StabiliTrak, which is GM's own stability control system. Owners complained that their SUVs lost power and shut down abruptly as they were driving at normal speeds. One owner said that replacing the fuel pump seemed to fix the issue. TSB #PIC5428G goes more in-depth on the diagnostic and repair procedures for this issue.
Timing Chain Failure
Timing chain failure is a major Chevrolet Traverse problem, especially for the 2012 model year, and is related to the reduced engine power trouble mentioned above. According to the affected owners, they were able to drive their midsize SUVs well for the first few years of ownership (around 100,000 miles). One day, they heard a rattling noise as they were starting up their SUV. After the first trip to the mechanic, some of these owners were told to top up their oil. On their second trip, they were told that the timing chains were damaged. Some owners also mentioned that the traction control had issues as well.
Chevrolet released a few TSBs to address the timing chain failure and the traction control/StabiliTrak system, but there are no recalls for this issue on the 2012 model year as of writing.
Steering Issues
Owners of 2009-2011 Chevrolet Traverses encountered steering problems on their SUVs. Stories of drivers struggling to turn and steer their vehicles are posted on CarComplaints.com. A few of these affected owners said that this steering issue almost put them in dangerous situations. According to the reports, most owners encountered this problem at around 80,000 miles. The average repair cost for this issue is $1,000. 
Excessive Oil Consumption
The first Traverse model year had many consumer reports already upon its release. The 2009 Chevrolet Traverse had a particular problem with oil consumption. According to some affected owners, their SUVs just stumbled every couple of months. Every time this happened, they'd check and top up their oil. This issue became apparent within approximately 100,000 miles of ownership. 
Chevrolet released TSB #010601011L to address this issue in December 2020. However, this document hasn't been uploaded to the CarComplaints website as of writing. You may be able to request for a copy of this document at the service department of your local Chevrolet dealer. 
As long as you're aware of the potential problems you may encounter on the Chevrolet Traverse you're planning to buy, choosing this SUV should come with little risk. As always, do your research on the model year that interests you. And before you seal the deal on your new SUV, make sure you're informed about the unit's repair history and that the owner has cleared everything up.
Any information provided on this Website is for informational purposes only and is not intended to replace consultation with a professional mechanic. The accuracy and timeliness of the information may change from the time of publication.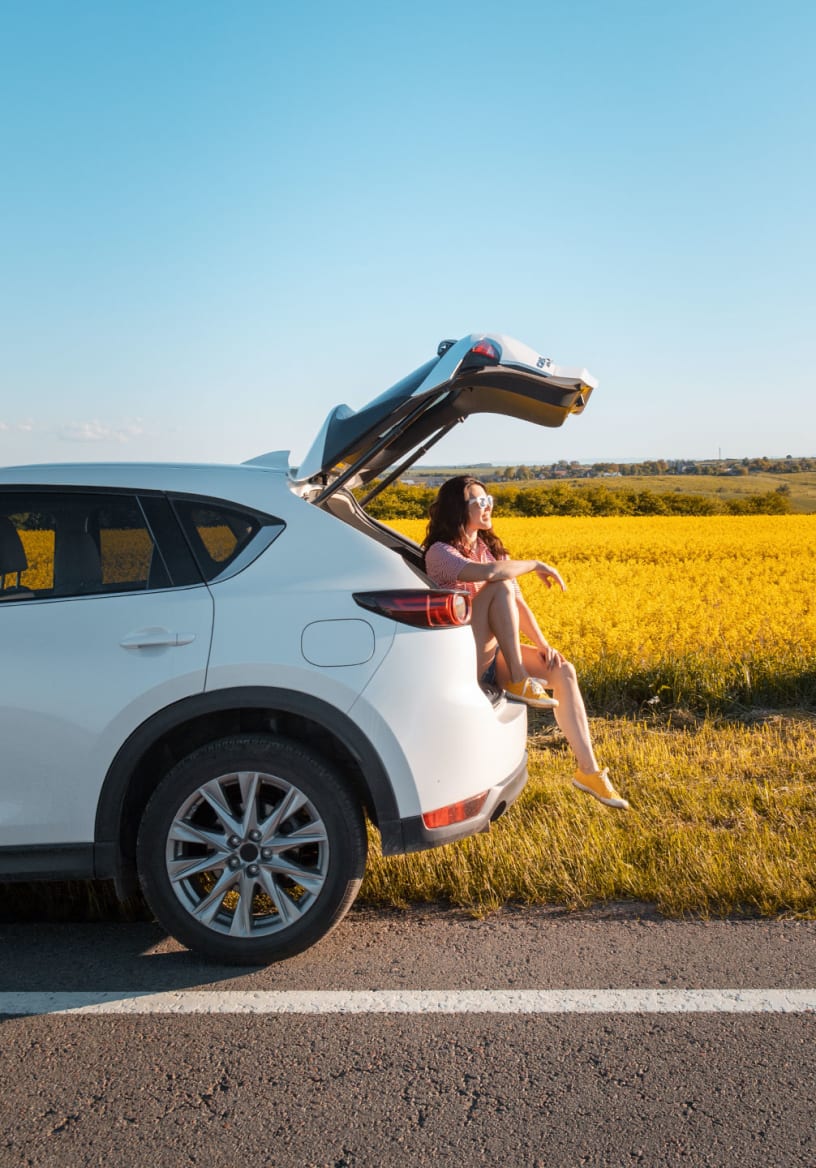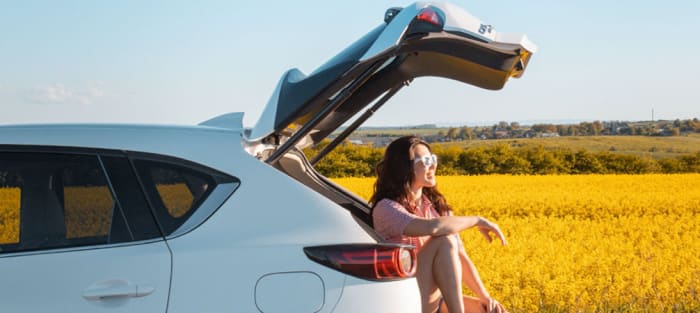 Get Premium Automotive Content
Guides & features that can help you extend the service life of your car delivered straight to your inbox.
Thank you for signing up. Your coupon is on its way to your inbox.