Reading Time:
5
minutes
Note: Please check your local and state laws regarding the legality of driving with Christmas lights and other decorations on your car. 
Planning to go all out with your holiday decorating this season by installing some Christmas lights on your car? While this may be a fun way to show off your Christmas spirit, keep in mind that there are local laws that technically prohibit having any kind of distracting lights on a car. However, if you're doing it for a specific event, like a parade or a tailgate party, go for it!
Is it Legal to Have Christmas Lights on Your Car?
The general consensus is "no"—it is technically not legal to have Christmas lights (and other light-up decorations) on the inside or outside of your car. Anything that could be distracting or possibly mistaken for a turn or brake light is potentially dangerous on the road, so for safety reasons, it's best not to risk it.
But while using decorative lights on your car may be illegal for everyday driving, it's a different story if you're planning on putting the lights up for a holiday parade or a tailgate party. Certain events allow for some leniency, especially if there are designated routes (in the case of parades) where you'll be driving in a more controlled environment.
If you're decorating your car for a tailgate party, make sure to keep the lights off while driving—only turn them on once you've arrived at the event.
Whatever reason you may have for wanting to install Christmas lights on your car, make sure to do it safely and do it right.
Installing Car Christmas Lights: A Quick Guide
It can be tempting to want to completely deck out your car with lights on your first try. However, it is best to begin with a small fixture that you can easily remove in case something goes wrong during installation.
To make your car decorating process even more foolproof, use battery-powered lights instead of the ones that need to be plugged in. Going this route is also best if you're still not completely decided on how you want the finished product to look.
Installation can be tricky, so here's a quick guide on how to put Christmas lights on a car.
What you'll need:
Power inverter
Christmas lights (quantity and length based on your choice)
Zip ties
Electrical tape
Ladder or stool
1. Get a power inverter or buy

12-volt Christmas lights
Christmas lights that are typically used for home decorating tend to run on 110V AC. However, most vehicle electrical systems are 12V DC. To use your 110V AC lights, you'll need to get a power inverter.
An inverter is an electronic device that can convert your car's DC power to AC. Some inverters need to be directly connected to the battery through battery clips, but that could get a little complicated. Try to find an inverter that you can plug into the 12V accessory outlet. Once the inverter is installed, plug your lights of choice into the inverter to make your car Christmas lights work.
If you don't want to work with a power inverter, you can purchase ready-made 12-volt Christmas lights that are readily compatible with your car's 12V outlets. This will save you the time and trouble of having to mess with your car's power configuration.
Follow the user's manual to avoid untoward incidents. However, do note that instructions may vary per brand, so make sure to read through each manual carefully if you're using lights from different brands.
2. Attach the lights 
Depending on your desired placement, you can either use zip ties or magnets to keep your Christmas lights in place. However, the former are more commonly used as they are easier to attach to the parts where lights are usually strung, such as the rack, grill, mirrors, and bumper. Whichever material you choose, make sure that the lights are attached securely so they won't easily come off (which can be a very dangerous situation) when your vehicle is in motion.
3. Tuck in the wires
For better aesthetics, as well as added safety, you'll want to ensure that there are no wires sticking out. You can work with the weatherstripped parts of your vehicle for this. Just follow the curvature of the weatherstripped parts, string the wires through, tuck, and tape as needed. You can opt to use electrical tape for added protection.
Safety First
Remember that you're still dealing with electrical wiring here, so it's best to observe proper safety precautions. Refrain from installing your car Christmas lights when there is even the slightest chance of your vehicle getting wet (whether from rain, snow, or any other reason).
It should also be mentioned that your decorative lights must be safe for outdoor use, as they are built and tested differently from those that are not.
If you have kids, make sure they are nowhere near the car during the installation process.
Other

Christmas Car Decorations to Try
While installing car Christmas lights is only legal for certain events and situations, you can still spread some holiday cheer on the roads. There are a few other ways to dress up your vehicle that don't involve. Here are some ideas you can consider:
Add a wreath to your spare tire
If you have your spare tire mounted on the back of your vehicle, you may opt to decorate with a Christmas wreath. This is typically easier than having to decorate other parts of your vehicle as the spare compartment easily comes off.
A common sight on most cars decorated for Christmas, clip-on antlers are fun and easy to use. They usually come in a kit that allows you to dress your vehicle up as a reindeer. Get one that comes with a red nose for the grill to complete the look.
You can go with Christmas-themed decals if you want something a bit more discreet that still makes a statement. Choose from the wide array of designs available on the market or get some that are custom-made according to your liking.
Christmas-themed license plate frame
There are also license plate frames that feature holiday designs, seasons greetings, and other festive designs. Most of these frames are easy to install and only require batteries for power if they have any lights on them.
Other Christmas auto costumes
Aside from clip-on antlers, there are other Christmas auto costumes available on the market. Among the popular designs you can get for your vehicle are Santa or elf legs that are made to look like they are sticking out of your trunk. There are also sets that have elf ears and a hat that you can mount on your car's grill and windows.
There are many ways to decorate your vehicle this season. Whether you choose to do it with Christmas lights or not, make sure you are not compromising the body and other parts of your vehicle. Risking damage to your vehicle for the sake of decorating it for the season or for an event is never worth it.
Most importantly, remember to prepare your vehicle for the cold weather as driving conditions can be quite unforgiving during this time—especially in states that experience snowy winters. Make sure to keep you car in good shape so you can enjoy the rest of the holiday season without worry.
Any information provided on this Website is for informational purposes only and is not intended to replace consultation with a professional mechanic. The accuracy and timeliness of the information may change from the time of publication.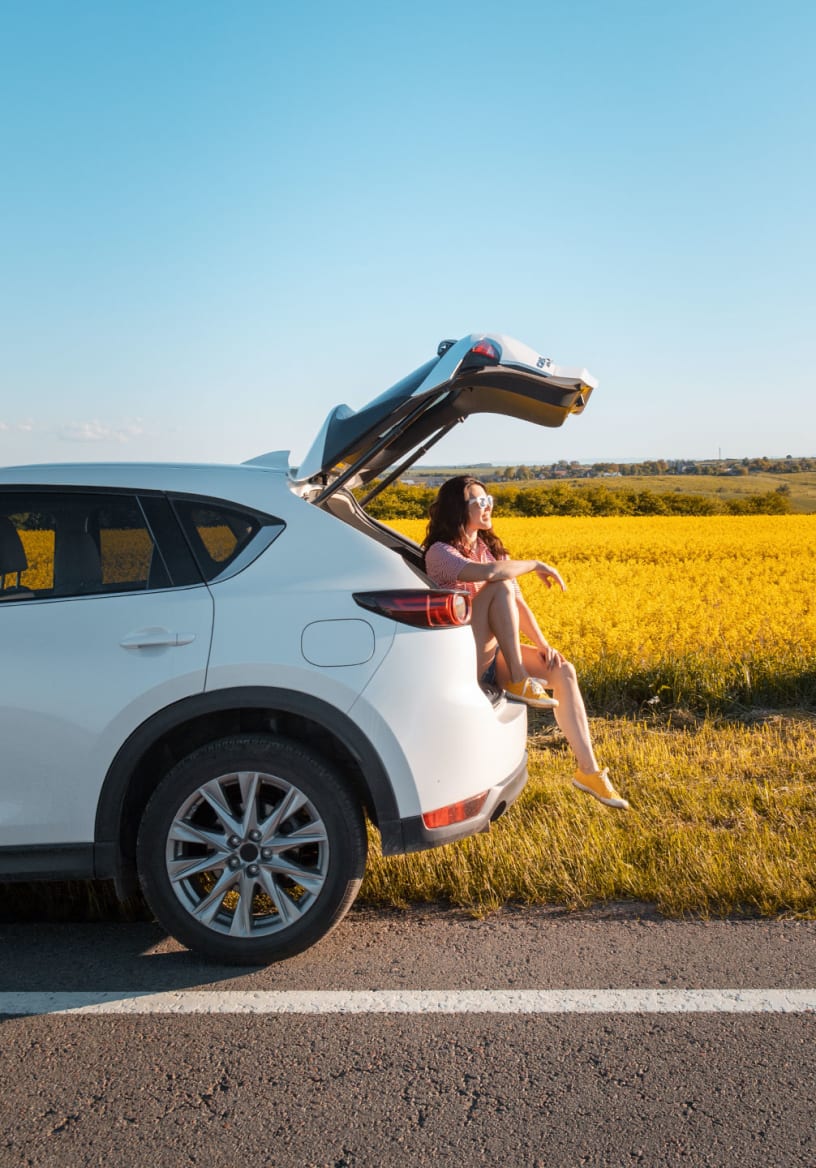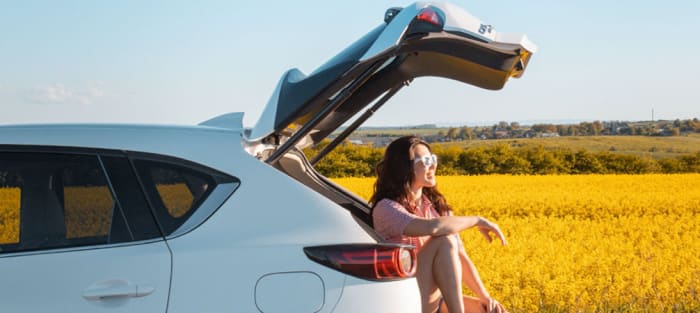 Get Premium Automotive Content
Guides & features that can help you extend the service life of your car delivered straight to your inbox.
Thank you for signing up. Your coupon is on its way to your inbox.