Reading Time:
8
minutes
Buick built its first production car in 1904, quickly attaining the position of number one producer of automobiles in America by 1908. In the years that followed, this GM division molded its image as a company that produced stylish, moderately priced cars that were plush, comfortable and powerful. In the early years, the Buick look meant "portholes" on the front fenders and vertical"tooth" grills, but always a substantial looking car that no one had to make apologies for. Middle to upper income people sought out the Buick as a dignified, comfortable car that was as luxurious and attractive as a Cadillac, but without the "snob" image that sometimes went along with owning a Caddy.
During the sixties, Buick enhanced its reputation for style and performance by releasing cars like the Skylark, the Wildcat and the now-classic Riviera. (I consider the 66-67 Riviera to be one of the best looking cars ever made). In that decade, Buick introduced high-performance Grand Sport (GS) versions of the Skylark and Riviera which retained the Buick character and style while including larger, more powerful engines, stiffer suspensions and special insignia. The GS badge became so popular that it has adorned many models since the '60s, including the 2001 Regal GS that is the subject of this article.
Attributes
Details
Category:
$25,000 – $30,000 Sports Sedan
Who should
buy this car:
A person looking for a combination of plush comfort and neck snapping acceleration in an affordable American sedan.
Comparable cars
in this class:
Acura TL, Chrysler 300M, Infiniti I30, Mazda Millenia, Mitsubishi Diamante, Nissan Maxima, Pontiac Grand Prix GTP, Toyota Camry V6
This All-American sedan continues the Buick tradition with a superb 240 horsepower supercharged V-6 engine and an interior that is all Buick. Our test car was equipped with the "Olympic Package", a limited production model created to commemorate Buicks support for athletes competing on the 2000 U.S. Olympic Team. This package includes a power moonroof, Grand Touring suspension and an eight-speaker Monsoon audio entertainment system with steering wheel-mounted controls. The Olympic theme is accompanied by design features from noted fashion designer "Joseph Abboud" who adds his logo and name to this special edition Buick.
The Olympic Edition is available in three special color combinations: Gold Metallic,Sterling Silver Metallic and Graphite Metallic, all with Sand rift lower body panels. The interior for all three colors is Taupe (Beige) Leather, an unusual combination when coupled with the Sterling Silver of our test car. I liked the effect especially when combined with the sand colored lower body panels. This isa good looking car.
Sitting behind the wheel, I was immediately struck by the sweeping dash cover that flows in a wave from the drivers door to the passenger's door. The overstuffed seats are quite plush with long cushions that extend to your knee-pits, At first, they seem very comfortable, but on long drives I found myself longing for more lumbar support. Both the driver and passenger seats had 6-way power adjustments with a manual reclining mechanism.
A small quirk. My 5- foot tall wife had trouble finding a comfortable driving position in this car. When she adjusted the seat so that she could reach the pedals, she was too close to the air-bag equipped steering wheel. She also complained that she had to lift her foot rather than pivoting it when braking. I experienced no such discomfort, but when I examined it, the brake pedal did seem a bit high in relationship to the accelerator pedal.
The Regal features dual-zone automatic climate control air conditioning as standard equipment. This allows the driver to set the interior temperature using a thermostat-like temperature control while the front seat passenger is able to modify the temperature on their side by up to 5 degrees either way. The system worked well and was quiet.
The inside rearview mirror was festooned with buttons to control a number of features including: 2 map lights at the lower edge of the mirror, an auto-dimming feature for the mirror and the OnStar communications system. The auto-dimming mirror senses glare from lights coming up from behind and automatically dims both the inside mirror and the driver side outside mirror. The OnStar system is GMs on-demand driver assistance and navigation program that allows you to contact help with the touch of a button. OnStar uses the Global Positioning System (GPS) satellite network and cellular technology to link a driver and vehicle to the OnStar Center, where advisors can deliver real-time, personal help any time day or night. This service is free for the first year and is available for a fee after that. The cost ranges from $199 per year for the basic Safety and Security plan to $399 per year for the Premium Plan.
The gauges are easy to read with large numbers on the speedometer and tachometer. The radio buttons on the steering wheel are illuminated at night and tended to be distracting at first, especially when turning a corner, but I quickly got used to them. These buttons get quite warn to the touch because of the bulbs behind them and would make good hand warmers if they were larger. There is a rubber pad just below the ignition switch on the steering column to keep keys from making that annoying clicking noise as they slap the column while you drive. A thoughtful touch.
Now, let's talk about my favorite part of this car, that wonderful supercharged engine. The 3800 Series II V6 engine blends old and new technology to produce high horsepower, gobs of torque and good gas mileage. The engine block and heads are cast iron with a single camshaft in the block driving two valves per cylinder. High-tech engines usually have multiple overhead camshafts and 4 valves per cylinder and produce excellent power for their size but that power is usually produced at high RPMs with the engine screaming. This engine produces most of its power at lower revs making it seem like it'snot working very hard to deliver it. The supercharger, which is standard on the GS, is an old Hot Rodder's trick and is responsible for the additional 40 horsepower over the engine in the Regal LS.
The engine is quiet at cruising speeds and light acceleration, but under full throttle,it has a throaty muffled growl that is accompanied by a howl when the supercharger kicks in. This is a strong engine with excellent throttle response throughout its RPM range. 0 to 60 comes up in a quick 7.1 seconds, but the real fun comes from goosing the throttle at just about any speed to produce an immediate surge forward like an attack dog lunging at its prey.
The transmission delivers almost imperceptible shifts at light throttle, but responds quickly with solid downshifts when you stomp the gas. There is no "Sport" mode on this transmission and the console shifter does not lend itself to quick manual shifting. Overall, the car feels very "together" with an engine that sounds and acts more like a V8 than a V6. One quibble was that the moonroof shade did not have sufficient friction to keep it in its place during hard acceleration or braking. Full acceleration caused the shade to slide open about half way while hard braking would close it. No, I didn't use the engine power every time I wanted to open the shade (only some of the time).
The Grand Touring Suspension is reasonably comfortable on good roads and had a good ride despite the stiffer springs and shocks. On washboard roads, however the car had a tendency to bound up and down causing it to be more difficult to control. The steering was very quick and responsive with 2.39 turns lock to lock and provided good steering control and directional stability. Wind and road noise are well controlled. It is hard to tell how fast you're going without looking at the speedometer.
Cornering power was limited by the tires. While the S speed-rated (112MPH max) Goodyear Eagle LS tires had reasonably good traction, they liked to break loose during hard cornering without much warning causing the tail to slip out. An inexperienced driver taking a cloverleaf too fast may not be able to catch it before suddenly spinning out.
This is a good CarParts.com for a person who still likes to blast onto the highway from time to time and it has plenty of gadgets to hold your interest during bumper-to-bumper commutes. There is a Driver Information display that can show information like: instant and average gas mileage, oil life range,supercharger boost pressure, and distance to empty. There is also a tire pressure warning system that will tell you if a tire is low on air, but not by how much.
The Monsoon eight-speaker 220-watt premium audio system combines a single disk CD player, AM/FM Stereo radio and cassette tape player in a single panel with large, easy to decipher controls. I don't like that the radio display is shared with the clock so you can only see one at the time. A car of this caliber should have a separate clock. The same goes for the outside temperature gauge which you can only see by pressing an "Outside Temp" button on the A/C panel.
One more peeve if I may, this car nearly gave me a coronary. I parked the car at a mall parking lot to have some lunch. Before I got out of the car, I opened the console glove compartment and put my camera in it to hide it from sight. After lunch, I got back on the road and, after about 15 minutes, I remembered the camera and reached in the glove compartment to retrieve it. It was gone!! I was robbed!?!. The car didn't appear to be broken into. Maybe I put it some where else. I pulled off the road and started searching, sweat beading up. It was not under the seat. Not in the trunk. Incredulously, I looked in the console again. Empty. But wait, I reached in and started feeling around. It wasn't a very large compartment at all, but… it seems that it extends forward under the cup holders… WAY under the cup holders. Far enough to swallow my $600 camera when I stepped on the brakes sending it completely out of sight. After another 15 minutes, My heart slowed down enough so that I could resume my trip.
Aside from the camera incident and the less than great handling, I do like this car and think that it is a good pick for someone looking for an attractive, roomy sports sedan that is comfortable, fast and, above all, (this is important to many people) is built in North America by an American company.
How would I improve this car?
Firmer seats with a lumbar adjustment
Add Vehicle Skid Control or Better tires
How does the Regal GS fit your driving style?
Conservative drivers: Get the LS without the supercharger, you'll like it better. The GS has lots of nervous energy and does not like to be held back. It may even entice you to misbehave.
Sporty drivers: This car is great on highways and straight roads with razor-sharp throttle response and good brakes. In the twisties, it's reasonably controllable as long as you don't try to explore its limits.
Fast drivers: Those who want a comfortable sedan will love this supercharged engine, but if you like to get out on winding mountain roads, you will need better tires before exploring any handling limits.
Specifications
2001 Buick Regal GS 4 Door Sports Sedan
Attributes
Details
Engine Type
3.8L 3800 Series II Supercharged V6 Overhead Valve, Cast Iron Cylinder Head and Block, 2 Valves per
Cylinder
Horsepower
240 @ 5,200 RPM
Torque
280 @ 3,600 RPM
Fuel
Recommended
Premium 91 Octane Unleaded.
Transmission
Four Speed Electronically Controlled Transmission (Heavy Duty on GS)
Tires
P225/60R16 S-speed rated all-season touring tires
Overall
Length
196.2″
Wheelbase
109.0
Width
72.7″
Turning
Diameter
37.5 ft Curb to Curb
Steering Ratio
13.3 : 1, 2.39 Lock to Lock
Curb Weight
3,543
Fuel Tank
17.5 Gals.
Miles
Per Gallon
EPA city 18, hwy 27.
Acceleration
0 to 60
7.1 Seconds
Base Sticker
Price
$26,095 plus $600 destination charge
Price As
Tested
$28,110
Standard Equipment
Supercharged 3800 Series II V6 Engine
4-Speed Electronic Automatic Transmission
4-wheel disk brakes with ABS
Automatic Dual-Zone Climate Control Air Conditioning
Magnetic Variable Effort Power Steering
Full Range Traction Control
OnStar Communication System
6-way Power Driver's Seat
Front Cornering Lamps
16″ Aluminum Wheels
Air Filtration System
Fuel/Engine Information Center
Leather Seats
Major Available Options
Olympic Package
Power Tilt and Slide Sunroof
6-way Power Passenger's Seat
Monsoon 8-Speaker System
Steering Wheel Mounted Radio Controls
16″ Chrome-Plated Aluminum Wheels
Heated Driver and Passenger Seats
For more information on the Buick Regal, visit Buick.com
Any information provided on this Website is for informational purposes only and is not intended to replace consultation with a professional mechanic. The accuracy and timeliness of the information may change from the time of publication.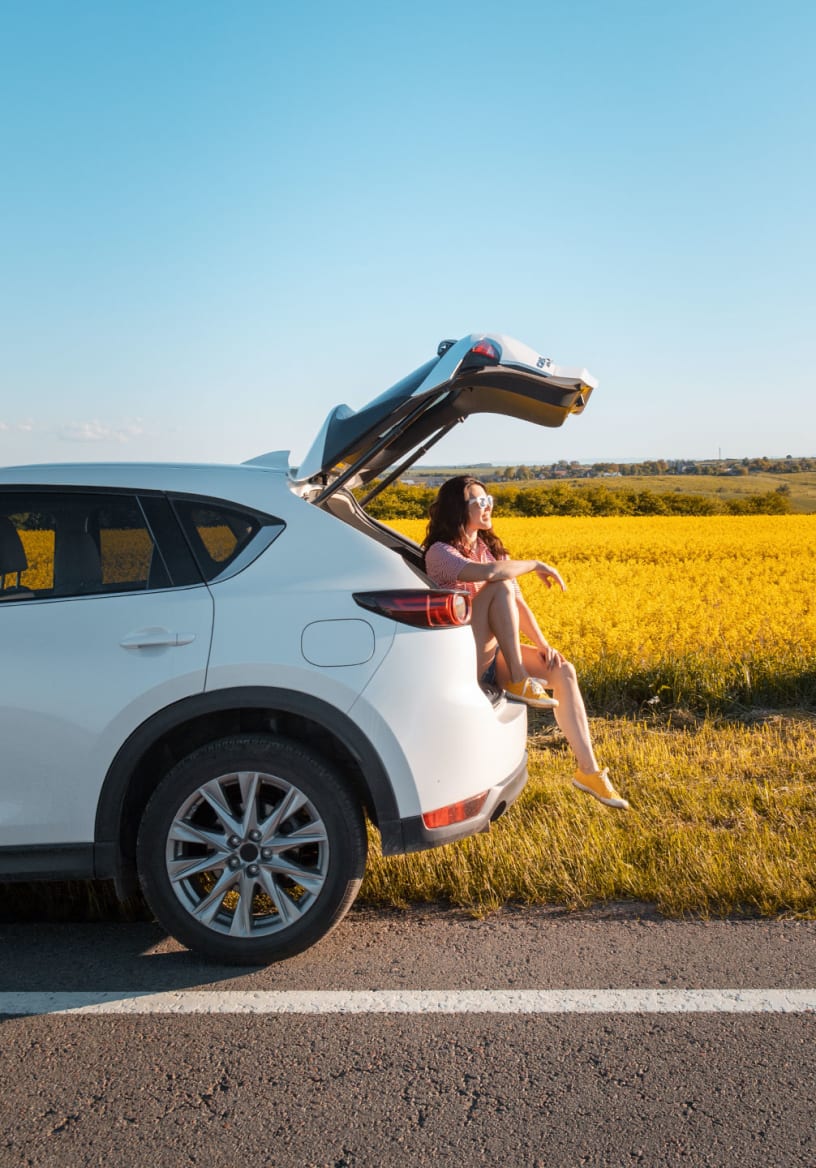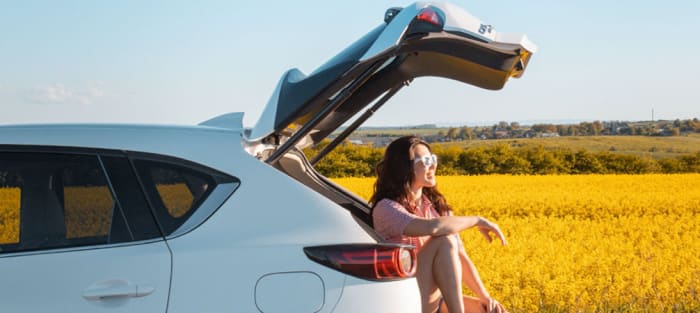 Get Premium Automotive Content
Guides & features that can help you extend the service life of your car delivered straight to your inbox.
Thank you for signing up. Your coupon is on its way to your inbox.