Reading Time:
8
minutes
Nothing in recent memory has captured the hearts and imagination of the American public like the 1986 Ford Taurus and its sibling, the Mercury Sable.  Those two cars have single-handedly changed the shape of vehicles to follow. When these cars hit the showrooms the day after Christmas 1985, their sleek aerodynamic shapes made them look like cars of the future.  These were real head turners during their first year of production. (I had one, I know) This from a couple of inexpensive, mid-sized sedans, one of which became a best seller for years after.
From 1986 until today, the Taurus has kept essentially the same platform, revolutionary back then, but now it is a 20-year-old design that needs to retire in favor of a new vehicle.  That new car is here and it is called the Ford Fusion. While not the revolutionary trendsetter of the original Taurus, The new Ford Fusion is a good looking, clean design that introduces the new face that will be on a number of Fords to come.  That face includes square on square projector-type headlamps and closely-spaced chrome grille slats above and below the front bumper.
The Fusion's styling theme is borrowed from a concept car that Ford was displayed during the 2003 auto show circuit.  It was called the Ford 427 after the legendary performance cars from the '60s. Ford felt that the front styling of the 427 was so successful that it had to find its way onto a production car.
The new Fusion is built on a slightly stretched version of the very competent Mazda 6 platform.  Ford owns a good portion of Mazda and shares a number of components including engines and transmissions with the Japanese company.  The overall size of the Fusion is smaller than the Taurus, but the interior room is almost the same. Ford knew that some people would want more room than the Fusion provides, so last year they introduced the Ford Five Hundred to bridge the gap between the upcoming Fusion and the full-sized Crown Victoria.
The Fusion is a handsome car with a neat, comfortable interior.  The pre-production prototypes that we drove were well put together and felt solid over any of the road surfaces that we experienced on our day-long press introduction drive.  Before the day was out, we had accumulated almost 200 miles of city, freeway and twisty mountain road driving around Southern California.
Even though these cars were prototypes, which means they were built on a slow-moving assembly line where assembly workers were learning how to assemble them, the fit and finish were first-rate.  Body seams were precise and even, paint was flawless and there was very little wind noise at any speeds that we were able to attain on these public roads.
The driver's seat on our well equipped SEL had a 6-way power adjuster with manual recline and manual lumbar adjustment.  The steering wheel was adjustable for height and reach and had a nice meaty grip. There were steering wheel buttons for cruise control, audio system, and climate control system.  The climate control buttons allowed you to change temperature and fan speed without removing your hands from the steering wheel.
| | |
| --- | --- |
| Category: | $18,000 – $25,000 Front-drive Mid-size Sedan |
| Who should buy this car: | Anyone looking for a mid-sized family sedan with clean styling and good build quality with an American name |
| Comparable models in this class: | Buick LaCross, Chevrolet Malibu, Chrysler Sebring, Dodge Stratus, Honda Accord, Hyundai Sonata, Kia Optima, Mazda 6, Mitsubishi Galant, Nissan Altima, Pontiac G6, Saturn L, Subaru Legacy, Suzuki Verona, Toyota Camry, Volkswagen Passat  |
The instrument cluster was clean and easy to read.  We noticed some reflections that caused the dials to appear washed-out when the sun was in certain positions, but that didn't happen very often.  The central stack where the radio and air conditioning controls live is uncluttered and well laid out. That central panel on the SEL comes in a glossy piano black or a dark wood grain depending on interior color and trim.  That trim effect is carried over to horizontal strips that run from each side of the stack to the end of the dash. Other models get a different look for a total of four dash treatments. On our SEL, there was a round clock dial at the top of the stack and a single-zone automatic climate control system at the bottom.  The radio had six proper station select buttons and a clean, uncluttered layout.
Ford used soft-touch surfaces on the dash and door panels rather than hard plastic for a richer feel.  On the charcoal black interior, Ford decided to go with contrasting, oatmeal-colored stitching which nicely emulated the interior of the 427 show car.
During our test drive, we had a chance to sample the road manners of the Fusion in a variety of conditions including freeway driving where the directional stability proved to be first-rate.  Good directional stability makes for a relaxing driving experience where the car goes the way it is pointed without having to make constant steering corrections. 
As with any car, road noise is dependant on the pavement surface.  Blacktop is usually the quietest and coarse concrete surfaces produce the most noise.  On our test car, which was equipped with 17″ Michelin V rated rubber, the road noise on course pavement was well muted.
The Fusion is available with two engines.  The base model has a160 horsepower 2.3-liter Inline 4 cylinder engine. As 4 bangers go, this is a smooth one with enough power to keep the average driver satisfied.  The 4 cylinder engine is available on all trim levels and is coupled to a 5-speed manual-shift transmission or an optional 5 speed automatic.
The V6 is the 24 valve 3.0 liter double overhead cam (DOHC) Duratec engine that powers a number of other vehicles in the Ford stable including the Five Hundred and the Freestyle.  The difference is that the Fusion is equipped with variable valve timing in order to boost the horsepower to 221 whereas the Five Hundred makes do with 203 hp. While the heavier Five Hundred feels a bit underpowered, the Fusion feels alive and responsive.
Coupled to the smooth running V6 is a 6-speed automatic transmission, a first in this class.  Unfortunately, Ford chose to not include a manual shift mode for this gearbox which would have allowed more driver control for those who would appreciate it.  The 6-speed automatic was a very smooth performer with the computer choosing the ideal shift points for any driving situation that we encountered. A manual transmission is not available with the V6.
The fun part for us was carving up the canyon roads that snaked around the foothills surrounding the Los Angeles basin.  On these types of roads, our Fusion behaved itself admirably for a mid-sized front-wheel-drive sedan. Steering felt connected with the road and inspired confidence as my driving partner and I each took turns trying to unnerve the other on the narrow, winding mountain roads.  We took turns driving and doing navigator duty and, after a couple of hours of this, we decided that it was a draw and laughed as we discussed the negative effect that this type of driving would have if our significant other was riding shotgun instead of another cowboy journalist.  The Fusion didn't mind either, proving to us that it was more than up to the type of driving that 95 percent of the people who would buy this car would never put it through.
So if you are among those 95%, why should you care about this type of testing?  Because if you were suddenly faced with a situation where you needed to do a series of evasive maneuvers to avoid an accident, you can be sure that the Fusion is up to the task.
About two weeks after this preview drive, I had a chance to drive a Mercury Milan (which is a twin of the Fusion) on a race track for a couple of laps.  The course had a high-speed section followed by a hairpin turn and several other challenging twists and turns to make life interesting. The car handled the course beautifully for a front-wheel-drive family sedan, displaying balanced steering control and very good stopping power with excellent steering and pedal feel.
Remember, our test car was the SEL which was equipped with 17″ wheels and low profile V-rated touring tires (the Milan was also equipped with these tires).  The other models are shod with 16″ tires with a higher profile and a more conventional T rating. Because of their somewhat higher profile, the 16″ tires ride a bit softer and more comfortable, but do not have the handling limits that our test car with the touring tires had.  I had a chance to sample a Fusion SE with the 16″ tires and the difference was noticeable. Although the car was still safe and had responsive steering control, it did not have the maximum cornering power or steering sharpness that was available with the touring tires. With any car that you buy, the type of tire can make a big difference in handling when you push a car to its limits.
The starting price for the Ford Fusion is $17,795.  This pricing strategy should make the Fusion competitive in this crowded class and the smart styling and excellent road manners should bring it the rest of the way.  For that price, you get a Fusion S model with the 4 cylinder engine and 5-speed manual transmission. The 4 cylinder is the same excellent engine used in the Mazda 3, 5 and 6.  It is smooth and provides adequate power for most driving needs. You also get power windows, door locks and mirrors, Air conditioning, Cruise control and a decent sound system with CD player.  If you can't see yourself learning to shift a manual, the automatic version can be had for an additional $825 for a total of $18,620. What you don't get for that price is Antilock Brakes ($595 extra) and side and curtain airbags (another $595).  Equipped with these two options, the automatic Fusion comes in at $19,810. Still a decent price.
The sticker price for our Fusion SEL V6 test car with 6-speed automatic and loaded with all the options except for traction control was $26,465.  Not bad at all for what you get.
Next year, Ford plans to offer the Fusion with an optional all-wheel-drive system.  Then the year after that, a full hybrid version will be available. The Fusion shares this platform with the Mercury Milan as well as a more upscale version from Lincoln called the Lincoln Zephyr.
This is a happy looking, fun to drive, comfortable car that is priced right.  During our drive, we even had people pull up next to us to give the car a thumbs up. Borrowing a gesture from a couple of noted movie critics, I'll give this new Fusion two thumbs up.
Specifications
 
4 Cylinder
V6

Engine Type

2.3 liter DOHC 16-valve inline 4 cylinder with variable valve timing

3.0 liter DOHC 24-valve V6 Duratec with variable valve timing

Horsepower

160 @ 6,500 RPM

221 @ 6,250 RPM

Torque

150 ft-lbs. @ 4000 rpm

205 ft-lbs. @ 4,800  RPM

Fuel Recommended

Regular Unleaded.

Transmissions (std)

 

Transmissions (opt.)

5-speed manual

 

5-speed automatic

6-speed Automatic Transmission

 

N/A

Drive Type

Front-wheel drive

Tires

P205/60TR16 all season  ( P225/50VR17 all season on SEL )

Overall Length

190.2″

Wheelbase

107.4 "

Width

72.2″

Turning Diameter

38.7 ft Curb to Curb

Curb Weight

3,101 lb

3,280 lb

Fuel Tank

17.4 Gals.

17.5 Gals.

Miles Per Gallon

N/A

Base Sticker Price

$17,145  plus $650 Destination Charge

$20,625  plus $650 Destination Charge
Standard Equipment (Partial list)
S model:
2.3 Liter 4 cylinder engine

5-speed manual transmission

4-wheel disc brakes

Full wheel covers

Cloth upholstery

Air conditioning

Tilt and telescopic steering wheel

Power windows

Power door locks

Power mirrors

Cruise control

Cruise controls on steering wheel

AM/FM stereo CD player with MP3 stereo and 4 speakers
SE adds…
Trip computer

6-way power driver seat with manual recline and lumbar support

Audio and cruise controls on steering wheel

Carbon trim on dash and console

AM/FM stereo CD player with MP3 stereo and 6 speakers
SEL adds…
Clock

External temperature display

Alloy rims

P225/50VR17 tires

Front fog/driving lights

Automatic climate control air conditioning

Leather-wrapped steering wheel
Major Available Options (Partial List, depends on model, some options only available as part of a package, see your Ford dealer for details)
3.0 liter 221 horsepower V6 engine with 6-speed automatic transmission

5-speed Automatic transmission for 4 cylinder models  (Late availability)

ABS brake system

Traction control (for V6 only)

Leather seats

Side and curtain airbags with rollover sensor

Power moonroof

Audiophile 6-Disc In-Dash Changer w/MP3 Player and 8-Speakers

Heated Front Seats

Aluminum Wheels (for SE)
Any information provided on this Website is for informational purposes only and is not intended to replace consultation with a professional mechanic. The accuracy and timeliness of the information may change from the time of publication.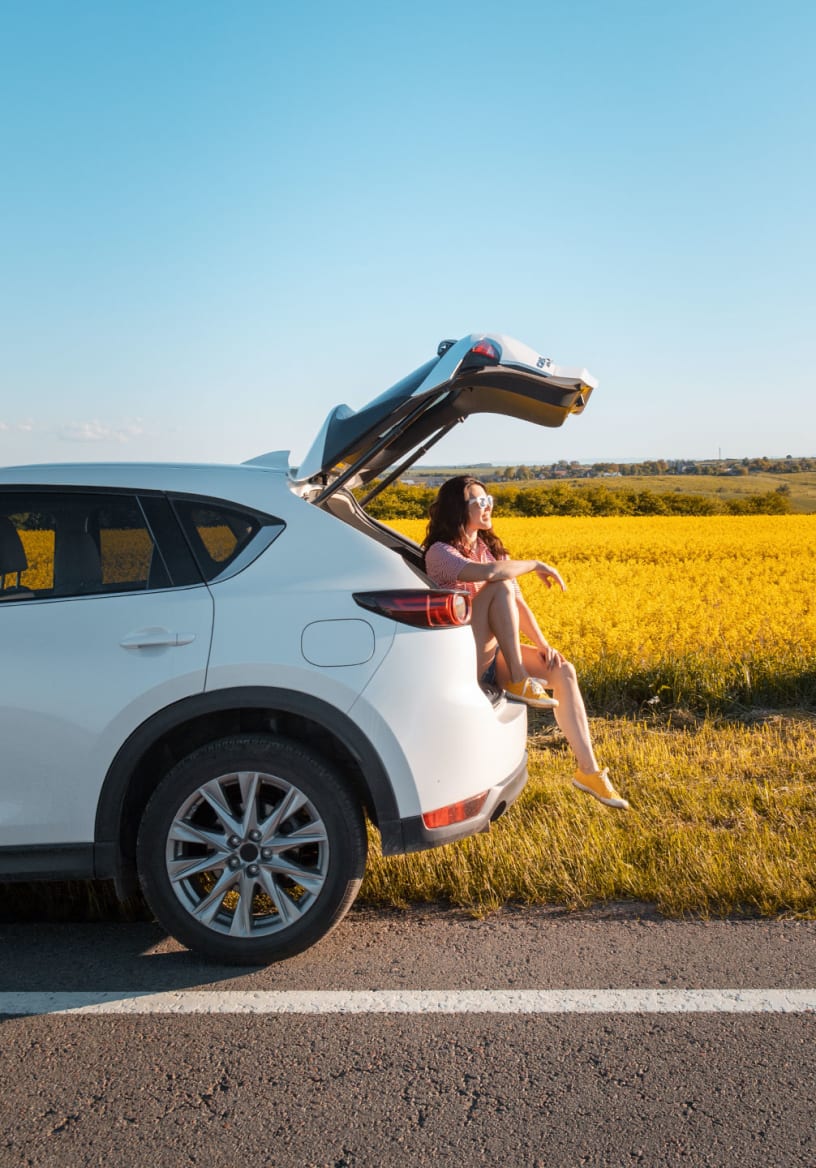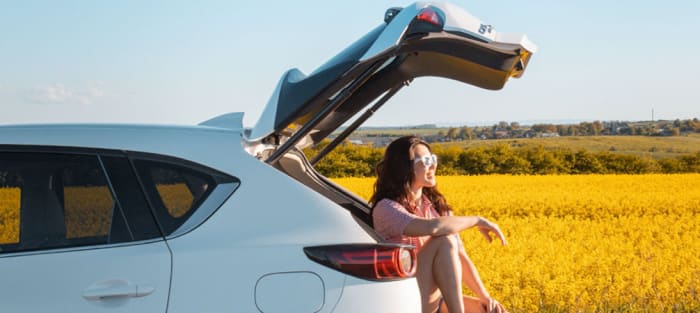 Get Premium Automotive Content
Guides & features that can help you extend the service life of your car delivered straight to your inbox.
Thank you for signing up. Your coupon is on its way to your inbox.