Reading Time:
3
minutes
The headliner is the material that covers your car interior's roof. Most modern vehicles are equipped with a headliner inside their cabins. However, headliners are more than just decorative pieces of fabric that cover the bare metal of your vehicle's chassis.
What Is the Purpose of a Headliner?
Headliners provide insulation against heat and noise, and they also usually conceal wiring and hardware for electrical components, antennas, and other accessories. Headliners are made up of several layers of different materials, one of which is foam or polyurethane, which is either sprayed or attached to a headliner board. This layer also makes the headliner softer to touch.
This thin layer of insulation allows the vehicle to preserve its interior temperature,  to stay cooler on a hot sunny day, or warmer on a freezing winter night. Additionally, the layer of insulation also lessens wind noise, especially at highway speeds. The foam layer can also improve your vehicle's acoustics because of its sound-dampening qualities.
What Are the Different Fabric Types for Headliners?
Most vehicles use automotive headliner fabric. This type of headliner fabric is used for a wide range of vehicles and even boats because it is lightweight, thin, and made from polyester, which makes it durable and moisture-resistant. You can easily clean automotive headliner fabric with a damp cloth. This type of headliner fabric is also affordable and can come in different colors, so you can easily replace your headliner with another one with a different color if you desire. However, this type of headliner can feel cheap.
Luxury vehicles can have headliners made from nicer materials like Alcantara, which is more durable, resistant to stains, and nicer to touch. Aftermarket manufacturers also offer many different types of materials like leather, vinyl, or suede.
How Long Does a Car Headliner Last?
Vehicle manufacturers have designed their headliners to last for many years. Expect them to last for at least 10 years before needing repairs. However, exposure to heat and sunlight eventually takes a toll, and either the material on the headliner's edges or the headliner's foam backing dries up.
When the headliners start drooping from the ceiling, they can't simply be reattached because the foam has worn out and needs to be removed from the headliner board.
Can Headliners Be Repaired?
Sagging headliners can be repaired using glue. However, headliners need spray-on glue so they can adhere properly to the headliner board.
You can also reattach the headliner using a steam cleaner and paint roller. The steam roller will be able to make the old glue adhere again while the paint roller is supposed to spread the headliner without making creases.
How Much Does a Replacement Headliner Cost?
Replacing your vehicle's headliner will probably cost around $150 to $450 including labor. The price largely depends on the length of the headliner and the material type.
Any information provided on this Website is for informational purposes only and is not intended to replace consultation with a professional mechanic. The accuracy and timeliness of the information may change from the time of publication.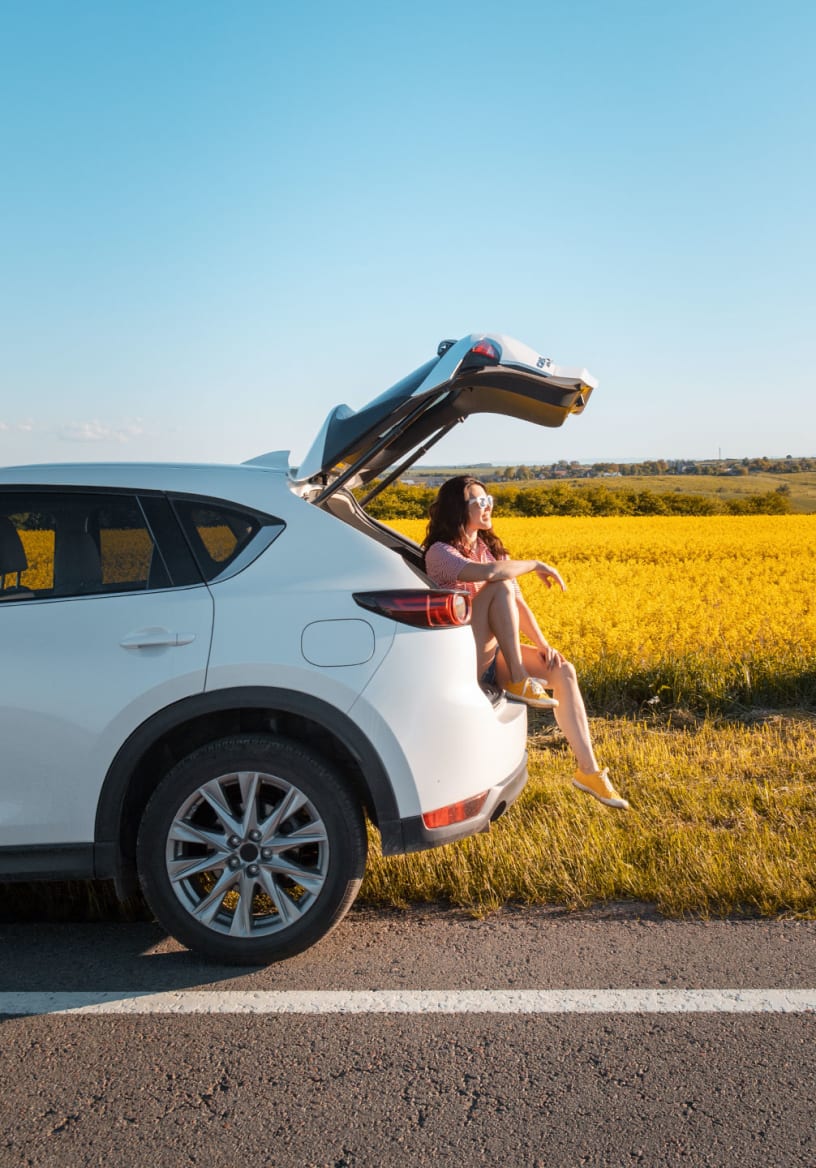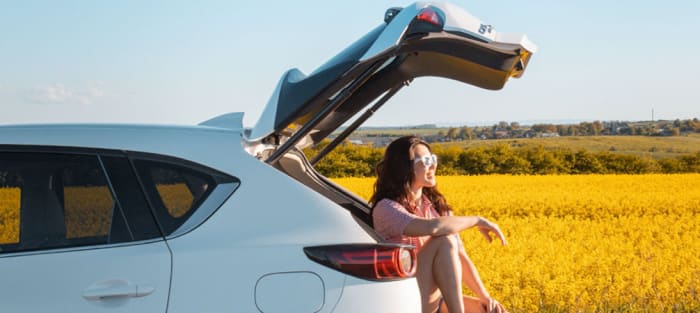 Join our list!
Get access to our exclusive blog content and regular articles + a special 10% coupon awaits on your next parts purchase at CarParts.com
Thank you for signing up. Your coupon is on its way to your inbox.