Reading Time:
7
minutes
The P0128 code stands for "Engine Coolant Temperature Below Thermostat Regulating Temperature," meaning the powertrain control module (PCM) has detected that the engine is running cooler than it should (under 200 degrees).
Low coolant levels, a stuck engine coolant thermostat, and issues with the coolant temperature sensor or its wiring can cause code P0128.
Symptoms of the P0128 code include an illuminated check engine light, longer warm-ups, and significantly decreased engine temperatures while driving on a highway.
Codes that illuminate the MIL (Check Engine) light without noticeable symptoms tend to be ignored by many drivers. The problem with that strategy is that, unless you have an active misfire (it flashes if a misfire is bad enough), the MIL light only knows how to tell you there's a problem – it doesn't tell you how many problems the ECM/PCM has detected.
So, for example, if you drop by the parts store or use your own scanner and you get, for example, a P0128 code and then think "I'll take care of that later," when "later" finally arrives, you discover you have about five or six different problems that have piled up behind the first one that illuminated the MIL.
What Does Code P0128 Mean?
Code P0128 stands for Engine Coolant Temperature Below Thermostat Regulating Temperature. It means that the ECM/PCM has "noticed" that the engine coolant temperature is consistently running below thermostat regulating temperature. In other words, the engine is running cooler than it should.
The P0128 code is set when the engine control module (ECM) determines that coolant temperature is lower than the original equipment thermostat's opening temperature. To put it another way, the engine is running too cool or the temperature does not increase quickly enough. The engine must reach operating temperature promptly so that the vehicle can enter "closed-loop" mode. 
In this mode, when everything is warmed up, the ECM begins to use the oxygen sensor(s) for fuel control. It's all about fuel economy and emissions. 
Like so many other components we don't often think about (like the PCV valve, for example), the ECM/PCM has within its programming the opening temperature of the engine's cooling system thermostat. It's important to note that some OEMs will store a P0125 code if the condition that triggered the P0128 gets bad enough that the engine begins to run even cooler.
Continue reading for more information about P0128. You can also quickly jump to the possible causes.
Got other codes on your scan tool? You can search our OBD codes list.
A Closer Look at Code P0128
A healthy engine should run above 200 degrees. The radiator cooling fan on some vehicles doesn't even engage until after the coolant reaches nearly 230 degrees. So if the engine is expecting 200-230°F (most thermostats open at just under 200°F) but the ECM only sees 170°F, well, you can see why the ECM/PCM algorithm would store the code and illuminate the MIL.
A healthy engine should run above 200 degrees. The radiator cooling fan on some vehicles doesn't even engage until after the coolant reaches nearly 230 degrees. So if the engine is expecting 200-230°F (most thermostats open at just under 200°F) but the ECM only sees 170°F, well, you can see why the ECM/PCM algorithm would store the code and illuminate the MIL.

–Richard McCuistian, ASE Certified Master Automobile Technician
In most cases, if the engine temperature is lower than predicted, the ECM notes that information and keeps it on record. When it happens again, the ECM notes it but also stores a P0128 code and activates the MIL light. 
For this reason, P0128 is often known as a "two-trip" fault. If the engine does reach operating temperature on two consecutive trips after the code is set, the ECM/PCM clears the code and extinguishes the MIL.
The cool-running engine condition that triggers a P0128 may or may not incur damage. For example, other than the obvious impact a cold running engine can have on emissions and fuel economy, an engine that runs too cold for too long can begin to develop crankcase sludge even if the oil is changed regularly.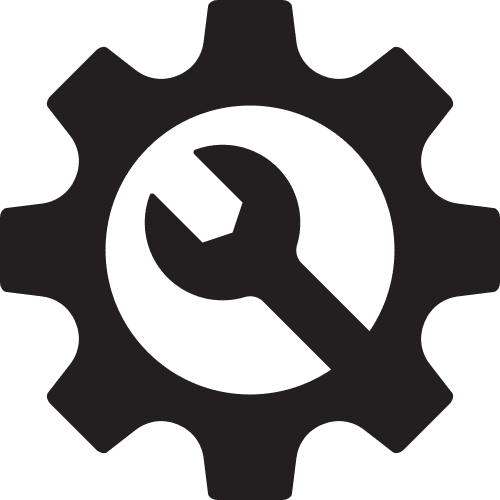 Pro Tips are nuggets of information direct from ASE-certified automobile technicians working with CarParts.com, which may include unique, personal insights based on their years of experience working in the automotive industry. These can help you make more informed decisions about your car.
What are the Possible Causes of the P0128 Code?
It's important to know the possible causes of a P0128 code so you can take the necessary preventive measures. 
The most common causes of P0128 include:
Low coolant level (an air pocket trapped at the engine coolant sensor)
The engine coolant thermostat is stuck in an open position or is opening too soon. If the thermostat is stuck WIDE open rather than just barely open, a P0125 will be stored.
The engine coolant temperature sensor or one of the wirings connected to it has issues – this is very rare.
Faulty intake air temperature (IAT) sensor – even more rare
Cooling fan stuck on (many vehicles turn off the fan above a certain vehicle speed).
ECM issues (e.g., software in need of an update) – very, very rare
What are the Common Symptoms of the P0128 Code?
Here are the symptoms you are most likely to experience if your vehicle is triggering the trouble code P0128:
Warm-up takes longer 
Highway driving causes the temperature of the engine to decrease significantly
Temperature gauge indicates cooler than it usually does 
Heater won't perform optimally
Reduced fuel economy (usually not that noticeable with a P0128)
Failed emissions test or monitors "not ready" for emissions testing
How to Diagnose the P0128 Code
There are numerous potential causes for code P0128. As such, diagnosis can be difficult. For an idea of how to troubleshoot the code, check out the video below:
How to Fix the P0128 Code
There are multiple reasons why code P0128 might be stored. Therefore, there isn't a "magic bullet" fix for the issue. You'll need to diagnose the code accurately, as outlined above, then perform any necessary repairs.
Note by ASE-certified mechanic Richard McCuistian:
"Personally, I always begin with "cheap and easy." If the thermostat is easy to change and doesn't cost much (which isn't the case on every vehicle), I always start there and then clear the code. If the thermostat doesn't take care of it (i.e., the engine still runs cold and the P0128 returns), I've eliminated it as the cause."
The code could be triggered by anything from a low coolant level to a faulty thermostat that you may need to replace, so you must do your homework.  
Important Warning: If you decide to replace the thermostat yourself, you need to know that refilling the cooling system isn't like pouring water in a bucket. Air tends to get trapped in some systems, so make sure you know how to properly refill the cooling system before even beginning the job of replacing the thermostat. Ignoring this very important warning can lead to more than one kind of disaster, including personal injury. 
Also, keep in mind that all vehicles are different. When troubleshooting and repairing diagnostic trouble codes, you should consult the factory repair information for your application. 
Repair manuals, such as those from Chilton, are useful, but an ALLDATA subscription is even better. ALLDATA has single-vehicle subscriptions for DIYers that provide detailed factory repair information. 
How Long Can You Drive with a P0128 Code?
Although it may be possible to drive short distances with code P0128 set, you should get the issue fixed by a professional right away. Doing so will help ensure your vehicle keeps running at its best while also helping to prevent any additional damage.
Other Notes About P0128
When the coolant does not reach the optimum temperature, it can cause poor engine performance and bad fuel economy. Since this often indicates a problem with the thermostat, regardless if you are driving a Dodge, a Ford, or a Jeep, the P0128 code is likely to appear once your coolant thermostat or temperature sensor fails. 
Of course, as was mentioned earlier, there are other potential causes for the code, as well. 
When the code pops up, bring your vehicle to your trusty mechanic and have it checked. Otherwise, the damage can progress to other parts of the vehicle, leaving you with more repairs and larger expenses to take care of in the long run. 
Prevent this from happening by detecting the symptoms of code p0128 earlier on and addressing what needs fixing.
Products Mentioned in this Guide
Any information provided on this Website is for informational purposes only and is not intended to replace consultation with a professional mechanic. The accuracy and timeliness of the information may change from the time of publication.