{
    "lazyNodes": false,
    "abFitnotesFlag": false,
    "abCrawlReviews": false,
    "productOptionsCookie": false,
    "orderDelayFlag": false,
    "skipSessionCookie": false,
    "covidMessage": false,
    "fullTitleCookie": false,
    "nrLoggerCookie": false,
    "checkoutReviewCookie": false,
    "productOptionSeqCookie": false,
    "maintenanceFlag": false,
    "bufferETACookie": false,
    "multiShippingDiscountFlag": false,
    "newFitmentFlag": false,
    "surveyOptInFlag": false,
    "crossSellFlag": false,
    "skuMappingFlag": false,
    "paySplitCookie": false,
    "callDisableFlag": false,
    "zipPaymentFlag": "u",
    "hassleFreeReturn": false,
    "lifetimeReplacement": false,
    "cpn_off": false
}
Helpful Automotive Resources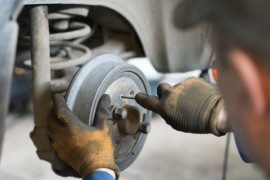 How Long Do Drum Brakes Last?
Since drum brakes are usually on the rear, they don't do as much stopping as the front, and aren't quite as wear prone anyway. However, drum brakes can and do pick up and trap lots of material if the vehicle is driven in muddy places with lots of gravel.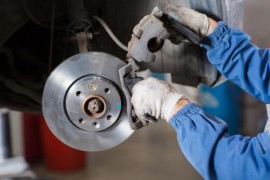 Why Are My New Brakes Squeaking?
Squeaking, when it does happen, is created by the resonant frequency of the squealing pad lining being amplified as it is carried into the caliper and caliper bracket.– Richard McCuistian, ASE Certified Master Automobile Technician