{
    "lazyNodes": false,
    "abFitnotesFlag": false,
    "abCrawlReviews": false,
    "productOptionsCookie": false,
    "orderDelayFlag": false,
    "skipSessionCookie": false,
    "covidMessage": false,
    "fullTitleCookie": false,
    "nrLoggerCookie": false,
    "checkoutReviewCookie": false,
    "productOptionSeqCookie": false,
    "maintenanceFlag": false,
    "bufferETACookie": false,
    "multiShippingDiscountFlag": false,
    "newFitmentFlag": false,
    "surveyOptInFlag": false,
    "crossSellFlag": false,
    "skuMappingFlag": false,
    "paySplitCookie": false,
    "callDisableFlag": false,
    "zipPaymentFlag": "u",
    "hassleFreeReturn": false,
    "lifetimeReplacement": false,
    "cpn_off": false
}
Helpful Automotive Resources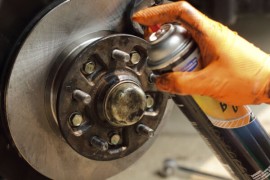 How to Use Brake Cleaners: When to Use Them + Alternatives
Before using brake cleaners, you must a mask, safety glasses, and gloves as a safety precaution. You'll also need a jack to lift your vehicle to access the brakes. Once that's done, follow the steps below: Step 1: Place a jack on the wheel you plan on cleaning, then secure the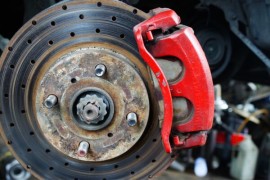 Are Your Brakes Locking Up? Here's Why
Brake lockup can happen during a panic stop or when traversing over icy roads. In some cases, lightly stepping on the brake pedal is enough to cause the wheels to lock up.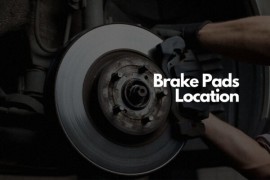 Where Are Brake Pads Located?
Before trying to access the brake pads, park your vehicle on a dry and flat surface. Otherwise, it might move or wobble while you're accessing the brake pads. Put wheel chocks on the wheels you're not working on for extra precaution.