{
    "lazyNodes": false,
    "abFitnotesFlag": false,
    "abCrawlReviews": false,
    "productOptionsCookie": false,
    "orderDelayFlag": false,
    "skipSessionCookie": false,
    "covidMessage": false,
    "fullTitleCookie": false,
    "nrLoggerCookie": false,
    "checkoutReviewCookie": false,
    "productOptionSeqCookie": false,
    "maintenanceFlag": false,
    "bufferETACookie": false,
    "multiShippingDiscountFlag": false,
    "newFitmentFlag": false,
    "surveyOptInFlag": false,
    "crossSellFlag": false,
    "skuMappingFlag": false,
    "paySplitCookie": false,
    "callDisableFlag": false,
    "zipPaymentFlag": "u",
    "hassleFreeReturn": false,
    "lifetimeReplacement": false,
    "cpn_off": false
}
Helpful Automotive Resources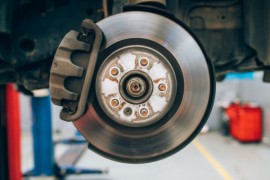 How Often Do Brakes Need to Be Replaced?
Drum brakes are still a thing on some new vehicles, but since they're usually in the rear, drum brakes don't usually require as much service as front disc brakes. When to Replace Your Brakes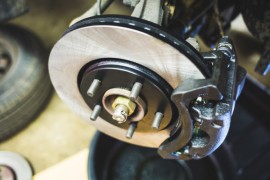 A Short Course on Brakes
When you step on the brake pedal, you are actually pushing against a plunger in the master cylinder, which forces hydraulic oil (brake fluid) through a series of tubes and hoses to the braking unit at each wheel. Since hydraulic fluid (or any fluid for that matter) cannot be compressed,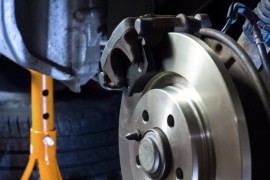 How Do Car Brakes Work?
Stepping on the pedal activates its lever and its connected piston. Powered by your foot, the lever forces a piston inside the master cylinder. The piston then displaces brake fluid out of the cylinder and into the lines that lead to either the brake calipers (in a disc brake system)