{
    "lazyNodes": false,
    "abFitnotesFlag": false,
    "abCrawlReviews": false,
    "productOptionsCookie": false,
    "orderDelayFlag": false,
    "skipSessionCookie": false,
    "covidMessage": false,
    "fullTitleCookie": false,
    "nrLoggerCookie": false,
    "checkoutReviewCookie": false,
    "productOptionSeqCookie": false,
    "maintenanceFlag": false,
    "bufferETACookie": false,
    "multiShippingDiscountFlag": false,
    "newFitmentFlag": false,
    "surveyOptInFlag": false,
    "crossSellFlag": false,
    "skuMappingFlag": false,
    "paySplitCookie": false,
    "callDisableFlag": false,
    "zipPaymentFlag": "u",
    "hassleFreeReturn": false,
    "lifetimeReplacement": false,
    "cpn_off": false
}
Helpful Automotive Resources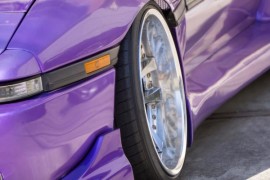 What Is Negative Camber? Wheel Alignment Angles Explained
Some racers and car enthusiasts set their camber angle so that it leans inward at the top (negative) beyond the vehicle manufacturer's specifications. They do this because negative camber can increase handling during extreme performance driving.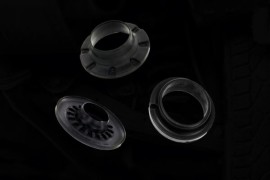 Diagnosing and Replacing a Bad Coil Spring Insulator
For those of you wondering if coil spring insulators are an important part of your car, ask yourself this question: "are coil springs necessary?". Coil spring insulators prevent your coil springs from sustaining damage caused by vibrations while you drive.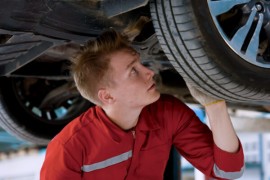 Common Reasons Why Your Car Is Leaning to One Side
Tire issues can be the reason your car leans to one side even when parked. For example, an underinflated tire is smaller than a fully inflated one, and their size difference can make your vehicle slightly tilted to one side.