{
    "lazyNodes": false,
    "abFitnotesFlag": false,
    "abCrawlReviews": false,
    "productOptionsCookie": false,
    "orderDelayFlag": false,
    "skipSessionCookie": false,
    "covidMessage": false,
    "fullTitleCookie": false,
    "nrLoggerCookie": false,
    "checkoutReviewCookie": false,
    "productOptionSeqCookie": false,
    "maintenanceFlag": false,
    "bufferETACookie": false,
    "multiShippingDiscountFlag": false,
    "newFitmentFlag": false,
    "surveyOptInFlag": false,
    "crossSellFlag": false,
    "skuMappingFlag": false,
    "paySplitCookie": false,
    "callDisableFlag": false,
    "zipPaymentFlag": "u",
    "hassleFreeReturn": false,
    "lifetimeReplacement": false,
    "cpn_off": false
}
Helpful Automotive Resources
What Is a Powertrain Malfunction?
A powertrain malfunction is a general term used to describe a problem in the engine or transmission. This is usually represented by a warning message, check engine light, or a wrench icon. Powertrain Components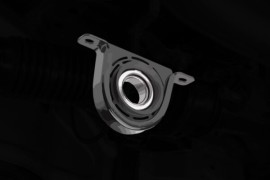 Drive Shaft Bearing: Definition, Importance, and Other Related FAQs
The drive shaft support bearing, which is also called the carrier bearing, is commonly found on two-piece driveshafts. This bearing has a rubberized material that's engineered to reduce vibration. It is designed to help carry the weight of the driveshafts, keep them aligned, and secure them to the chassis.