{
    "lazyNodes": false,
    "abFitnotesFlag": false,
    "abCrawlReviews": false,
    "productOptionsCookie": false,
    "orderDelayFlag": false,
    "skipSessionCookie": false,
    "covidMessage": false,
    "fullTitleCookie": false,
    "nrLoggerCookie": false,
    "checkoutReviewCookie": false,
    "productOptionSeqCookie": false,
    "maintenanceFlag": false,
    "bufferETACookie": false,
    "multiShippingDiscountFlag": false,
    "newFitmentFlag": false,
    "surveyOptInFlag": false,
    "crossSellFlag": false,
    "skuMappingFlag": false,
    "paySplitCookie": false,
    "callDisableFlag": false,
    "zipPaymentFlag": "u",
    "hassleFreeReturn": false,
    "lifetimeReplacement": false,
    "cpn_off": false
}
Helpful Automotive Resources
P0067 Code: Air Assisted Injector Control Circuit High
An OBD-II code is designed to inform you about potential issues your vehicle may have. To successfully resolve it, you must first know what the logged code means. Read on to learn more about the common triggers and symptoms associated with the code P0067. What Does the P0067 Code Mean?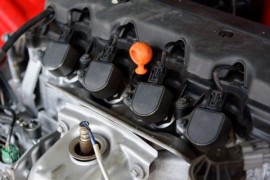 P0354 Code: Ignition Coil "D" Primary/Secondary Circuit
The powertrain control system (PCM) manages the ignition coils that ignite the spark plugs at precisely the right time. If the PCM detects a potential problem with the ignition coil "D" (which is the cylinder #4 ignition coil) or its circuit, code P0354 may be set. What Does the P0354 Code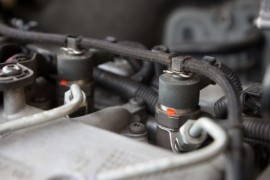 P0170 Code: Fuel Trim (Bank 1)
To ensure the air-fuel ratio of the mixture burns as efficiently as possible, the powertrain control module (PCM) tweaks the vehicle's fuel trim over short and long periods. If the computer cannot properly adjust the air-fuel mix, it will log the diagnostic trouble code P0170. What Does the P0170 Code Mean?