{
    "lazyNodes": false,
    "abFitnotesFlag": false,
    "abCrawlReviews": false,
    "productOptionsCookie": false,
    "orderDelayFlag": false,
    "skipSessionCookie": false,
    "covidMessage": false,
    "fullTitleCookie": false,
    "nrLoggerCookie": false,
    "checkoutReviewCookie": false,
    "productOptionSeqCookie": false,
    "maintenanceFlag": false,
    "bufferETACookie": false,
    "multiShippingDiscountFlag": false,
    "newFitmentFlag": false,
    "surveyOptInFlag": false,
    "crossSellFlag": false,
    "skuMappingFlag": false,
    "paySplitCookie": false,
    "callDisableFlag": false,
    "zipPaymentFlag": "u",
    "hassleFreeReturn": false,
    "lifetimeReplacement": false,
    "cpn_off": false
}
Helpful Automotive Resources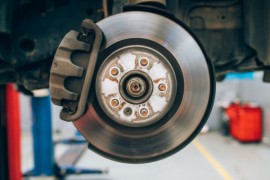 How Often Do Brakes Need to Be Replaced?
Your brakes are made up of several components—all of which will inevitably wear out over time. The first that would typically need replacement would be your brake pads. On any vehicle except some hybrids, the front brakes do most of the stopping, so the rear brakes will typically last longer.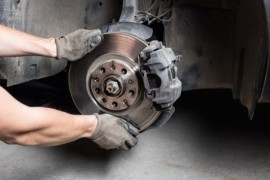 Grinding Noise When Driving: Causes, What to Do
Do you hear a grinding or scraping noise coming from your car's undercarriage while driving? Not only is the sound annoying, but it can also indicate a problem that compromises overall vehicle safety. You'll want to find out what's causing the noise so that you can fix the issue right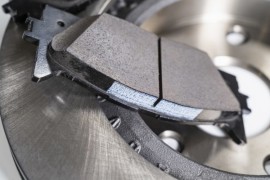 Best Brake Pad Sets: Improve Your Stopping Power Instantly
Out of all the components of the braking system, brake pads need the most attention because they will eventually wear out and need to be replaced. Because they come in pairs, both pads will need to be replaced even if only one shows signs of failure.