{
    "lazyNodes": false,
    "abFitnotesFlag": false,
    "abCrawlReviews": true,
    "productOptionsCookie": false,
    "orderDelayFlag": false,
    "skipSessionCookie": false,
    "covidMessage": false,
    "fullTitleCookie": false,
    "nrLoggerCookie": true,
    "checkoutReviewCookie": false,
    "productOptionSeqCookie": false,
    "maintenanceFlag": false,
    "bufferETACookie": false,
    "multiShippingDiscountFlag": false,
    "newFitmentFlag": false,
    "surveyOptInFlag": true,
    "crossSellFlag": false,
    "skuMappingFlag": false,
    "paySplitCookie": false,
    "callDisableFlag": true,
    "zipPaymentFlag": "c",
    "hassleFreeReturn": true,
    "lifetimeReplacement": true,
    "cpn_off": false
}
Helpful Automotive Resources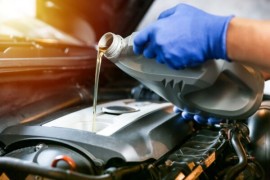 Is Synthetic Oil Bad For Older Cars?
Synthetic oil refers to lubricants that use artificially made chemical compounds. A process called synthesis breaks up petroleum molecules into its component carbons and hydrocarbons. These carbons and hydrocarbons are combined in a different way to synthesize new base oils.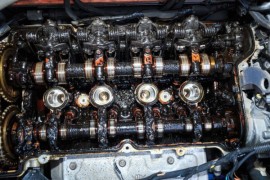 Why Is Engine Sludge Harmful for Your Vehicle?
During oxidation, engine oil molecules degrade and mix with dirt, gasoline, metallic particles, water, gases, and coolant. This creates organic acids and high-molecular-weight polymeric products that react further with one another and form sludge.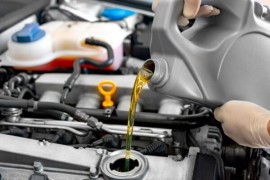 Oil In the Engine: What Does It Do?
Engine oil practically eliminates friction between moving parts in the engine. The hardest working lubricated parts are the connecting rod and main bearings, followed by the piston rings and cylinder walls, and then the camshafts with their bearings.