{
    "lazyNodes": false,
    "abFitnotesFlag": false,
    "abCrawlReviews": false,
    "productOptionsCookie": false,
    "orderDelayFlag": false,
    "skipSessionCookie": false,
    "covidMessage": false,
    "fullTitleCookie": false,
    "nrLoggerCookie": false,
    "checkoutReviewCookie": false,
    "productOptionSeqCookie": false,
    "maintenanceFlag": false,
    "bufferETACookie": false,
    "multiShippingDiscountFlag": false,
    "newFitmentFlag": false,
    "surveyOptInFlag": false,
    "crossSellFlag": false,
    "skuMappingFlag": false,
    "paySplitCookie": false,
    "callDisableFlag": false,
    "zipPaymentFlag": "u",
    "hassleFreeReturn": false,
    "lifetimeReplacement": false,
    "cpn_off": false
}
Helpful Automotive Resources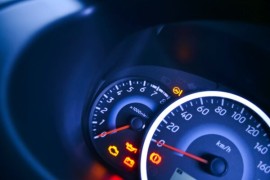 What Does the Power Steering Warning Light Mean?
On platforms that monitor power steering fluid pressure, a loss of pressure due to low fluid or a pump malfunction may turn on the warning light. A clogged reservoir screen starving the pump for fluid may also cause this. What Should You Do When the Power Steering Symbol Appears?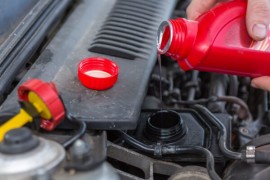 What Color Is Power Steering Fluid and Other FAQ
The two most common types of power steering fluid are red and a very light brown color. In European vehicles, it is green sometimes.–Anthony Harlin, ASE Certified Master Automobile Technician What Causes Power Steering Fluid to Change Color?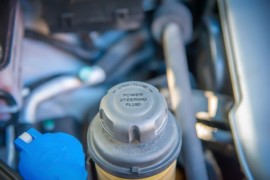 Where is the Power Steering Fluid Located?
On early Toyota Corolla models, you can typically find the power steering fluid in a clear, cylindrical plastic tank on the driver's side. Meanwhile, on a 2012 Honda Civic, the power steering fluid reservoir is located on the passenger's side of the engine bay behind the windshield wiper fluid tank.