{
    "lazyNodes": false,
    "abFitnotesFlag": false,
    "abCrawlReviews": false,
    "productOptionsCookie": false,
    "orderDelayFlag": false,
    "skipSessionCookie": false,
    "covidMessage": false,
    "fullTitleCookie": false,
    "nrLoggerCookie": false,
    "checkoutReviewCookie": false,
    "productOptionSeqCookie": false,
    "maintenanceFlag": false,
    "bufferETACookie": false,
    "multiShippingDiscountFlag": false,
    "newFitmentFlag": false,
    "surveyOptInFlag": false,
    "crossSellFlag": false,
    "skuMappingFlag": false,
    "paySplitCookie": false,
    "callDisableFlag": false,
    "zipPaymentFlag": "u",
    "hassleFreeReturn": false,
    "lifetimeReplacement": false,
    "cpn_off": false
}
Helpful Automotive Resources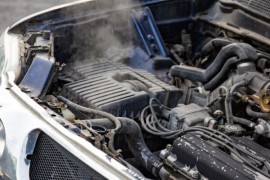 What Does It Mean When the Engine Is Hot While the AC Is Off?
This is particularly problematic since hot engines are a lot more prone to overheating. If an engine overheats the odds of it breaking down and sustaining permanent damage increase exponentially. Potential Causes Of A Hot Engine If the AC is Off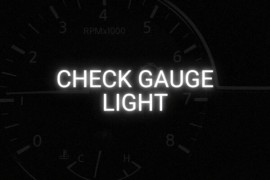 What Does Check Gauges Mean?
It can also mean that certain readings are reaching hazardous levels. For example, the check gauge light can illuminate once the PCM detects the temperature of your coolant is too high. However, take note that not all vehicles have a temperature gauge. Some only have a warning light that's triggered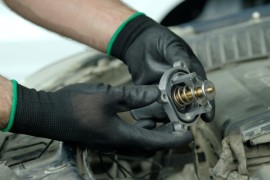 Where Is the Thermostat Located?
In most Chevy Cruze models, you'll find the thermostat in a housing under the top radiator hose. In most Nissan Frontier models, you can find the thermostat located behind the lower radiator hose, which you'll have to remove to access the thermostat. A list of all the possible places where the