{
    "lazyNodes": false,
    "abFitnotesFlag": false,
    "abCrawlReviews": false,
    "productOptionsCookie": false,
    "orderDelayFlag": false,
    "skipSessionCookie": false,
    "covidMessage": false,
    "fullTitleCookie": false,
    "nrLoggerCookie": false,
    "checkoutReviewCookie": false,
    "productOptionSeqCookie": false,
    "maintenanceFlag": false,
    "bufferETACookie": false,
    "multiShippingDiscountFlag": false,
    "newFitmentFlag": false,
    "surveyOptInFlag": false,
    "crossSellFlag": false,
    "skuMappingFlag": false,
    "paySplitCookie": false,
    "callDisableFlag": false,
    "zipPaymentFlag": "u",
    "hassleFreeReturn": false,
    "lifetimeReplacement": false,
    "cpn_off": false
}
Helpful Automotive Resources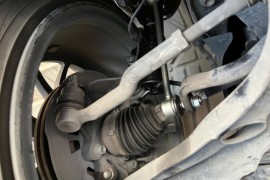 What Happens When a Tie Rod Breaks?
When a tie rod breaks or suffers from any damage, you might notice difficulty steering the vehicle. This may cause you to lose control of the front wheels, and this is especially problematic since they determine the direction of your vehicle.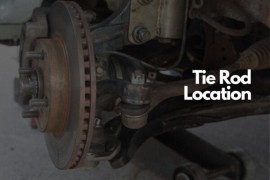 Where is the Tie Rod Located?
Tie rods are part of your vehicle's front suspension and steering system. They link your car's steering wheel to the front wheels. Tie rods come in two parts, the inner tie rod and the outer tie rod.