{
    "lazyNodes": false,
    "abFitnotesFlag": false,
    "abCrawlReviews": false,
    "productOptionsCookie": false,
    "orderDelayFlag": false,
    "skipSessionCookie": false,
    "covidMessage": false,
    "fullTitleCookie": false,
    "nrLoggerCookie": false,
    "checkoutReviewCookie": false,
    "productOptionSeqCookie": false,
    "maintenanceFlag": false,
    "bufferETACookie": false,
    "multiShippingDiscountFlag": false,
    "newFitmentFlag": false,
    "surveyOptInFlag": false,
    "crossSellFlag": false,
    "skuMappingFlag": false,
    "paySplitCookie": false,
    "callDisableFlag": false,
    "zipPaymentFlag": "u",
    "hassleFreeReturn": false,
    "lifetimeReplacement": false,
    "cpn_off": false
}
Helpful Automotive Resources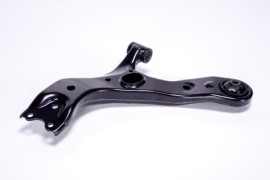 How to Replace a Front Lower Control Arm
If you decide to have a professional replace your control arm, which is a smart move if you're uncertain of your mechanical prowess, expect to pay anywhere from around $500 to well over $1,000. The job can be even more costly if you have a high-end luxury or performance car.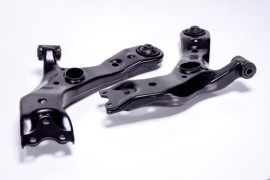 Common Control Arm Symptoms
For example, I recently had to replace the electric power steering rack in my car—a job that involves removing the subframe. I figured that, while I was at it, I would replace the control arms since their bushings were worn.