{
    "lazyNodes": false,
    "abFitnotesFlag": false,
    "abCrawlReviews": false,
    "productOptionsCookie": false,
    "orderDelayFlag": false,
    "skipSessionCookie": false,
    "covidMessage": false,
    "fullTitleCookie": false,
    "nrLoggerCookie": false,
    "checkoutReviewCookie": false,
    "productOptionSeqCookie": false,
    "maintenanceFlag": false,
    "bufferETACookie": false,
    "multiShippingDiscountFlag": false,
    "newFitmentFlag": false,
    "surveyOptInFlag": false,
    "crossSellFlag": false,
    "skuMappingFlag": false,
    "paySplitCookie": false,
    "callDisableFlag": false,
    "zipPaymentFlag": "u",
    "hassleFreeReturn": false,
    "lifetimeReplacement": false,
    "cpn_off": false
}
Helpful Automotive Resources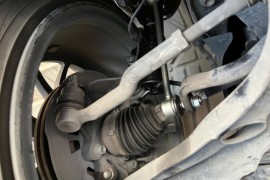 What Happens When a Tie Rod Breaks?
Tie rods are among the most important parts of any vehicle because they allow drivers to steer the front wheels. They connect the steering rack to the steering arm. By extension, the steering arm is connected to the steering wheel.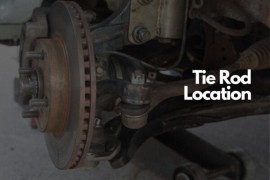 Where is the Tie Rod Located?
The location of the tie rods can depend on the vehicle's make and model, but it will for the most part stay consistent. The outer tie rod of the 2002-2007 Jeep Liberty vehicles is behind the wheels, just like the tie rod of the 2003 to 2005 Honda Civic. Tie rods