{
    "lazyNodes": false,
    "abFitnotesFlag": false,
    "abCrawlReviews": false,
    "productOptionsCookie": false,
    "orderDelayFlag": false,
    "skipSessionCookie": false,
    "covidMessage": false,
    "fullTitleCookie": false,
    "nrLoggerCookie": false,
    "checkoutReviewCookie": false,
    "productOptionSeqCookie": false,
    "maintenanceFlag": false,
    "bufferETACookie": false,
    "multiShippingDiscountFlag": false,
    "newFitmentFlag": false,
    "surveyOptInFlag": false,
    "crossSellFlag": false,
    "skuMappingFlag": false,
    "paySplitCookie": false,
    "callDisableFlag": false,
    "zipPaymentFlag": "u",
    "hassleFreeReturn": false,
    "lifetimeReplacement": false,
    "cpn_off": false
}
Helpful Automotive Resources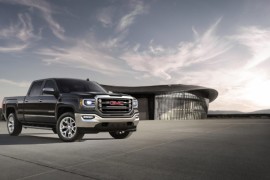 2018 GMC Sierra 1500 Maintenance Schedule
–Mia Bevacqua, Automotive Subject Matter Expert at CarParts.com Maintenance Schedule Tasks for Your 2018 Sierra In order to keep your Sierra in good working condition for a long time, you'll need to stay on top of its maintenance schedule. Image source: GMC Pressroom.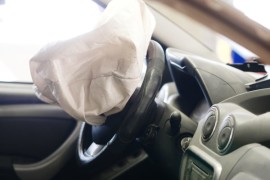 NHTSA Orders Recall of 6 Million GM Vehicles with Takata Airbags
A statement from the NHTSA said: "The GM inflators in question are at risk of the same type of explosion after long-term exposure to high heat and humidity as other recalled Takata inflators. Such explosions have caused injuries and deaths. GM now has 30 days to provide the agency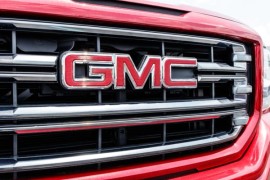 GMC Makes MultiPro Tailgate More Accessible to Customers
However, the expanded list of standard equipment also means a price hike for the 2021 GMC Sierra. Entry-level and SLT trims of the pickup truck are now $400 more expensive than the previous model year. The Denali trim also gets a $500 increase, while the AT4 trim's starting price is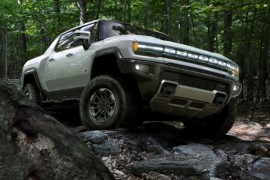 GMC Reportedly Building More Hummer Edition 1 Electric Trucks
GMC has not revealed how many units will be built when production kicks off in the fall of 2021. But considering the Edition 1 sold out in a matter of minutes, there is reason to believe the number wasn't too big. Asked about the possibility of a larger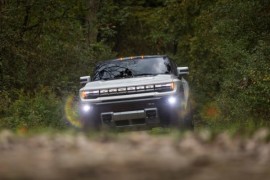 GMC Hummer EV Spotted for the First Time
While still partly camouflaged, the vehicle in the pictures can easily be identified as the new GMC Hummer. The images show the vehicle in motion, which suggests prototypes of the electric pick-up might already be testing or are, at least, being prepared for it.