Reading Time:
6
minutes
Do you remember the year 1995? O.J. Simpson was on trial. "Braveheart" was in theaters. And Coolio (remember him?) ruled the Billboard charts.
Fun fact: 1995 was also the year that CarParts.com was founded—and the year several memorable (and some not-so-memorable) cars were first introduced.
To pay homage to the cars of 1995, we're going to take a look back at the models that turn 25 this year. Some of these vehicles are still in production, while others have gone the way of the Ford Pinto.
Regardless, every single one has a special place in automotive history. And each one has made 25 trips around the sun.
The Cool (and Not-So-Cool) Cars That Turn 25 This Year
A lot of really cool cars—like the Dodge Viper, Acura NSX, and Mazda Miata—debuted in the 1990s. But there were also some slow, unresponsive, and downright ugly cars that emerged during that time (the Suzuki X-90 and the Pontiac Trans Sport come to mind).
Like the rest of the decade, the 1995 model year introduced a mixed bag of showstoppers and duds.
Let's take a look at the eight cars that debuted that year in the United States.
The Cool Cars
The Chevy Tahoe, Toyota Tacoma, Acura TL, and Ferrari F50 all got their start in 1995. Two of these vehicles are still around, and one of the others that aren't is a collector's item worth nearly $2 million (you can probably guess which one is worth the big bucks).
Chevy Tahoe
In 1995, Chevrolet unveiled the all-new Tahoe in both two-door and four-door body styles. The SUV was identical to the submarine-sized Suburban, except that it was several feet shorter.
The Tahoe came standard with a 5.7L V8 engine (253 hp with the automatic transmission; 213 hp with the manual). Four-door variants were also offered with a 6.5L turbo diesel (182 hp).
Four-wheel drive was available on all models.
"The Tahoe delivered the perfect blend of capability, cargo space and comfort just as the four-door, full-size SUV market ignited in the United States," said Paul Edwards, the U.S. vice president of Chevrolet marketing. "The Tahoe is a wildly successful and enduring favorite with customers and has helped Chevrolet lead the full-size SUV segment since its introduction."
Today, the Tahoe is the best-selling, full-size SUV in the United States. The ever-popular Chevy accounts for nearly 25% of the sales in its segment.
Ferrari F50
Like nearly all Ferraris, the 1995 F50 was limited production, loud, and fast. But what seperated the supercar from its predecessors was its out-of-this-world design, featuring a carbon fiber body tub and a massive rear spoiler.
Power came from a street-friendly version of the 4.7L V-12 engine (471 hp) derived from the 641 F1 race car. A 6-speed manual transmission was available for shifting duties. Together, the setup gave the F50 a top speed of 202 mph, according to Ferrari.
Only 349 examples of the F50 were built before production ceased in 1997. Today, the remaining few are worth over $1.6 million each, according to Sports Car Market.
Toyota Tacoma
Although Toyota first introduced the Tacoma nameplate in 1995, the brand had been selling a line of compact trucks for decades. In Japan, the pickups were called Hilux, but in America, they didn't have an official model name until the Tacoma was released.
The Tacoma was considered a compact pickup in 1995 (it's now grown into a midsize pickup). At the time, buyers could select one of two engine options in their truck: a 2.4L four-cylinder (160 hp) or a 3.4L V6 (190 hp) engine. Transmission choices were either an automatic or 5-speed manual. There was also the option of rear-wheel drive or four-wheel drive.
Today, 25 years later, the Tacoma is more popular than ever. The truck had a record sales year in 2019, with more than 248,801 models sold.
Acura TL
The Acura TL was introduced in 1995 to replace the Vigor midsize sedan—a car that was as ugly as its name implied. First-generation TL models sported either a 2.5L four-cylinder (176 hp) or 3.2L V6 (200 hp) engine. Front-wheel drive and an automatic transmission were standard equipment across the board.
First-generation TL models set the stage for what would eventually grow into a sporty, midsize luxury sedan. In 2007, a high-performance TL Type-S was introduced, offering go-fast goodies, such as a limited-slip differential and Brembo brakes. A couple of years later, in 2009, a Super Handling All Wheel Drive (SH-AWD) model became available.
But all good things must come to an end. After 10 years in production, the TL was replaced by the 2015 TLX, which is still in production today.
The Not-So-Cool Cars
Not all of the cars that debuted in 1995 became icons like the Ferrari F50. Several easily forgettable models also emerged that year, including the Chrysler Cirrus, Dodge Stratus, Chrysler Sebring, and Dodge Avenger.
Chrysler Cirrus/Dodge Stratus
Very few people miss the remarkably unremarkable Chrysler Cirrus or its twin, the Dodge Stratus. By naming both cars after cloud formations, it's almost as if Chrysler wanted them to be boring.
The Cirrus and Status were supposed to be a pair of sporty vehicles for the entire family to enjoy. Unfortunately, the cars missed their mark due to bland engine options and a sluggish standard automatic transmission. The duo's styling was also anything but "sporty".
When the Cirrus first hit showrooms, the L.A.Times said it was: "A roomy, virile, dramatically styled small sedan with V-6 power, anti-lock brakes and dual air bags for less than $18,000–Chrysler may soon have Nissan Altima, Honda Accord, Toyota Camry, Infiniti G20, Pontiac Grand Am and Mazda 626 reaching for the sky."
Unfortunately, consumers didn't share that favorable opinion—at least not for long. By the 2000 model year, the frumpy-looking Cirrus had been discontinued. The Dodge Stratus met a similar fate a few years later, in 2006.
Chrysler Sebring/Dodge Avenger
In 1995, the Chrysler Corporation unveiled yet another "hit": the Chrysler Sebring and Dodge Avenger duo. The Sebring and Avenger twins were available in both coupe and convertible body styles, making them slightly more sporty than the Cirrus/Stratus cars. And thankfully, neither of the two-doors was named after a cloud formation.
Still, the Sebring and Avenger were nothing to brag about. Both were built on the same, lackluster platform as the Mitsubishi Galant. Engine choices were either a snooze-worthy 2.0L four-cylinder (140 hp) or an overly-complicated 2.5L V6 (155 hp).
The Sebring and Avenger weren't good-looking, either. Both featured a design very similar to that of the Cirrus and Stratus, with bulbous bodylines and a gaping front end.
The Chrysler Sebring survived until the 2010 model year, while the Dodge Stratus (surprisingly) lived on until 2014.
What Will the Next 25 Years Bring?
Of the vehicles on this list, only the Chevy Tahoe and Toyota Tacoma are still available today. That's not surprising, since trucks and SUVs have been gaining popularity for decades, while sedan sales have been declining.
There's a good chance the Chevy Tahoe and Toyota Tacoma will live on, perhaps for another 25 years. And CarParts.com plans to still be around then, providing parts for the Tahoe, the Tacoma—and anything else you might be working on.
Any information provided on this Website is for informational purposes only and is not intended to replace consultation with a professional mechanic. The accuracy and timeliness of the information may change from the time of publication.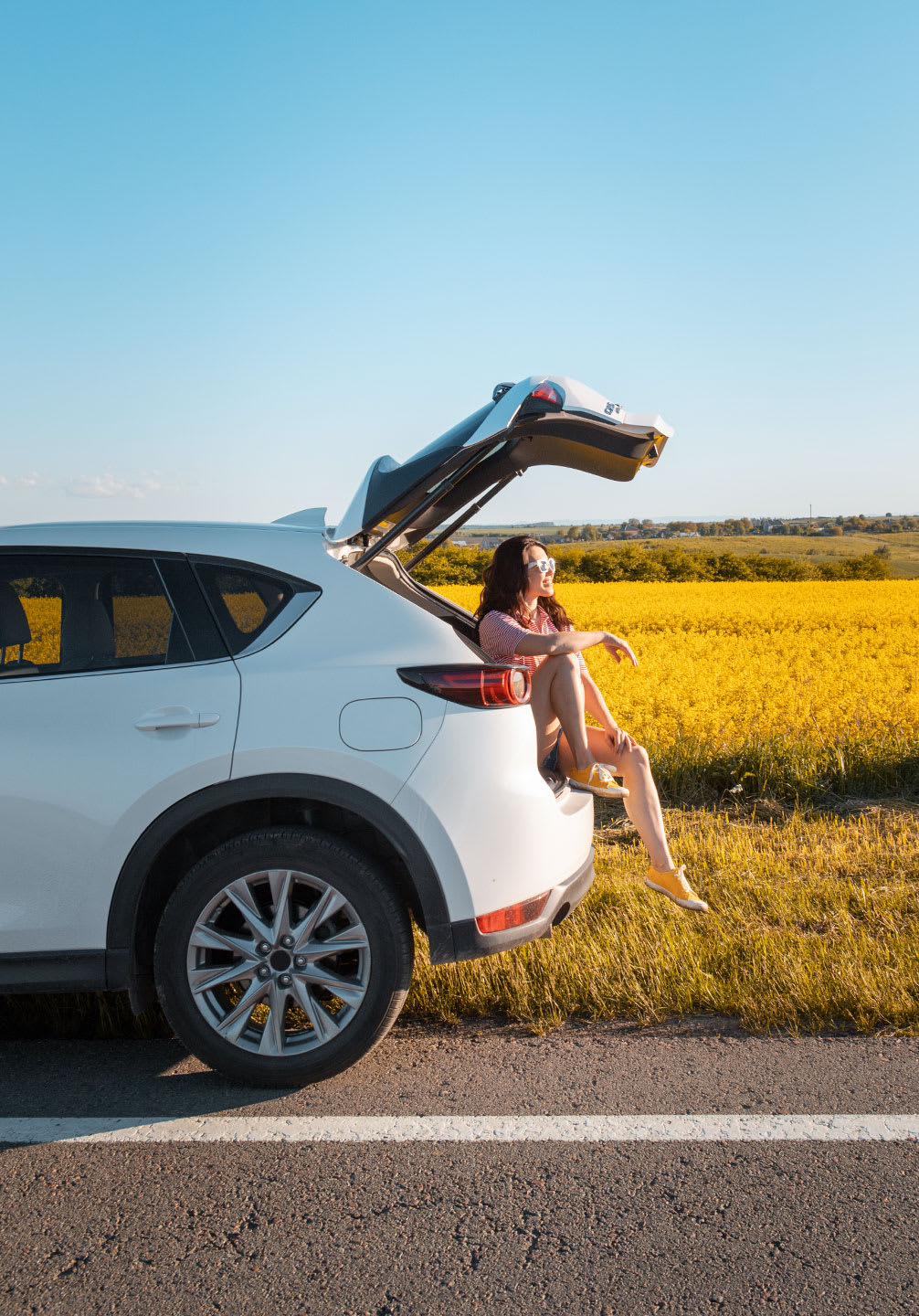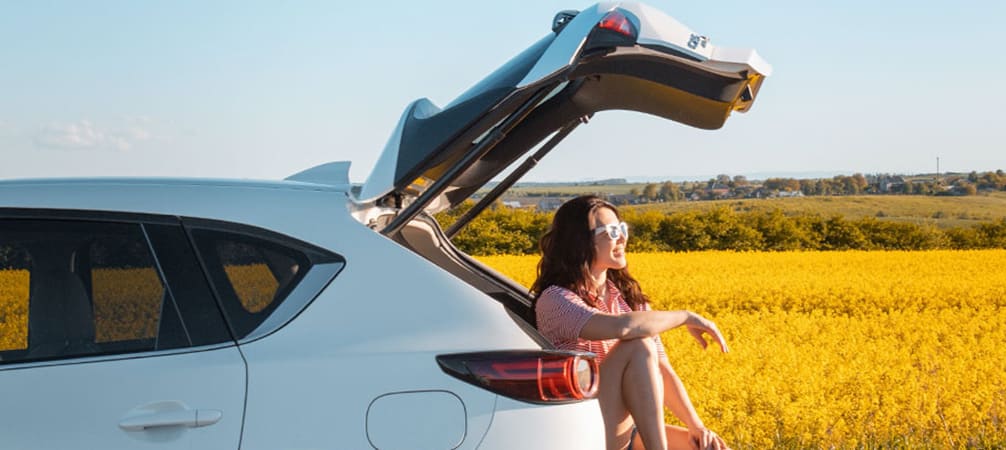 Join our list!
Get access to our exclusive blog content and regular articles + a special 10% coupon awaits on your next parts purchase at CarParts.com
Thank you for signing up. Your coupon is on its way to your inbox.