Maximize Your Sun Shades
How To Do It
Instead of attaching your sun shade on the inside of your windshield, you can maximize its cooling capacity by putting it outside your windshield and pinning its ends with your doors to keep it in place.
How Does It Work?
If your sun shades are placed inside your car, direct sunlight enters through the glass and is reflected by your sun shade. However, if the sun shade is placed on top of your windshield's exterior, it prevents light from coming in contact with your windshield's glass. This means less heat is emanating into your cabin.
Important Note:
You must keep your sun shade secured on top of your windshield because it may get stolen or blown away by the wind.
Get Fur Off Your Interior's Carpet Using a Window Squeegee
How To Do It
This is a very helpful hack if you usually drive with furry pet passengers. You can use a dry window squeegee to gather up and remove fur that's stuck to your carpet.
How Does It Work?
Aside from cleaning windows, a squeegee's rubber blade can efficiently gather fur, making it easier to pick up by hand. Squeegees can cover a large area with little effort, but they may leave some strands of fur behind. You can follow up with a vacuum cleaner to remove stray pieces of fur, leaving your carpet fur-free and clean.
Fix Exterior Dents Using Hot Water and a Plunger
How To Do It
This is an ingenious TikTok hack to help repair small dents on the outside of your vehicle. Begin by heating the dented area with hot water. Then, use a plunger to pull the dent out, restoring its original shape.
How Does It Work?
This hack softens the dented area with hot water before using a plunger to pop out the dent. It's a simple process that works best on plastic surfaces. However, it can only be used on small dents that are possible to pull out.
Clean Seats With Shaving Cream
How To Do It
Liberally apply shaving cream on stained seats, covering the area you want to clean. Let it sit for around five minutes, then use a scrubber to get the stains out. With a wet sponge, scrub and rinse the shaving cream off. Use a towel to help the seat dry then let it air dry completely.
How Does It Work?
Like other multi-purpose cleaning agents, shaving cream has many ingredients that can actively clean your vehicle's upholstery. It's a great cleaner that can be used on fabric upholstery in your car.
Important Note:
Make sure that the shaving cream's properly rinsed and dried out, so that residue won't leave marks on your seats.
Start Your Car Using Your Key Fob Even if Its Battery Is Dead
How To Do It
On some vehicles, even if your key fob's battery is dead, you can still use it to start your engine by pressing it against your car's push-to-start button.
How Does It Work?
Different vehicle manufacturers incorporate various technologies in their smart keys to make them as useful and convenient as possible. On some vehicles, if the battery inside the key fob dies, you can still start your engine if you hold the fob to your start button, which can help you out in a pinch. Some vehicle models may require other conditions, such as pressing on the brake pedal.
Important Note:
You must replace your key fob's battery immediately to avoid getting into troublesome situations.
Restore Faded Black Trims With a Torch
How To Do It
According to this TikTok, cars and trucks' plastic trims can be restored with fire as long as they're black. Graze a torch's flame over your faded black plastic trims to make them look brand new again.
How Does It Work?
There are many explanations given as to why this works. Some say the heat brings out oils in the plastic, or that heat melts oxidation into the plastic's surface. Since heat is being used, your trims may react differently based on their material's chemical composition. In the long run, the heat may damage your trims.
Important Note:
This hack may work, but it's best to use a plastic restoration solution to restore your plastic trim's original color and shine.
Repair Your Rims Yourself Using Rubbing Alcohol With This Easy-to-Follow Process
How To Do It
Wash and sand your rims. Clean them and wipe them down using rubbing alcohol. Afterwards, apply three coats of primer on your rims' interior and exterior. After an hour, it should be dry enough for another round of sanding and rubbing alcohol. Then, spray them with three coats of automotive paint and let them dry.
How Does It Work?
Among many DIY car hacks on TikTok, this one is easy to follow, so you can do it at home. Cleaning your rims is an important part of the restoration process. Rubbing alcohol is a great solution that can remove traces of grease or oil from your rims without removing any existing paint or clear coat.
Need more help restoring your rims? Here's our guide on how to clean aluminum rims.
Pull up To Park on an Automatic Without Straining Your Transmission
How To Do It
If you're driving an automatic, pulling straight to park may put the vehicle's weight on the transmission. Instead, keep it in drive while in motion and press on your brakes when you're ready to stop. Pull up your hand brake then set your car to neutral. Wait for the car to settle down before putting it into park.
How Does It Work?
Suddenly shifting into park may strain components in your transmission because of the sudden weight put on it. It won't be a big issue if you're parking in a flat area, but it may be too much if you're parking on an uneven surface. Doing this sequence can help shift your vehicle's weight to your parking brake more gently, putting less strain on other transmission components.
Has your automatic transmission gone bad? Read this article to learn about its symptoms, repair cost, and more.
Keep Your Car's Grab Handle Lowered
How To Do It
You may find a grab handle above your car window. It automatically folds up when you let it go. However, there's a switch near its base that you can flip to keep it unfolded as needed.
How Does It Work?
This can be done if your grab handle's mount has a clip that can double as a stopper to keep the handle lowered. However it's not meant to be used that way, so it may break if done too often.
Important Note:
Grab handles can be built differently for different vehicle makes and models, so whether or not your grab handle has a clip will ultimately depend on its design.
Press the Manual Override Button To Release Transmission Stuck in Park
How To Do It
When your transmission gets stuck in park, you can press the manual override. Usually, this involves removing its cover and using a stick-like object to push the button inside.
How Does It Work?
The manual or shift-lock override can help release your transmission if it's stuck in park position. Depending on the vehicle make and model, you may need to press on your brakes to make it work. It will help you get back on the road, but your car may need further inspection and repairs if your stuck transmission is caused by problematic parts.
Important Note:
Activating your vehicle's manual override may vary depending on its make and model. Consult your owner's manual for the exact procedure for your application.
Learn more about your transmission by checking out this article on the different types of vehicle transmission and how they work.
Start Your Engine To Avoid Straining Your Fuel Pump
How To Do It
This is a TikTok hack that can help you take care of your fuel system. If you're going out for a drive, don't start your car immediately. Put your key in 2nd position and wait for your fuel pump to prime before starting your car.
How Does It Work?
Priming your fuel pump before starting your engine can be a good practice when your tank is almost empty to avoid straining your fuel system. It's not always necessary, but some car owners have made it a habit because it seems to have helped their engines run better.
Some of the most common car problems may be caused by a bad fuel pump. Here are the symptoms you need to watch out for.
TikTok has been pumping out different viral videos, including car life hacks that seem easy to do. Some TikTok car hacks share standard features that are often unknown to regular drivers. However, other hacks are just weird car cleaning methods and car organization hacks that are ingenious enough to grab attention. Here are some TikTok car hacks you can try:
Tiktok Car Hacks
Click each video to play in full screen and see more info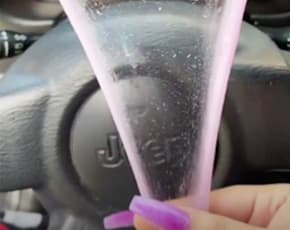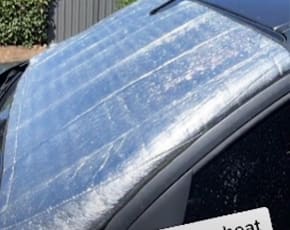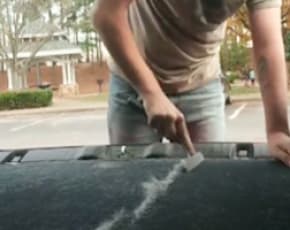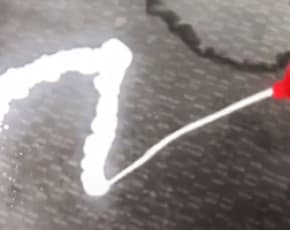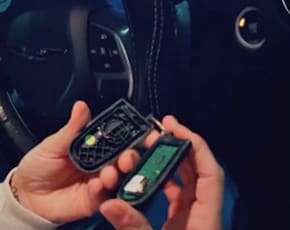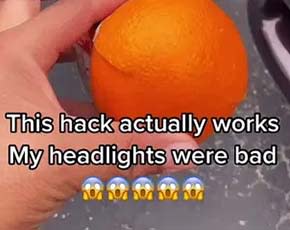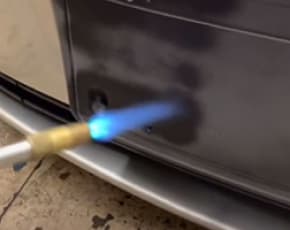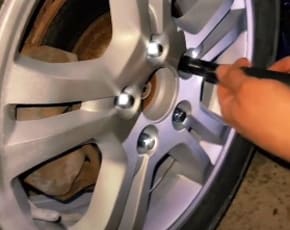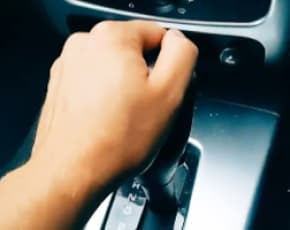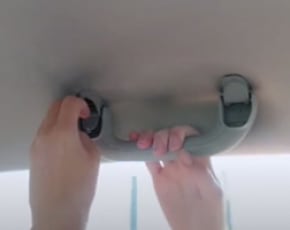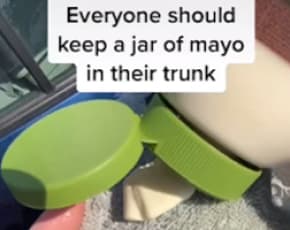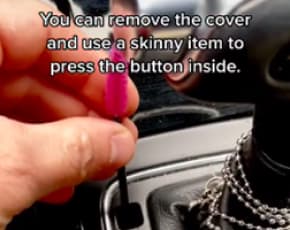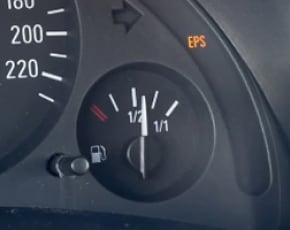 This is just the tip of the iceberg! More car hacks are uploaded on TikTok everyday. However, be careful with trying them out because they may be harmful for you or your car or put you in troublesome situations. Take time to research the TikTok hack you want to try to make sure it works without causing any personal harm or damage to your vehicle.
What are your top 3 favorite TikTok car hacks from our list?
About CarParts.com
For over 20 years, CarParts.com has been a leader in the e-commerce automotive aftermarket, providing collision, engine, and performance parts and accessories. With over 50 million parts delivered, we've helped everyday drivers across the contiguous United States find the right parts to keep their vehicles on the road.
With a focus on the end-to-end customer experience, we've designed our website and sourcing network to simplify the way drivers get the parts they need. Our vehicle selector and easy-to-navigate, mobile-friendly website offer customers guaranteed fitment and a convenient online shopping experience. And with our own wide distribution network, we bring the very best brands and manufacturers directly to consumer hands, cutting out all the brick-and-mortar supply chain costs to provide quality parts at a discount for our loyal customers. Combined with our 90-day return policy and satisfaction guarantee, CarParts.com makes it simple for customers to get parts delivered straight to their door. CarParts.com is headquartered in Torrance, California.