{
    "lazyNodes": false,
    "abFitnotesFlag": false,
    "abCrawlReviews": false,
    "productOptionsCookie": false,
    "orderDelayFlag": false,
    "skipSessionCookie": false,
    "covidMessage": false,
    "fullTitleCookie": false,
    "nrLoggerCookie": false,
    "checkoutReviewCookie": false,
    "productOptionSeqCookie": false,
    "maintenanceFlag": false,
    "bufferETACookie": false,
    "multiShippingDiscountFlag": false,
    "newFitmentFlag": false,
    "surveyOptInFlag": false,
    "crossSellFlag": false,
    "skuMappingFlag": false,
    "paySplitCookie": false,
    "callDisableFlag": false,
    "zipPaymentFlag": "u",
    "hassleFreeReturn": false,
    "lifetimeReplacement": false,
    "cpn_off": false
}
Helpful Automotive Resources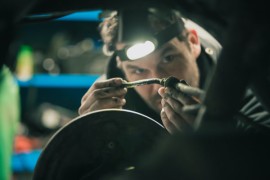 How to Attach Emergency Brake Cables?
Rust is your emergency brake cable's biggest enemy. It builds up if the car is left unused for extended periods of time and causes the cables to get stuck in place, making the brakes hard to engage. Driving a car with a bad emergency brake system could be damaging to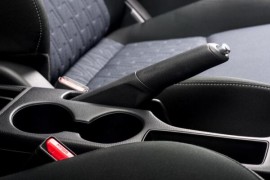 Why Is My Parking Brake Stuck?
One of the more common reasons parking brakes stick on older vehicles would be due to rusted cables that won't operate smoothly. This can happen particularly if the parking brakes haven't been used much for a very long time in salt-road country or icy areas. If a driver applies the