{
    "lazyNodes": false,
    "abFitnotesFlag": false,
    "abCrawlReviews": false,
    "productOptionsCookie": false,
    "orderDelayFlag": false,
    "skipSessionCookie": false,
    "covidMessage": false,
    "fullTitleCookie": false,
    "nrLoggerCookie": false,
    "checkoutReviewCookie": false,
    "productOptionSeqCookie": false,
    "maintenanceFlag": false,
    "bufferETACookie": false,
    "multiShippingDiscountFlag": false,
    "newFitmentFlag": false,
    "surveyOptInFlag": false,
    "crossSellFlag": false,
    "skuMappingFlag": false,
    "paySplitCookie": false,
    "callDisableFlag": false,
    "zipPaymentFlag": "u",
    "hassleFreeReturn": false,
    "lifetimeReplacement": false,
    "cpn_off": false
}
Helpful Automotive Resources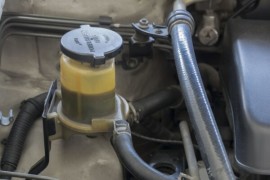 When Should You Get a Power Steering Line Replacement?
Because the pressurized fluid can exceed 1,500 psi, the high-pressure hose usually has several layers. Its inner layers are made of high-tech polymer materials that are resistant to high pressure, while the outer layer must endure heat and wear. Unfortunately, like other parts of your vehicle, these layers will degrade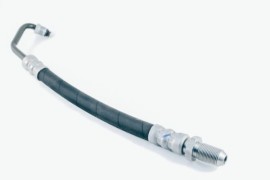 Power Steering Hose Leak Symptoms and FAQ
There are either two or three power steering hoses, depending on whether the power steering reservoir is mounted remotely or on the pump. If the reservoir is on the pump, there will be a pressure hose and a return hose.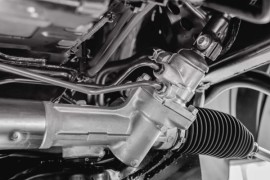 How Does Power Steering Work? (With Example Diagrams)
All modern cars have power steering—a feature that assists the driver in turning the front wheels. The power steering system makes the steering wheel easier to turn by augmenting the force the driver exerts on the vehicle's mechanical steering gear.