{
    "lazyNodes": false,
    "abFitnotesFlag": false,
    "abCrawlReviews": false,
    "productOptionsCookie": false,
    "orderDelayFlag": false,
    "skipSessionCookie": false,
    "covidMessage": false,
    "fullTitleCookie": false,
    "nrLoggerCookie": false,
    "checkoutReviewCookie": false,
    "productOptionSeqCookie": false,
    "maintenanceFlag": false,
    "bufferETACookie": false,
    "multiShippingDiscountFlag": false,
    "newFitmentFlag": false,
    "surveyOptInFlag": false,
    "crossSellFlag": false,
    "skuMappingFlag": false,
    "paySplitCookie": false,
    "callDisableFlag": false,
    "zipPaymentFlag": "u",
    "hassleFreeReturn": false,
    "lifetimeReplacement": false,
    "cpn_off": false
}
Helpful Automotive Resources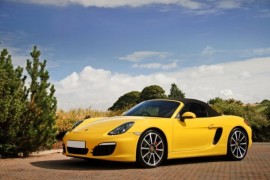 Porsche Boxster Reliability and Common Problems
One of the most commonly reported issues 1997-2010 Porsche Boxsters is internal leakage at the oil separator. This issue usually happens at around 83,000 miles. According to reports, the first signs include smoke while driving and excessive oil consumption. Some owners have experienced needing to pull over because the smoke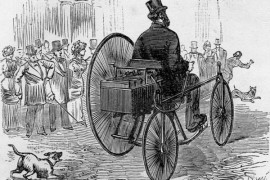 From the 1830s Onwards: The Rise and Fall of the First Electric Cars
Electric cars became more viable upon the introduction of the first rechargeable batteries in 1859. Renowned English inventor Thomas Parker leveraged his patents on dynamos and lead-acid batteries to build prototype EVs in 1884. The First American EV Rolled Out Around 50 Years Later Across the Atlantic, William Morrison applied for a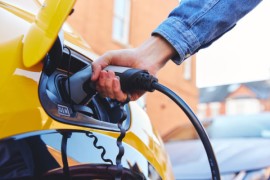 Will EV Charging Be As Fast As Pumping Gas?
Yes, it's a possibility in the future. Researchers and manufacturers are working on improving batteries and chargers alike to cut down on EV charge times. EV Charging Tech and Fast Chargers EV chargers are classified into three levels, which charge EVs at different speeds.
2019 LA Auto Show: Vehicle Debuts and Concepts to Watch Out For
The LA Auto Show was revived and reopened in 1952, filling the Pan Pacific Auditorium with 152 vehicles on display, including models from international manufacturers. The event schedule was revised in 2006, which made the show run from the last week of November until the first week of December. This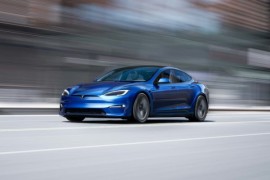 What Is The Fastest Electric Car in 2022?
In comparison, the electric motors that drive EV wheels can deliver peak torque at zero RPM. That means electric cars can hit their fastest speed very quickly without needing any buildup. What Is The Fastest Electric Car?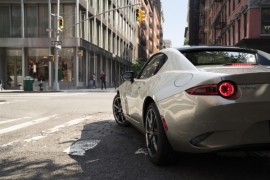 The Top Two-Seater Sports Cars of All Time
When the DB4 Zagato rolled out in 1960, almost no one wanted it because it was as expensive as a house. With its 240-horsepower 3.7-liter straight-six engine, it held its own against the mighty Ferrari. It's now worth more than $10M and is considered one of the most desirable sports