Reading Time:
10
minutes
Wheel bearings support the weight of the vehicle and allow the wheel/tire assembly to rotate when you're traveling down the road. All four of your car's wheels have wheel bearings and they are designed to last the life of the vehicle. In fact, many vehicles will travel hundreds of thousands of miles/kilometers and never need a wheel bearing replacement, but others may need one or more wheel bearings replaced over their lifetime.
Now you may be wondering—what if your wheel bearing fails? Is it safe to keep driving? What should you do? 
Wheel Bearing Failure: What Can Happen When Driving with a Bad Wheel Bearing
Can your car still run with a faulty bearing? The technical answer might be yes; some wheel bearings might continue to operate normally despite the vehicle being driven with one or more noisy bearings for a very long time. The problem is that since the noise begins gradually and slowly gets worse, you might not even notice the noise if your vehicle is noisy in other ways.
In cases like that, or when you just decide to keep driving until the failure is complete, the bearing itself will decide for you when it must be changed, and it can do so in very unpleasant ways and never at a good time. In other words, there are instances, when left unattended to, a faulty wheel bearing can create hazardous conditions, such as the following: 
You may lose control of your vehicle.
Since the wheel bearings keep the wheel and hub assembly spinning on an axis, if the wheel bearing is compromised to the point that it can no longer maintain that axis, driving with a faulty bearing can be extremely dangerous—especially at high speeds. Think about a wheel that starts wobbling because the bearing decided to completely come apart while you're in freeway traffic. This can happen without warning if you've become accustomed to the bearing's noise as it continues to warn you by getting louder.
You can have brake problems. 
A bad wheel bearing can cause the brake rotor to wobble, which shoves the caliper piston back into its bore so that when you apply the brakes, you have unexpected pedal travel as a result – making it harder to stop or causing the vehicle to pull unexpectedly to one side – never a good thing in traffic.
In extreme cases, your wheels can come off. 
Remember, the wheel bearing not only allows the wheel/tire assembly to rotate along with the hub the wheel is bolted to, the bearing also carries the weight of the vehicle and maintains the spinning wheel's axis by keeping it in a straight line. A failed wheel bearing won't usually allow the wheel to come off completely unless the bearing has become so hot that the axle or spindle is glowing red. Not only can this cause a fire in the wheel well area, the wheel and hub can separate from the vehicle and… well, finish the thought. Granted, this is a very extreme case of a wheel bearing failure, but wheel bearings that have lost their grease can get extremely hot. 
You might have seen a vehicle pulling trailer that has had the bearings neglected to the point that the wheel gets hot enough to set the tire on fire – it can happen on your vehicle in extreme cases, but it's rare.
How Long Can You Drive with a Bad Wheel Bearing?
Some may say that you can drive for up to a thousand miles with a failed wheel bearing—but the thing is, this is an arbitrary claim. There's really no telling how long you can safely drive your vehicle in this state. It would depend on the severity of the damage to your wheel bearing, present road conditions, and other factors. So, it's best not to push your luck.
If your wheel bearing goes out while you're on the road, it's not advisable to keep driving. However, if there's absolutely no alternative, make sure to maintain a slow and steady pace—do not accelerate or turn suddenly.
In the event that this happens under weather conditions that make the road slippery, immediately maneuver your vehicle to the nearest safe spot off the road.
Wheel bearing failure is a potentially dangerous situation at any time, so have your vehicle towed to the nearest mechanic and have your faulty wheel bearings replaced right away. Vehicle safety should always come first.
Also, by replacing a bad bearing early on, you can also save yourself a lot of money by avoiding possible major repairs. 
How to Tell If Your Wheel Bearing is Bad
By now, you may have an idea of how important wheel bearings are. Thankfully, there are signs that can indicate that your wheel bearings are going bad. 
Here are some of the most common symptoms of wheel bearing failure: 
Unusual Growling, Humming, or Rumbling Sounds 
When you're driving with the music cranked up, you may not notice the different sounds that your vehicle makes. But the moment you turn the radio off and notice a growling, humming, or rumbling noise coming from your wheel bearing, you'll know there's a problem.  
Wheel bearing noise coincides with the rotation of the tires. The sound typically increases with vehicle speed as well. In some instances, the noise may also change when you turn the steering wheel in one direction or the other.  
It's this abnormal sound that's the most obvious sign something is wrong with your wheel bearings. Of course, because other issues, such as cupped tires, can mimic a bad wheel bearing, you'll want to diagnose the sound properly. 
It's worth noting that tire noise will usually change depending on the road surface. Wheel bearing noise, on the other hand, is consistent regardless of road surface and acceleration. 
A worn-out wheel bearing may also make a high-pitched squealing sound while you're driving. If you are able to observe these symptoms, have your vehicle checked right away. Even if your wheel bearings are not the culprit—there's definitely something wrong with your vehicle. 
Uneven Tire Wear
Loose wheel bearings can throw your car's alignment off, leading to abnormal tire wear. There are, of course, many other problems that can create the same, undesirable results.  So, you'll want to diagnose the issue thoroughly before condemning one or more of the wheel bearings 
Steering Wheel Vibrations
A faulty wheel hub and bearing assembly can also cause a vibration felt in the steering wheel. Often, the sensation will change with vehicle speed or while the vehicle is cornering. 
Once again, there are other issues besides a bad wheel bearing that can cause steering wheel vibrations. A thorough diagnosis is needed to verify the cause of the concern.   
Abnormal Side Pull 
A faulty wheel bearing can cause your vehicle to pull to one side during braking. This symptom can also be related to faulty brake components. 
Do your homework (or have a mechanic do it for you) to know for sure.  
ABS Warning Light
Is your ABS light on, and you do not know what is causing it? A faulty wheel bearing can be a possibility. On some vehicles, the ABS sensor or encoder ring is integrated into the wheel hub and bearing assembly. As such, a failure of the wheel bearing can trigger the ABS light.  
Types of Wheel Bearings and Noise
There are different kinds of wheel bearings depending on the year model and the design of the vehicle. Older rear wheel drive vehicles had cone type wheel bearings on the front wheels that could be removed, inspected, and packed with grease, and reinstalled with new seals. Some front-wheel drive vehicles have wheel bearings of this type on the rear. In other words, if a vehicle has cone-type bearings that can be removed, inspected, and repacked, it will always be on the NON-driving wheels – the ones that don't propel the vehicle. Trailer wheels often have bearings of this type.
Modern vehicles have sealed wheel bearings that cannot be disassembled without destroying the wheel bearing assembly in the process, and on vehicles with bearings like those, you only know a bearing is bad when it begins to make noise. That's the earliest indication of a bad wheel bearing, and front wheel bearings (both on front wheel drive as well as rear wheel drive vehicles) are the most prone to fail on modern vehicles. 
The Challenge of Identifying Wheel Bearing Noise
One tricky thing about wheel bearing noise is that a bad tire can make almost exactly the same noise as a bad bearing; you don't want to replace a wheel bearing for a noise concern when all you need is a new tire.
Note by Richard McCuistian, ASE-certified mechanic: I have personally seen a Crown Victoria that was making a noise I would have sworn was coming from the left rear axle bearing, but after removing and inspecting that bearing (which is difficult on a rear wheel drive vehicle), I discovered that the noise was actually originating from the left front tire. And I had nearly 40 years of automotive experience at the time. 
Another tricky element of wheel bearing noise is the need to pinpoint which wheel bearing is making the noise. Sometimes even professional mechanics will struggle with this, and there are special listening devices shops use to pinpoint which bearing is making the noise. Some tire shops will replace both front bearings if there is a bearing noise coming from the front of the vehicle; not a bad practice, actually.
How Mechanics Listen for Wheel Bearing Noise
Mechanics will find a safe, empty, smooth paved road, then listen carefully to the noise while swerving gently from side to side – typically when you swerve to the right, you're increasing the load on the left side bearings, and vice versa. And again, while this is a good practice, it's easy to be fooled into replacing the wrong bearing, even using this method – that's why some tire shops replace bearings in pairs. If you use this method and believe the noise is tire related, you can move the front tires to the rear and see if the noise changes.
If a noise happens after the tires are rotated on a front wheel drive vehicle, it may be due to the wear pattern on the tires, so be aware of that, too.
How Do Wheel Bearings Fail?
Wheel bearings are in a hostile environment and are working very hard, but wheel bearings are very tough – they're designed for the work they do. But product variability is a real thing, and again, some bearings fail while others never do. 
The wheel bearing on a wheel usually consists of a pair bearing assemblies running side by side on the shaft or spindle – this keeps the spindle running straight, while a single row of balls or rollers might allow the wheel to wobble. Exceptions would be the non-tapered roller bearings on rear wheel drive vehicles, which will have only one bearing assembly at the wheel end of the axle, but the inboard end of the axle on those units is splined to the differential assembly, which is spinning in its own set of tapered roller bearings.
The older style cone shaped bearings have a series of tapered rollers in a cage with a window for each roller to keep them evenly spaced while they ride between inner and outer races. But most modern sealed bearings have steel balls with inside and outside races.
If the seal that is part of the bearing fails, moisture and dirt can enter the bearing's grease, compromising the grease's ability to keep the load bearing elements (balls and races) lubricated. But there are times when a bearing destroys itself even though the grease is not compromised. Tiny particles of metal can begin to flake off of the races, and when this happens, those particles mix with the grease so that it becomes a grinding compound of sorts, creating a "snowball" effect whereby more metal flakes off and enters the grease charge and the bearing gets noisier with time.
Products Mentioned in this Guide
Any information provided on this Website is for informational purposes only and is not intended to replace consultation with a professional mechanic. The accuracy and timeliness of the information may change from the time of publication.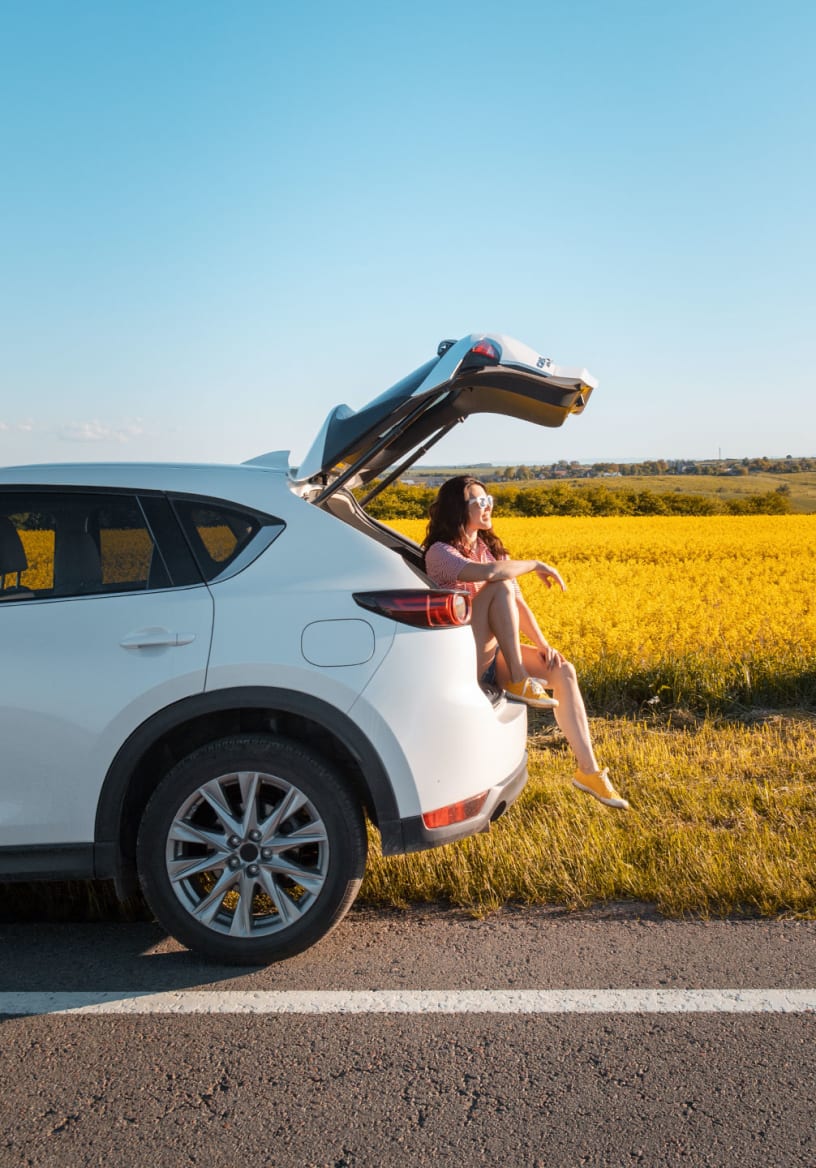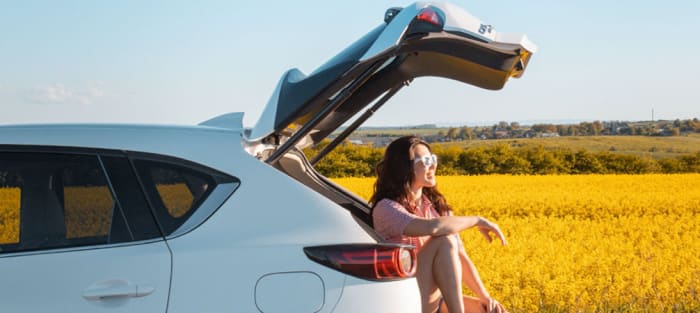 Get Premium Automotive Content
Guides & features that can help you extend the service life of your car delivered straight to your inbox.
Thank you for signing up. Your coupon is on its way to your inbox.